Just a few photos from the bass event on Oct 24,25 at S.I.R. in Los Angeles.

The event, sort of a mini-NAMM for bass and amp companies, is one that happens each year.
I was based (pun unavoidable) in the room of Ernie Ball/Music Man basses - where I hung out, was part of some round table discussions about bass, and gave two talks.

Most exciting thing for me was seeing the new Music Man re-issues of the classic StingRay 4 string (with strings thru body and dampers, like the original) I've still got my old bass, so I don't have a big need another, but it's such a great sound and feel, it's wonderful to see them being made again. And the colors rock!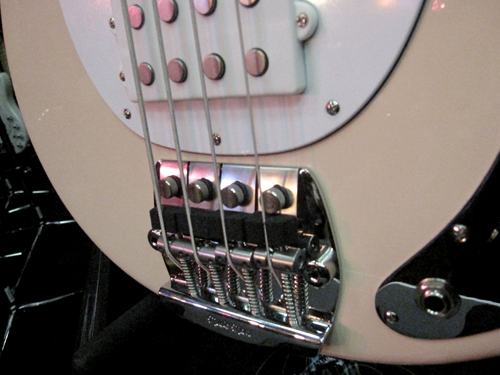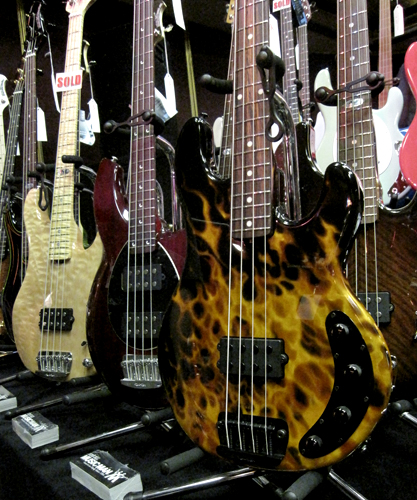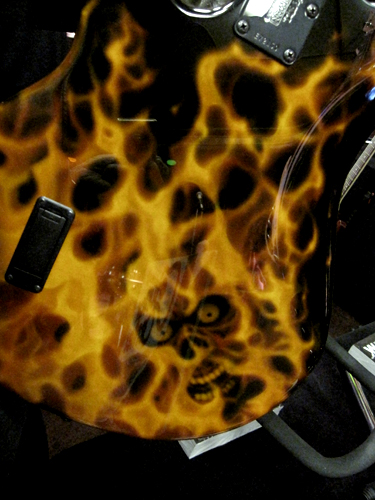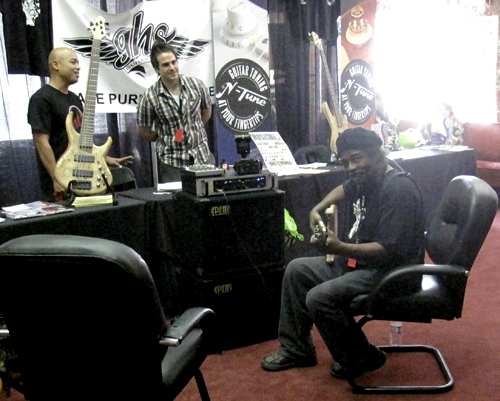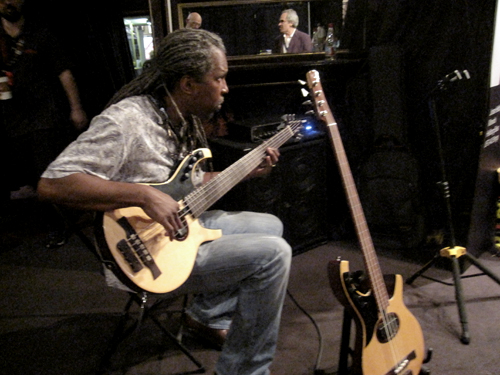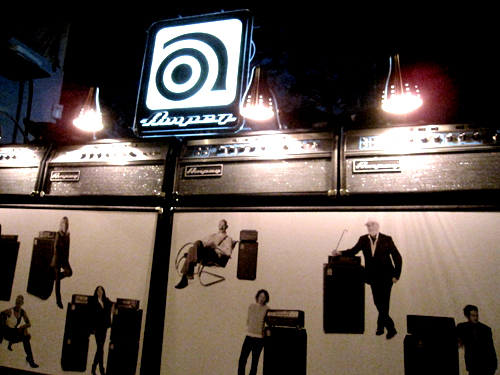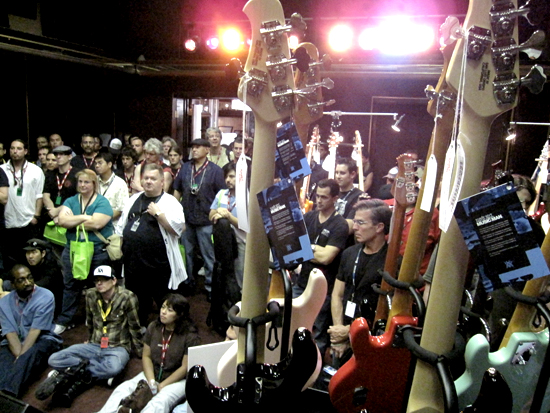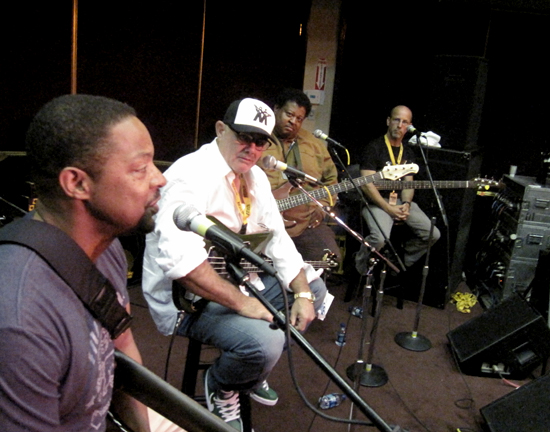 Only other crucial thing to report is that, with all the session cats around, I learned, finally, how to bump contact info to the next guy!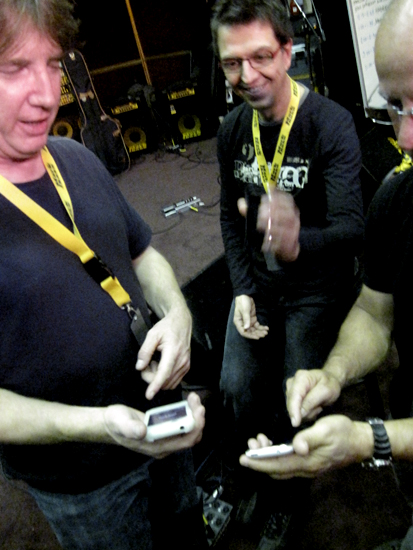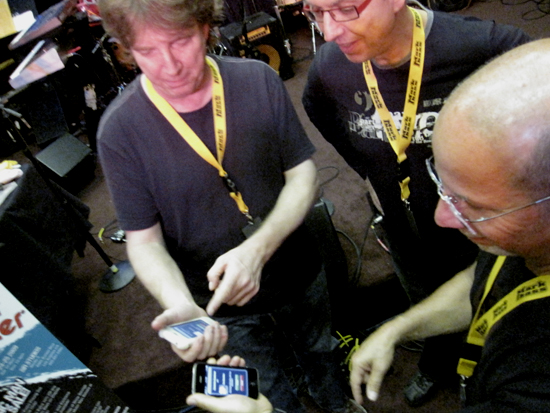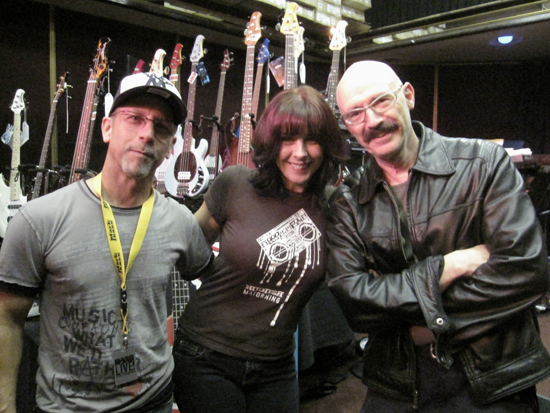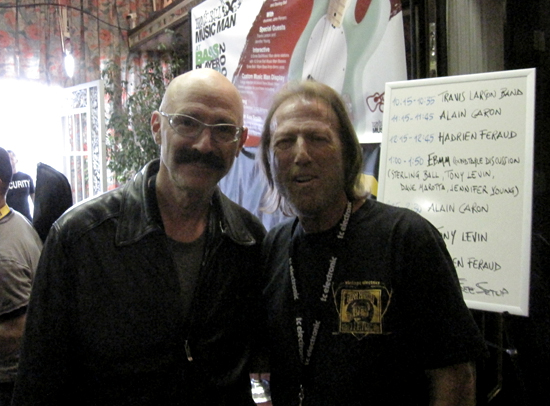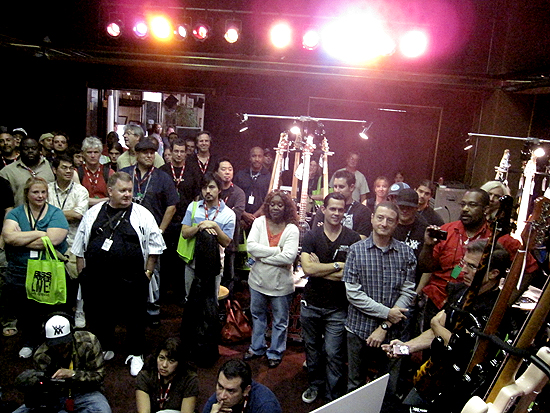 Here's what it's all about: