IT'S HERE
The new CD, released by Narada Records in the U.S, is out now, and in stores.
Also on Amazon, of course, and iTunes just added the tracks (where you will be able to listen to samples.)
Papabear Records also has it (link right above) but these first few weeks of the release, we're just as happy to have you buy the CD from a major retailer, like Amazon, so it'll show up on the distributor's sales figures.


OTHER RELEASE TERRITORIES:
Aside from in the U.S, Resonator will be coming out in Belgium, Czech Republic, Finland, Germany, Greece, Italy, Netherlands, Poland, Portugal, Sweden, Switzerland, South Africa, and Turkey.
And we're working on a Japan release.

THE MUSIC
(From Tony) This music is different that what I've offered before, in that it's got vocals and lyrics on 8 of the 10 compositions. But it'll also be a little familiar to listeners of my previous releases in that my writing is (hopefully) distinctive, and I use the players in my band a lot (musicians details are below.)

With the lyrics I've tackled some deep subjects, though sometimes humorously. And the instrumentals (including a heavy rock version of Khachaturian's Sabre Dance) are pretty rocking.

I really think it's my best writing ever, and am excited to get it out to the public.
(We'll put the lyrics up on this page too.)

THE SONGS
1) BREAK IT DOWN
Starts out with funk fingers bass. Words start, "So it goes, when science keeps disproving things that everybody knows...". Has interesting breakdown sections with Stick echoes, and ends with a Jesse Gress guitar solo.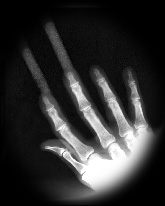 2) PLACES TO GO
Even more unusual - background track is just bass, played with crabbing thumb and fingernail technique, and percussion. The song, "Hello Mars, it's good to be back. Gee we left here in a hurry, didn't even bother to pack." starts with reference to the panspermia theory (that life came to the cooling earth from elsewhere) but moves on to verses about Boston and Heaven(!)

3)THROW THE GOD A BONE
My dog Lilly makes here appearance on this one. So does Adrian Belew, my King Crimson guitar buddy. Words pretty much speak for themselves, "My dog Lilly thinks that I am a god..."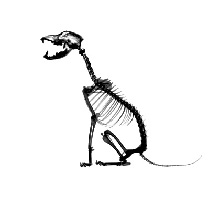 4) UTOPIA
A re-vamping of the instrumental piece from an earlier cd. But the vocal is a small one, at the front, and still leaves the instrumental intact, this time with a great guitar solo from Steve Lukather.

5)BEYOND MY REACH
A ballad, very sparse, vocal with just bass, drums, and a little piano.

6)SHADOWLAND
This instrumental features the great players in the band - co-written by us all, and it sounds it.

7)CRISIS OF FAITH
The wild piece of the album for sure. It's got 12 voices, somewhat atonal harmony, stream of consciousness lyrics, and all that is just backup for a Jerry Marotta drum solo, and then a freaked out cello solo!

8)WHAT WOULD JIMI DO
Jesse Gress guitar solo, followed at the end by Pete Levin Hammond Organ solo.

9)SABRE DANCE
Rock shuffle version of the Khachaturian favorite.

10)FRAGILE AS A SONG
Long story! It's actually about the experience of playing music with bonobo apes, that I shared with Peter Gabriel a few years ago. But stands fine as it sounds, about connections.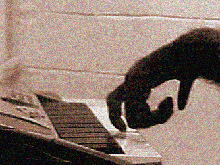 MUSICIANS ON THE CD:
--------------------------------------------

The core of the Tony Levin Band remains the same group that has recorded and toured together for years:
On synthesizers, Larry Fast, of Synergy, Nektar, and the Peter Gabriel Band.

On drums, and singing background vocals: Jerry Marotta, who has recorded with Paul McCartney and many others, in addition to the Peter Gabriel Band.

Playing guitar, Jesse Gress, who also plays with Todd Rundgren, and has written numerous books on guitar technique.

New in the band is Tony's brother, Pete Levin - an accomplished keyboardist and composer who's played many albums and film tracks. Featured on a few tracks is his Hammond Organ playing, which will bring a new dimension of solo-ing to the band's live shows. In addition, Tony had wanted another vocalist for the live shows - now there are four (in fact the band's European live shows have begun with a quite amusing Barbershop Quartet!)

Adrian Belew, the inimitable guitarist, has a guest appearance on the track Throw the God a Bone, which, in re-uniting the two King Crimson players, gets a flavor something like their famous Elephant Talk.

Steve Lukather, of Toto and countless hit records, plays guitar on the track Utopia. Tony had long wanted to give himself the gift of having Luke play the special solo on that piece (which Tony had recorded before, just as an instrumental.)