December 2002,

we assembled in Los Angeles to record the Anthony Curtis album.

Anthony had come up from Richmond Va. while Louis Pragasam, the drummer, had flown in all the way from Indonesia.
Mike Keneally had the shortest trip, since he lives in San Diego.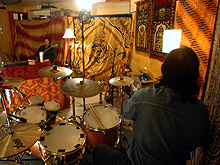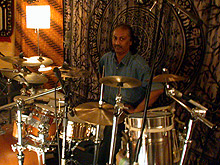 Producer Ronan Murphy has a new studio in a pretty off-the-track part of town. The only other business sharing the building is a bar, whose sign advertises in very large letters that they start serving drinks at 6am! Hmmm!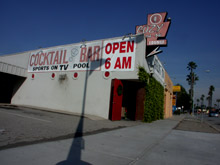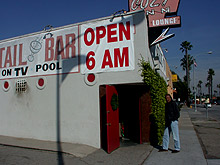 (I wonder what they thought as Louis contuinually went in asking for coffee.)

A film crew greeted our first recording day - and it seemed their equipment took up more space than the musical gear.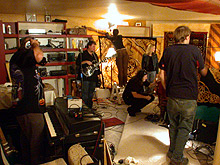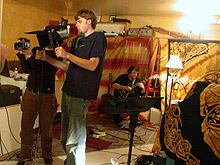 Not many photos after we started jamming - too busy playing to get the camera out.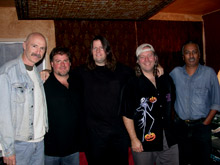 We'll look for the album to come out sometime next year.