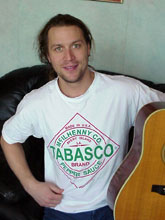 First, there's Kevin!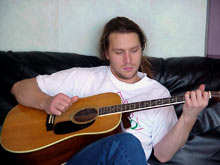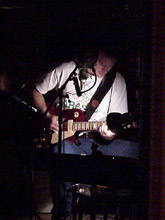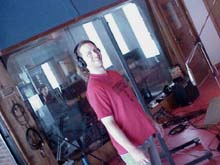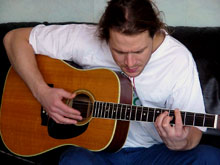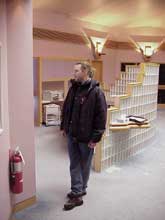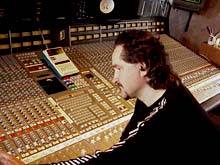 John Webster's our producer,
and will play some keyboards.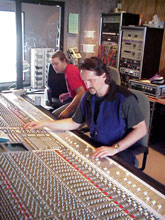 Is Kevin holding his nose because he doesn't like the mix? Or is it John's deoderant?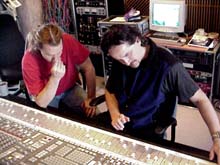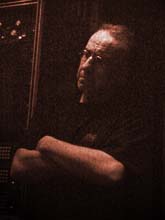 Bill Dillon on guitars.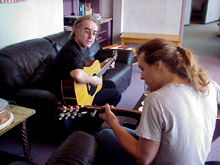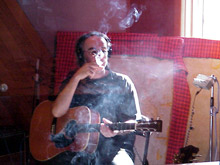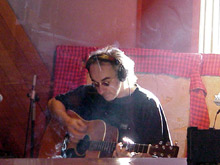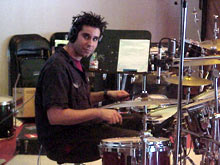 Alain Berge on drums

Alain recently returned from a long tour with Youssou N'Dour's band.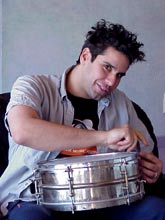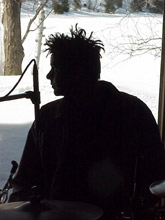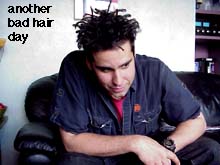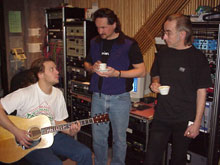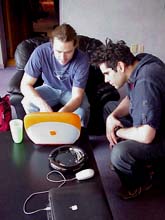 Oh yeah, there's me too.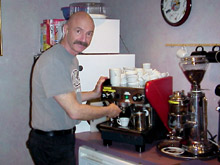 And, fortunately, they've got a great espresso machine here!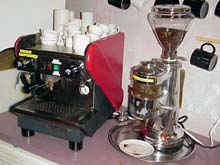 I had a little free time in the studio, and with the help of Photoshop, trimmed myself down a little and added some biceps size. (I've been working out, but hey, this is quicker!)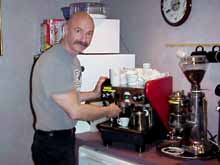 Week two, Jim Keltner arrived to play drums on some tracks.