Nashville - the Belcourt Theater - Aug. 2, 2008

We've begun, finally, the King Crimson Return of the Beast tour.
And, what a great reception, here in Nashville - I can't recall ever receiving a standing ovation before playing!
Knowing all the treacherous musical waters ahead of us, we looked at each other, considering quitting while we were ahead!

But it was a rousing concert - some songs had my favorite renditions we've ever done. (Yes, there were plenty of mistakes, plenty of surprises, plenty for us to tighten up in the coming weeks - that's to be expected, and it kind of makes it more fun.)

Few photos from the show, because as you'd guess, I couldn't handle much distraction from the music.

From this afternoon; our first soundcheck: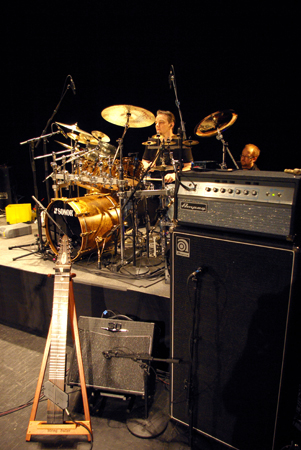 Dressed for show --- seems it's black and white this time... don't know that we planned that.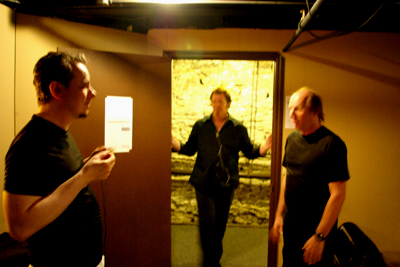 Lookin sharp! I think somewhere I have a similar shot from backstage with Crimson in the 80's!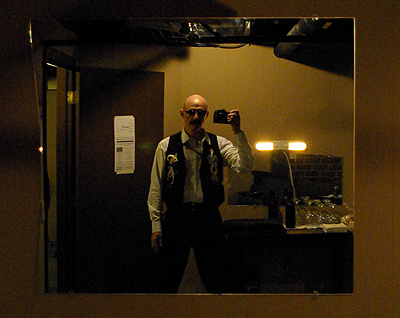 Here we go...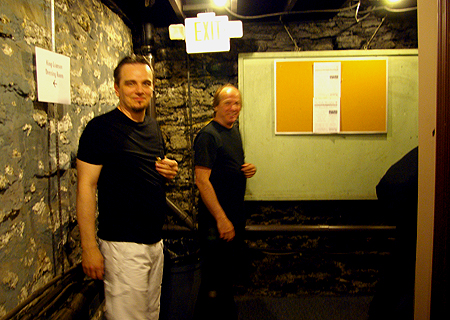 I like to get a shot of the first note of tours. (Easier if I'm not playing that note!)
This time, Roberts loops had been playing since the audience entered, but it's Pat and Gavin who start things off with a double drum segment.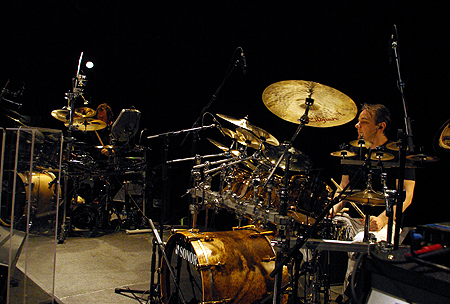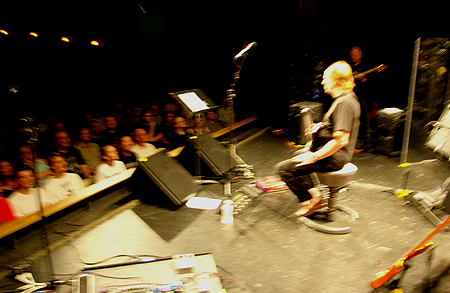 Bill Munyon, one of our great techs on the tour, has running permission to grab my camera during the show, and get shots - usually better than I can manage!
Here are some of the first: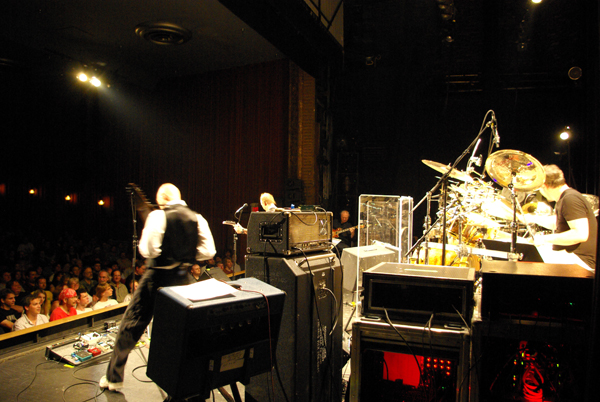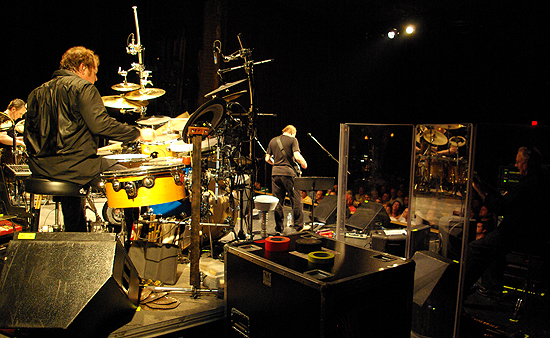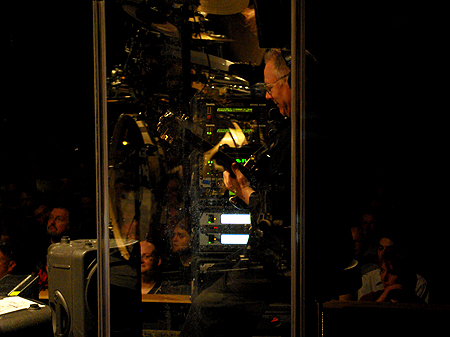 Robert is quite hidden behind his huge rack of effects - as has happened before on tour.
The plastic (perspex) walls are to prevent sound leakage from the drums.

Back to my shots - plenty of time to shoot during the drum duets!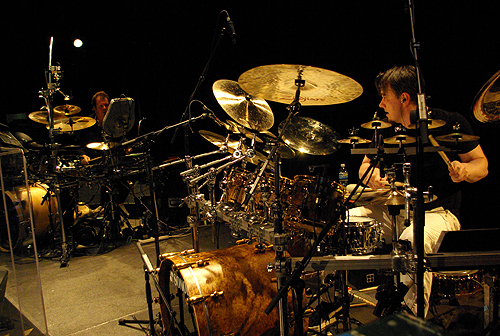 Got to get at least a few audience pictures - they're our inspiration.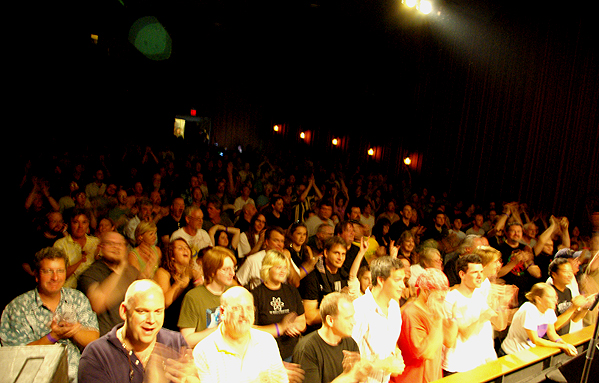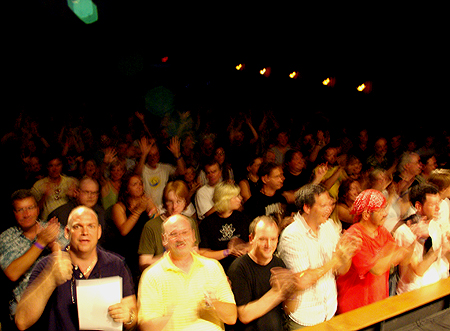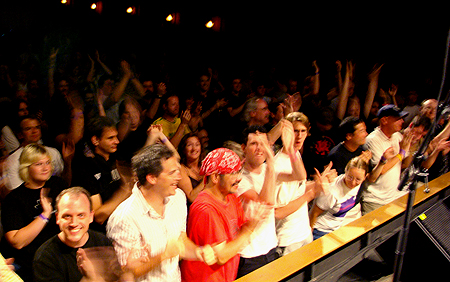 I hope that's given some of the flavor of the first show.

It was a thumbs up for sure!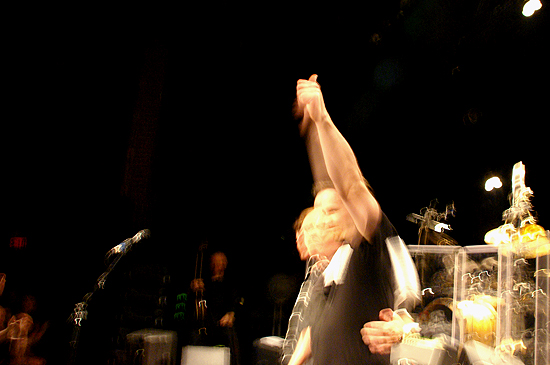 Much more to come (including, when I have a free day, the long overdue pages of photos from all our rehearsals.)