April 6, here we are together again, in Berlin, to start a 19 day tour of Europe.

We toured together in January, so we're pretty well prepared for what's involved. For those who haven't read previous pages here about the "HoBoLeMa" band, it consists of guitarist Allan Holdsworth, drummers Terry Bozzio and Pat Mastelotto, and myself playing the Stick and the NS Electric Upright bass.

What's a bit unusual about this band is that we play totally improvised every night - no pieces, no jams on a chord, no plans made ahead of time. So it's an adventure every set we play, and every set is different. Fortunately, with very good musicians involved, it's always worthwhile music!

The first setup, at Berlin's Quasimodo is, as usual with this band, an excercize in squeezing lots of drums onto a stage!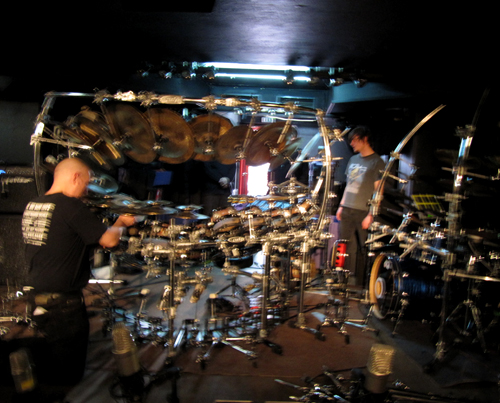 Terry demonstrates how we know when the set has ended... an alarm clock!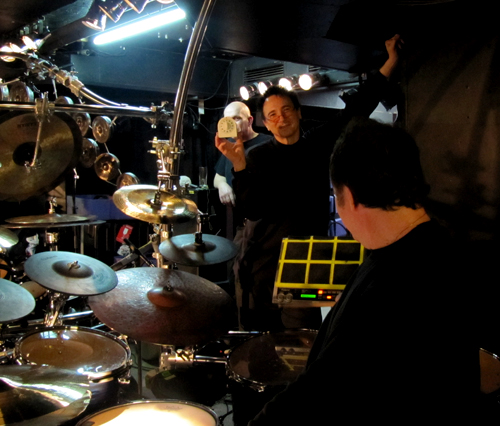 I took a shot from behind the curtain, just before we went on.
I guess this is what Terry sees when he goes onstage to play. As much as I photograph his drum kit, it still looks amazing to me.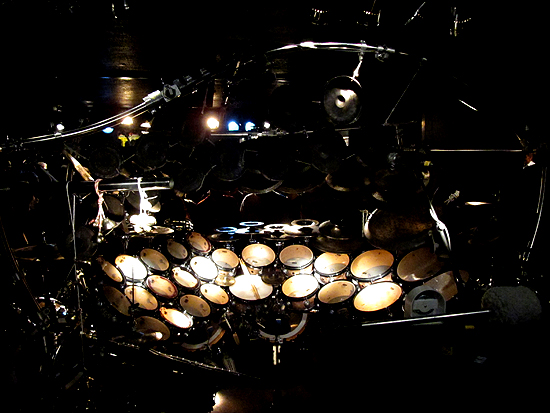 The stage was very closely packed, and so was the audience.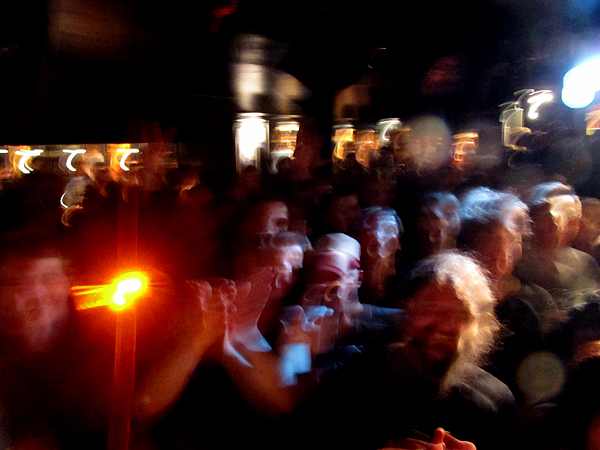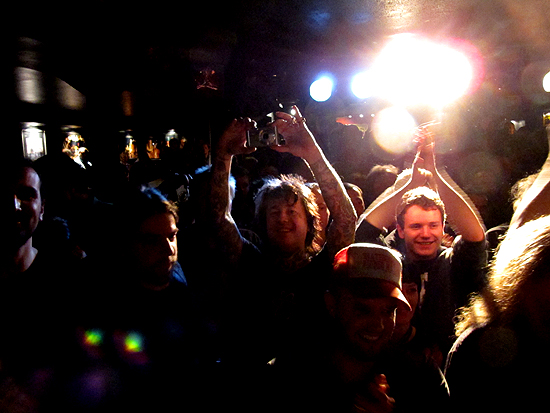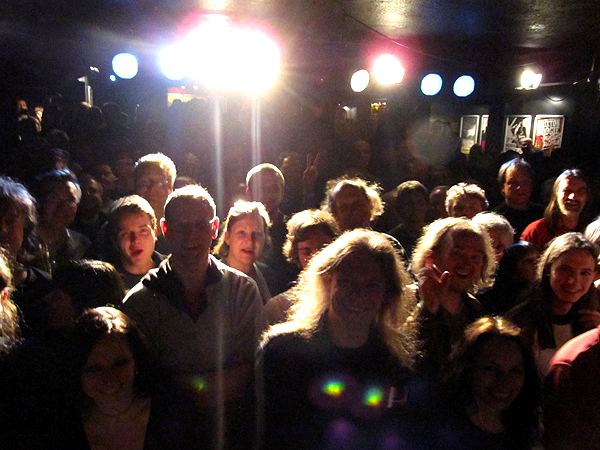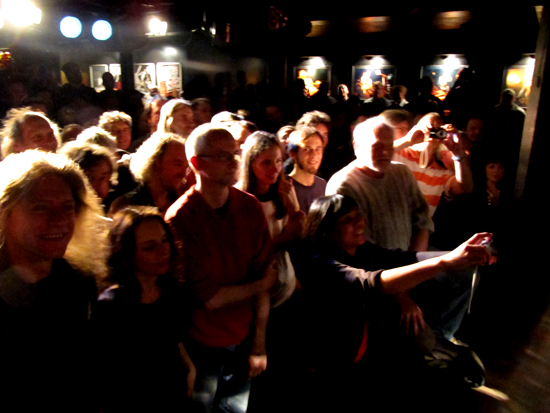 There were even people at the side of the stage, behind Pat.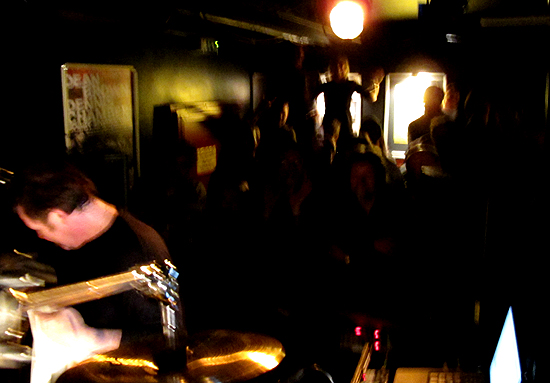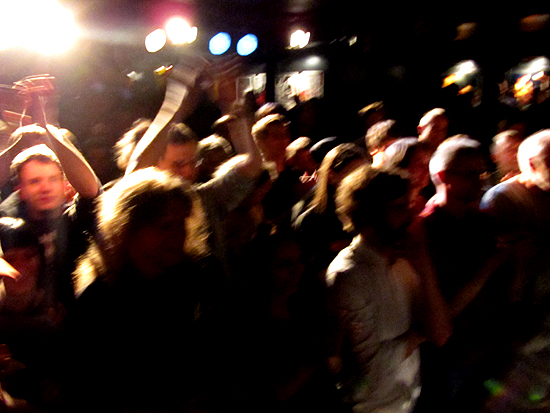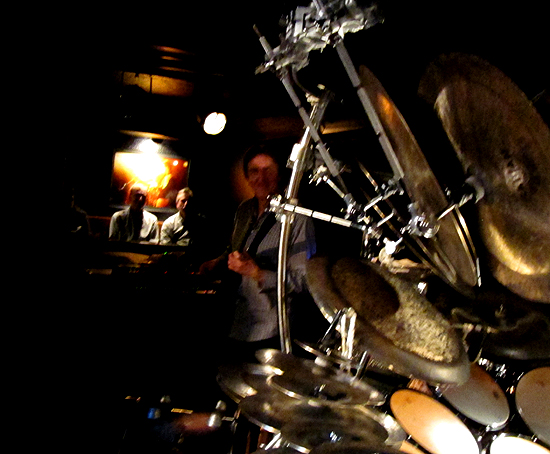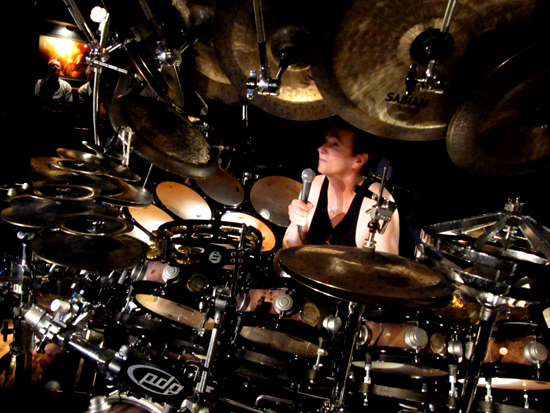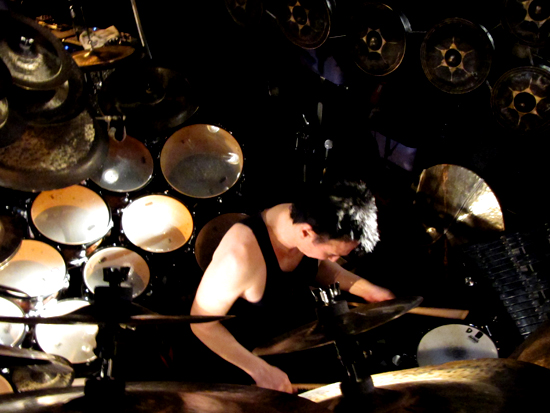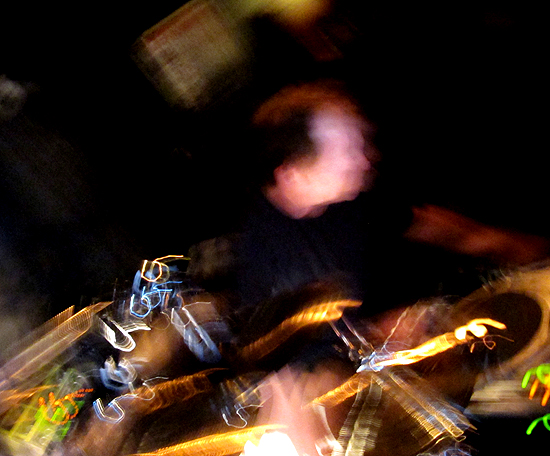 Very good to be underway with the tour.
Morning found us loading our things into vans in the alley behind the club... just last May I was here... photographing the band... loading into a van...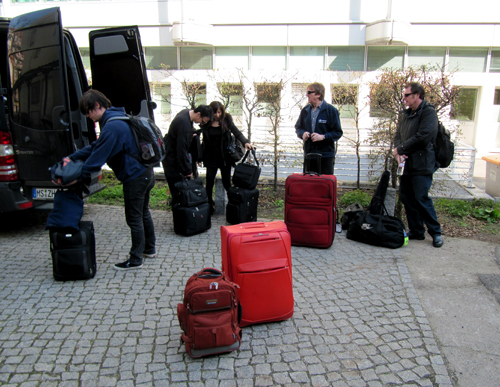 On to Hamburg for our show at Fabrik.

We've played at Fabrik before, with various groups - an unusual looking club, with a fenced balcony.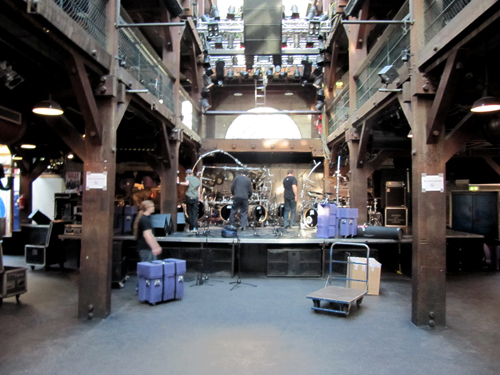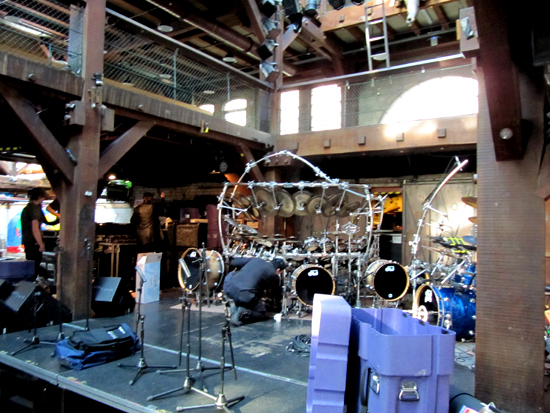 And a backstage that's classic rock n roll.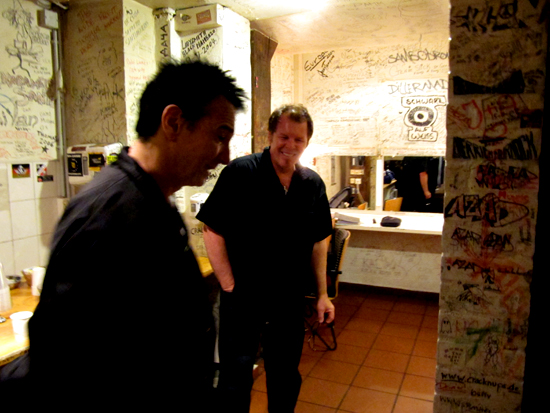 I've spent quite a lot of time in that area - once, when here with Tony Levin Band, we had no hotel for the day, and spent it napping on the benches here, mid all our suitcases and equipment.

But no problems this time, and soon enough we're going onstage for the show, and I grab a shot as I pass behind Terry's drums.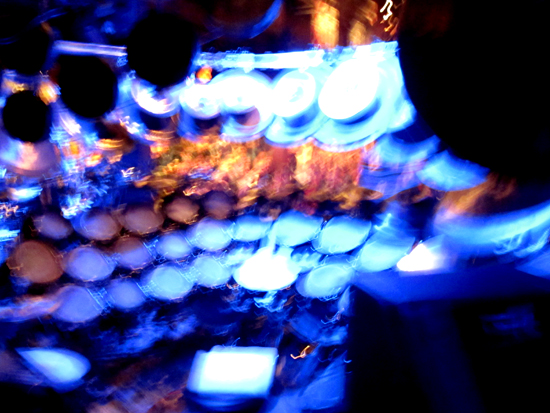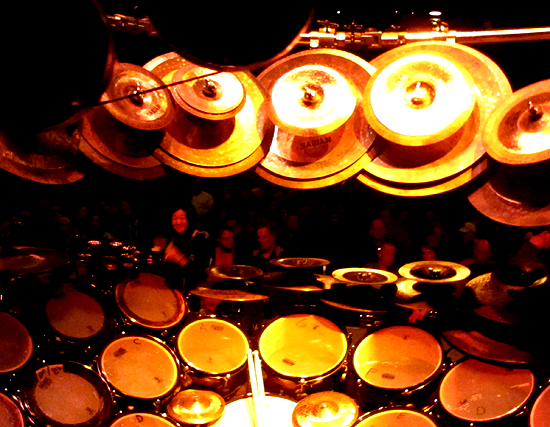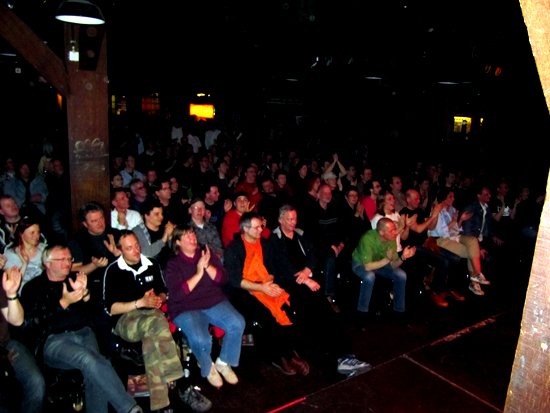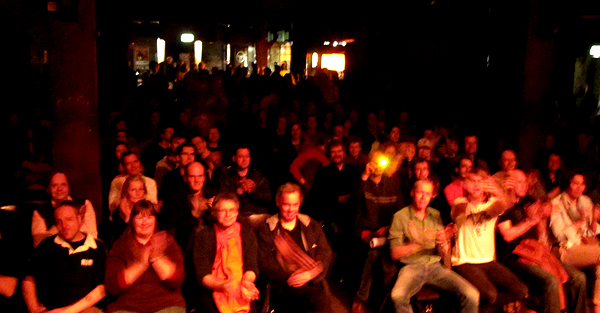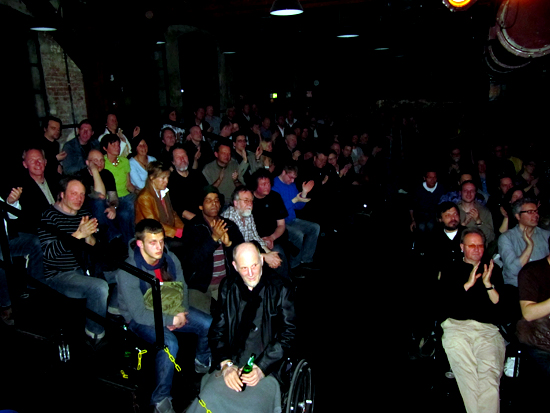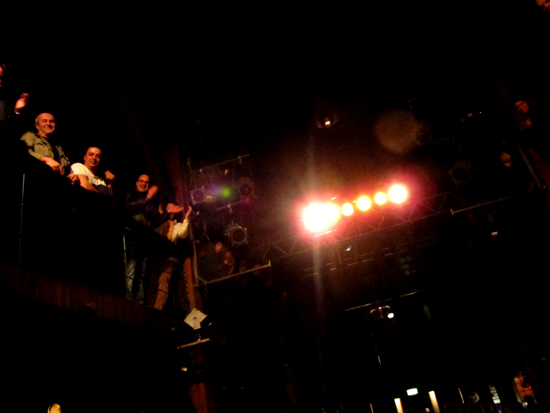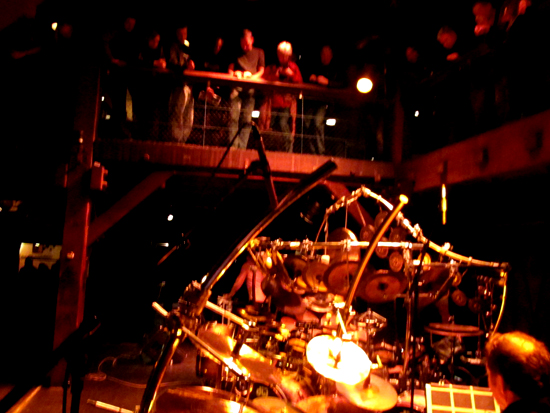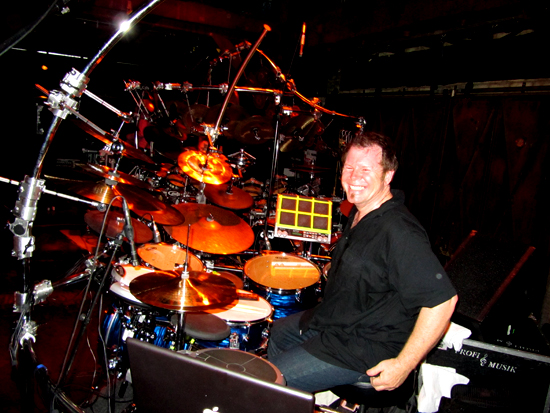 Another cool show. And audiences are (thankfully) really enjoying the challenging aspect of an all improvised concert.

Packing up, can't resist another shot of just a part of Terry's drum kit: the foot pedals.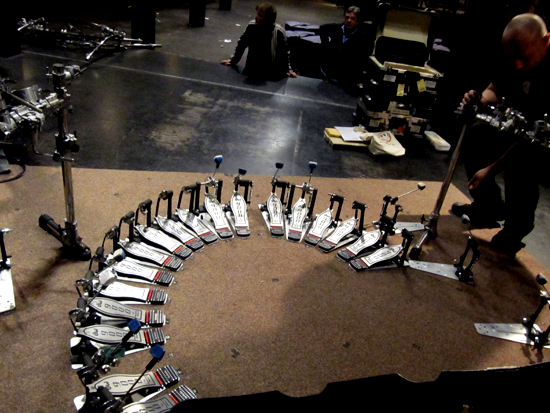 On to Amsterdam, and it's time to start a new page for the upcoming shows.