Here we are, right in the middle of the Broadway area of midtown Manhattan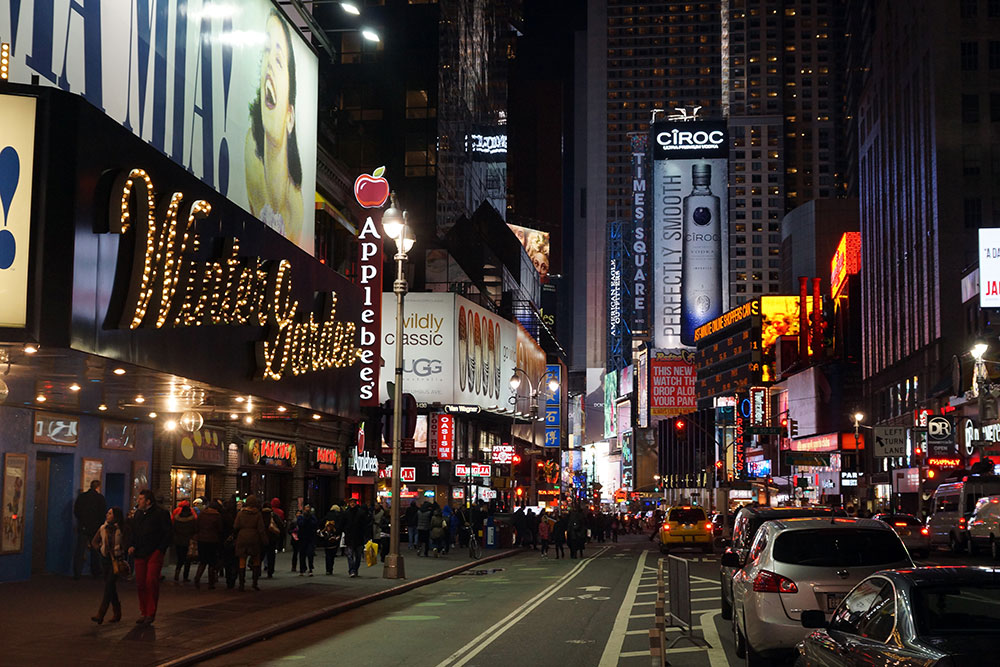 They say it's great to see your name up in lights on Broadway, but this isn't quite the way it's usually meant...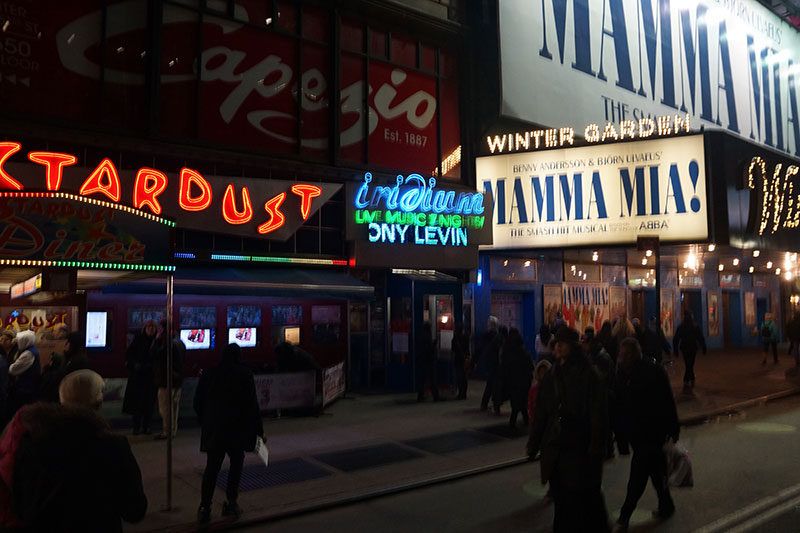 All the bands names were up on that marquee, scrolling... I just happened to catch mine.

L'Image consists of Mike Mainieri on vibes, Steve Gadd on drums, Warren Bernhardt on keyboards, David Spinozza on guitar, and myself on bass.

We're a band that's been collaborating, playing jazz, for quite some time. Lately the only gigs have been a yearly stint of four nights at the Iridium jazz club. With two sets a night, it's enough to get us playing tight again and wishing we could do more touring. Once again, this year, we'll wait and see what comes up.

But one constant for us is that we have a great time together.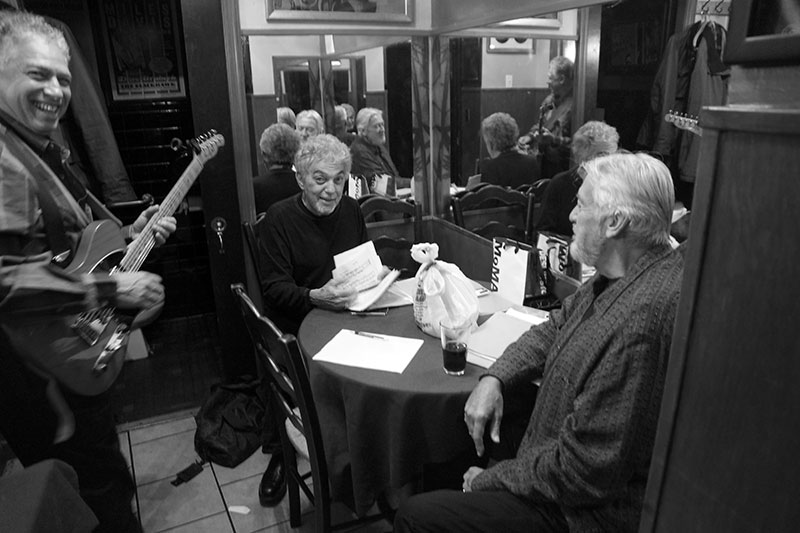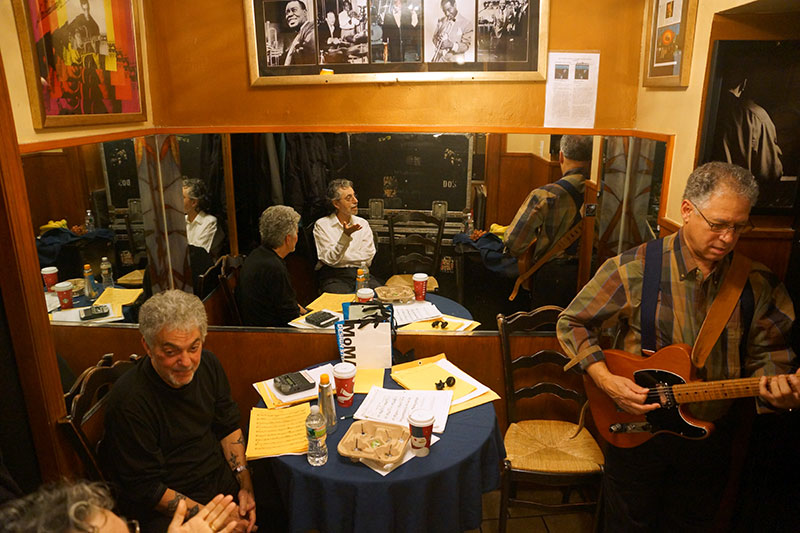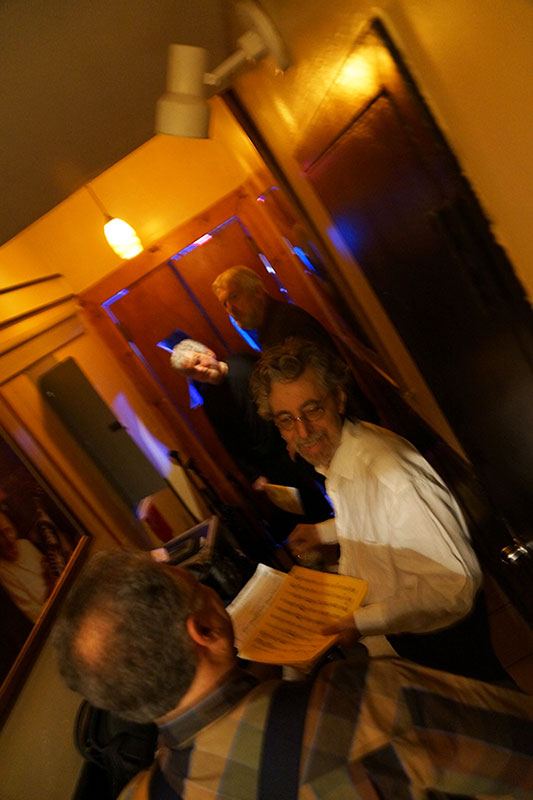 It's jazz tonight, so I think black and white photos fit the mood best!

Here's Mike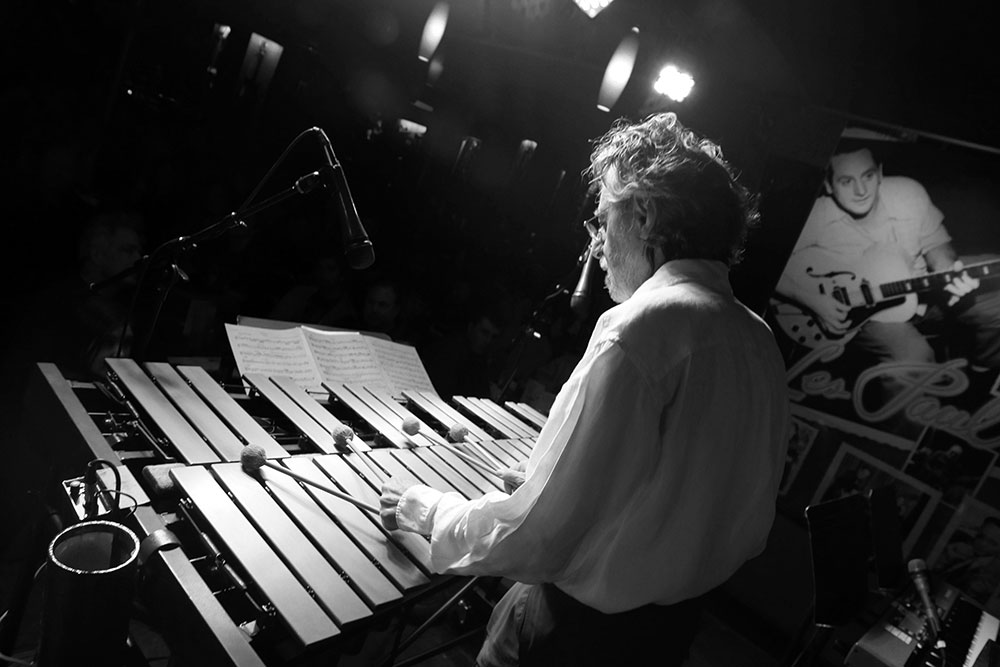 (That's a picture of Les Paul on the wall -- the club is famous for having Les and his band play here for many years.)

Warren: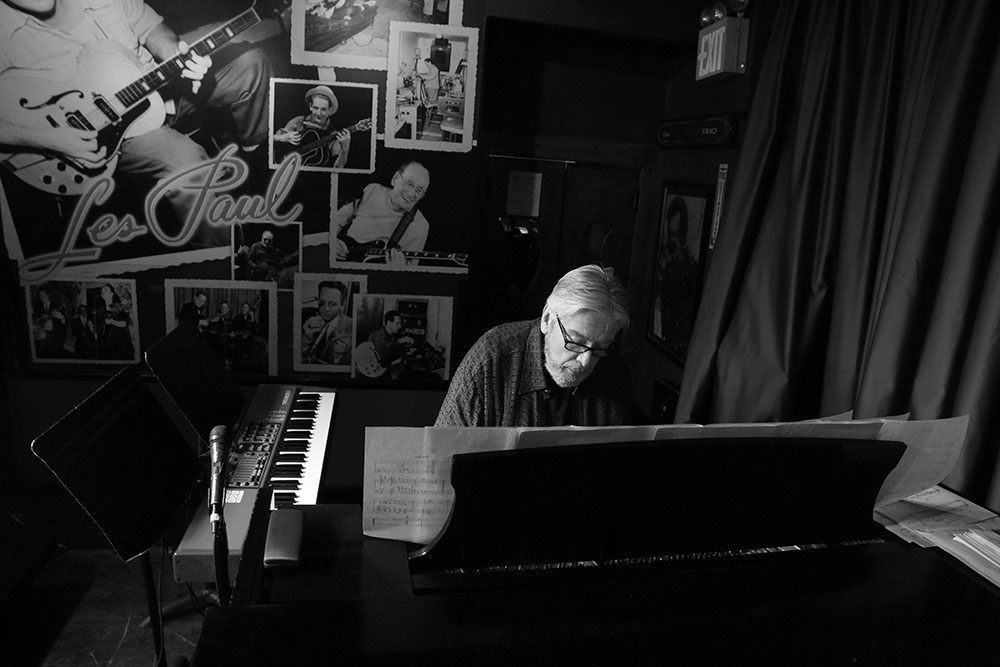 Steve: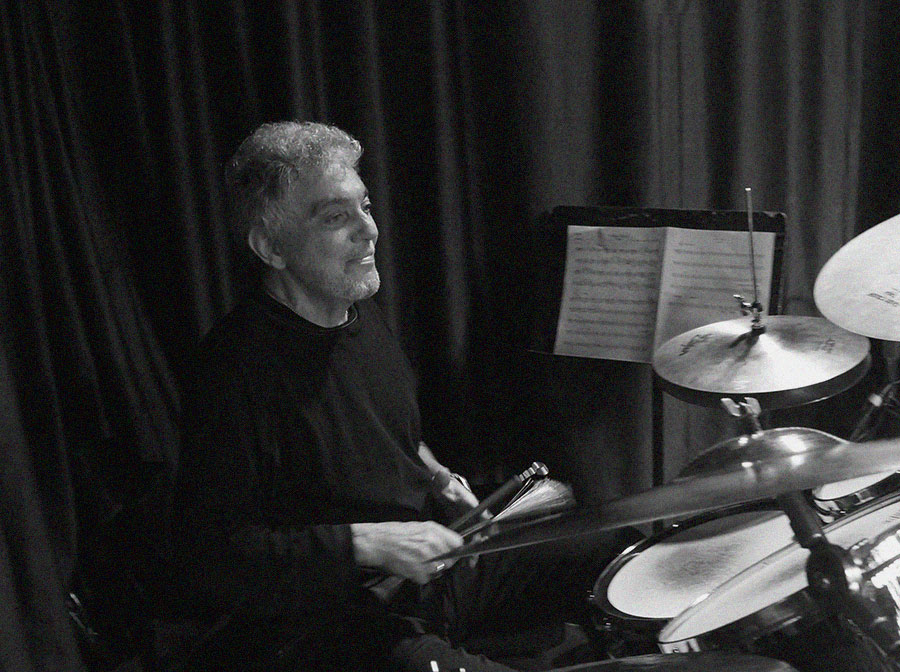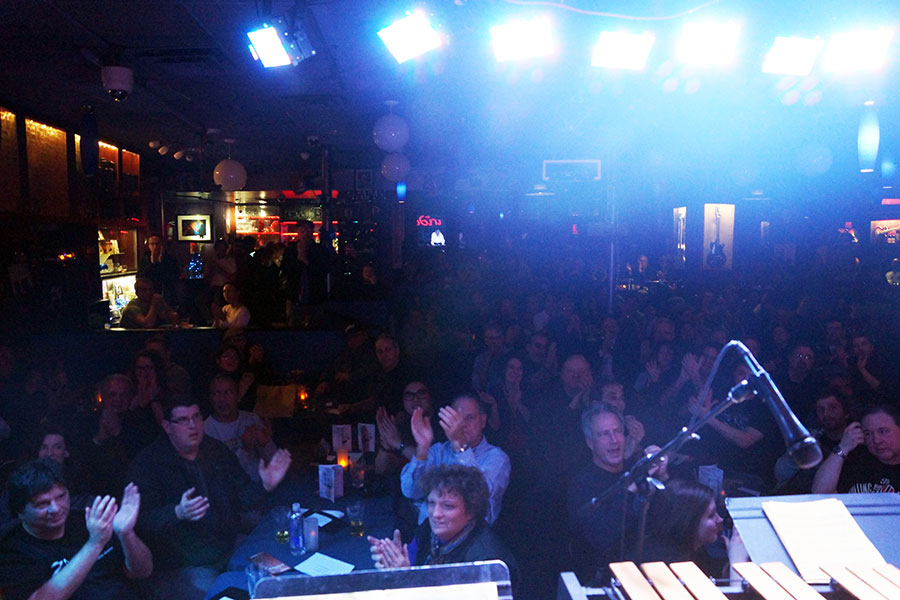 David and Steve: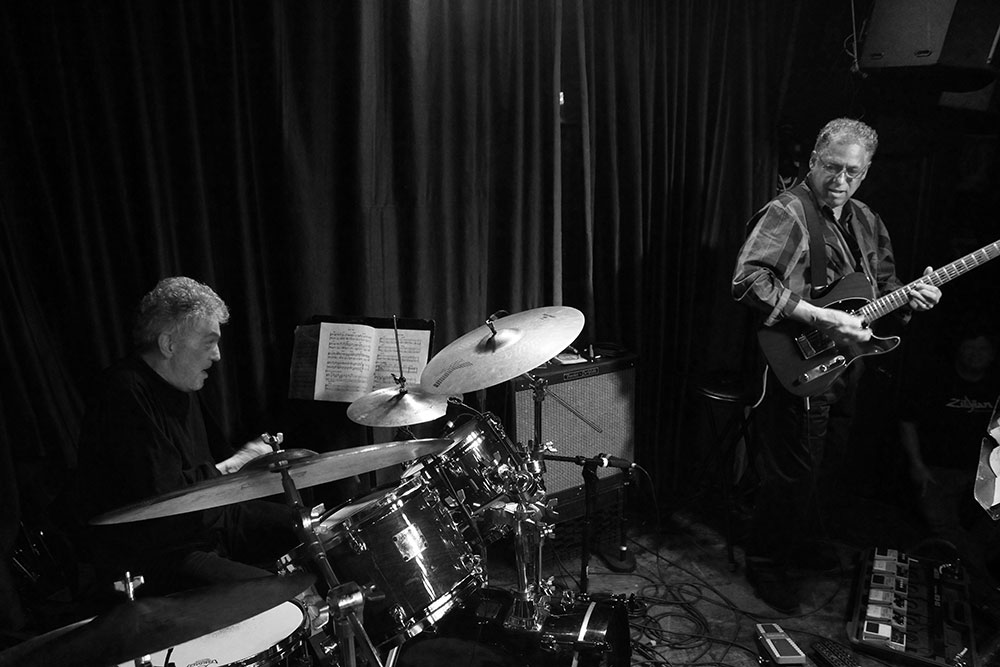 That's about it for my photos --- between sets, more amusing ourselves backstage...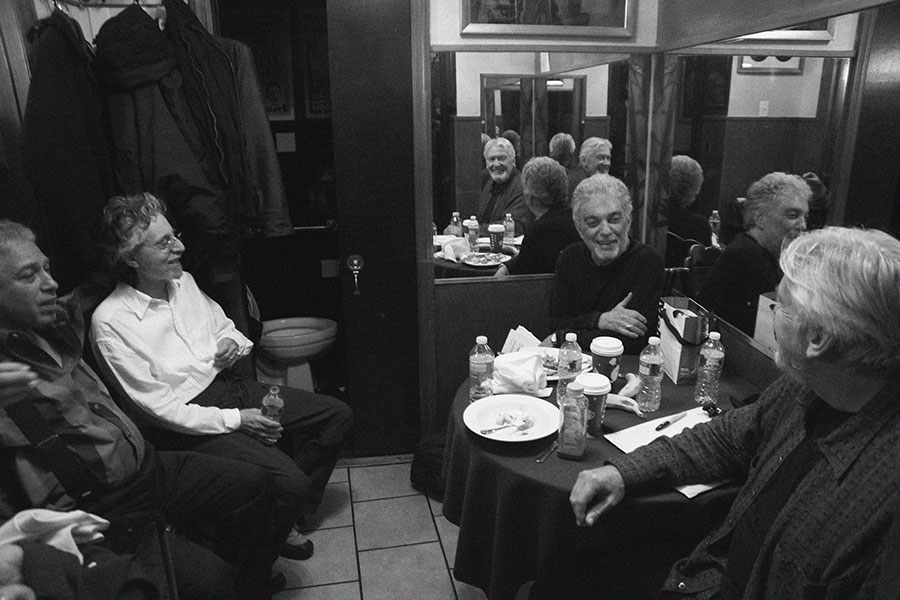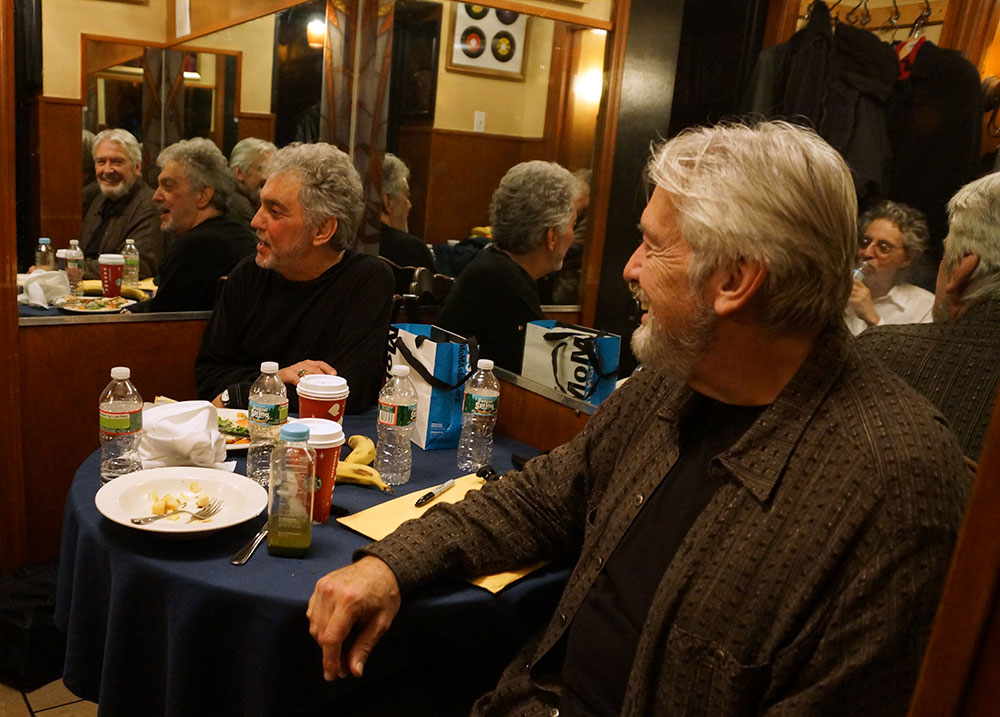 Well, this has been an interesting change from my usual tour diaries with 15 pages of photos. Hopefully there'll be more coming with the band in 2013.