Love going to Amsterdam - it's so nice here. And we flew in at night after the show before, so actually got to wake up in the city we're playing... a rare treat.

Morning was fairly clear with maybe a sprinkling of rain, but... what is it with this tour? Rain at every show!

Holland didn't let us down - pouring rain before the show, and some during it...

Peter, as well as the rest of us, did most of the night with plastic over the keyboards and pedals. Makes it interesting to play the right notes!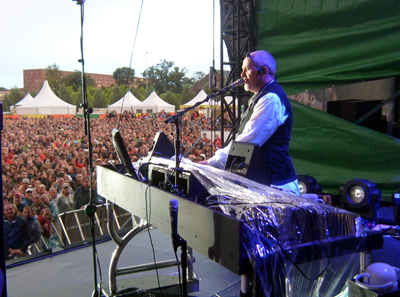 They're wet, but game...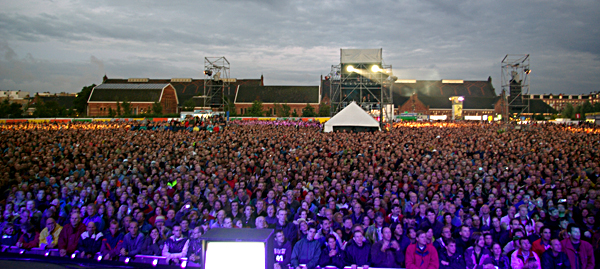 And then....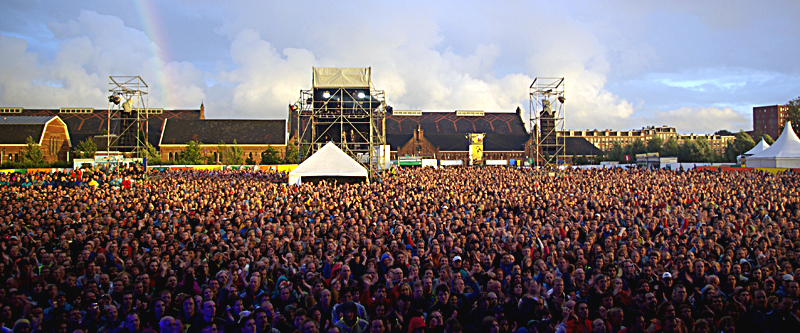 Hey guys, turn around and look... it's a rainbow. A great one.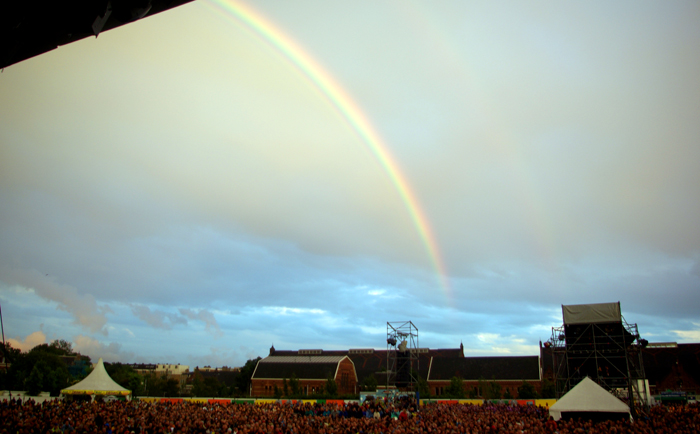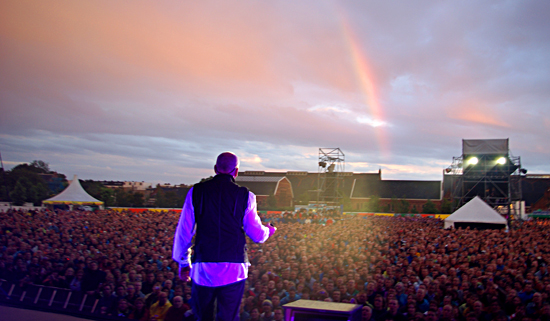 Well, if you missed it at the show, you can see it now, right behind you!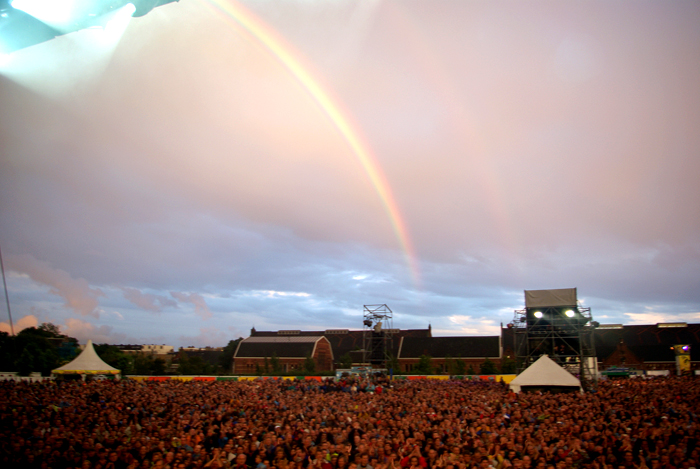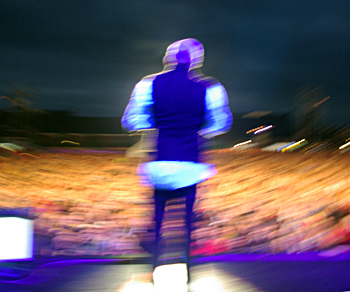 Ged, before the encore...