PETER GABRIEL'S EUROPE TOUR
SUMMER 2007
PAGE TWELVE

Brescia

Brescia we played right in the piazza (square) in the city center. (One of many beautiful squares in this city.)

Playing this kind of show you feel an intimacy that's different than most festival concerts.
I took less photos than usual, but you can see how nice it was.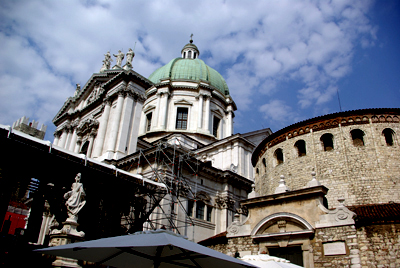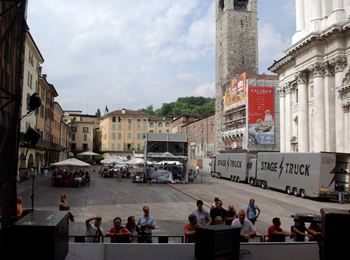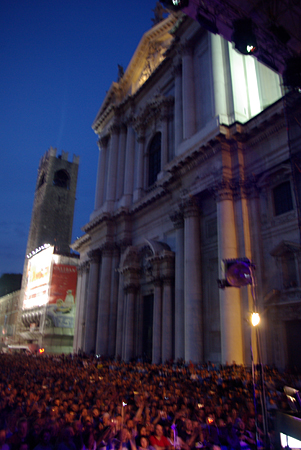 Ged, preparing for the show in a local hotel lobby...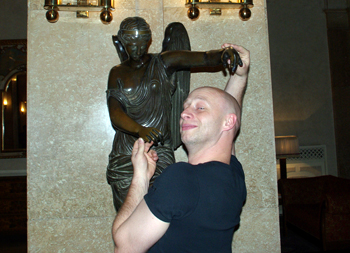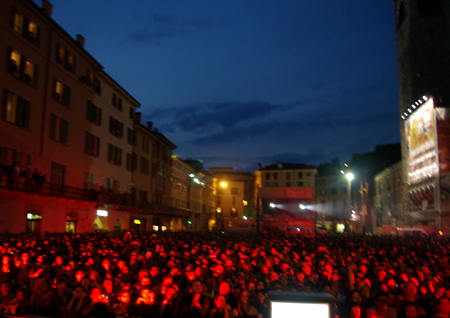 And, hey, it did rain before we went onstage, but finally, no rain during the show!