PETER GABRIEL'S EUROPE TOUR
SUMMER 2007
PAGE EIGHTEEN

Monte Carlo

The Sporting Festival in Monte Carlo is sure to be a rain-free show - it's indoors!

Well, not entirely indoors, as we found when after soundcheck they opened up the back of the large room to reveal the city lights across the water. Quite beautiful.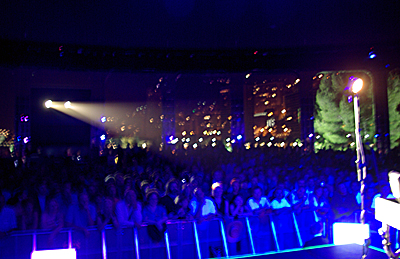 We had a good time backstage, as always. Happy to be dry.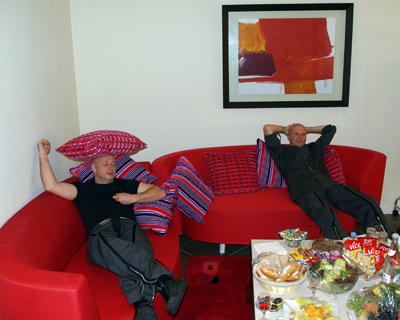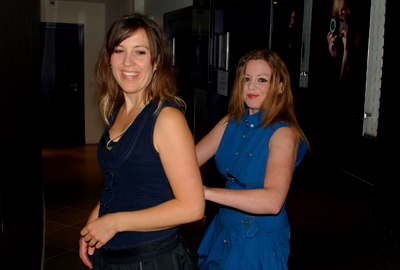 I finally got a photo of Mel's solo - the song "Fear is the Mother of Violence"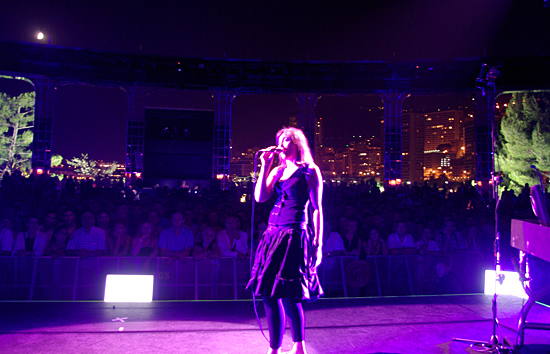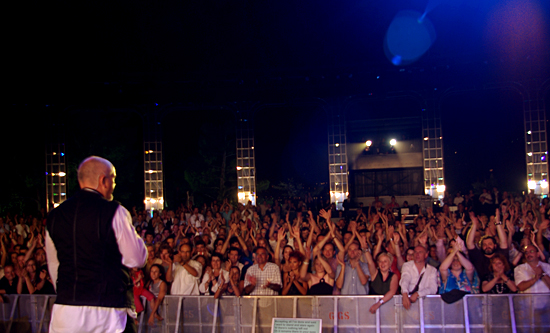 And, a relatively short web page on this show --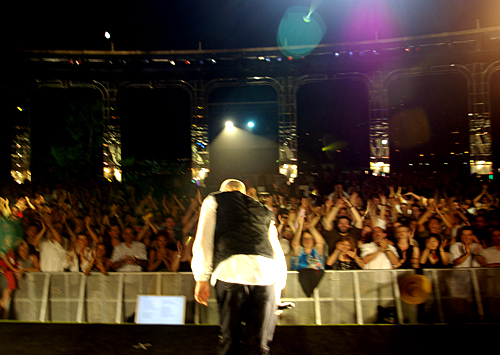 Next stop, just down the coast of France - a place called Six Fours