PETER GABRIEL'S EUROPE TOUR
SUMMER 2007
PAGE FIVE

Hamburg

Hamburg show was at a lovely outdoor space - I'd played there with Crimson back in the 90's.

Soundcheck a bit on the hot sunny side...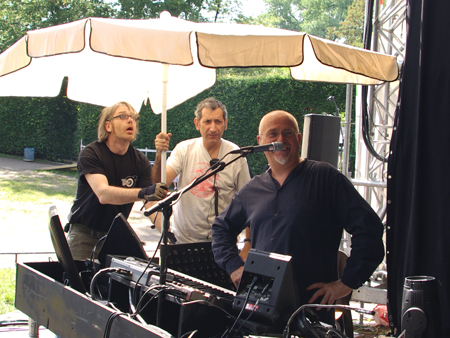 and Peter was most happy to share his shade...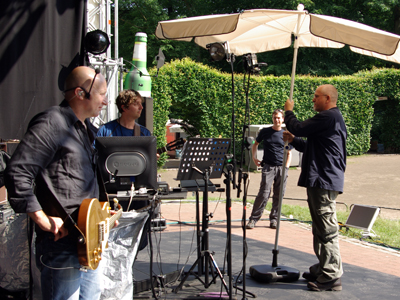 There's been a bit of fuss about some extra drums... don't know why...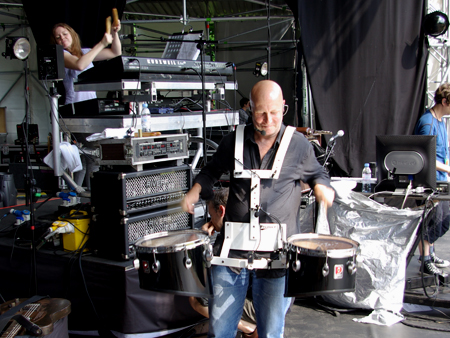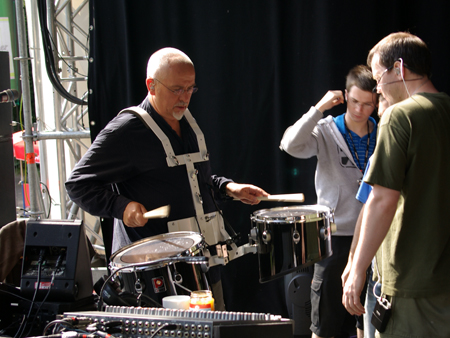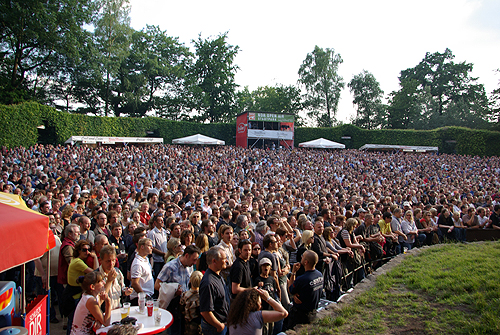 Time to go on