The Eden show was out of the ordinary, to start with because this is a very extraordinary place.

Located in Cornwall, The Eden Project has ecosystem domes around it's huge area,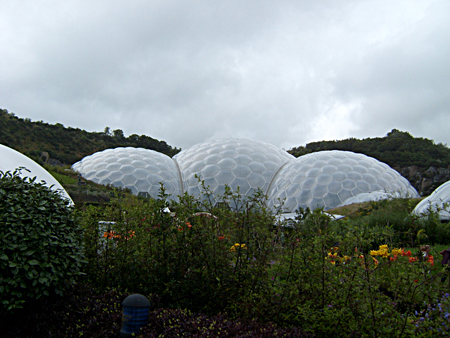 as well as... other things to see...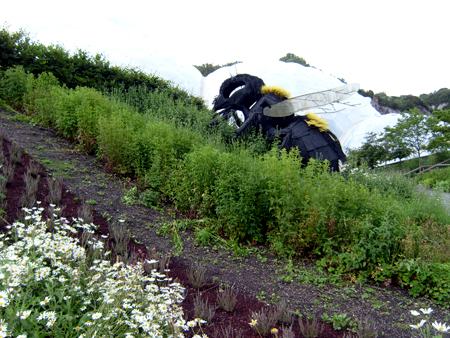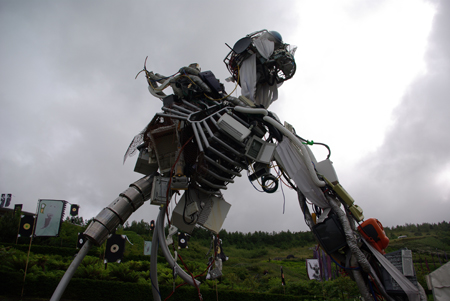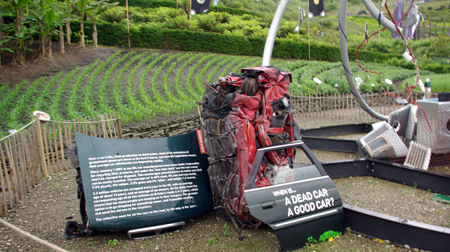 And, oh, there is most certainly the seed!

Its a giant sculpture, just brought in last week, in fact this concert is a celebration of it's arrival.

You can check out all about it on their website, but suffice it to say, the granite artwork, weighing 70 tons, is in a category of it's own.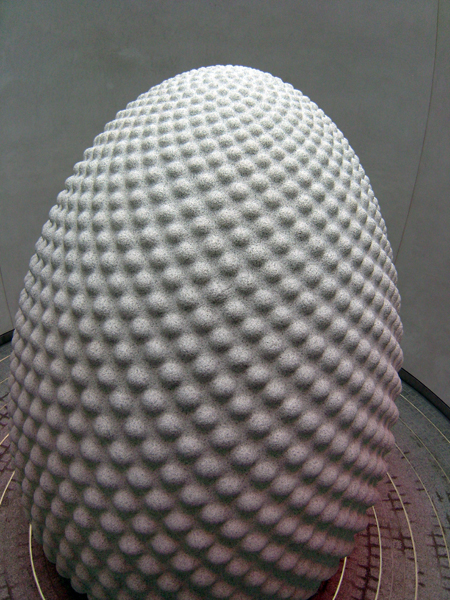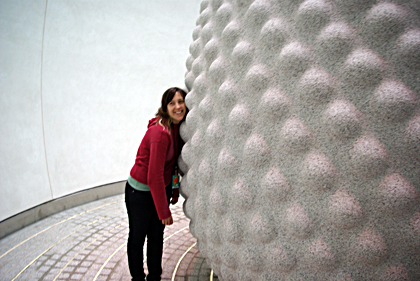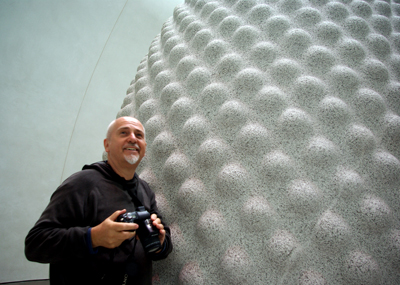 Well, there is an outdoor concert stage too! But it rained all day, making things tough for those who came for the day.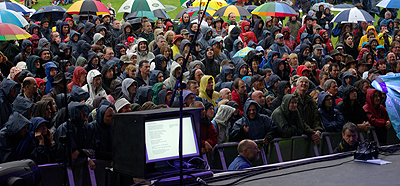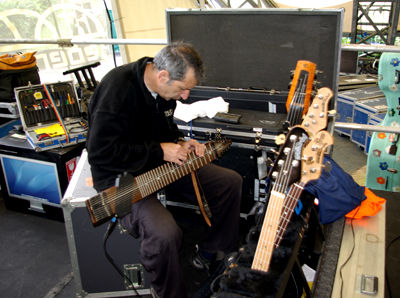 But they braved out a daunting storm, and hung in for the show.