PETER GABRIEL'S EUROPE TOUR
SUMMER 2007
PAGE EIGHT

London

London and the very big show called Hyde Park Calling.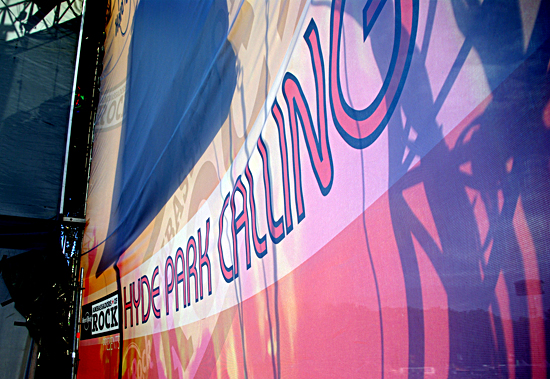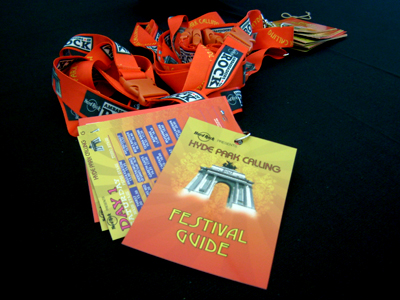 This is a big festival, with multiple stages and shows going on for days.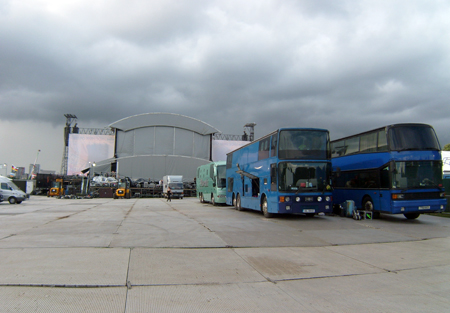 I snuck onto stage during another show, got a shot of the audience in the sun... that was to be a short-lived situation!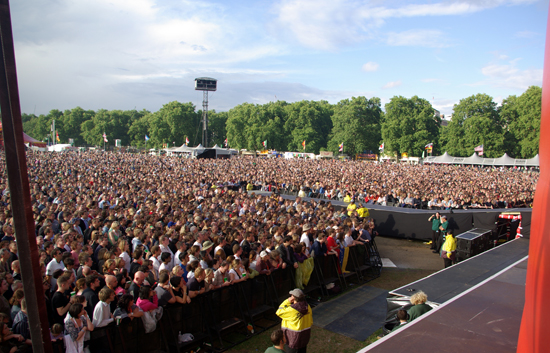 Crowded House played in the afternoon - great to see and hear them again.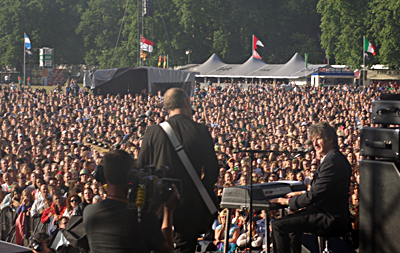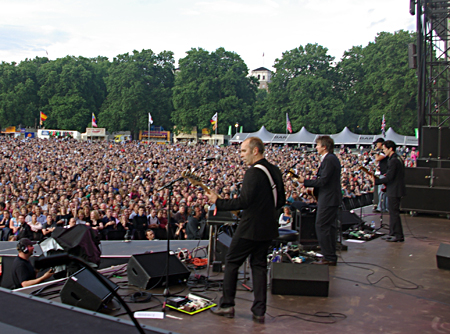 But soon there was a downpour - even in the tented hospitality area, people were getting drenched.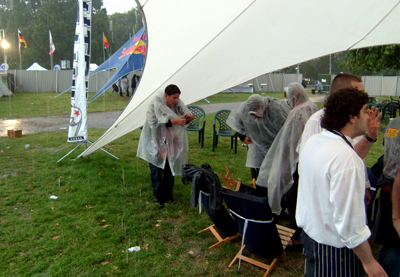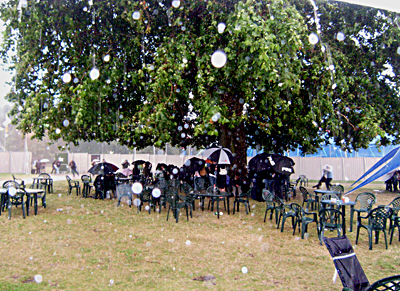 And things dampened up a bit in the audience too.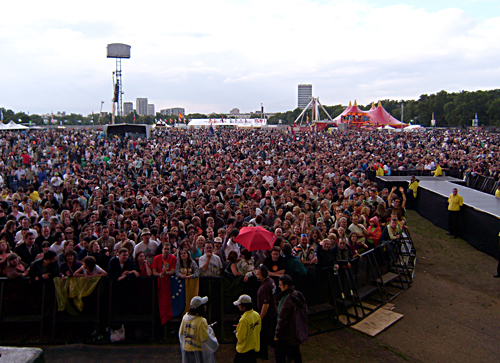 By the time we went on, the heaviest rains had abated.
Still a damp proposition being out in the wet, but... the view from stage was pretty amazing.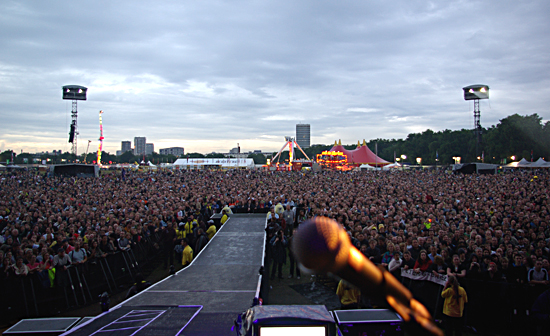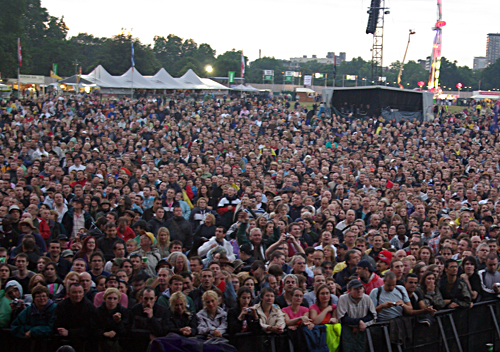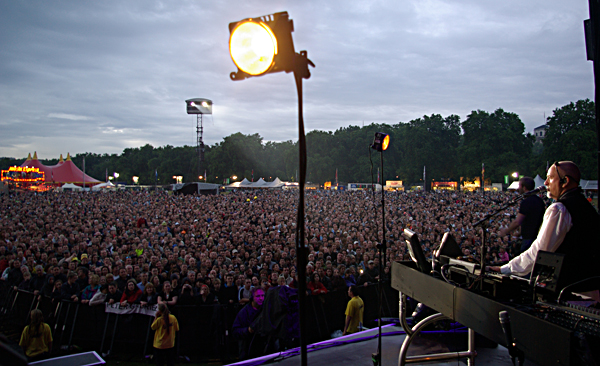 A long runway stretched out into the audience - Peter used it when he could.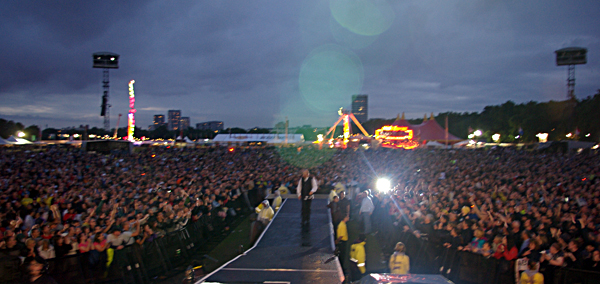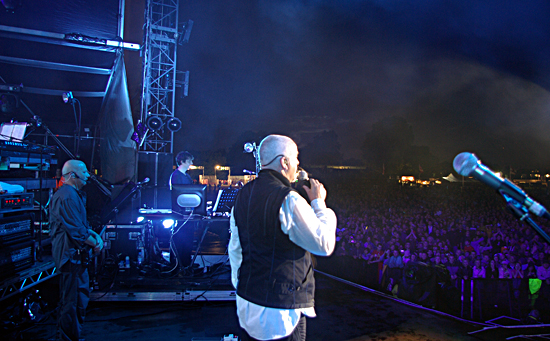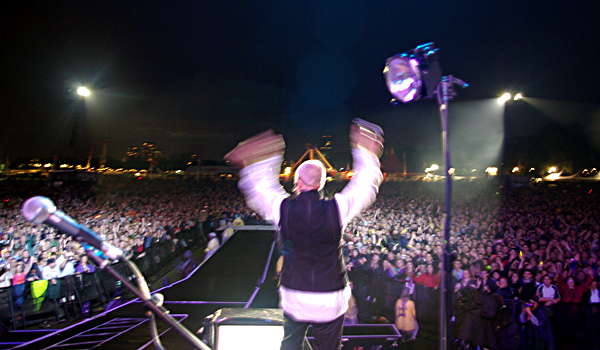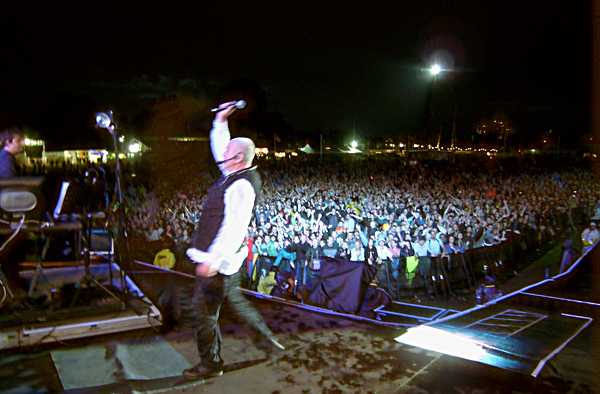 And, to end, In Your Eyes.