Day off on the Gabriel S. America tour - what should we do??

After the concert in Santiago, Chile, we went right to the airport, flew much of the night, and arrived in Iquitos, Peru for an adventurous day off.

Here is a page with a lot of photos from the trip, and a couple of videos.

Just got in.. time for a nap at a hotel in town ... didn't look promising at that point...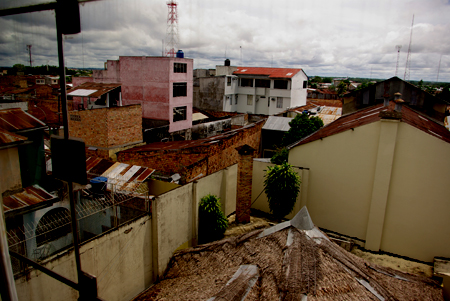 But after a bit of sleep we were boarding a boat to head up the river.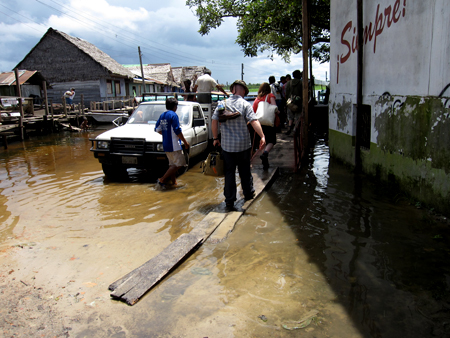 But wait, on the way to the boat dock, there were plenty of interesting sights in Iquitos itself.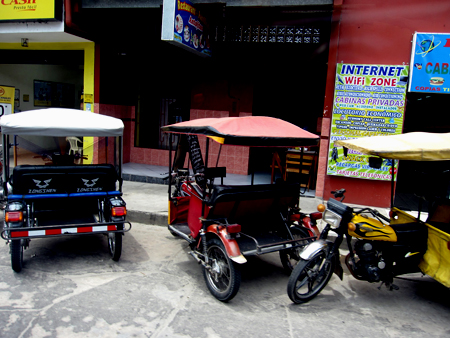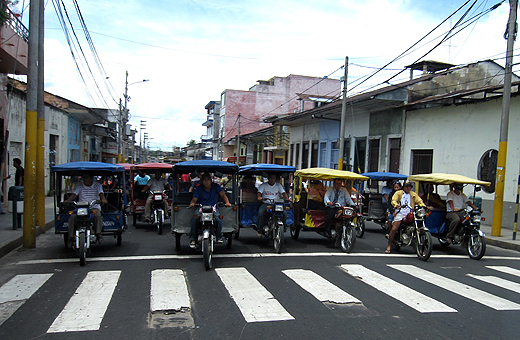 We'll hit the mercado on the way back, for more colorful shots in town .. but now, wave goodbye to the town as we moved out onto the river.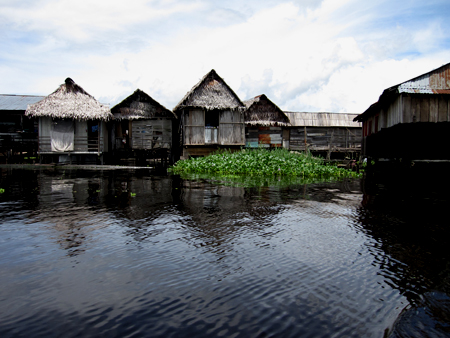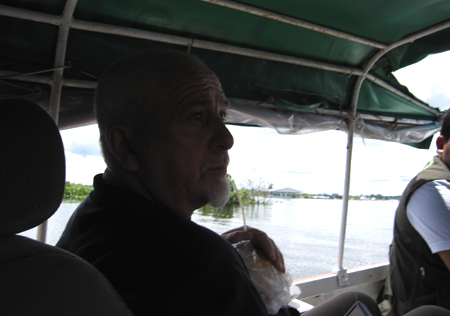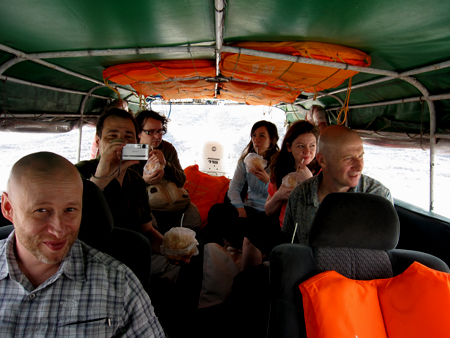 We pull out into a place where a few rivers meet - the huge Amazon is there, but we are heading up a smaller one, the Nanay River, then we veer onto the Momon River. We'll continue up it's winding path for our trip.

Not long into it, we stop at a small animal reserve.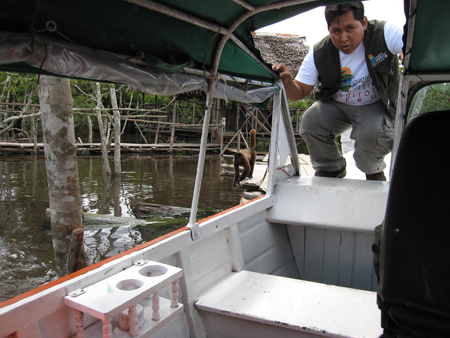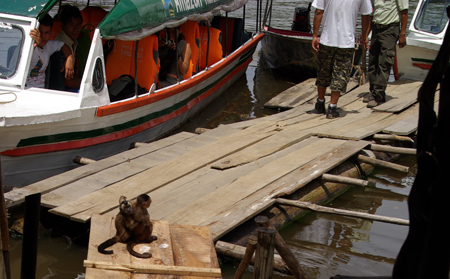 It turns out that Peter has fans here -- who'd have thought.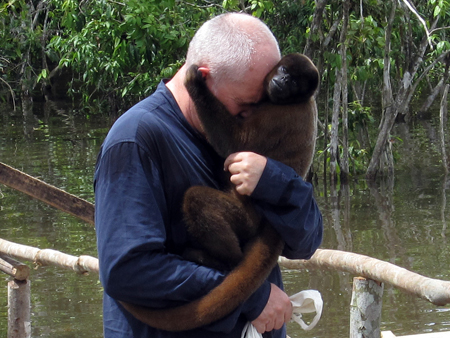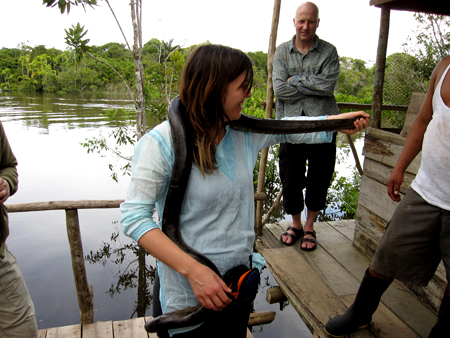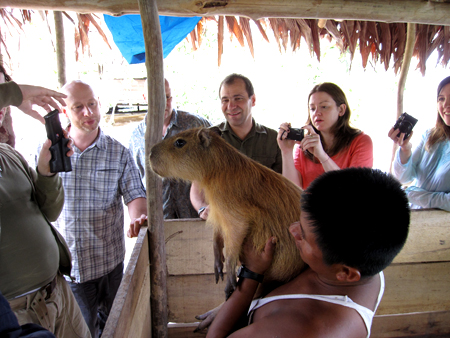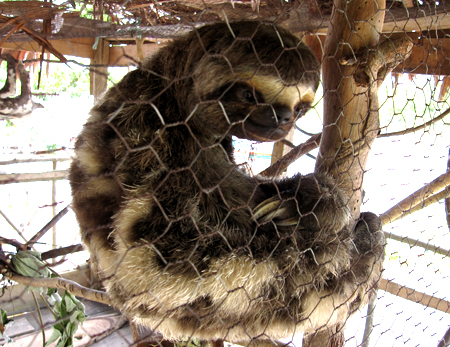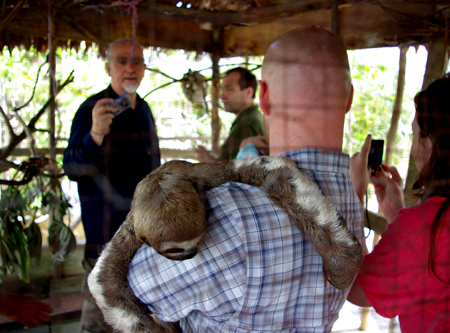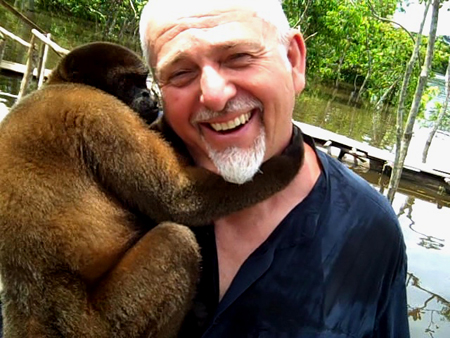 There were other stops too, on the way to the lodge where we'd be staying overnight.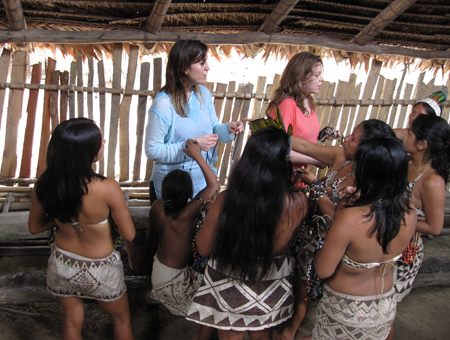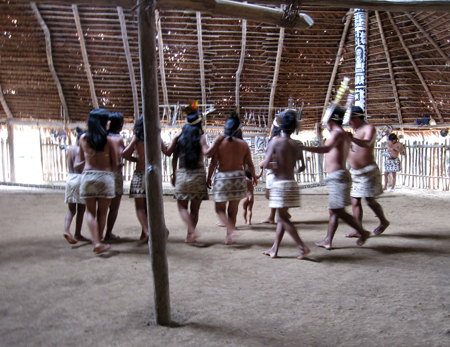 Plenty of river to see...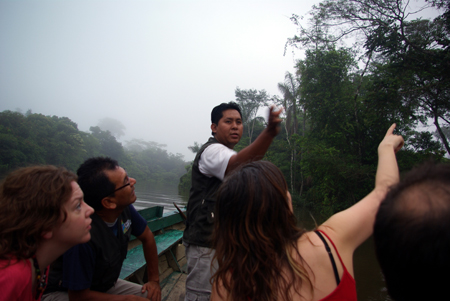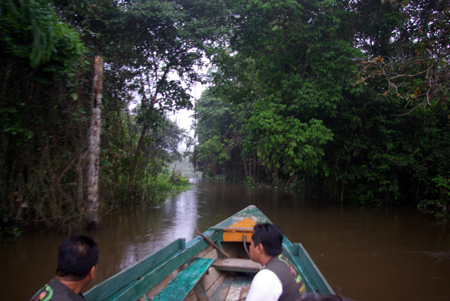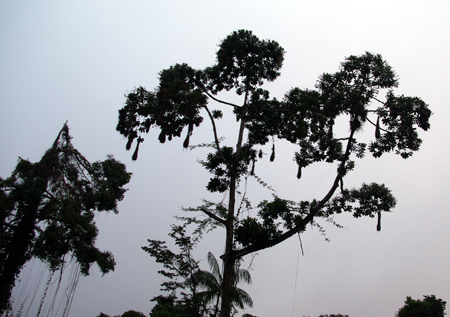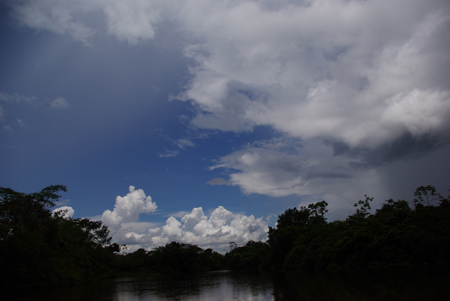 At the lodge, colorful greetings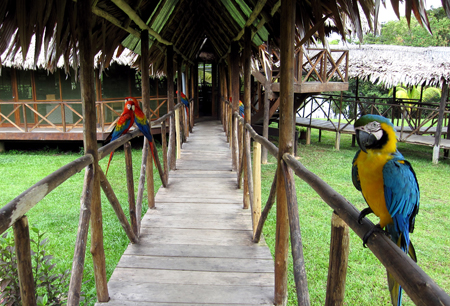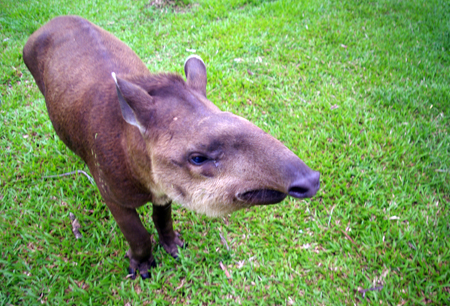 A night boat trip on the river to hear the sounds of the jungle at night...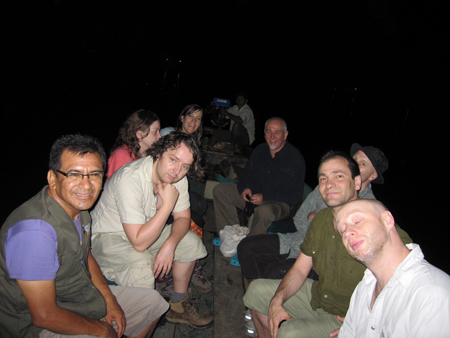 Oh, we did see some aligator that night, but I did not feel in danger...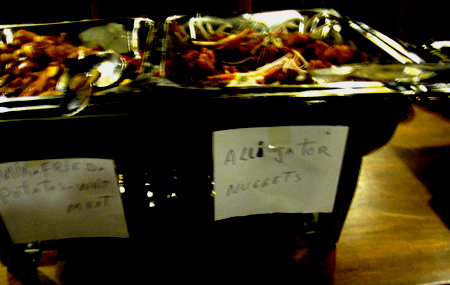 Morning had a busy itinerary before leaving for the airport and our long-ish flight to Mexico.

First, another boat trip at 6am, to see some bird action.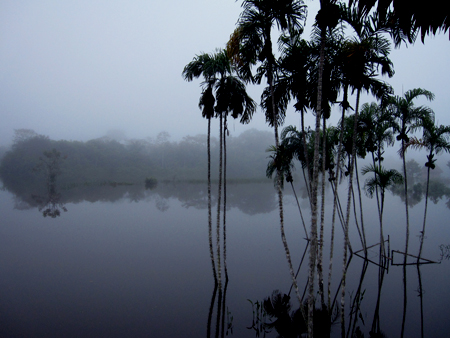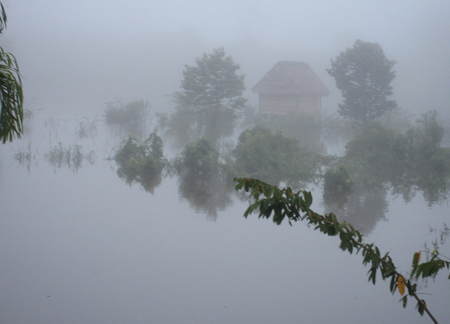 I didn't get close enough to get photos of the birds, but I did like the misty morning river.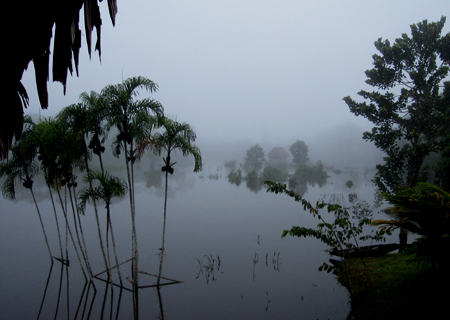 Then, for some of us, a session with a local shaman, to cure all ills...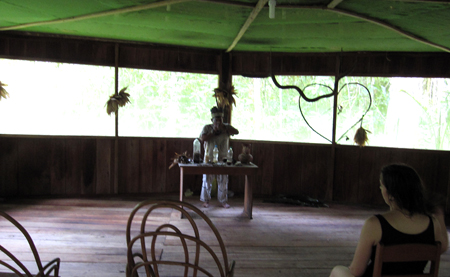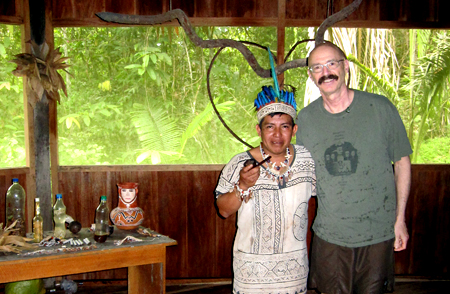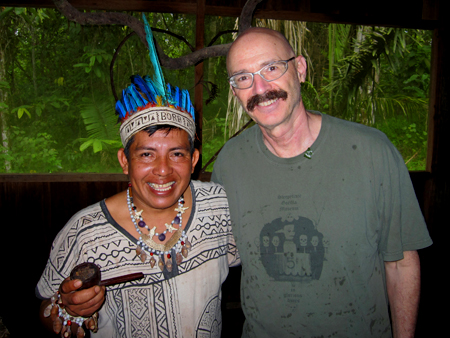 Time to say goodbye to friends at the lodge...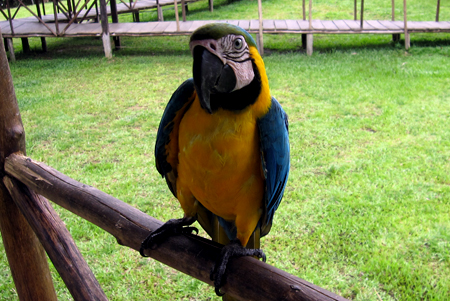 And back down the river, toward Iquitos...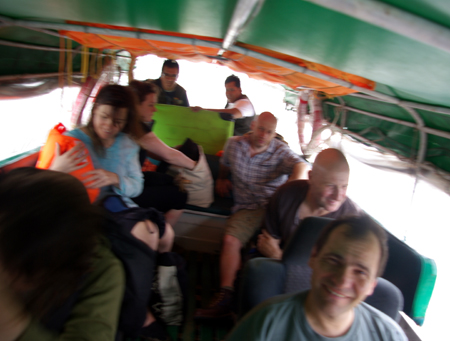 where finally it widens out into the Amazon...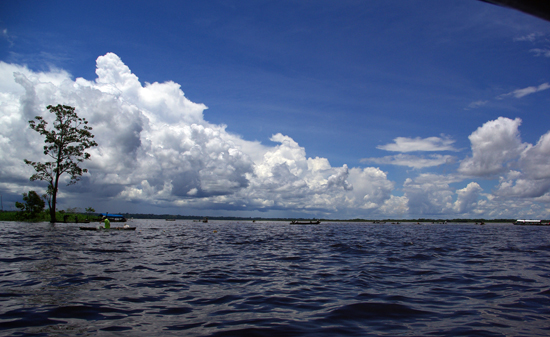 And back to the dock in Iquitos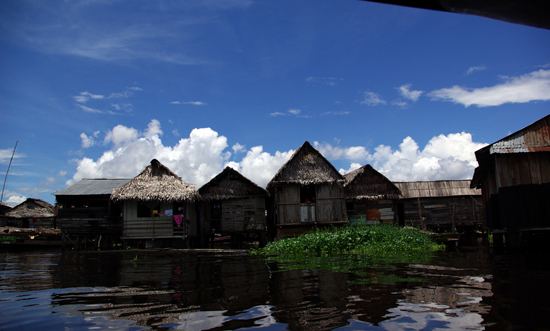 Not quite done, we stopped at the mercado, where Peter wanted to visit the stalls where witches and shamans do their shopping(!)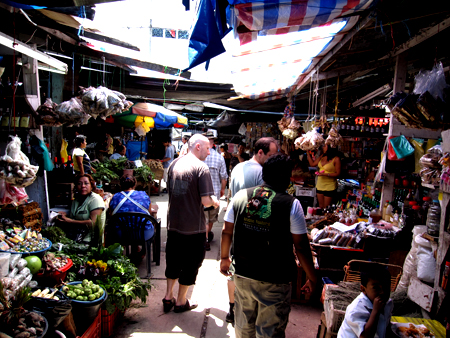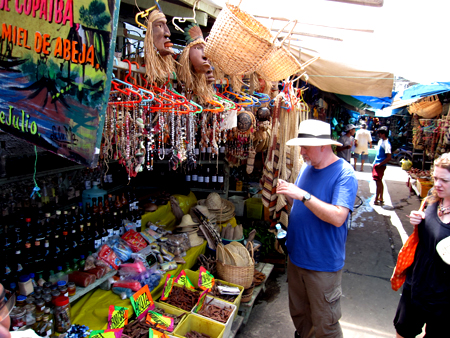 This lady is telling me I need some of the local version of Viagra! Looks suspiciously like Fernet Branca to me.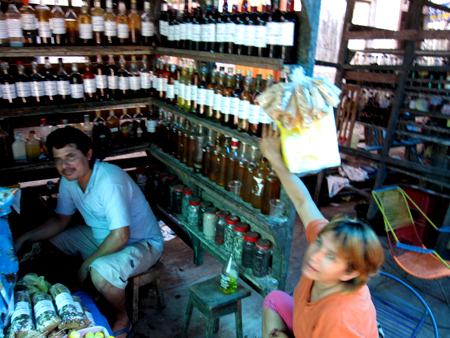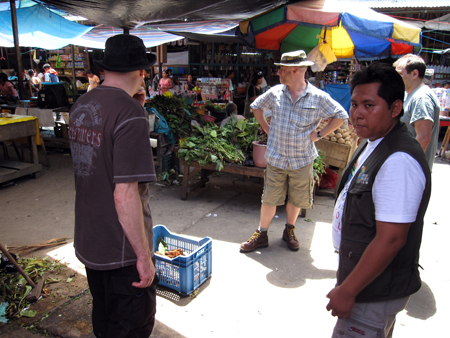 Here's a short video of the market experience. I couldn't resist dropping some music into it - a track from my recent StickMan Cd entitled, appropriately, El Mercado. Fits pretty well, I think.

Those big birds increasingly caught my attention because they look like vultures! I'm told they're called Gallinazos.



And... finally back on the plane, we toast another great PG excursion.