Sept 19, 2012 - Toronto

Today was when we really hit the road. Two shows on consecutive nights is the norm in touring, and we'd been spared that with a day off between Quebec and Montreal.

Flying into Toronto, I couldn't resist what everyone with a new camera does... a shot through the plane window.
Toronto's looking great!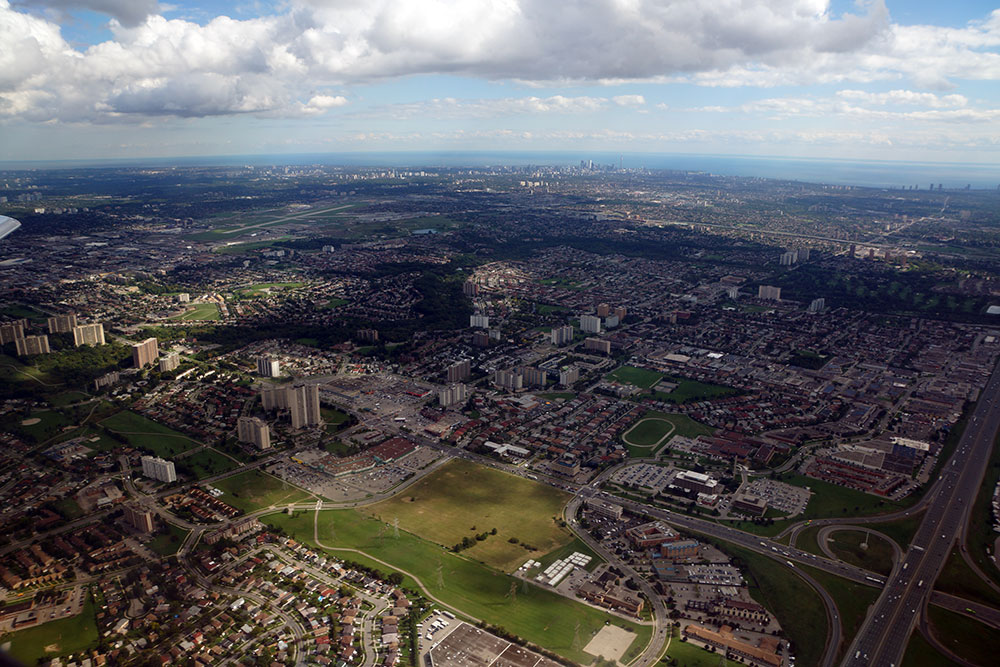 Thanks for indulging me in that!
(And I'll be going wide angle for the whole show.)

At the arena... hockey arenas always have a special energy to them. Especially here in Canada!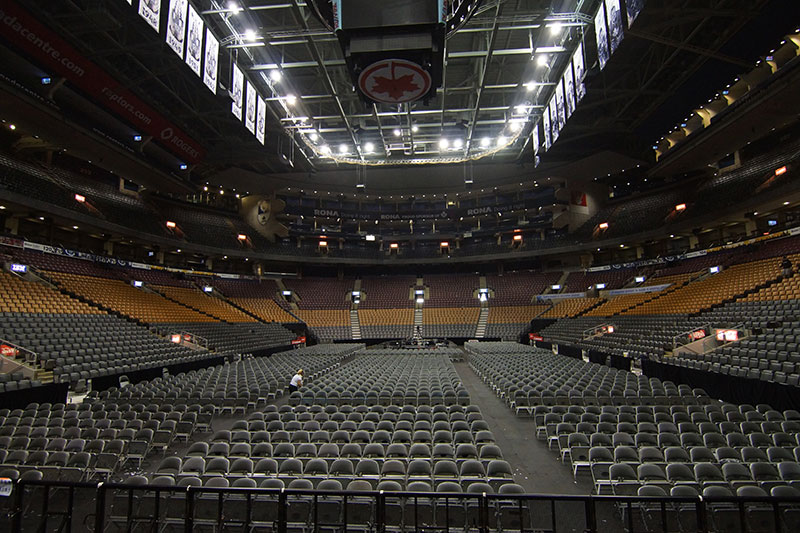 Loved seeing the truck backed up to the loading bay of backstage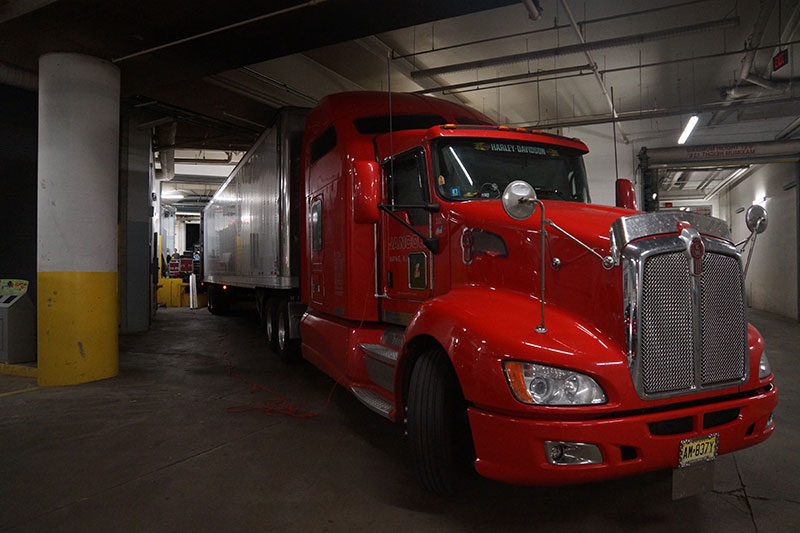 Same arena, at soundcheck, with the invited audience.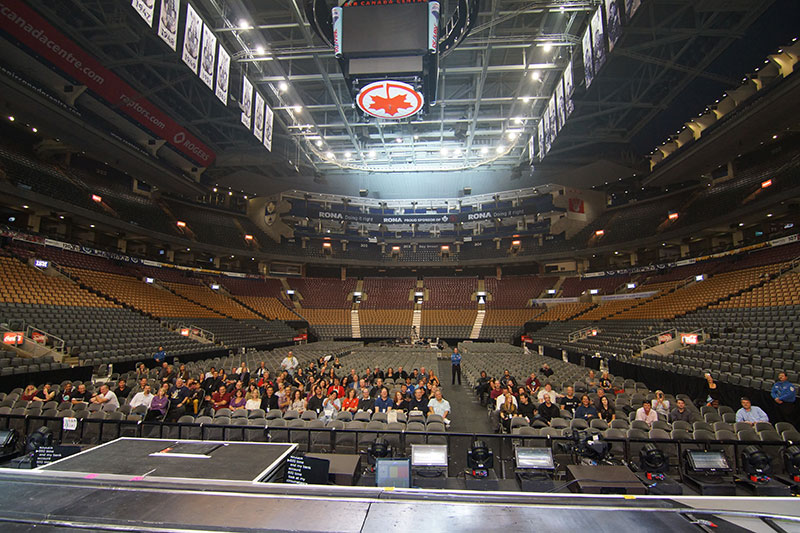 It'll look pretty different later, when full.

The cables have simplified a bit since the first rehearsals.

.... a bit!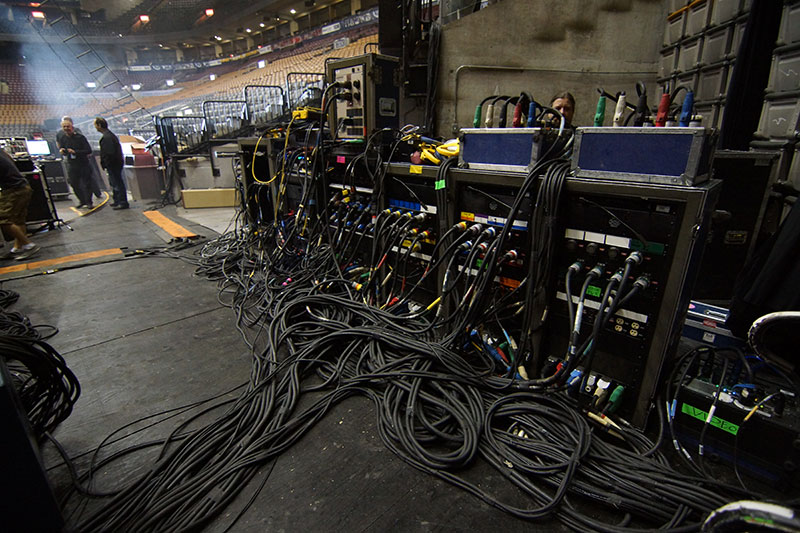 An old friend, David Botrill, who was with us on many tours, here with his daughter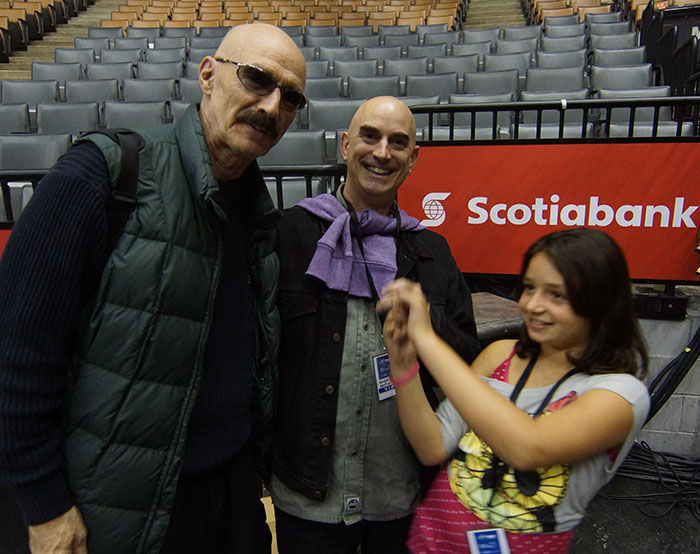 There was the time he put on a fake moustache and came onstage pretending to be... oh well, that's an old story!

Ready to go onstage...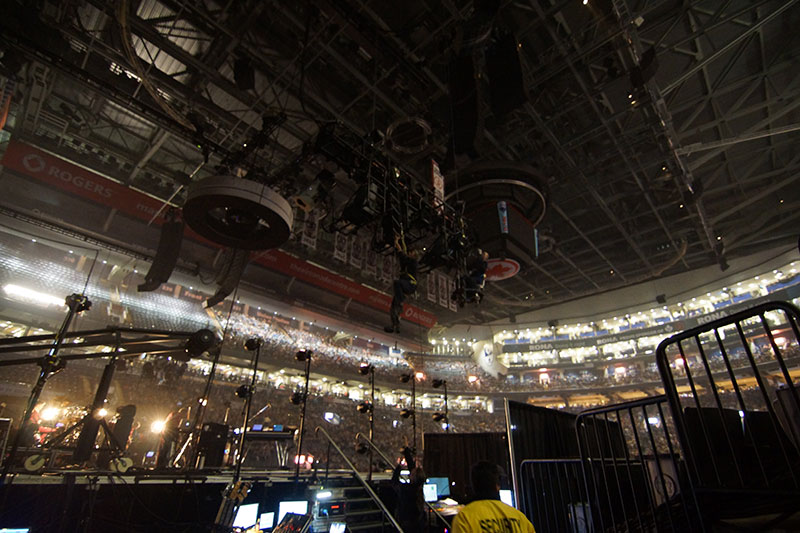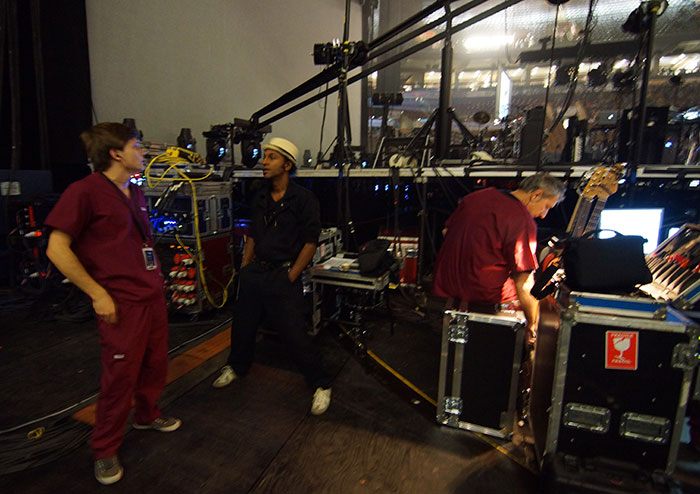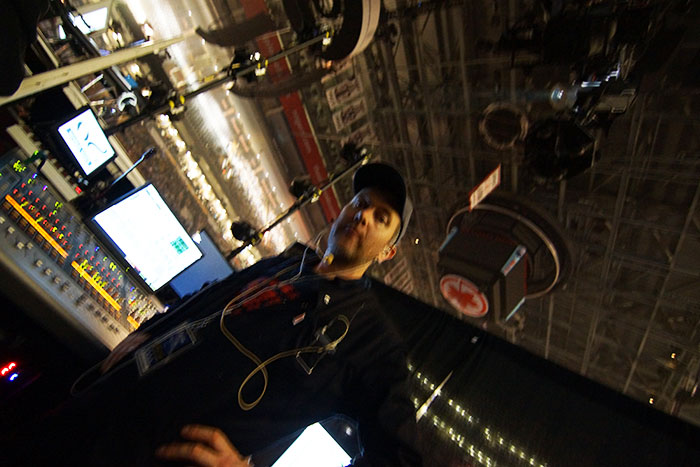 I think Manu is imitiating someone... I'm not sure who.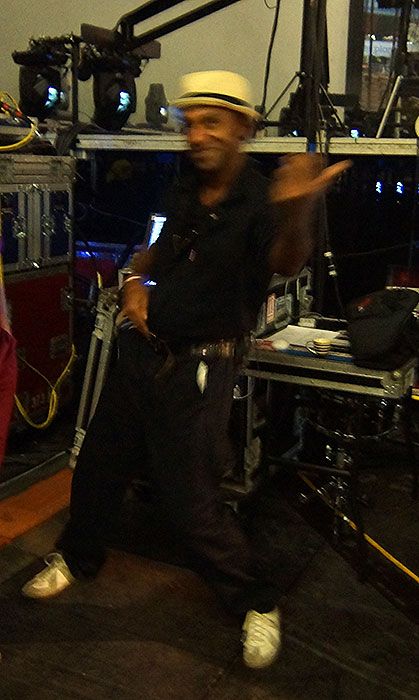 We're off...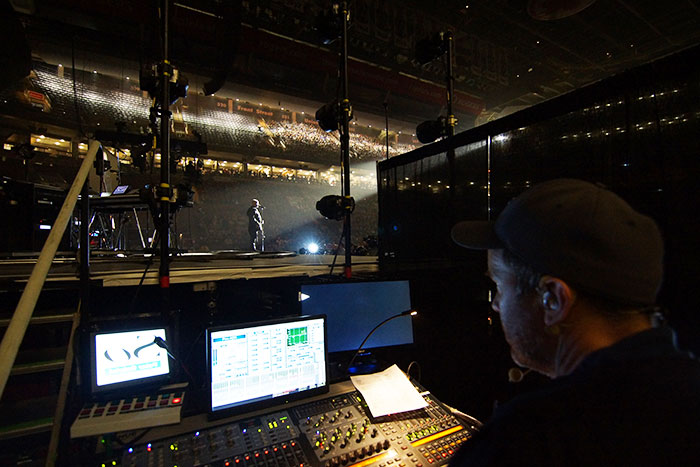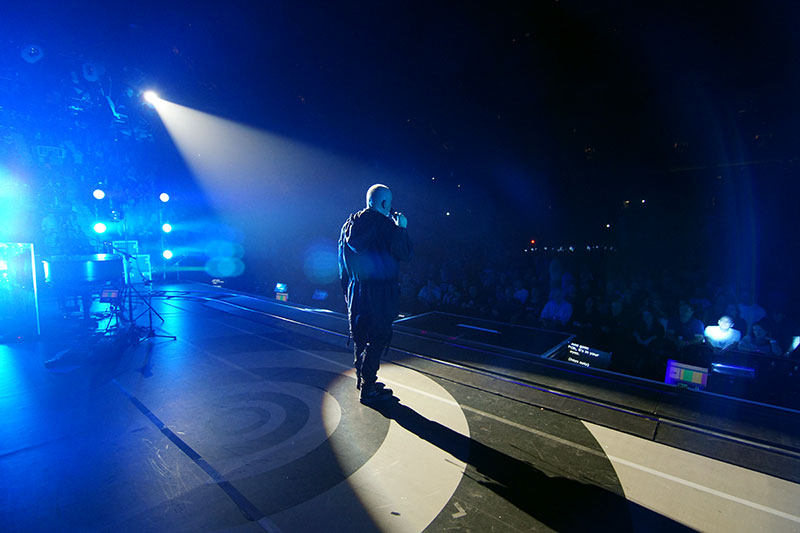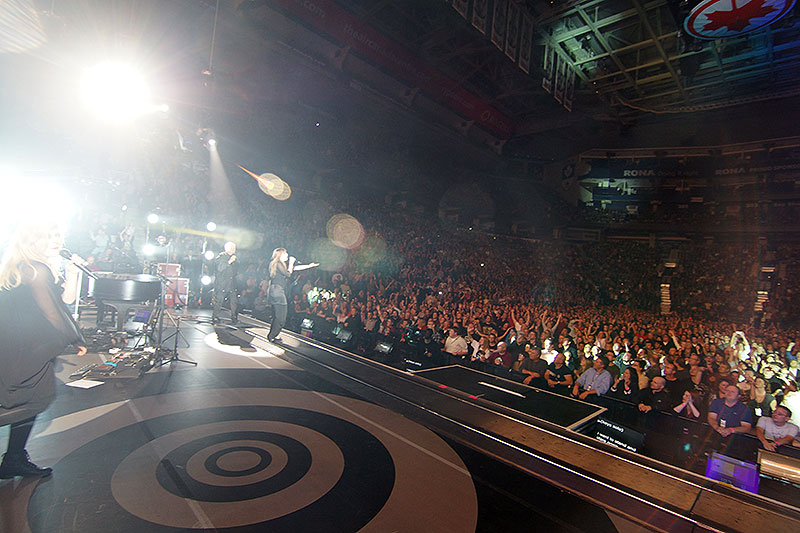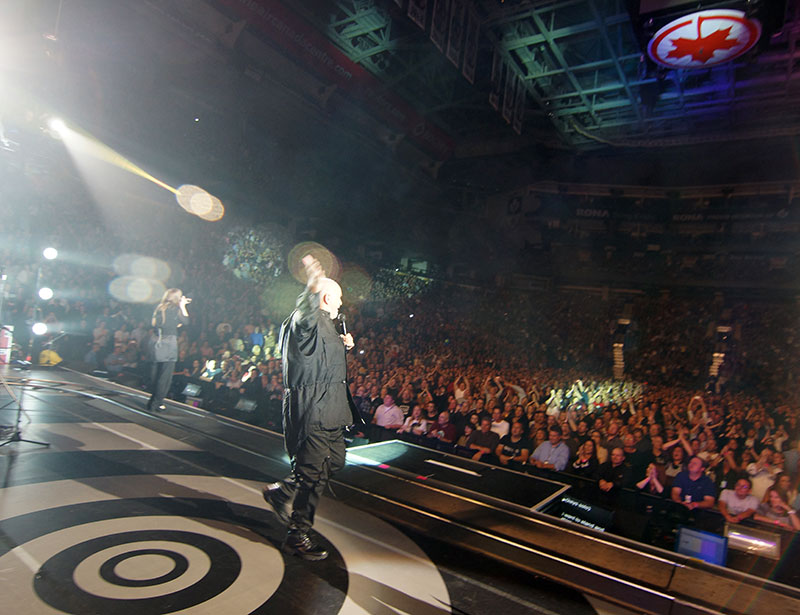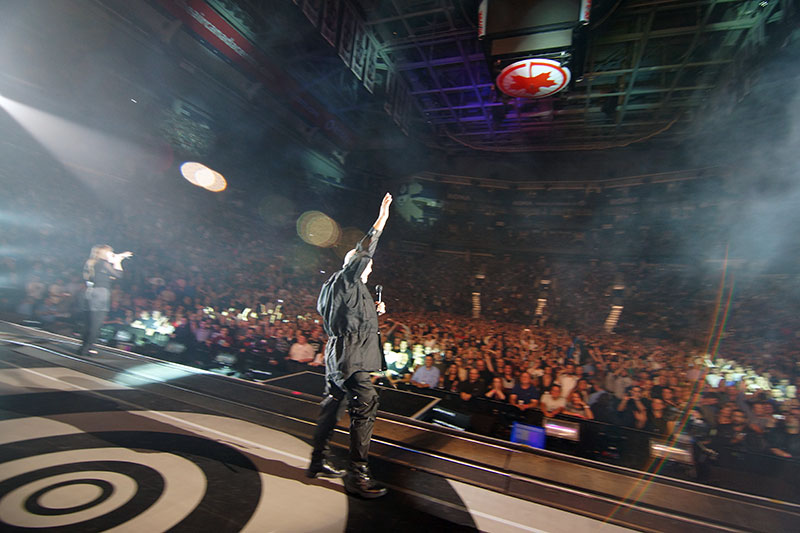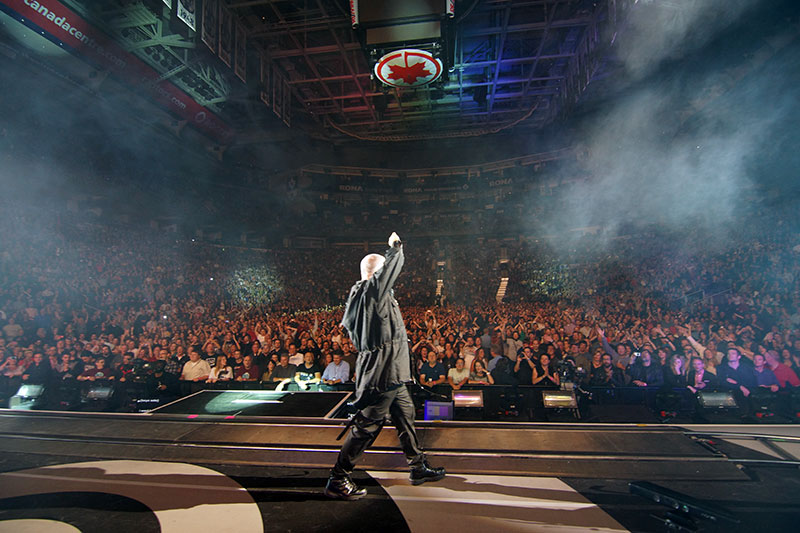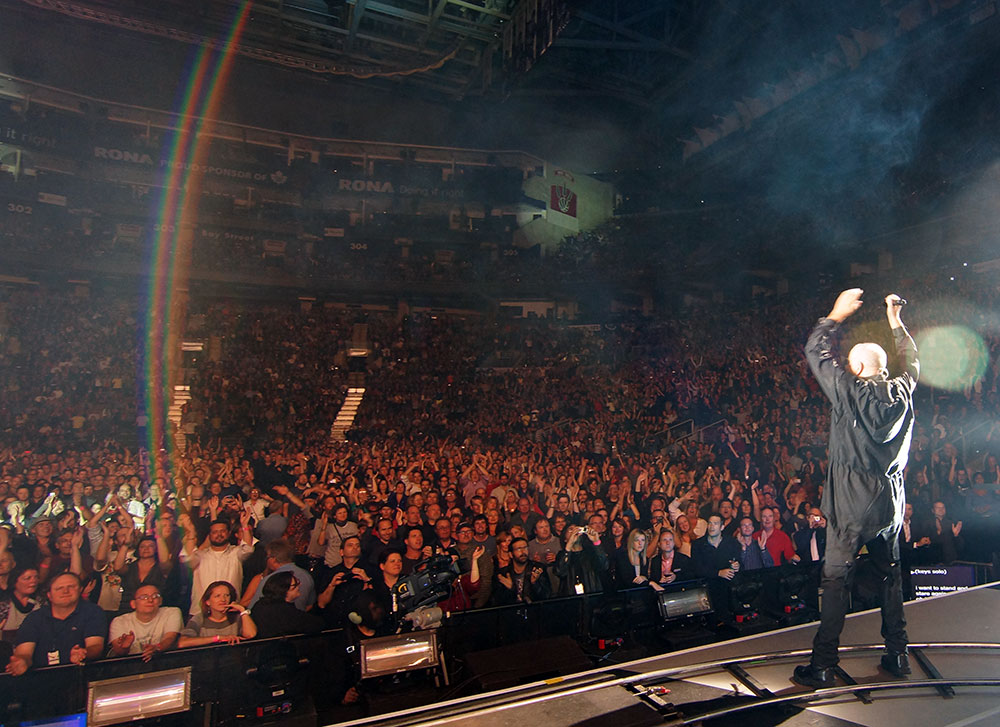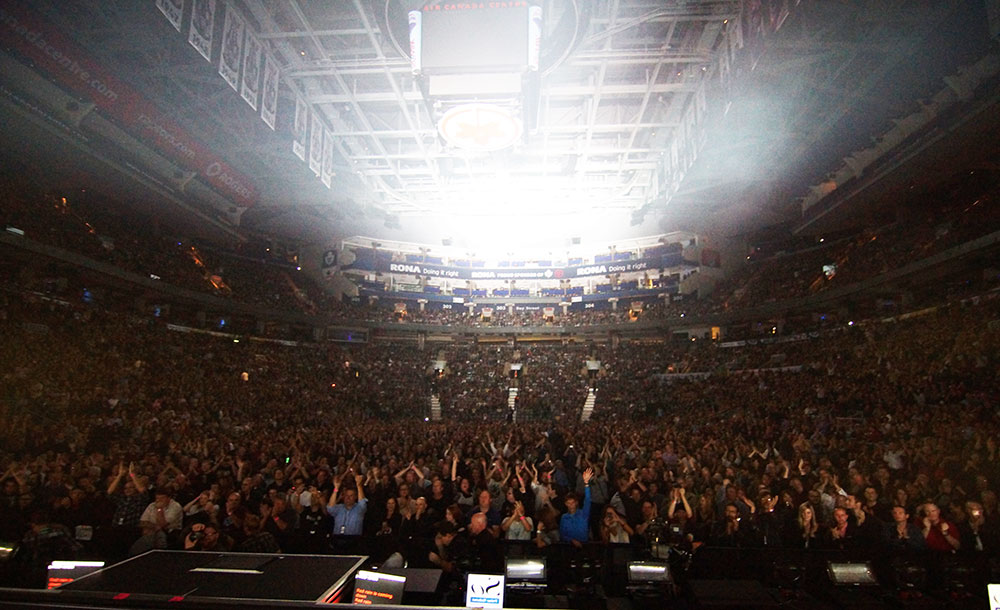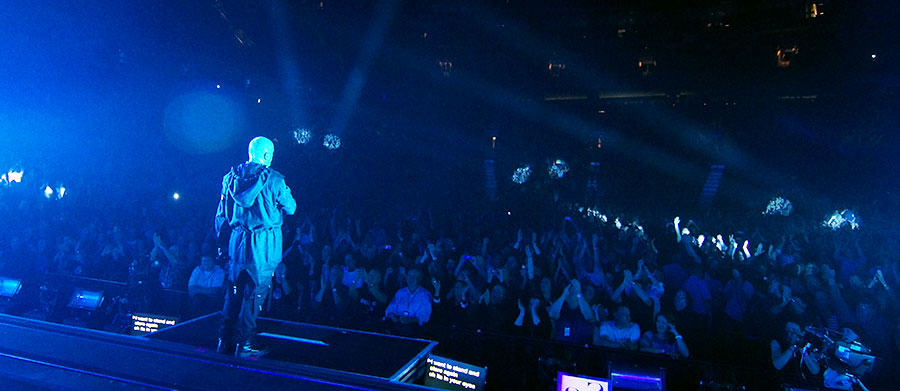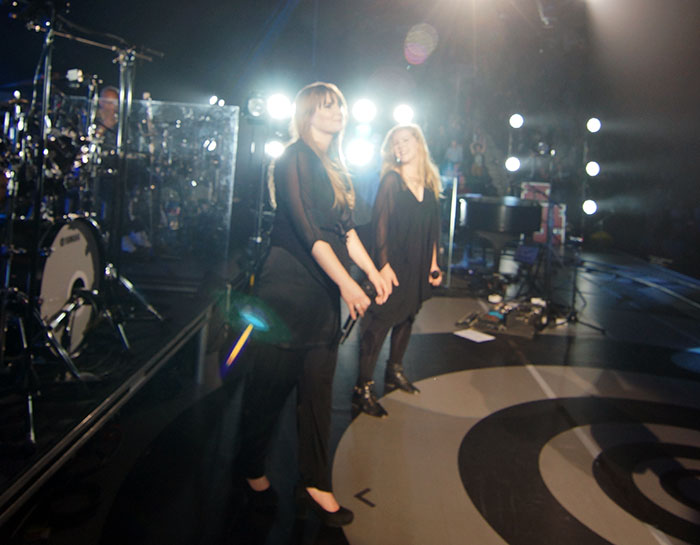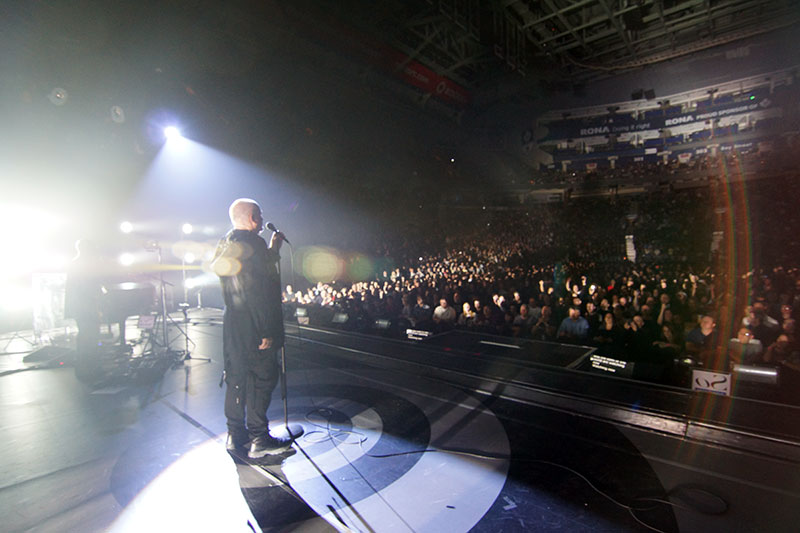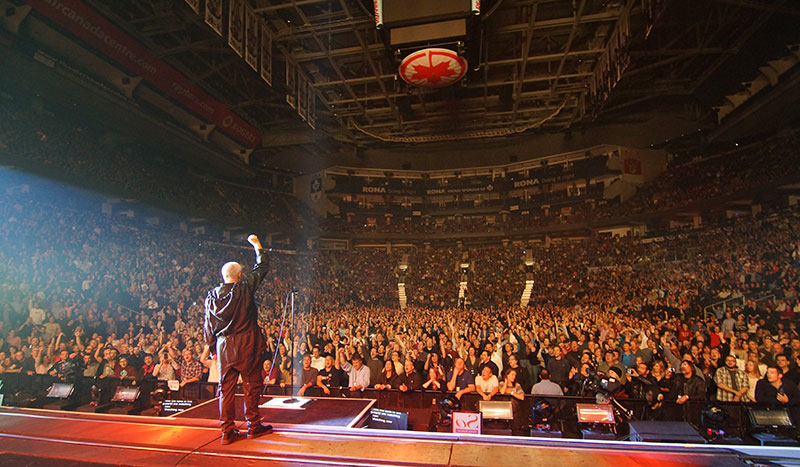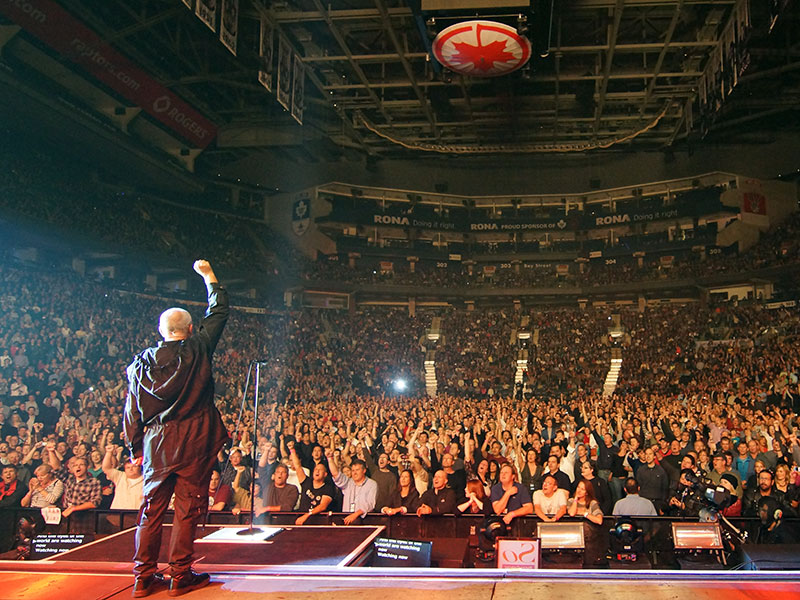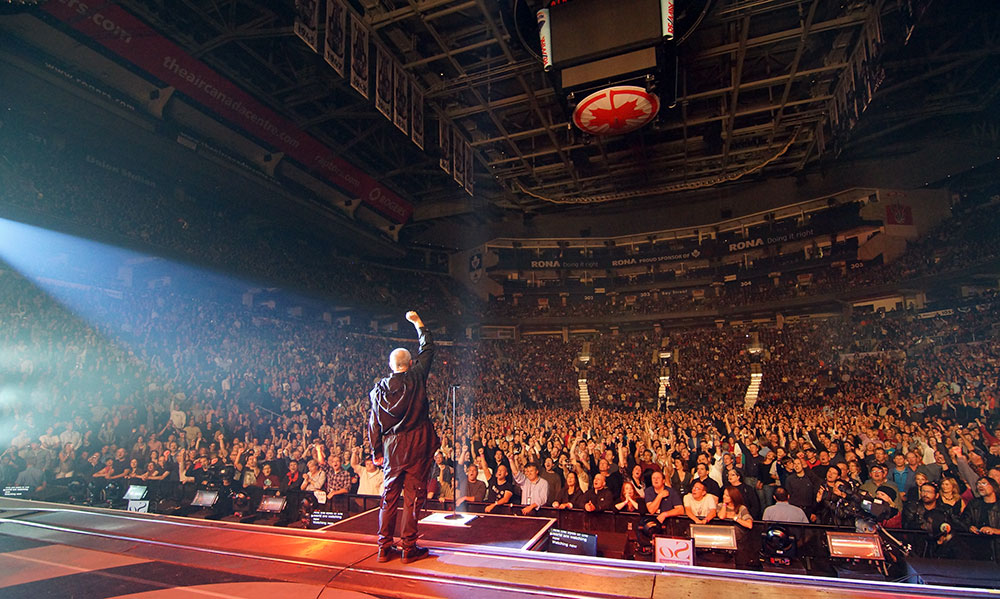 Trying now to catch some of the bows we take...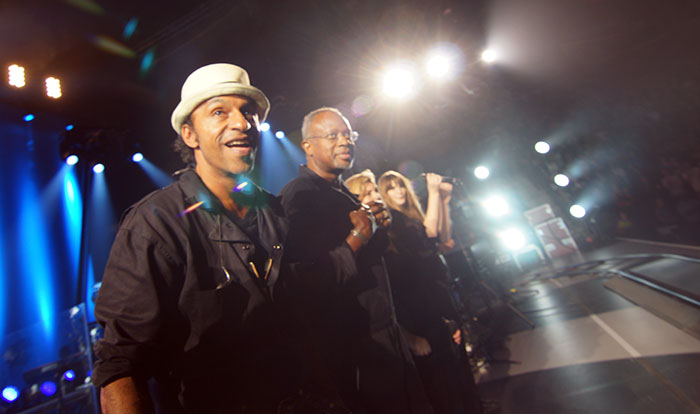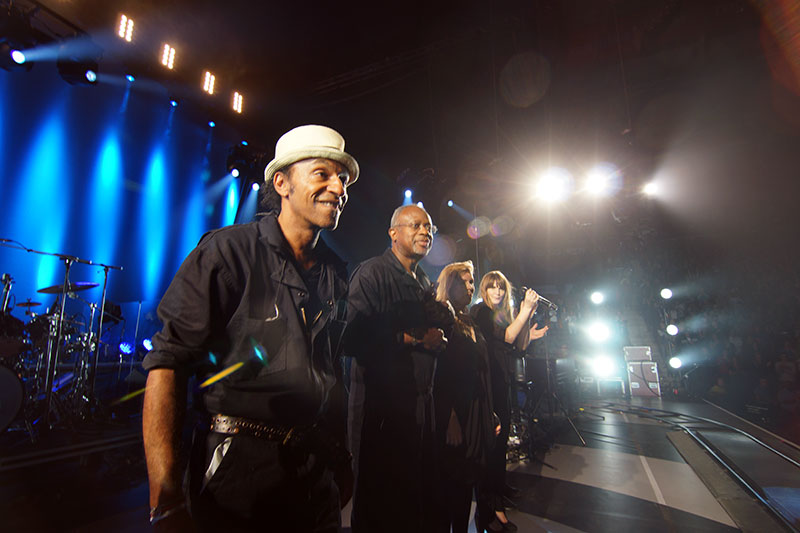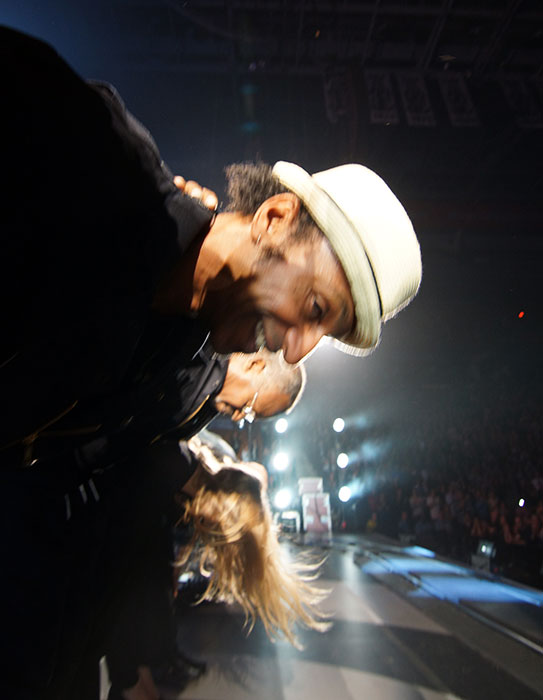 We're off quickly after the show...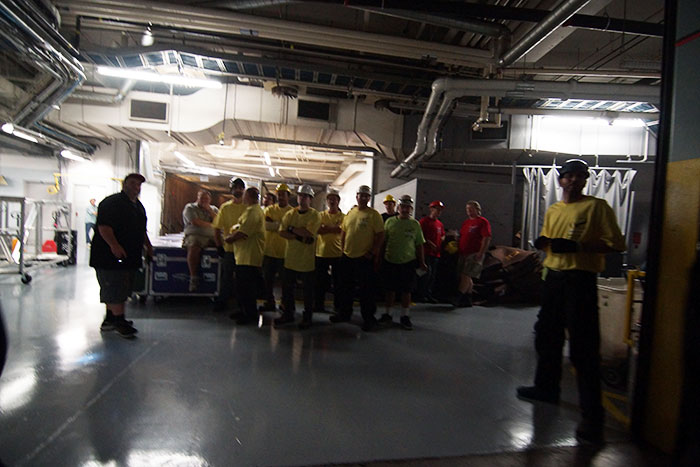 A little travel, and then, on Friday, the first U.S. show of the tour: Philadelphia.

More soon.