Grabbed a photo of a local church in London (above) before we left for Denmark.

The production rehearsals are in Denmark, in a small city called Herning. Typically, the crew got there first, and spent a day setting up the stage and lights.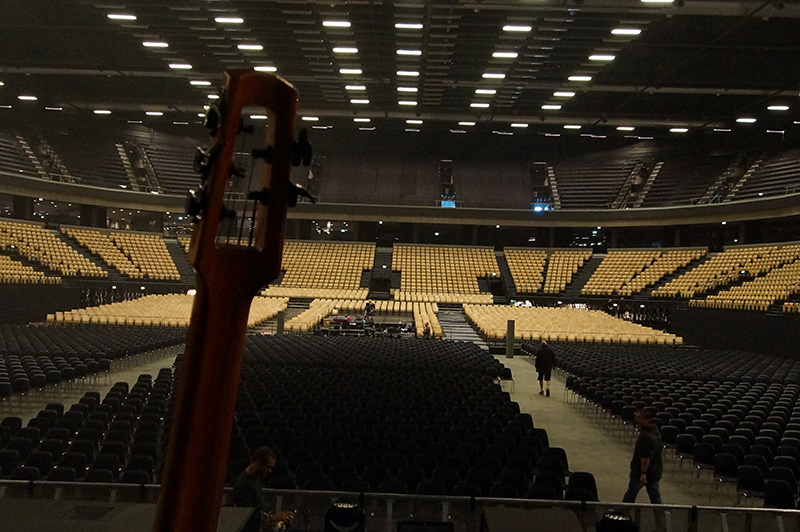 For those who followed the tour diary last year, or saw the show, some of this will look familiar - it does to us too, and that's why we only have a day of production rehearsal, instead of a week or two! (But there WILL be some new music.)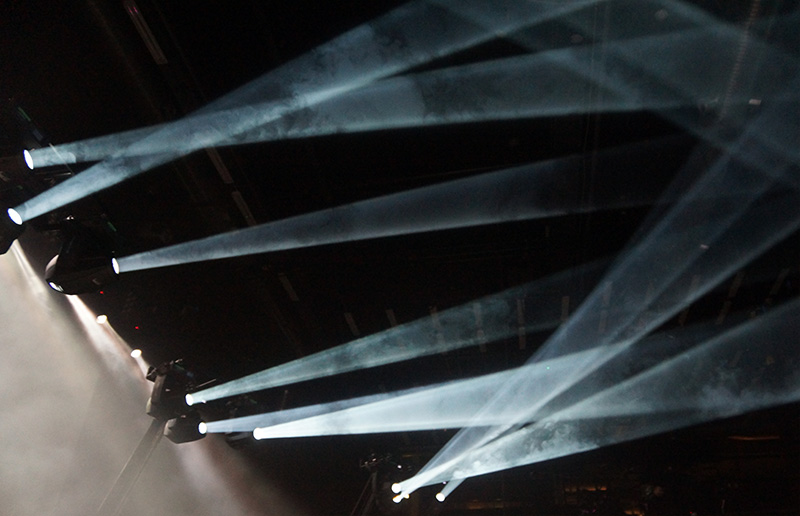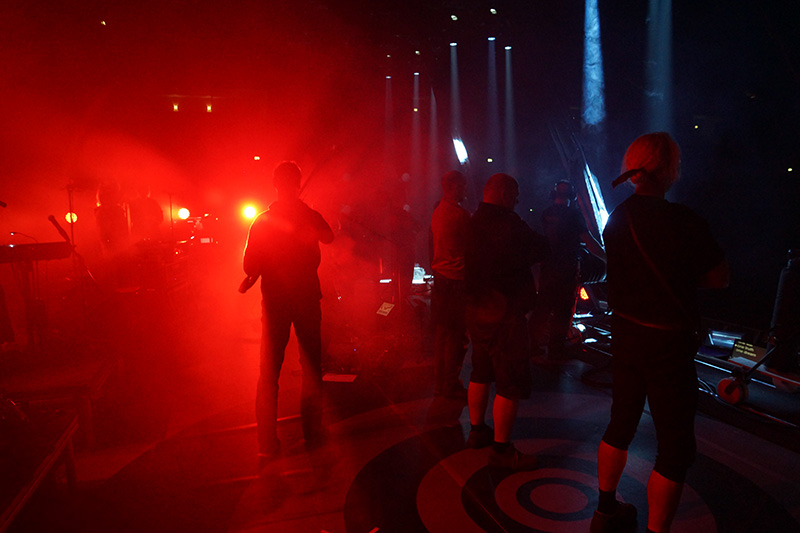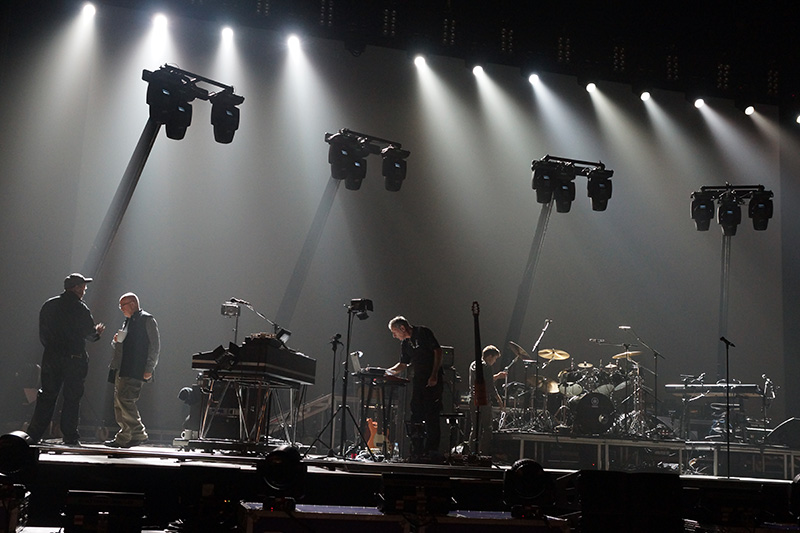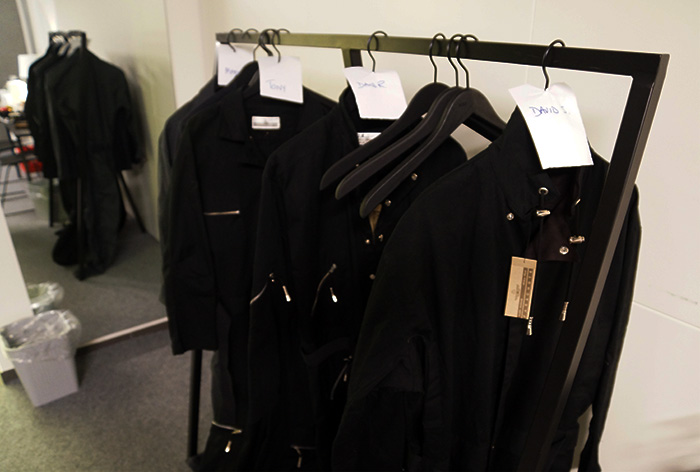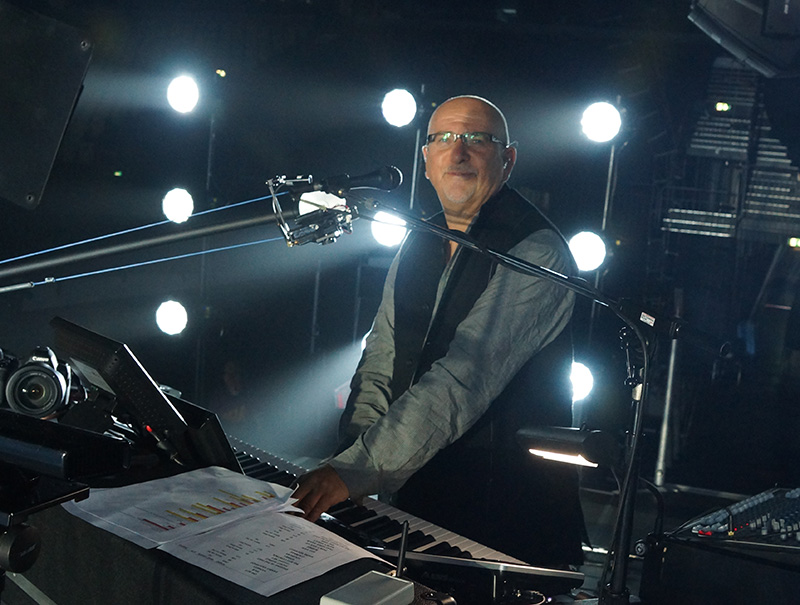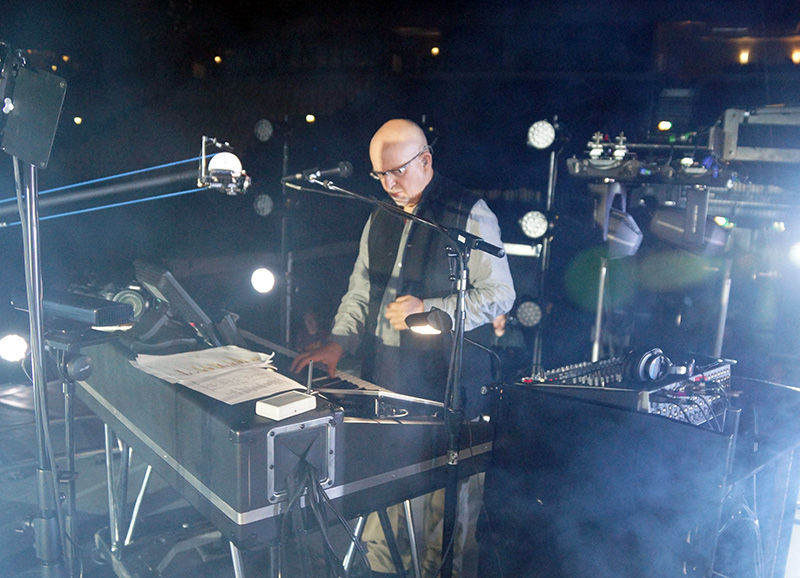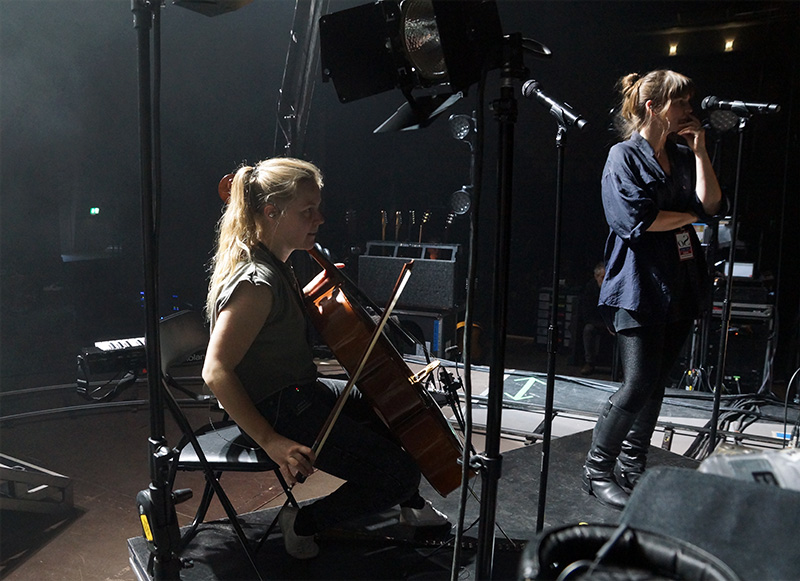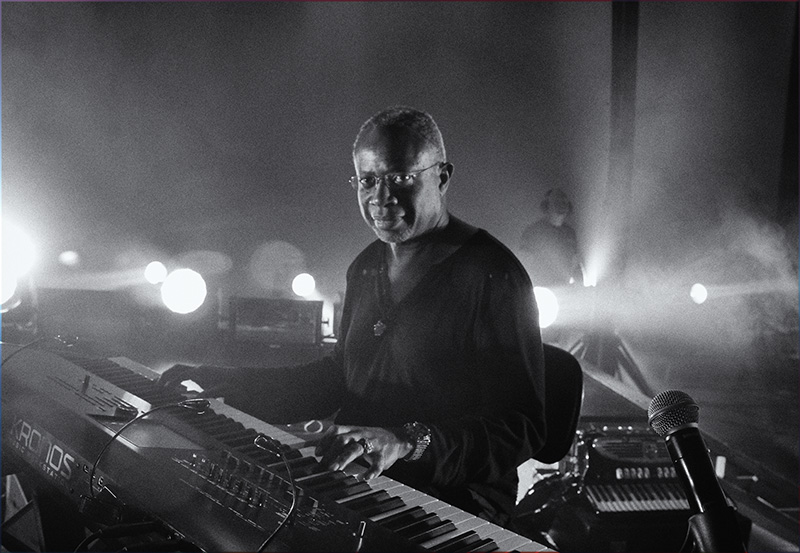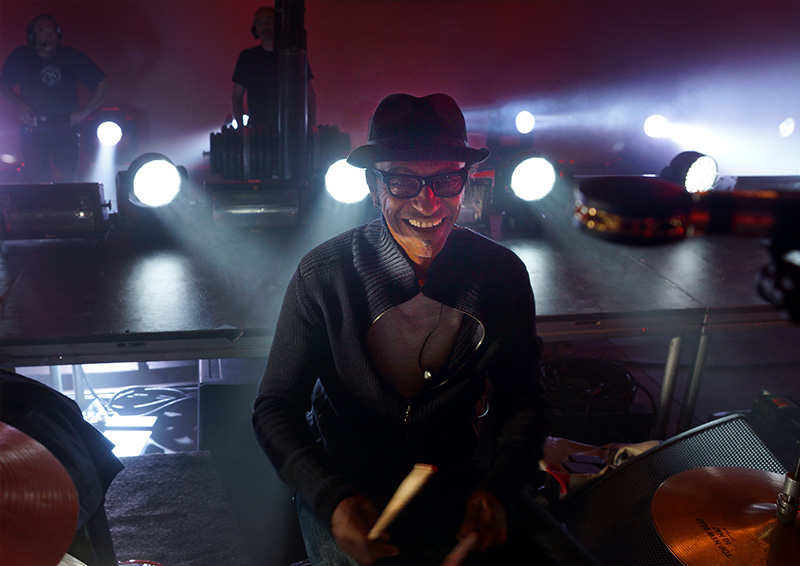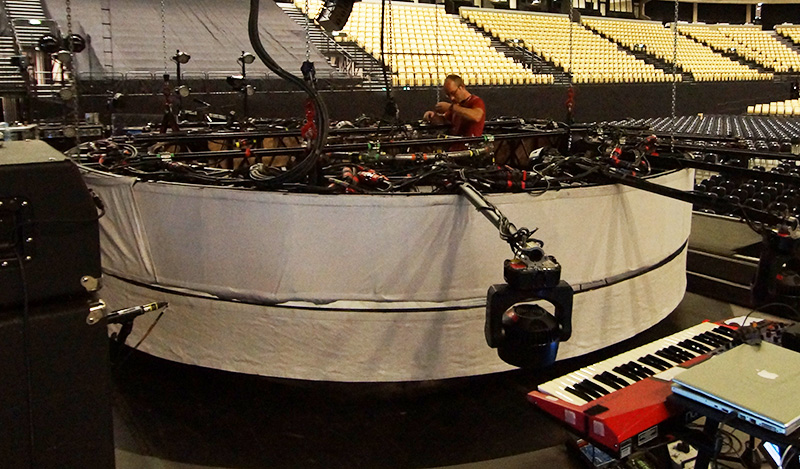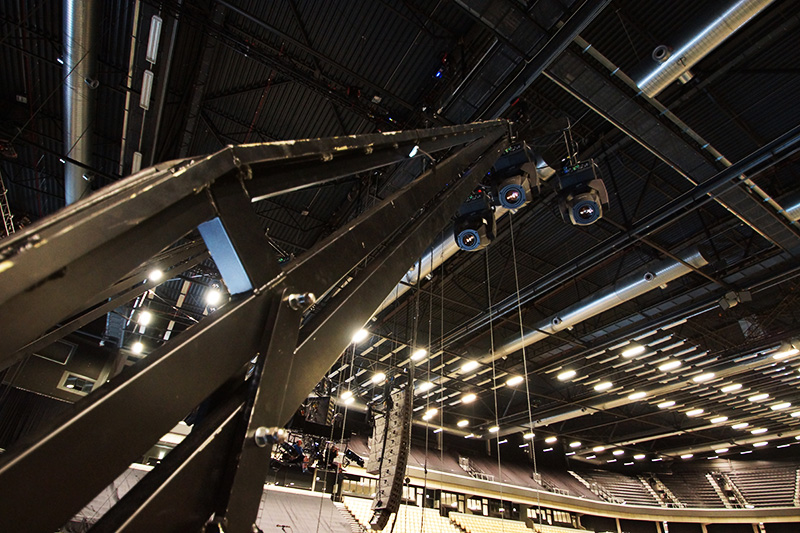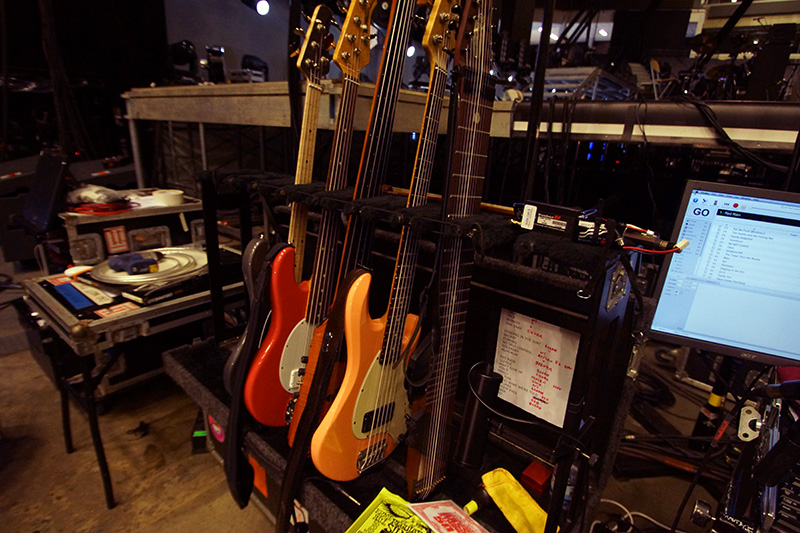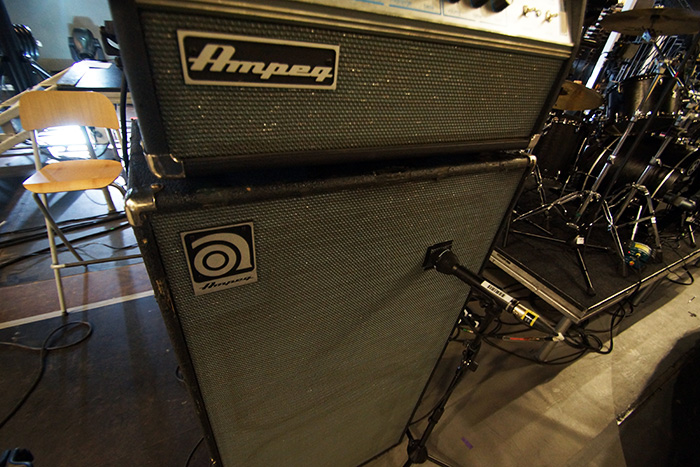 Some good stuff in my pedal board...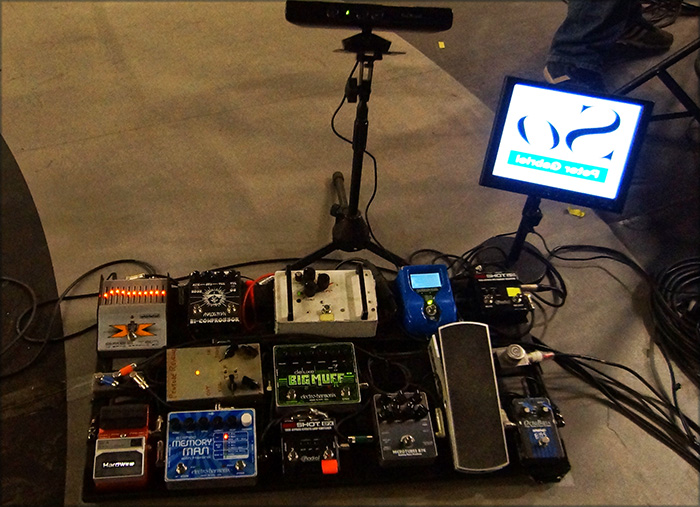 Back to having a radio cam attached to my bass...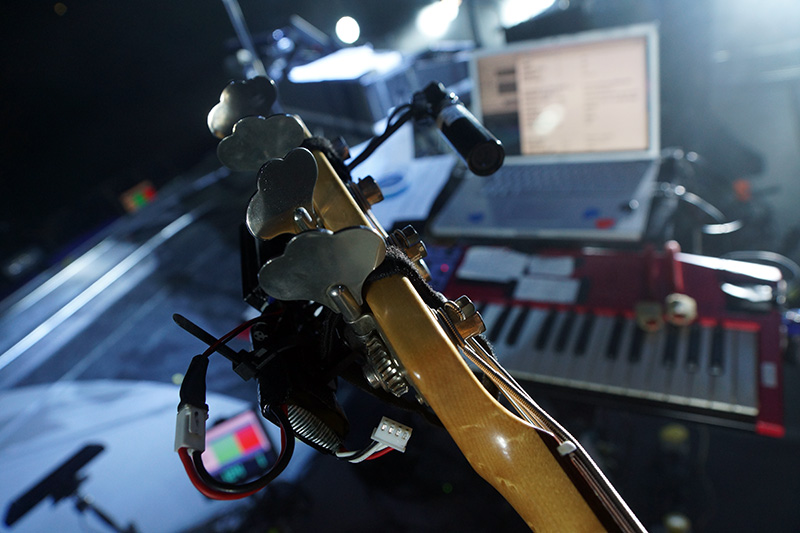 I needed a little bit of light on my kbd for when stage gets dark... Michele quickly made me a lamp, out of a soda bottle! (with cap still on)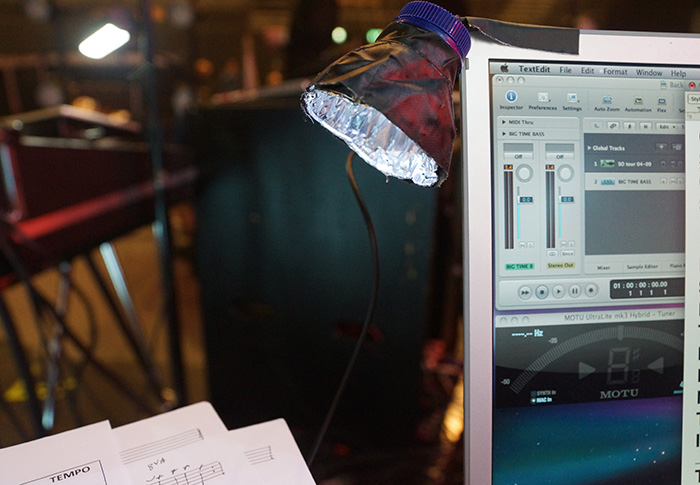 Some other new features for us too...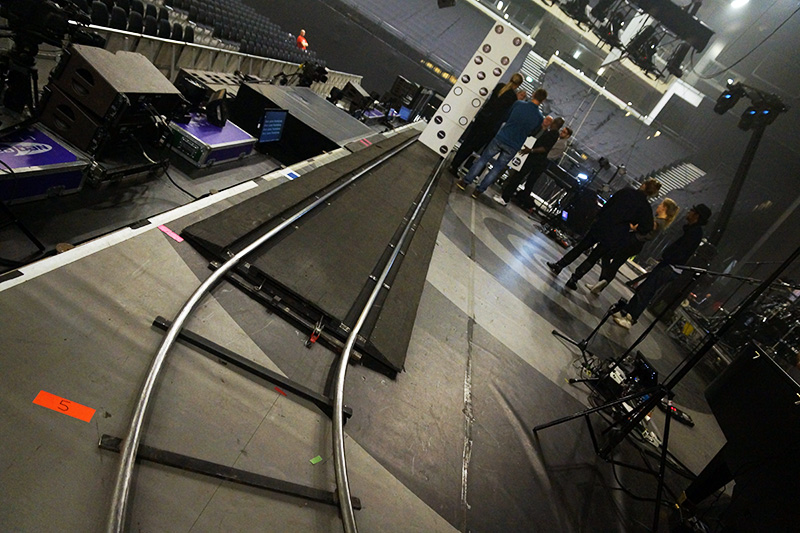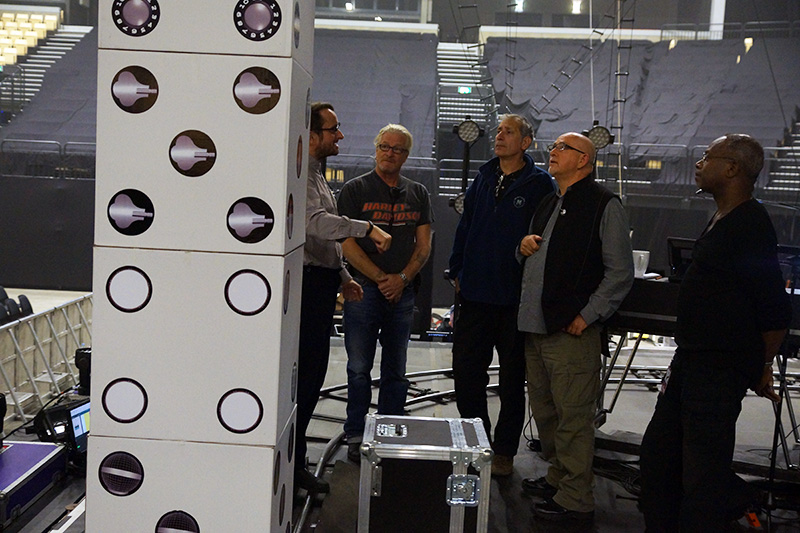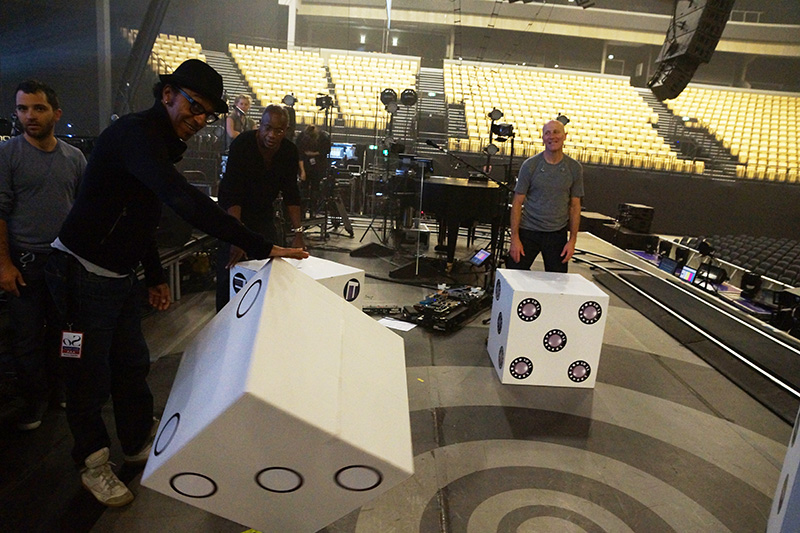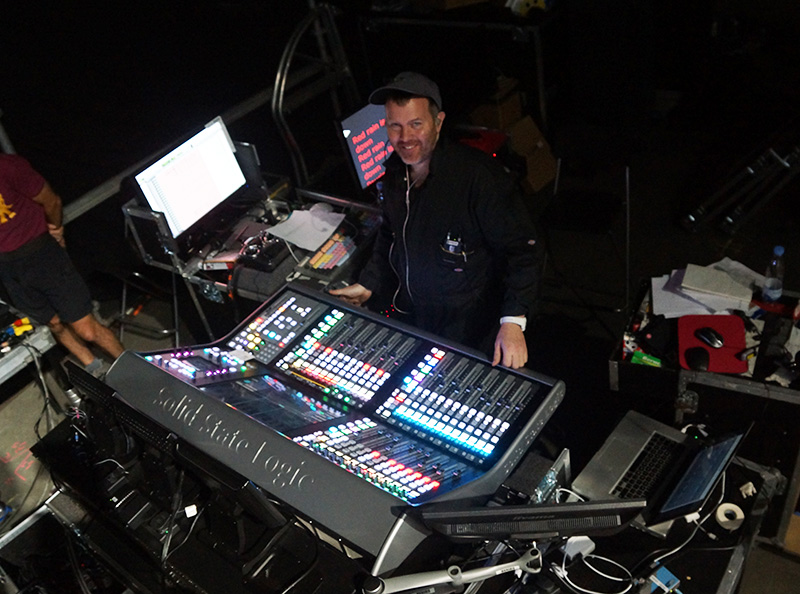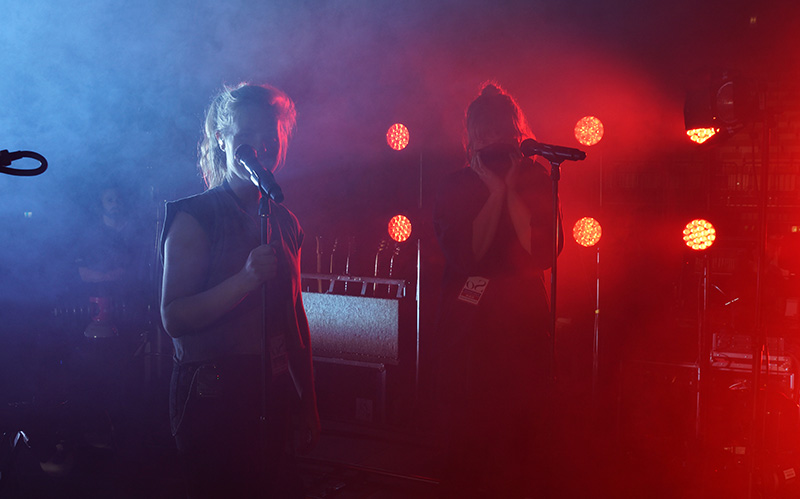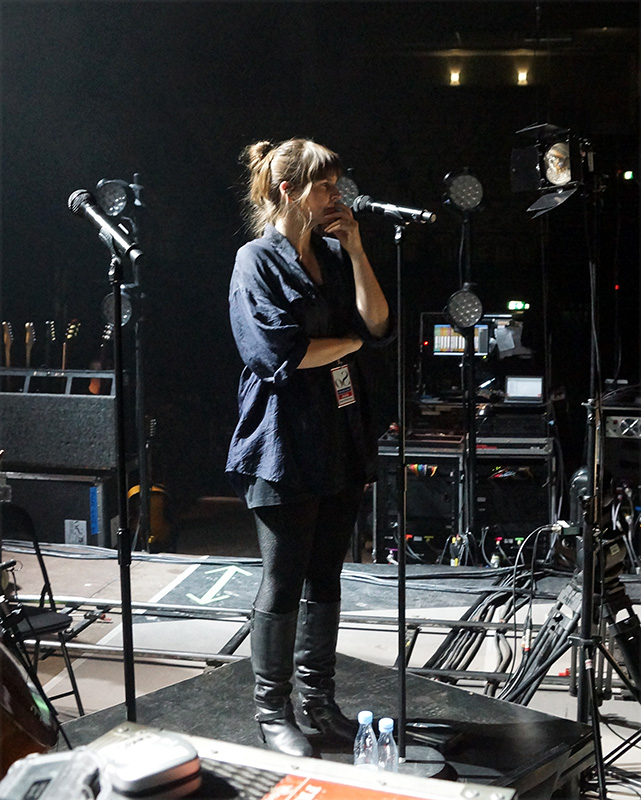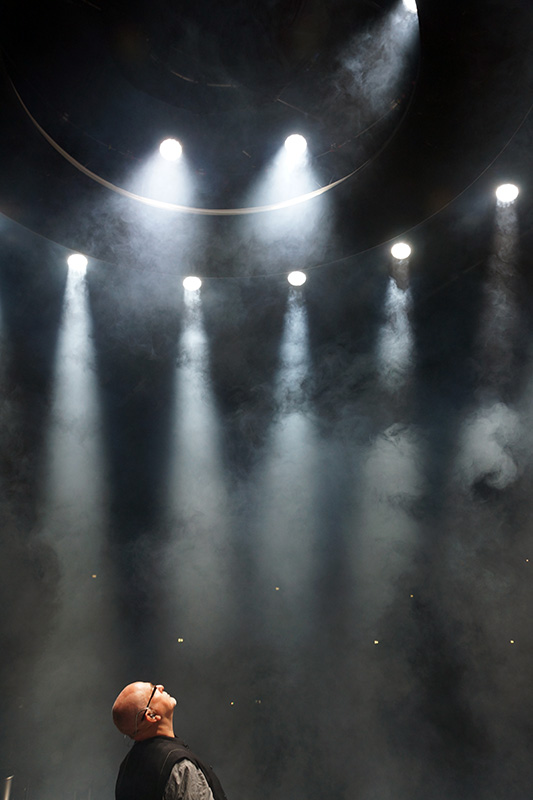 I'll have another page of pictures up soon, from the first show, here in Herning, Denmark