TONY LEVIN'S WEB DIARY

the PETER GABRIEL
BACK TO FRONT TOUR
November, 2014
page 8 - Cardiff, Wales

Cardiff, Wales. It's good be back here.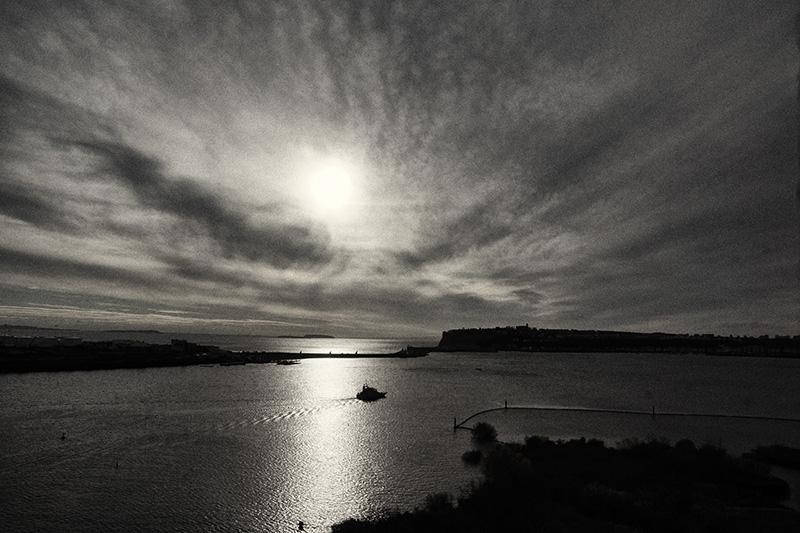 As most everyone knows, reading the Welsh signs is quite a puzzle.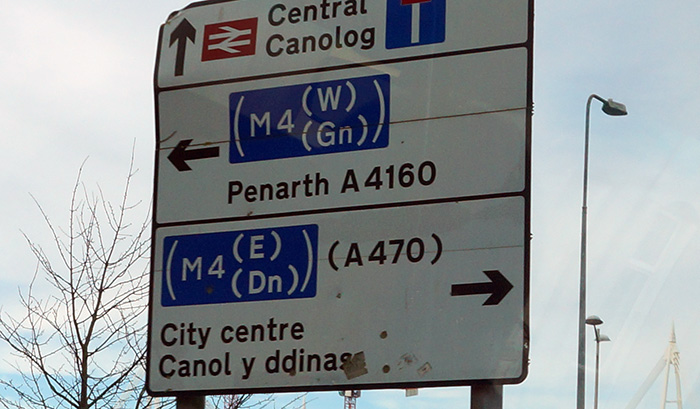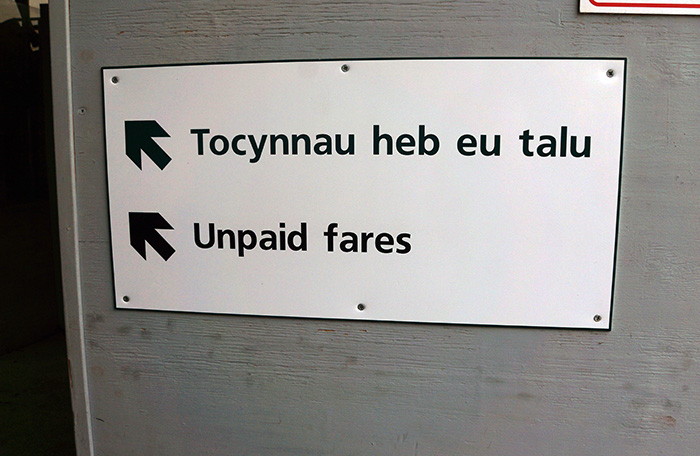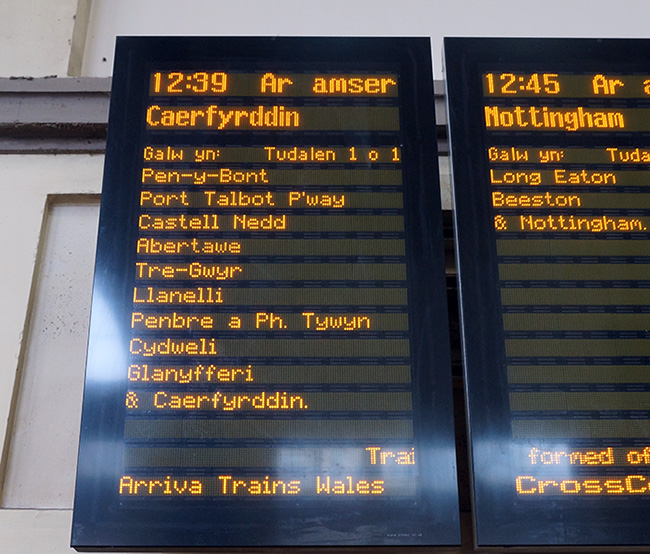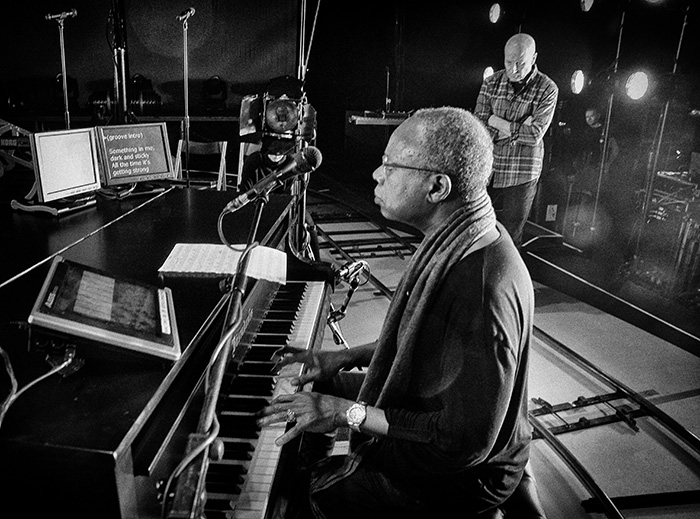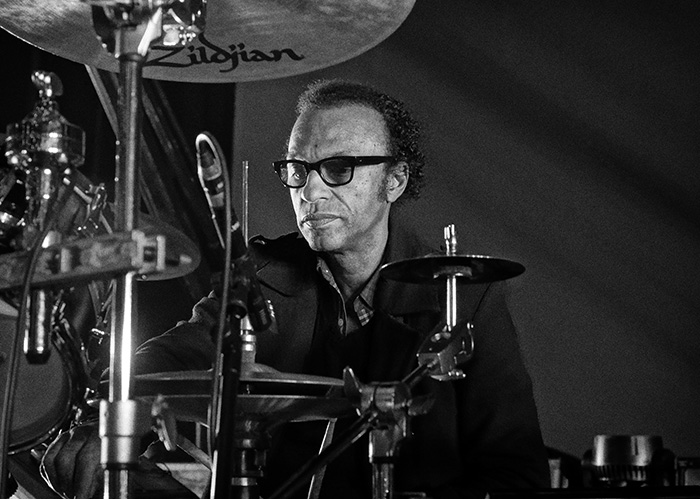 A surprise, for this late in the tour; Peter wants to do a new piece in the show. Well, not 'new', but Darkness from back in the Growing Up tour.

This calls for a mic with camera, and quite a different staging and lighting plan than we've been doing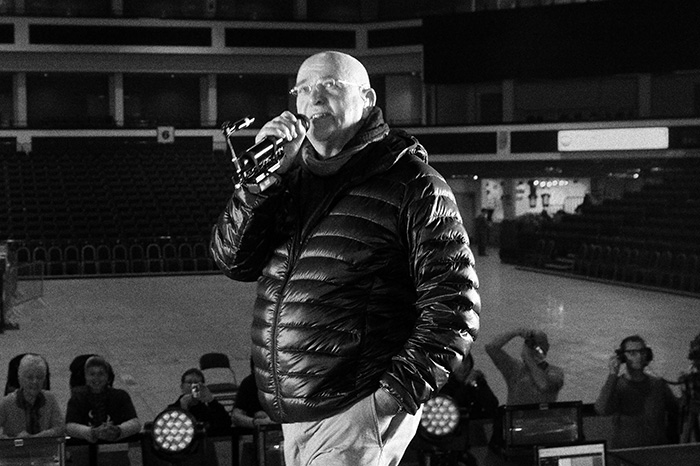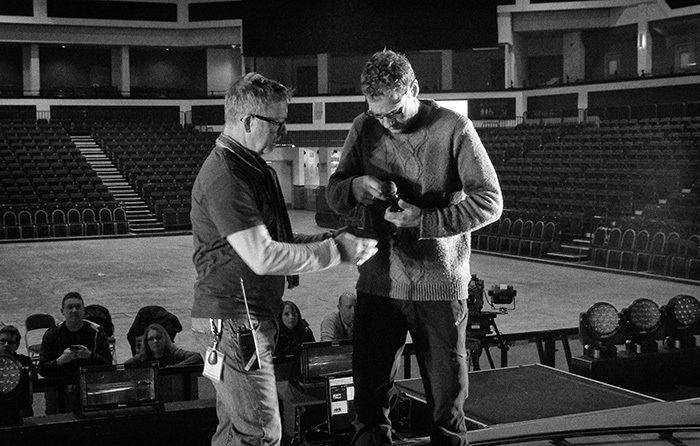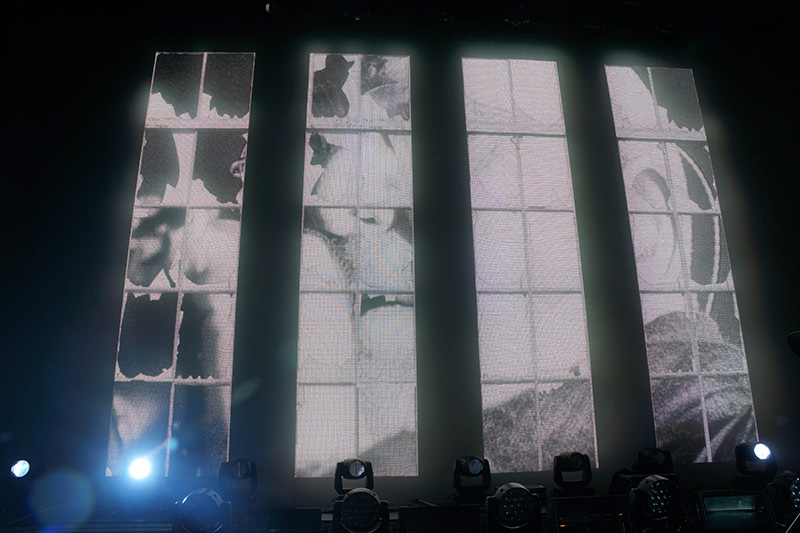 and makes for an interesting sound check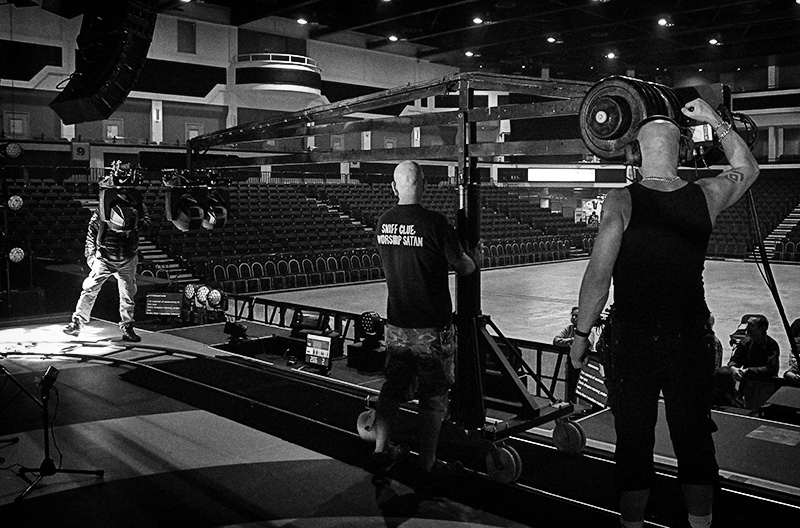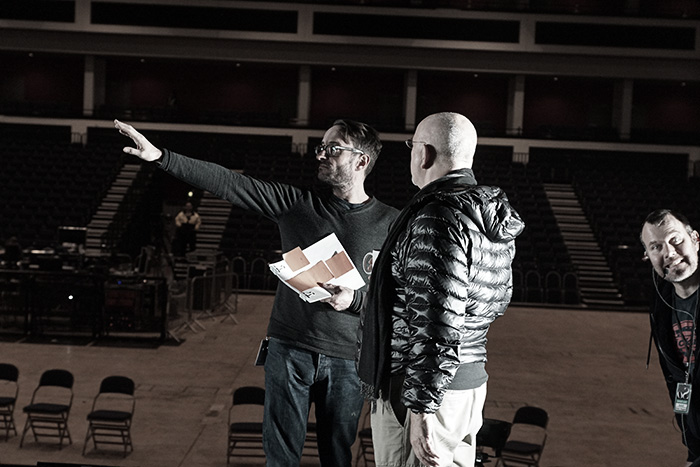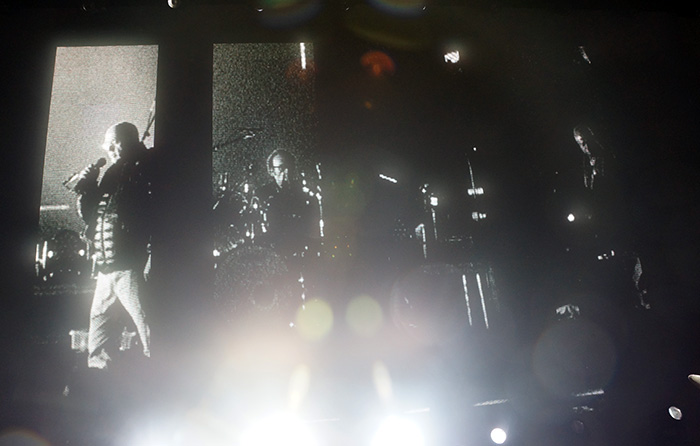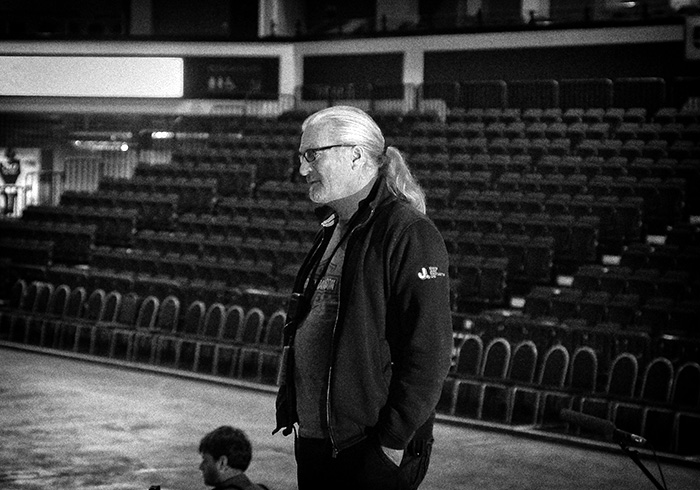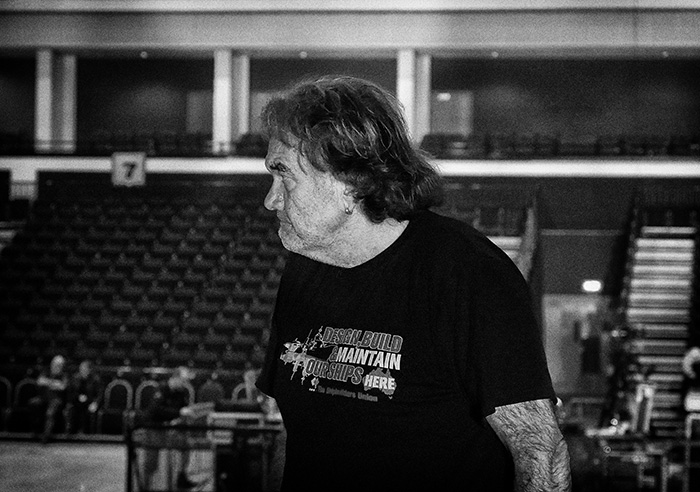 Backstage, a nice welcome to Wales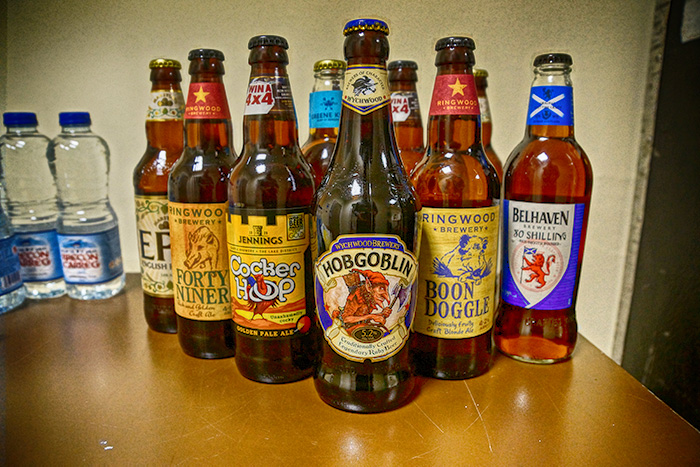 For the first time on this tour, I got changed into stage clothes early enough to catch some of the opening act... our singers Jennie Abrahamson and Linnea Olsen, who put on a great show every night.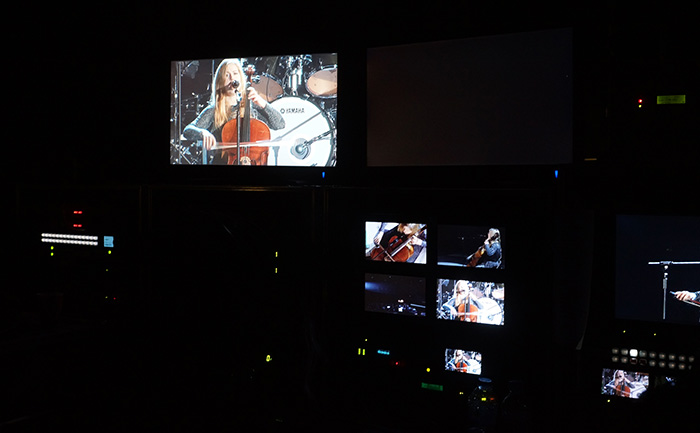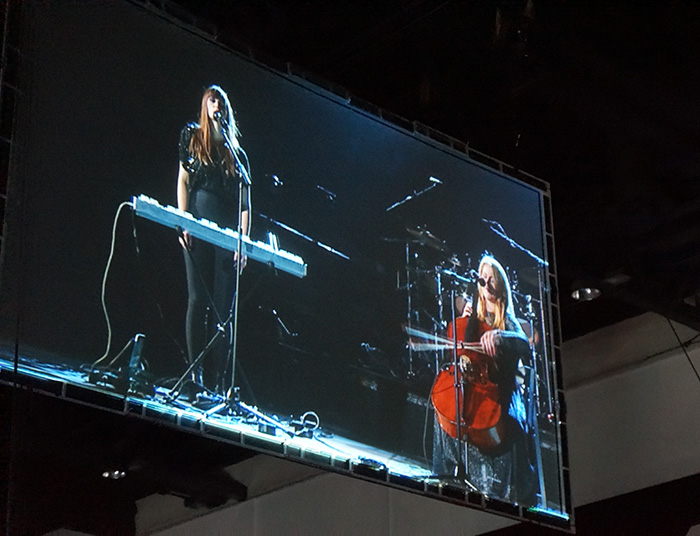 and, some preparations for Peter's show I don't usually get to see...