**Peter Gabriel Band Photos**

by Jim Stokes
After a show in Santa Cruz, Jim Stokes gave me some of his great photos from Peter Gabriel shows back in 1978 through 1983, and permission to share them here on the web.

So, with much thanks to him, here are some shots that will be of interest to Gabriel fans.

This shot, and the one above are from way back - 1977, and Peter's first solo tour. He's wearing a track suit, and not only am I playing tuba with him, but I believe I've got a little hair on my head!




From the 1978 tour - Sid McGinnis had joined the band on guitar - you may recognize him also from his being in the band on David Letterman's tv show. By '78, gone is my hair, and we seem to be in a pretty aggressive mode!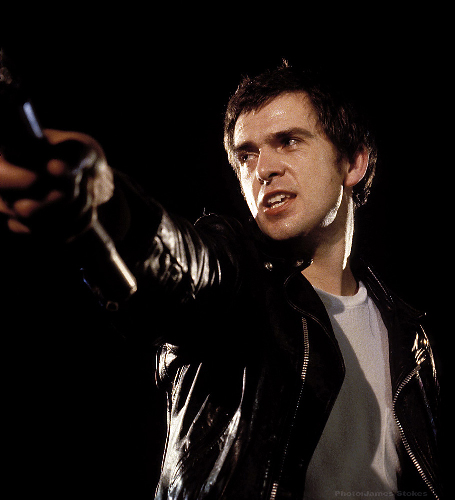 So is Peter! Great shot, isn't it!


And, on this tour Peter played drums on part of one song...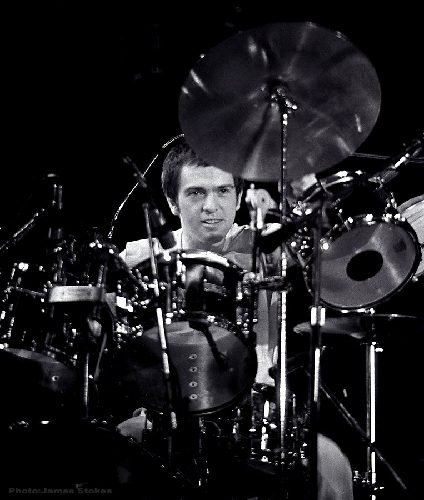 while Jerry Marotta (with a beard) played my bass for a bit!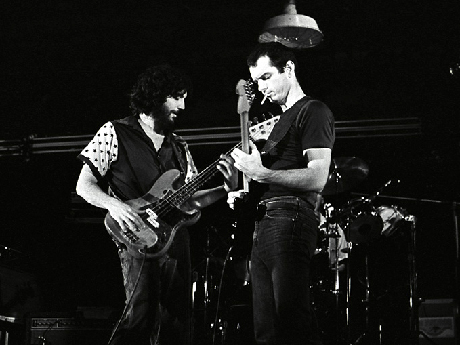 And I was having fun with the Stick.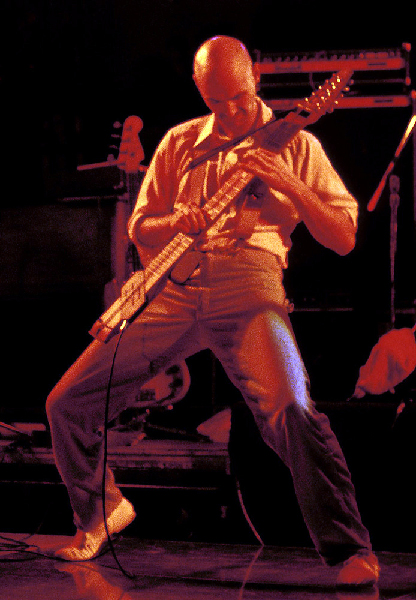 Moving on to a tour in 1980, at least we had organized outfits!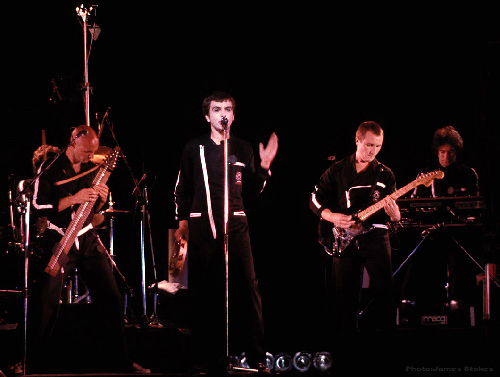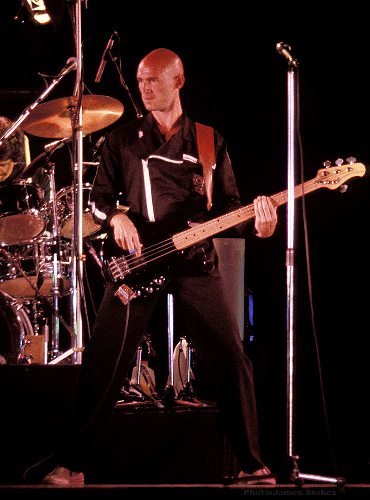 Wow, is that a Dan Armstrong orange box plugged into my bass? These shots show some ancient history! (I think I still have that box in the basement or somewhere!) And what a tan - probably there had been an outdoor festival gig where we soundchecked out in the sun.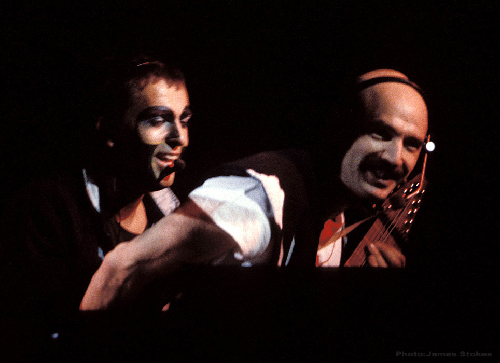 1982 now - and we're still having fun.


And I've been given some other jobs in the tour...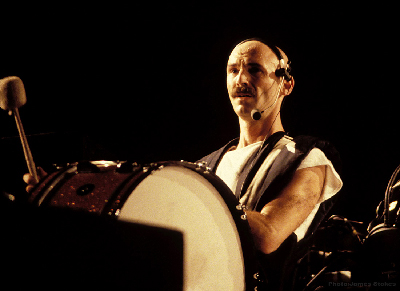 I'll finish the gallery with this one, from 1983.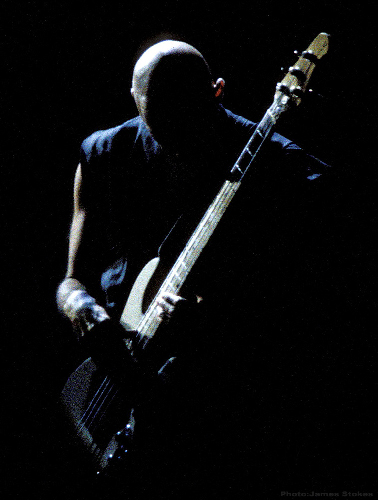 I hope you've enjoyed this small trip down memory lane. I'm very grateful to Jim for sharing his shots - they're really great quality and it was very kind of him to share them.