ON TOUR

Los Angeles / Dec. 11

The peak of the tour, so far, was tonight's show in L.A. Though the earlier concerts were great, the show has really come together in pacing, in the production moves, and the band is more and more comfortable with the material. Add in Peter's voice recovering from the cold he's had, and the Staples Center show was quite an event!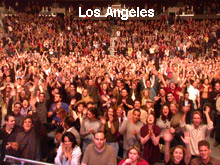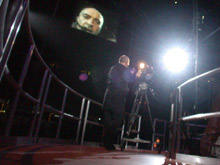 On the last tour page I listed some "memorable moments" of the tour. A couple more have come in the last few days. In San Diego, after sitting on the circling stage during Mercy Street, I ran back to my spot on stage for the next piece, and found Richard standing there in the dark, staring at my pedals. I realized he'd forgotten that we'd added a new rotation to the outer stage and his pedals were now somewhere else. I stood behind him laughing as he tried to find his flutes, digital bagpipe, and guitar pedals among what is a completely different, bass-oriented, set of pedals.
Then, here in L.A, during Growing Up Peter parked his giant plastic ball next to Rachel, as she played her keyboard. The static charge from the ball (which I'm familiar with - it causes shocks when you're close to it and touch a ground) caused her hair to fan out like a peacock's feathers! I couldn't resist grabbing my camera for a shot, but didn't get it in time.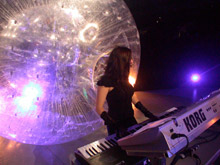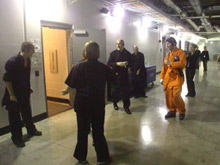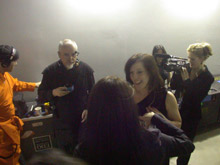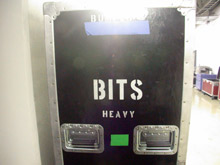 Anaheim / Dec. 10

Day before the big L.A. Staples Center show - might have been a let down, but not so. One of the best shows of the tour.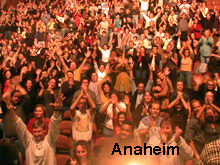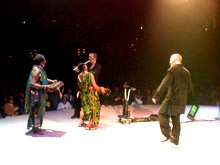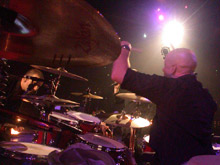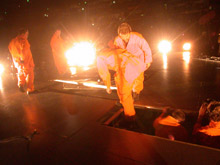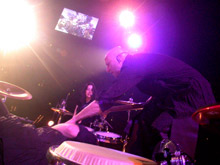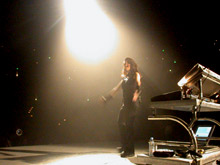 A very important addition to the touring espresso rig - Fernet Branca is an Italian liquor that (to some of us) goes very well with espresso, and I came across a "caffe corretto" set specially designed for Fernet!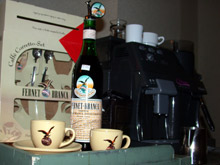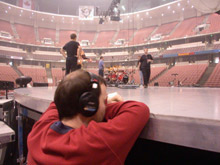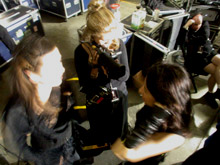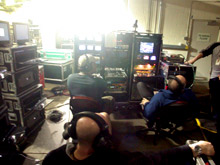 Another rockin' day off

On a day off in Los Angeles, some of us were able to visit the amazing Jet Propulsion Lab in Pasadena.
The craft for NASA's upcoming Mars probe is there to see, as well as some incredible testing devices (a vacuum chamber for testing space vehicles, with 37 30,000 watt bulbs, simulating the brightness of up to 6 suns!)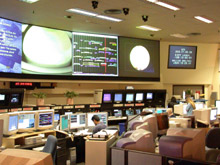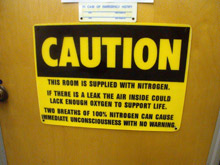 Aside from the familiar command center, there were things like a giant sandbox(!) for testing Mars vehicles.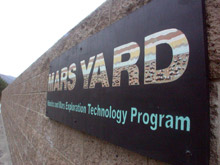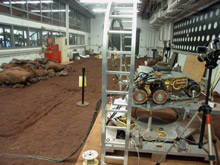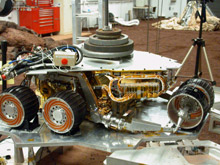 Some of the rigging I saw seemed quite similar to the stage of Peter's show! Is it just because I've been around it too long? I can't tell!