June 8
Los Angeles

Really, the concert was in Irvine, CA. I just call it Los Angeles because that's nearby.

No need to write much, the pictures say it (and there's a nice shot from tonight's In Your Eyes at the page bottom.)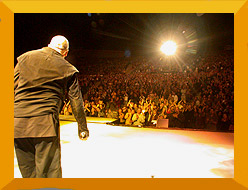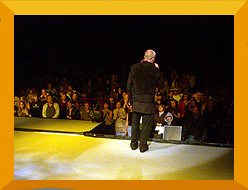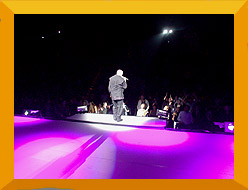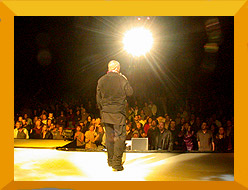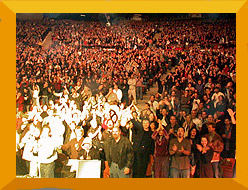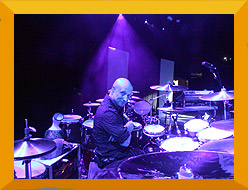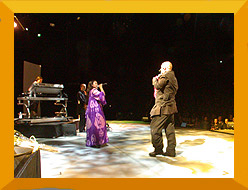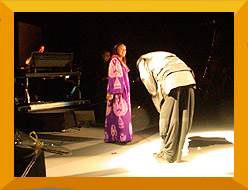 Before show, and backstage - the usual goings on.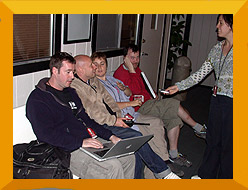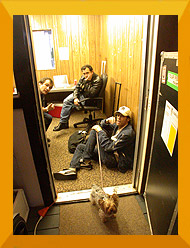 I met the distributor for my favorite drink, Fernet Branca. (More about Fernet at another time, but ... it goes well with expresso!)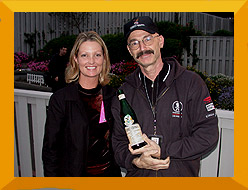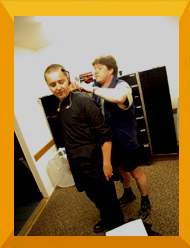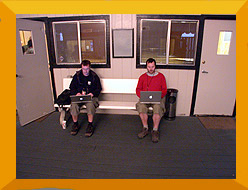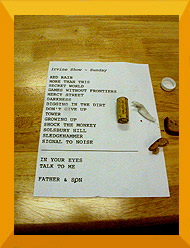 June 7
San Francisco

The first show of this tour leg - with the more "normal" stage format.
It went surprisingly well, considering we were playing some songs for the first time with this band, and there are some new (and old) staging elements to adjust to.

Being outdoors, the sound is great, compared to the arenas we've been playing in, so that alone is a treat for both audience and band.

In the afternoon, my friend Dudley from Music Man arrived with, yay, my new Bongo Bass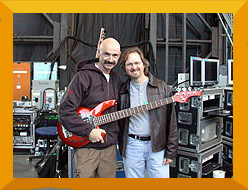 We've been asking Dickie to cut down on his smoking.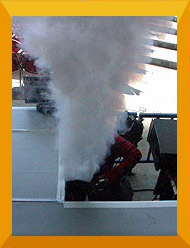 I've found evidence that there was a red sombrero in Barcelona.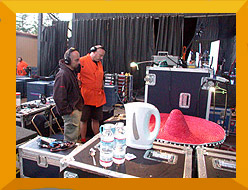 No it's not a skirt, silly. It's a kilt.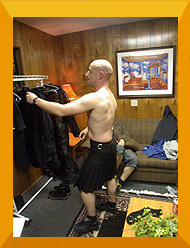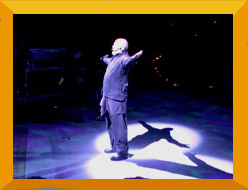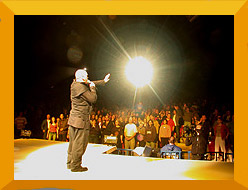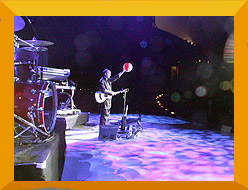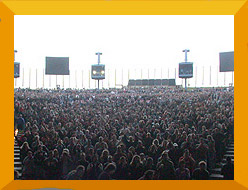 June 6
San Francisco

Only one day to rehearse for this leg of the tour, though we're doing some different music.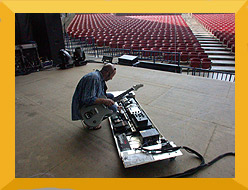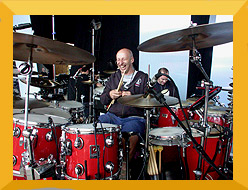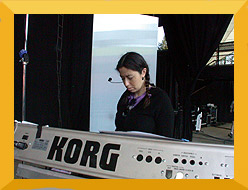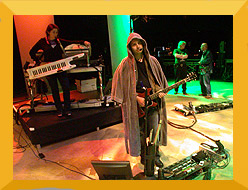 I'm surprised that there are going to be a lot of production elements in this show. I'd thought it would be pretty much music only, because of the outdoor stage format.

But no, there's plenty of interest, and it's really good. (No photos of those things at this time because of course I don't want to spoil the surprise for those coming.)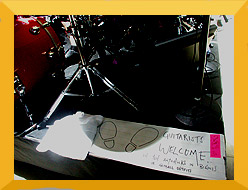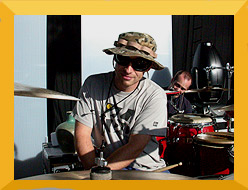 Some lengthy discussion about the new setlist.