Bregenz - I knew it would be special, from having seen photos of the stage. And what a stage it is!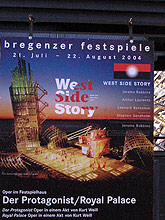 I believe it's been built specifically for a production of West Side Story but will be used for various operas and concerts too. It's built on the edge of a lake, actually rising out of the water, with the audience seats on shore.

The set, which loomed behind the stage we were to play on, consists of falling down buildings and twisted areas between them - and I could see from giant runners behind, that some of the buildings are designed to move in the production.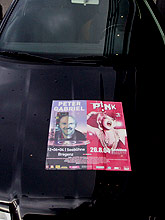 Anyway, this is an unusual page for my site - I've got more photos of the stage before we went on, than I do of the actual concert.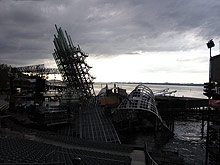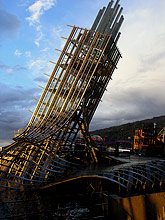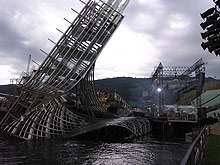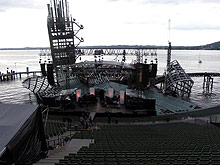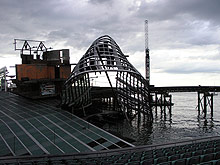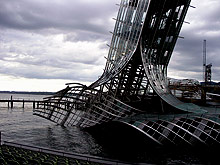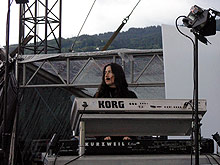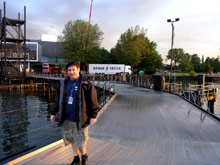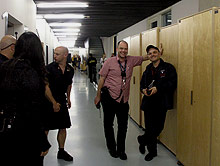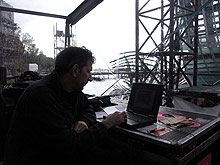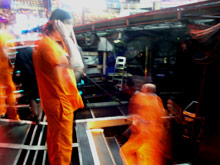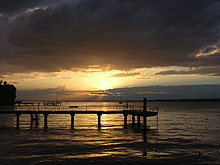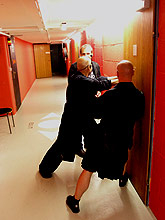 Here you see a few of the lads helping Richard escape a stuck door of the backstage bathroom, just before we went on.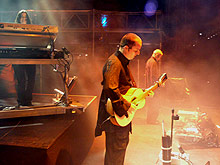 But, of course, he made it to the stage - and was excellent as always playing the hard rhythm part to Solisbury Hill.

Going onstage in blue-skied evening, from behind this city-scape, was unlike any entrance I've done.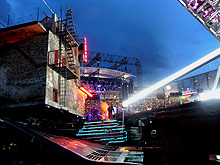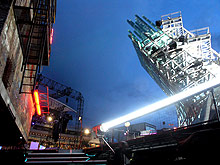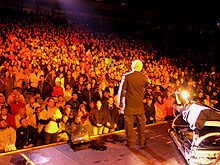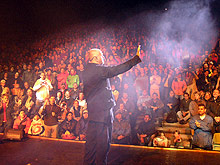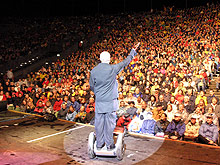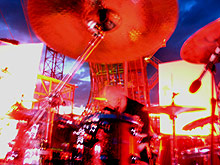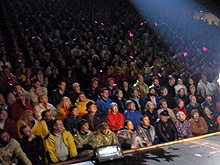 It was a wet night for the audience, but they hung in there.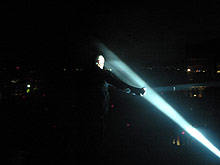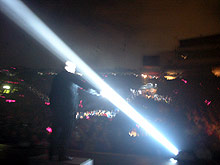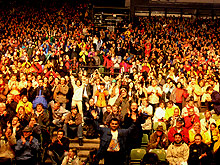 Hmm.. I believe that is a Papa Bear t-shirt front and center!