Peter Gabriel Tour
Festivals
LOCARNO, July 9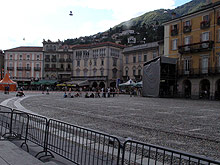 We had played here in Locarno, some... 17 years ago! But still remember it vividly as a beautiful setting for a concert - one of the most special ones. Shows are put on here right in the piazza, or town square in the center.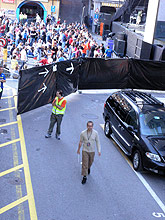 As it fills in with people, the excitement grows - but from even before the show there's a great feeling seeing the pastel colored buildings around the square, dropping in one of the cafes that are right there, and seeing the mountains in the distance. (The others in the band took a run down to the nearby lake, also a beautiful site - but I didn't get there this time.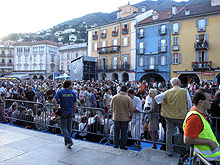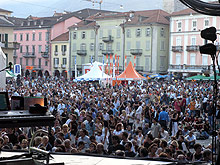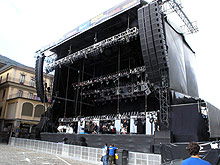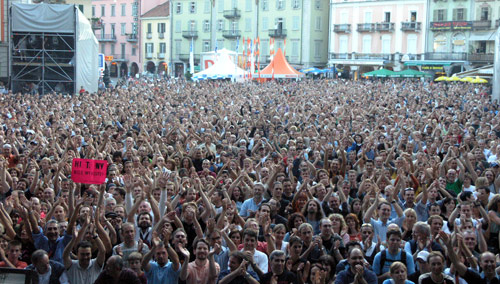 Anna Gabriel is back on tour with us, shooting video as usual. (Her documentary about last years tour is great, and is doing well at film festivals.)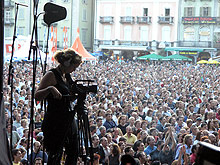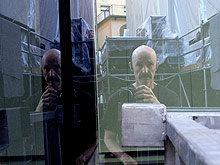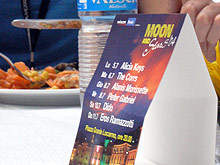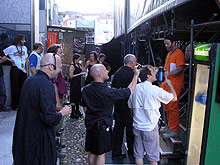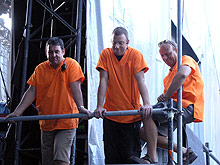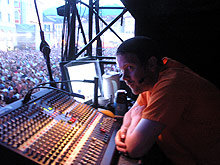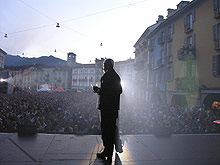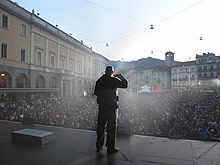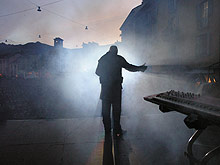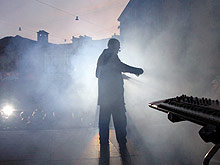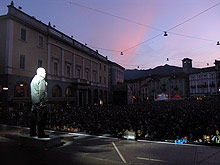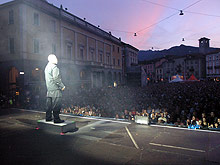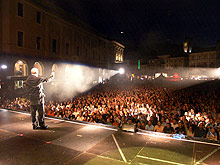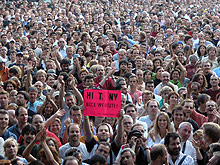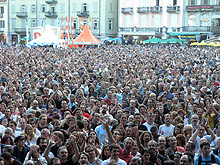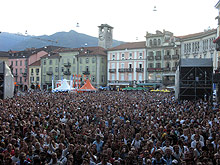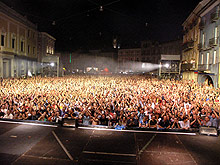 A magical night, for audience and musicians.