Cagliari - (you pronounce it Cahl' ya dee) is on the island of Sardinia, off the coast of Italy. I'd never been to this large city on the island, and, alas, we weren't there long, having flown in from the North of the island.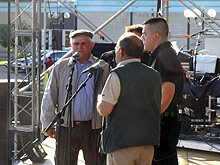 But it was a fun show - really enthusiastic audience, and a special opening act. It was a quartet of shepherds, who sing unaccompanied, in quite an unusal style. Hard to describe, but a photo from their soundcheck will indicate that it's not your usual rock act!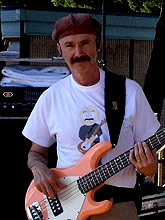 Here at soundcheck is me, wearing my t-lev image t-shirt that a kind fan gave me in Budapest.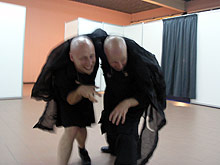 Backstage, the usual band shenannigans. In fact I'd say we've elevated clowning around to an art form. Doubtless the local crew and security were quite impressed by our conduct. (yes, that is both Ged and David in my stage robe!)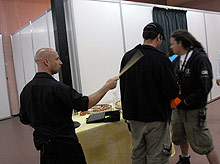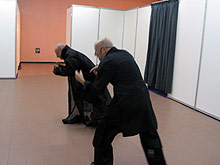 Here are the shepherds going onstage, and later coaching Peter on his song intros in Italian.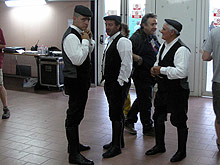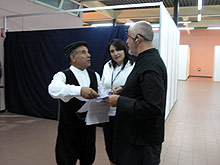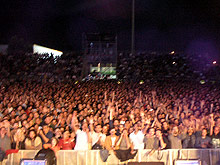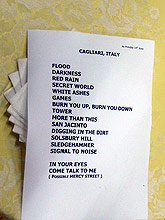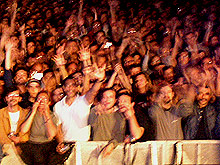 Strange... for a minute it seemed to me like a lot of moustaches in that front row... by the time I grabbed a photo, I couldn't be sure. Maybe a hallucination!