Back on tour, with this festival type show in Liverpool.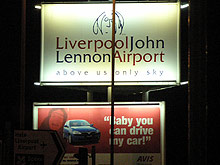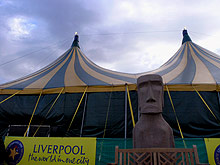 It took place in a tent, right at Kings Dock, Merseyside. But don't think the tent made it small - even before people arrived, the huge tent had a mood of it's own, the smoke collecting in mid-air.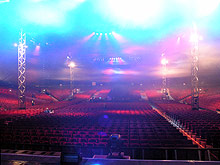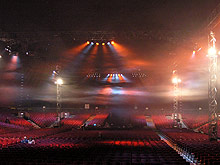 We relaxed outdoors before the show, having not been together in a week or so.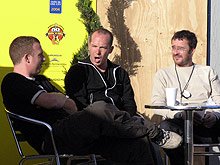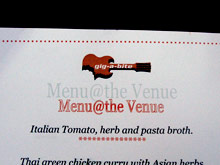 And we knew right at the start of the show that the audience was a great one.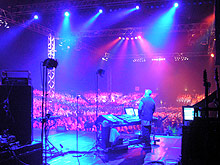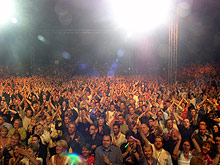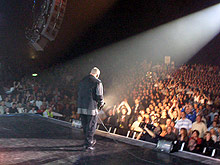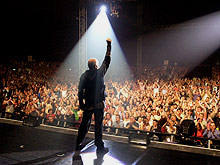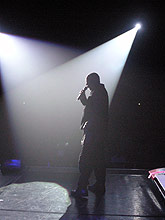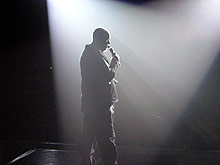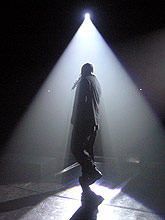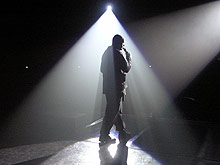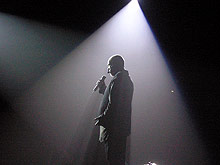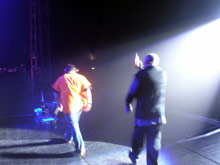 Two surprises in Peter's introductions - after his usual intro of the crew, he asked Phil, our stage manager, to come onstage and take a bow. Phil didn't hang about, but still, it was a first.

And, when Peter introduced Rachel, he revealed to the audience, and I guess to everyone, that Rachel, far from sitting around on our one week break, just got married!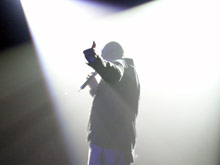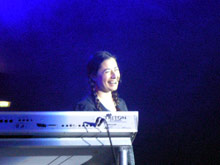 So, a BIG congratulations to Rachel, and to Bobby Rae, her new husband!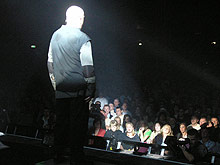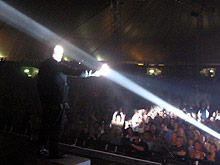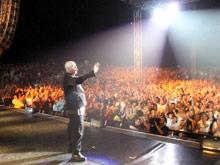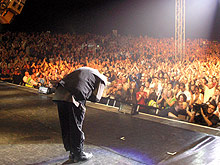 We had a great time at the show, and we all hope it won't be long till we can return to this great music city.