Peter Gabriel's
Europe Tour
Spring / Summer 2004
Page Eleven
Vienna, Budapest
May 14,Vienna

We are spending very little time in many of the cities of this tour - hence few of the city photos I was hoping to get for the web page.
But I've been making up for that with lots and lots of photos from the show. In Vienna I decided to take the night off from taking pictures - to kind of re-group my thoughts and reconsider what shots I might take from here on (the short segments where I don't play and am free to use the camera are, of course, the same each night.) I've got a tripod now, and... maybe I can get a new lower vantage point - or me in the photo!

May 15, Budapest

A beautiful city, and this time we did get to spend some time in it.
But, getting right to the show - my floor-level tripod worked out very well in ways. New vantage point was just what I'd hoped for.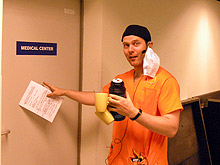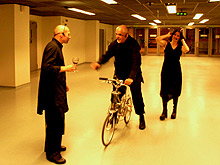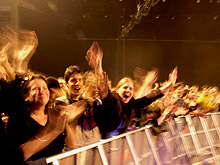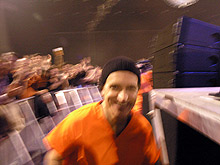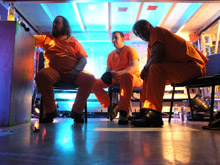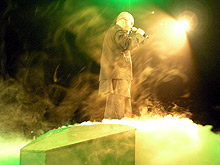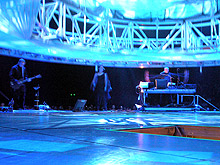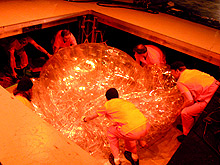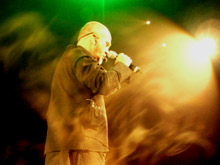 Here's a new shot; it's Peter introducing me. (I've got a remote switch for the camera in my hand!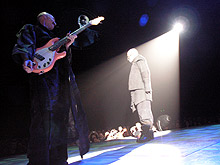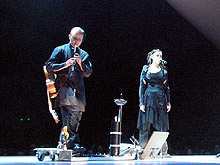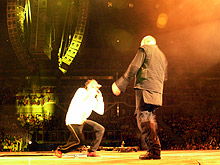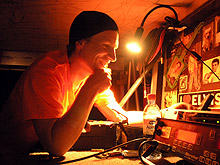 More soon from one of the loveliest cities anywhere - Prague.