Peter Gabriel's
Europe Tour
Spring / Summer 2004
Page Fourteen
HAMBURG
May 21, Hamburg

Rain, and even some hail, but it was a nice stay in Hamburg.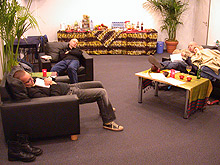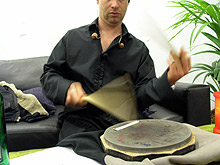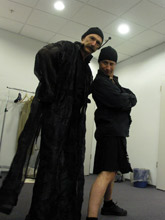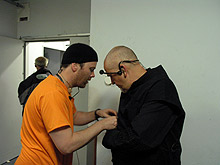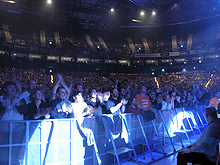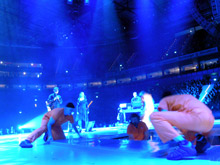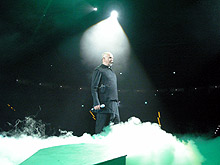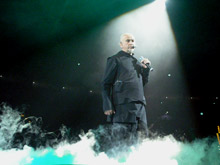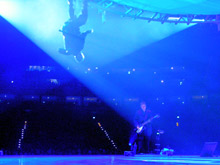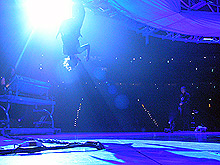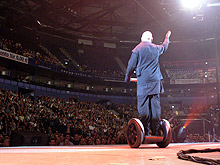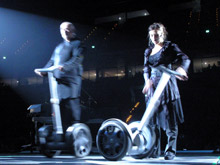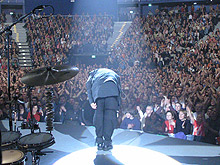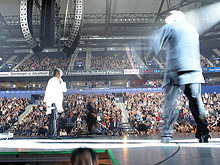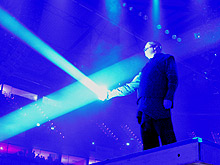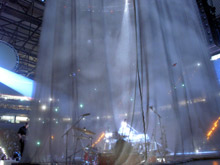 Day after the show we had a day off in Hamburg. Some friends connected me with a very nice studio, Hahn Nitzsche, where I spent a few hours checking the mastering on the upcoming California Guitar Trio CD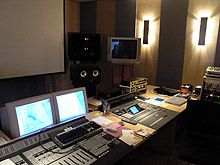 (the mastered version was shipped to me just in time for the free day.)
It sounded great, so just artwork to finish up and the album will be ready for release.

Next we fly to Karlsruhe, then train to Zurich. I'm planning on taking a few less photos at these next shows - to kind of re-wind and get some ideas for other shots I might try. Also, I want to catch up with photos for the who's on tour page, where I'm still far from having everyone.