June 7 and 8, London

A two night stand here in London, for the last of the Still Growing Up tour.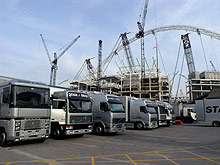 The Wembley Arena is an institution - been here for quite a while, and it's in the process of rennovation and change. See the giant arch behind our trucks - that's going to be part of the future roof.

But it's the same old place now! The dressing rooms were some kind of former swimming pool - warm and damp for sure!
I had a chance to shoot the trucks out back, just as we're saying goodbye to them.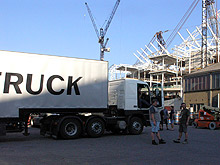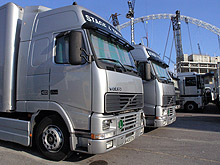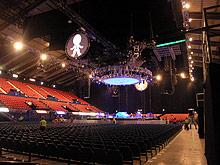 Inside the arena was quiet - no hint of the crowds to come.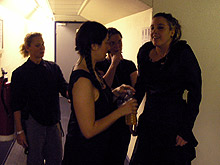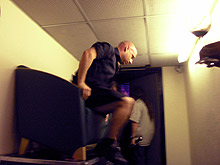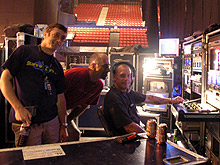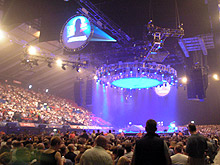 But soon enough, we were heading onstage for the penultimate show.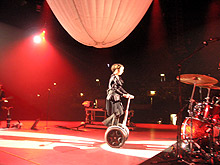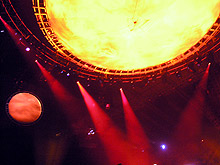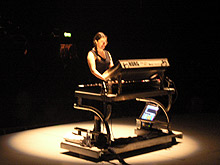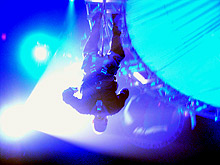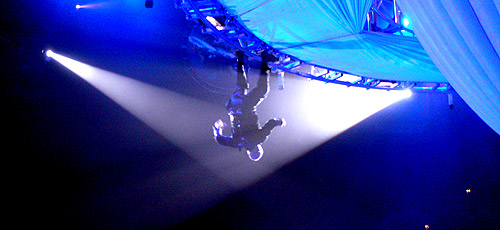 NIGHT TWO - kind of more of the same, but of course each day and each show is different.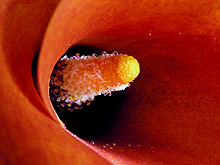 Not that it has anything to do with the shows, but some flowers were sent to my hotel room and I, of course, set about getting some closeup photos of them!

Now it's really the last day, and there are lots of goodbyes for us all.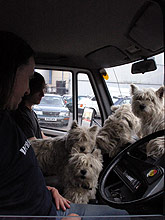 There seems to be Westie karma in the air (that's a strange sentence, I know.) Wandering outside the arena before showtime I happened on a truck arriving, with two men in the cab, and FOUR Westie dogs (the same breed as my Sherlock and Lilly, whom I'm missing a lot!)

Photos were taken, of course, and doggie love was spread.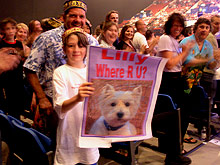 Then, going onstage - a surprise poster in the crowd (I think they might have had it there at other shows, but I hadn't seen it from stage) referring to Lilly (who's pictured, for no particular reason, on the tour personel page!)

Really cute, and I took the poster to have at home.

Many more pictures, so I think the Wembley experience will be extended to another page.