At the beautiful Eastman Theater in Rochester, a memorial concert for Gerry Niewood was organized, to raise funds for a new scholarship to the Eastman School of Music, in Gerry's name.

But for those of us who were friends, bandmates and schoolmates of Gerry it was more than that - a priceless opportunity to get together, in his memory, to re-live some old times, and to make music together.

I don't have many photos, since I was mostly enjoying the event without camera. But a few will give the feel of the night.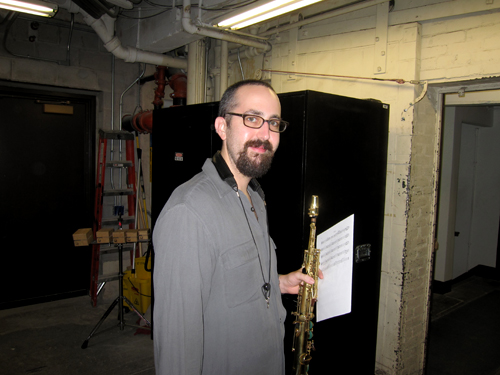 Some of the musicians here include Adam Niewood (above)... also Chuck and Gap Mangione, Pat and John LaBarbara, and Lou Soloff.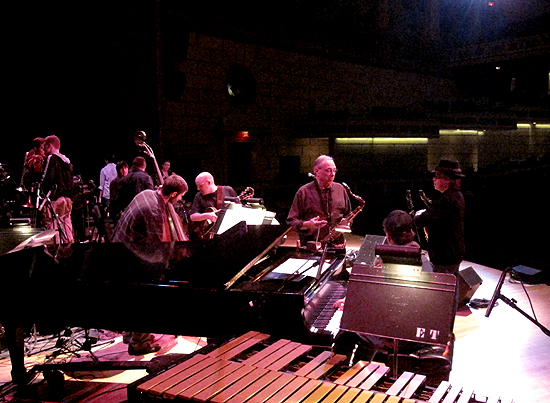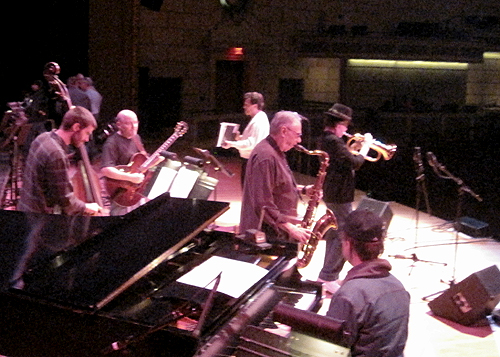 The Eastman Theater, having just had major rennovation, has added an espresso machine backstage.
I was invited to try out the first cup from it - probably the most fitting honor I've received from Eastman, where I went to school (and drank coffee) years ago.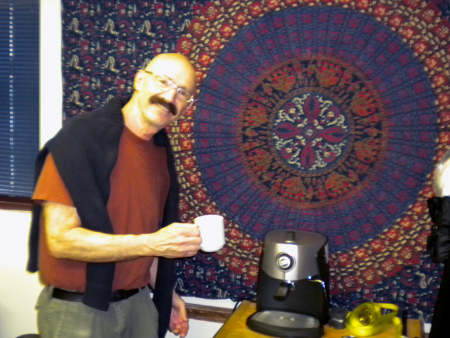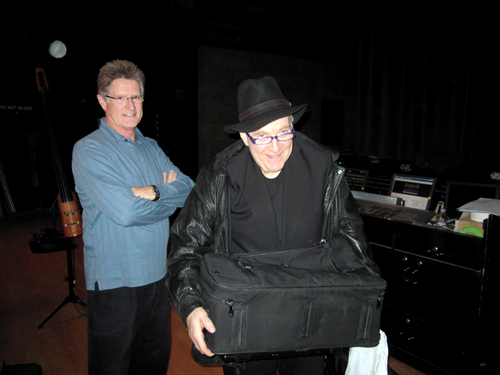 Speaking of school, the main hall of Eastman is right next to the theater, and I couldn't resist dropping by to see the chairs where I spent much of my time in the four years I was there (supposedly between classes, but in applied music you don't have a whole lot of classes... lots of practice time, or you can sit and watch the activity go by.) (Not much activity today.)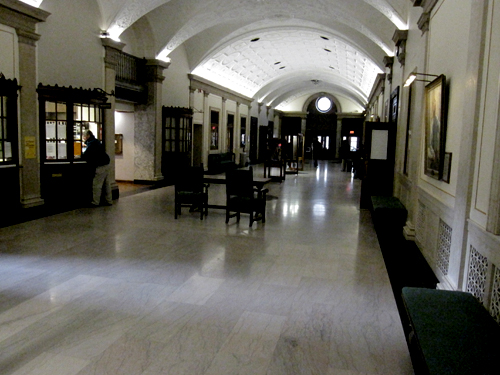 The Eastman Theater, quite beautiful before, is now even more spectacular.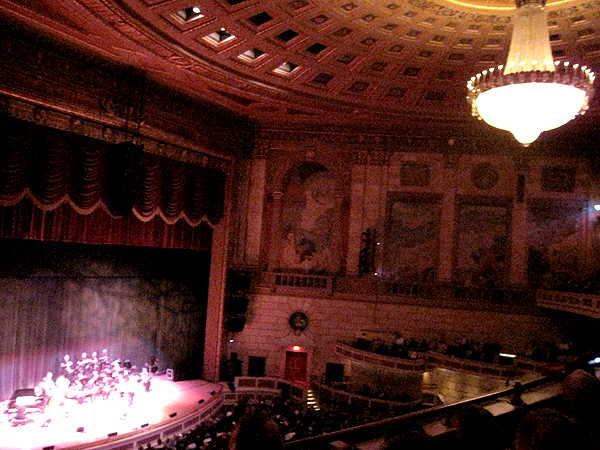 Ready to start the concert: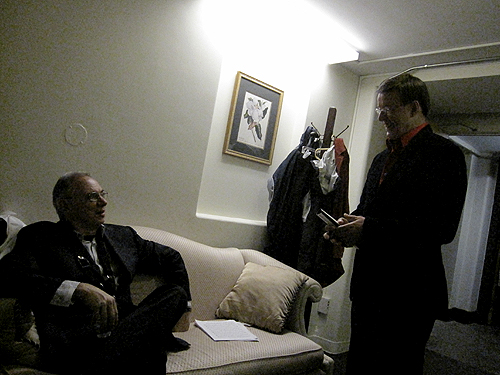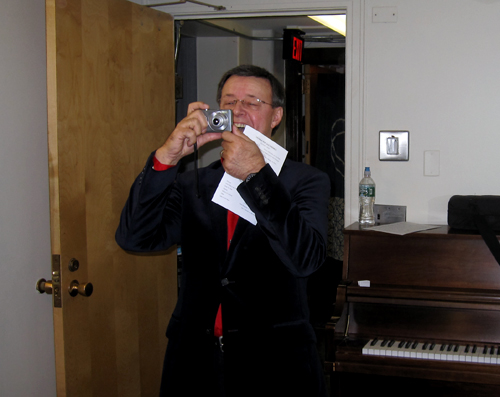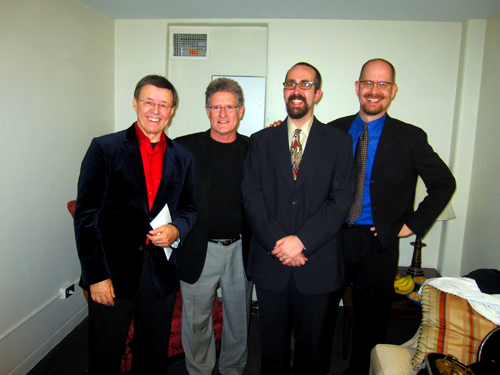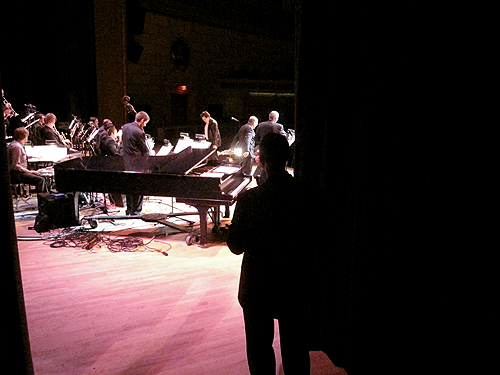 That's all the photos from the event. Afterwards there was a late night jam at the hotel many of us stayed in, and a chance to hang out with old friends.

A great event for all - and a great way to get the scholarship fund going.

I think the best way to finish the page is with a photo from just a few years ago:
Gerry, with John Beck, on the same Eastman Theater stage, before a concert aptly titled Friends & Love