June 24 - we arrive in Milan, Italy

After our Japn tour, there were a great 9 days at home to reorganize and take care of home issues.
I never quite got over the time zone change, so my mornings have been starting at 4am -- not a bad thing, really, for getting a lot done. (And I found a whole undiscovered group of people who go to the gym early morning, when it opens!(

We flew overnight to Amsterdam, to then get a connection to Milano...




but things only started to get interesting when we arrived in Italy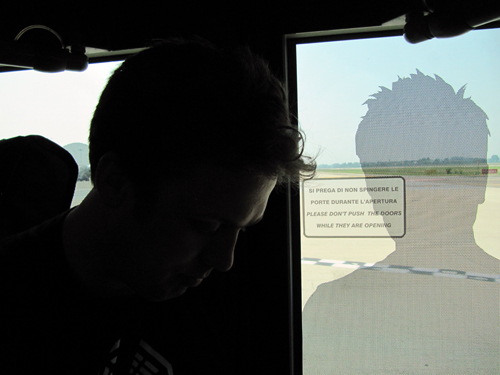 and my suitcase did not arrive in Italy.

After an hour or so at the airport trying to get a way to track the bag, we gave up and headed for our hotel - the plan a good one: overnight here in Milan, and then tomorrow drive to Torino for the show there.

I've been to the center of Milan a lot of times, and always am amazed by the Duomo there - but never until this trip did I see it without scaffolding for repairs or cleaning on at least part of it.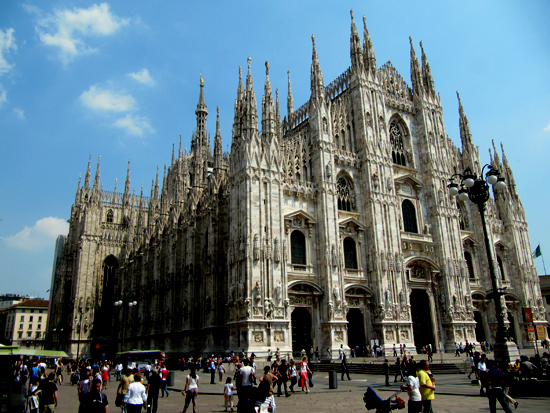 Only problem: it's so perfect, it looks like a postcard!

Here's proof we were actually there: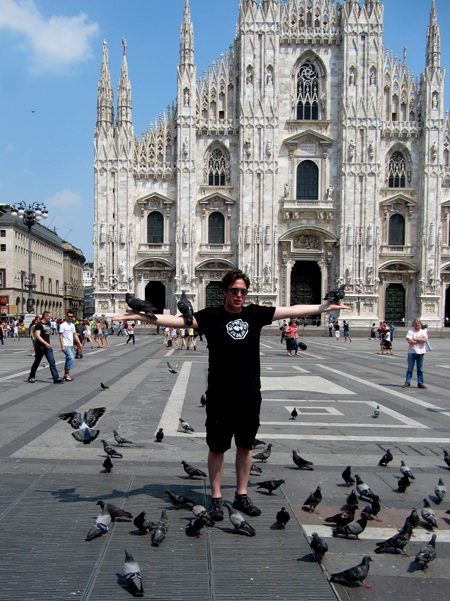 ("Let's see... I'll clean up this bit today, and then tomorrow I'll...)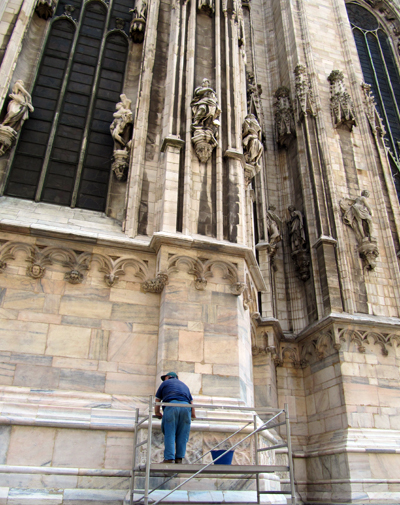 Alitalia has a machine to call for updates on locating your bags... it always tells us the same thing: it hasn't been located.
Things will get trickier after today - there are a few strikes planned here, in the transport industry! Today, all we saw in evidence was a farmers' strike - they'd parked tracktors in front of the train station to block traffic!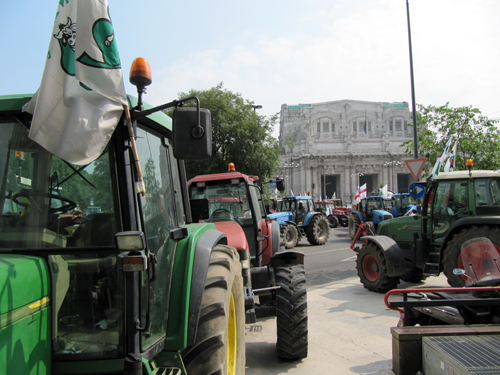 June 25 - drive to Torino

Still no suitcase for me, and though the clothes would be nice, it's the pedals for my Stick that will really be missed. We've called ahead to the promoter, and he'll have a few fuzztones and such to choose from, so I can get by. Won't be the same, though, as the ones I've assembled just for this tour.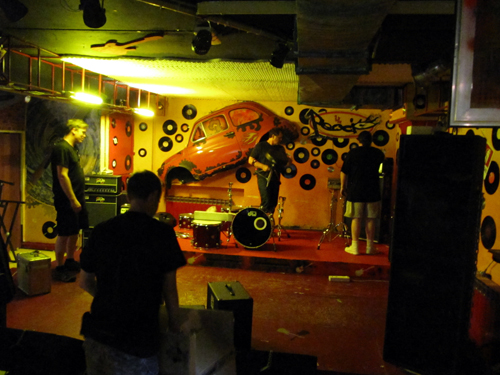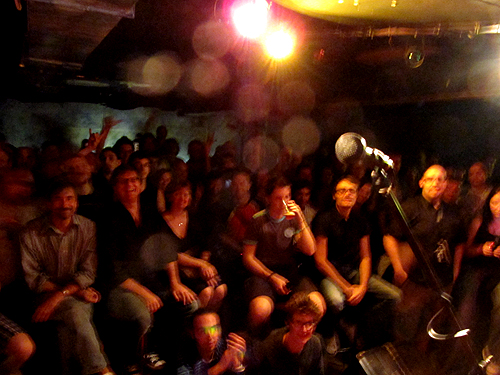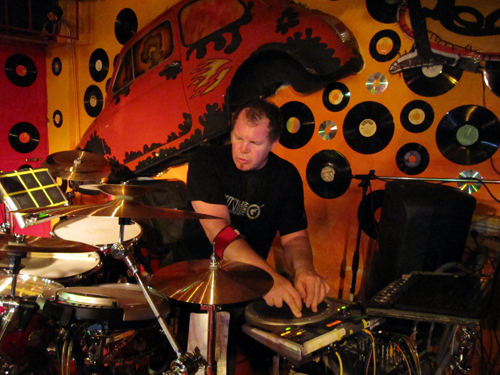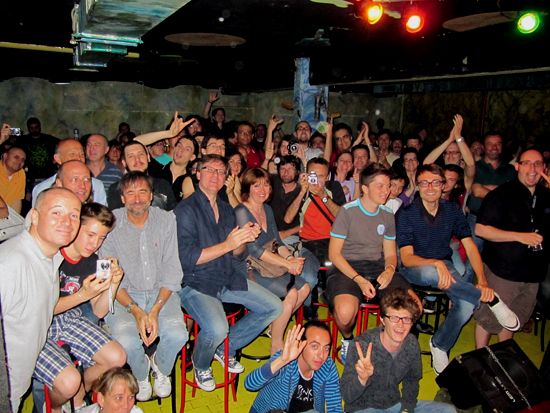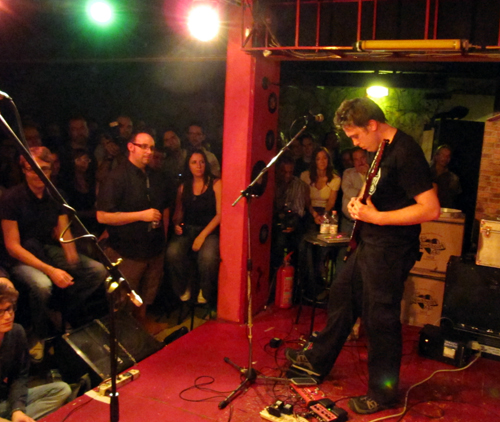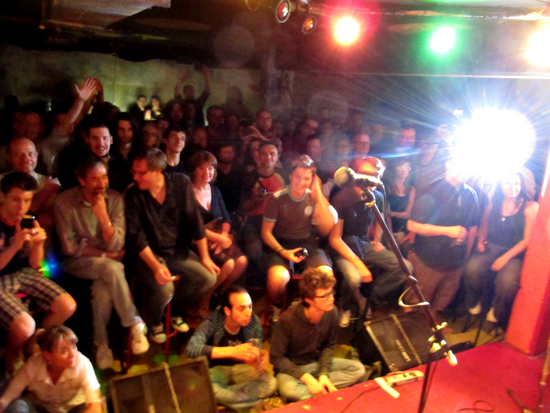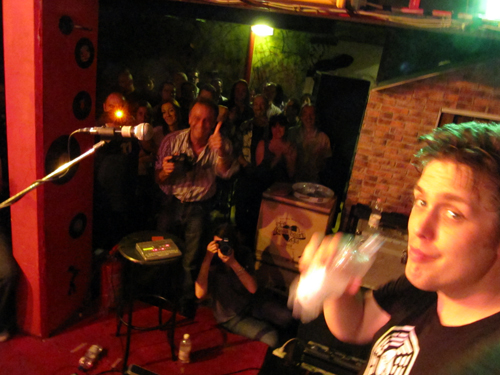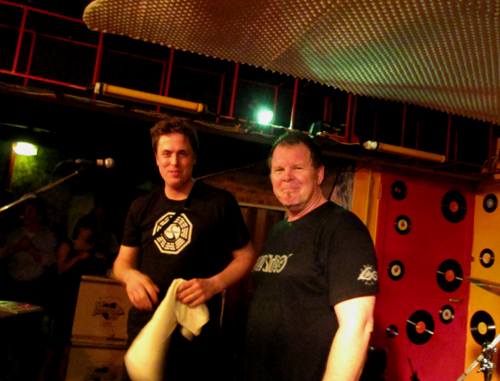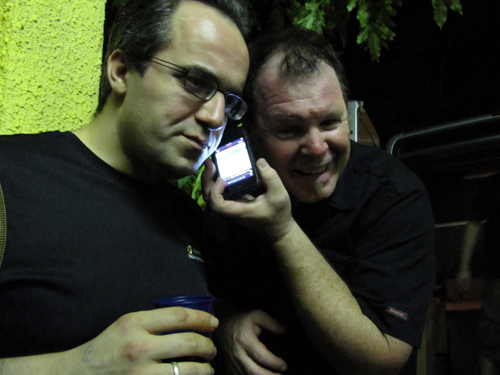 June 26 - driving to Veneto

Many calls to the airlines, but still the same lack of news. Anyway, we're in the groove now --- I've arranged for friends to take me to a music store near Trento, the city we'll play in, to pick up some pedals for the show.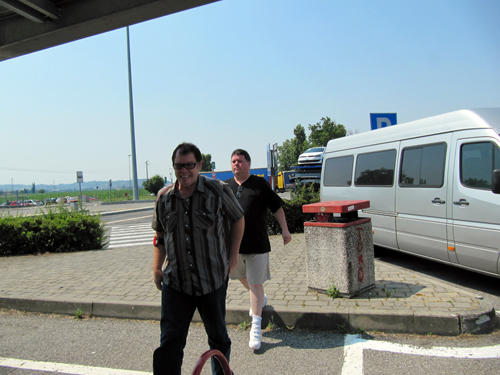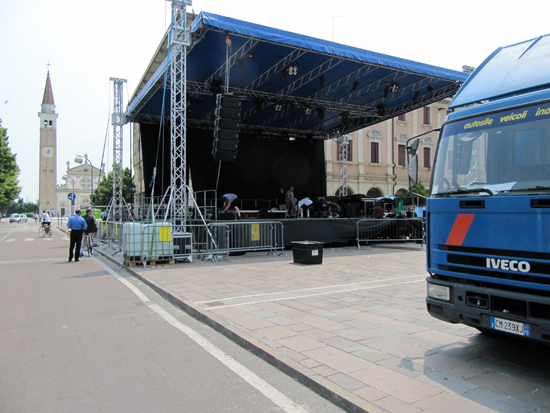 And, in Trento, finally... a shop where I could buy some clean clothes!

This show will be in the town square - the finale of a festival called Ex Prog. We're honored to be the closing act.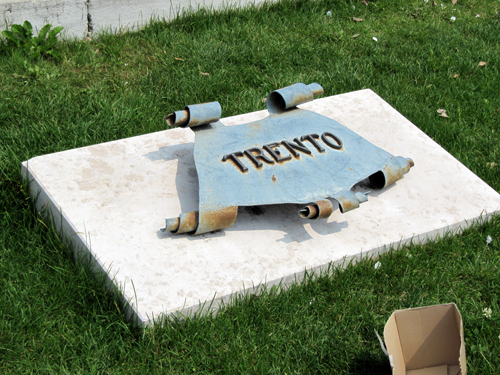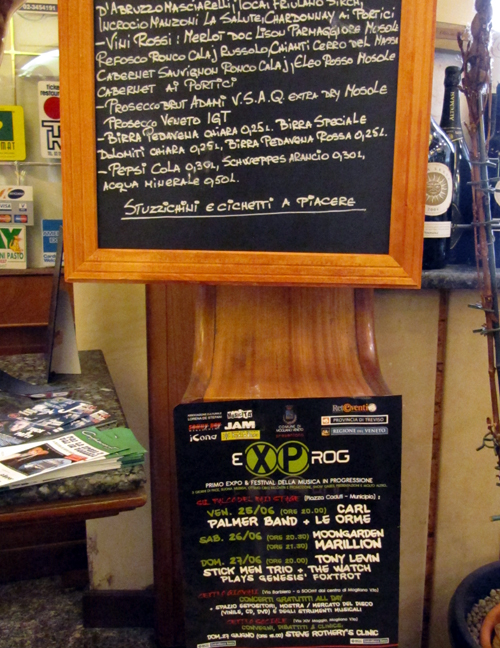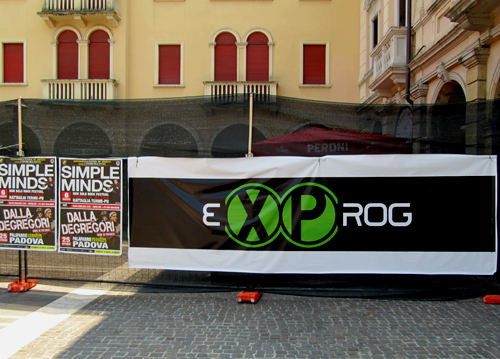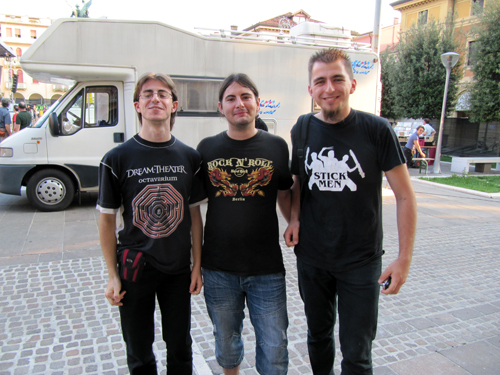 You can believe we ate well!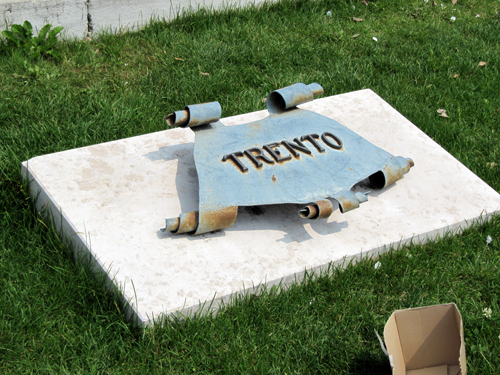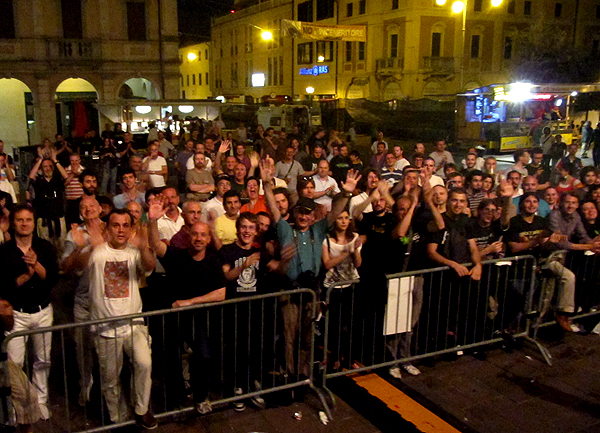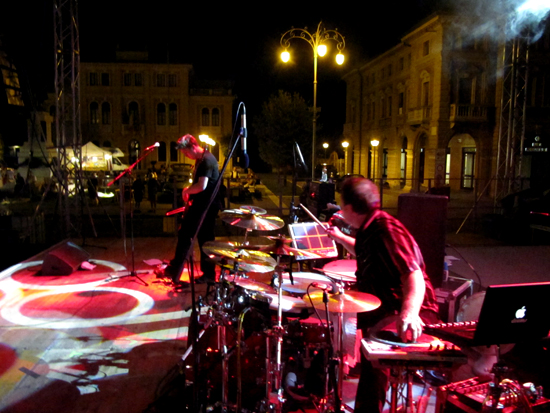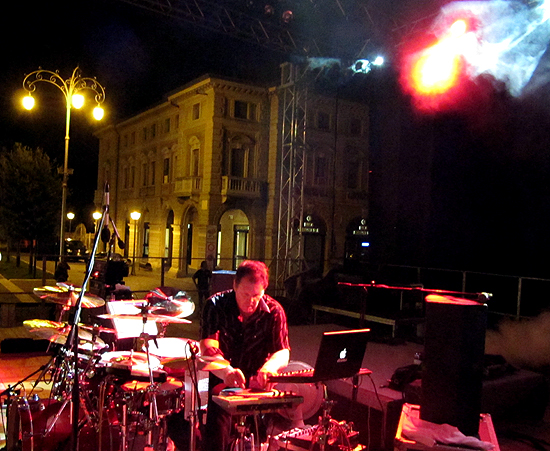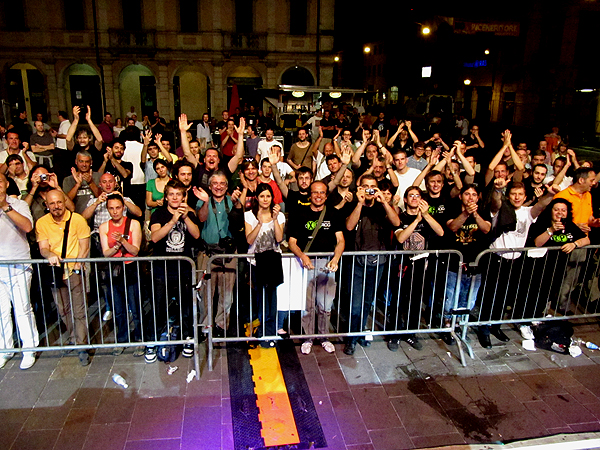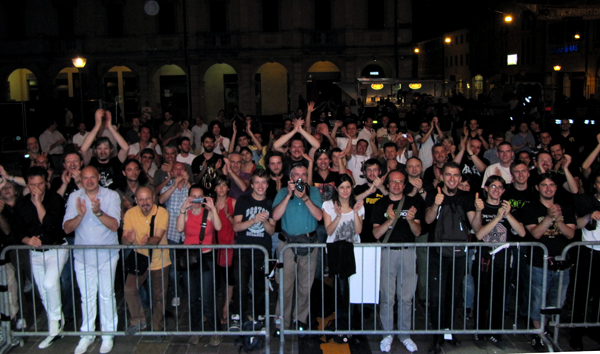 Tomorrow we will drive to Milano (check at the second airport there, to see if my luggage has turned up) and fly to Lisbon, Portugal, where we play next.

A good time to start the next tour page!