June 10, the first of our two shows in Tokyo at the club called STB139.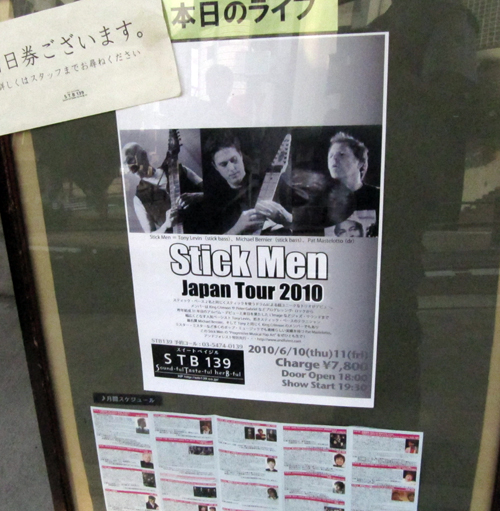 A lot of thought goes into these setlists...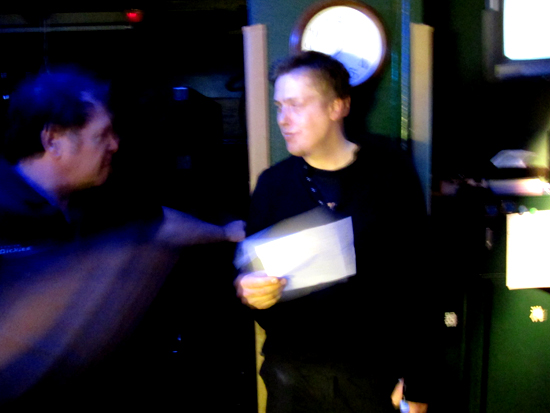 the club has better ones setup behind stage for the crew, than the ones we take onstage (or lose!)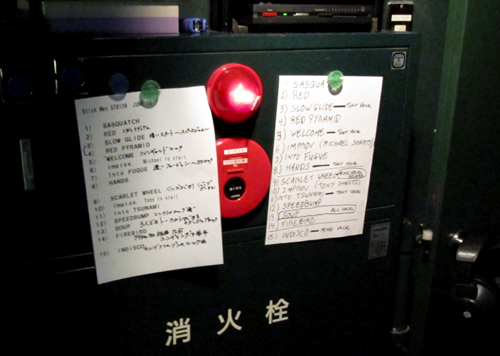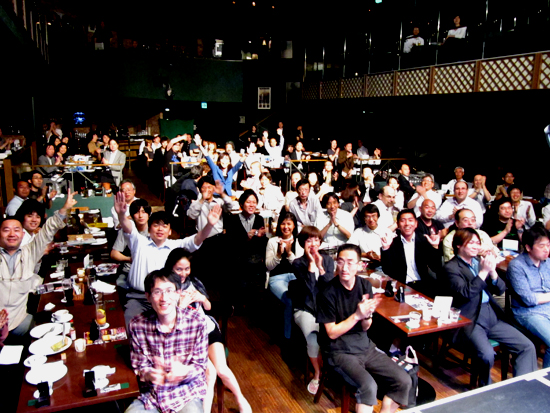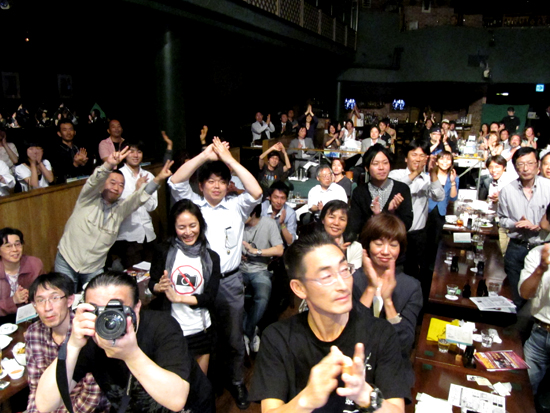 We did two nights, with two sets each night ... I'm just combining all those photos - so don't worry if you see the same person in different clothes!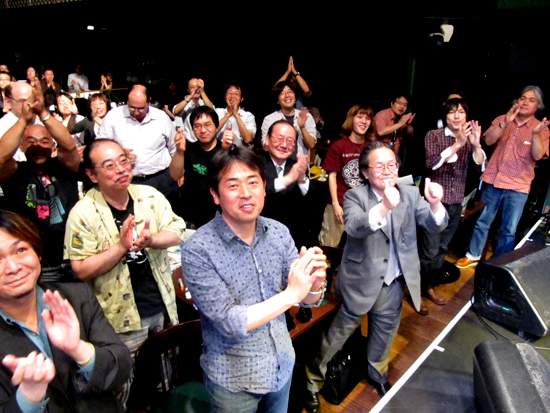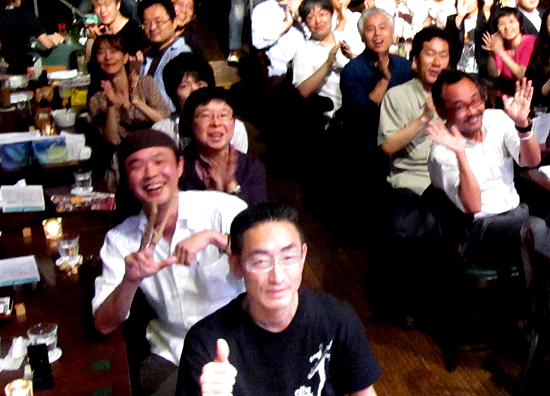 Hey, were those funk fingers? !!

Wait, here is a whole table of people with funk fingers...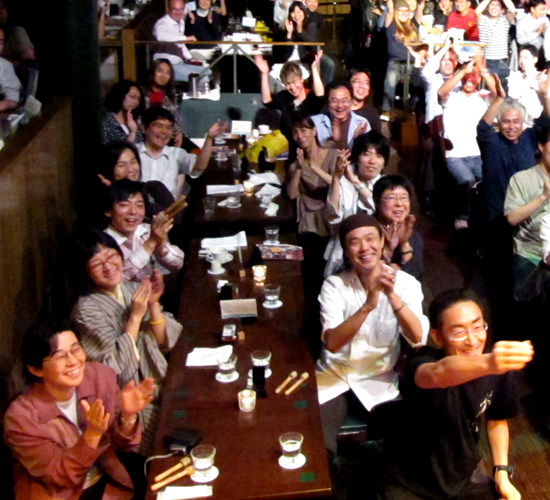 Quite amazing... it's like I've slipped into some alternative reality, where everyone uses funk fingers instead of chop sticks!

(I did borrow a pair from the people in front, and tried them on the Stick for one number.)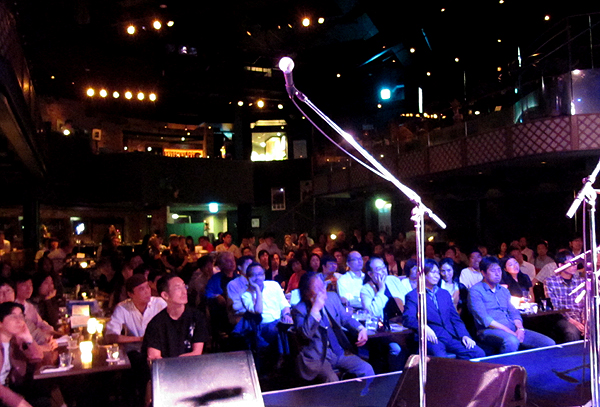 Here are two men I know from aftershow signings. Their names are Haruyoshi and Yoshiharu !!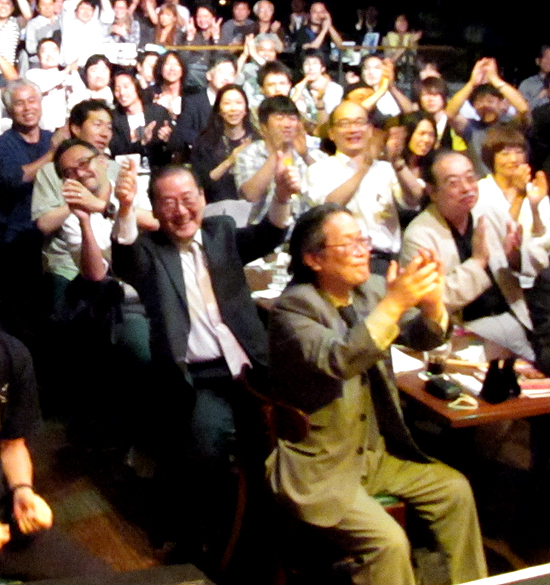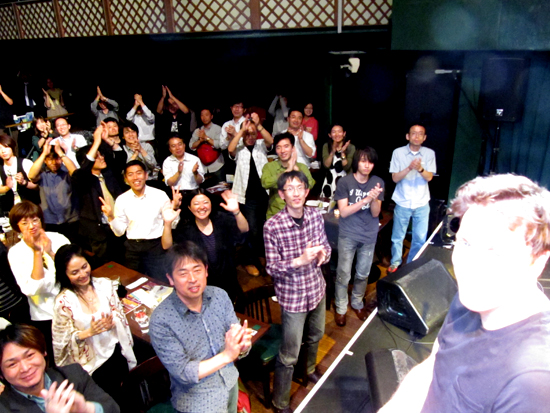 Well... that covers the last of our Japan shows. But I've got more photos to see...

Our promoter, Naoju, is a very good photographer, and next is a page of his shots of the tour.

And then, my photos of sights around Japan.