July 20th - flew with the band from Newark to Mexico City. Easy flight, and customs and immigration was a breeze.
Last time I was here it was very hot. I'm relieved to find it's quite cooler - more so than New York.

Soon after checking in to the hotel, there's a press conference for me. They're great here - I did some a few years back, when here with Peter Gabriel. Good questions, good photographers (and lots of them) and, usually in an interesting place. (This time, at a photography school.)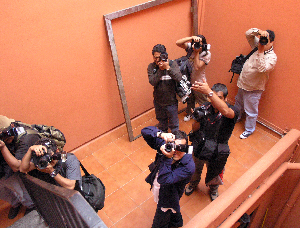 Yeah, it seemed there were lots of photographers everywhere.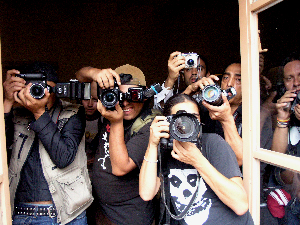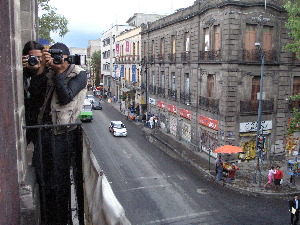 And... are they trying to get an action shot of me falling down the stairs??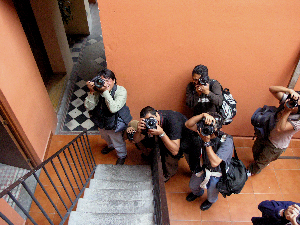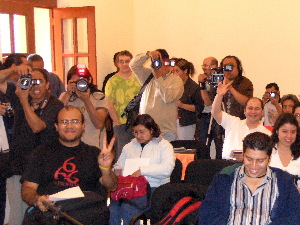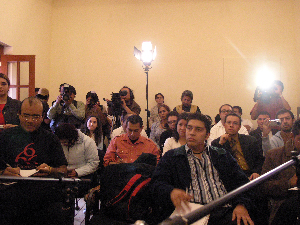 (July 20) By the time the first of the articles came out the next day, we were on our way to a tv station, where we were to play a few songs live.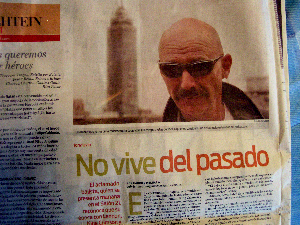 Setup and soundcheck at 2pm, but we didn't go on till midnight - so we got real familiar with that station. Plenty of time to sign posters!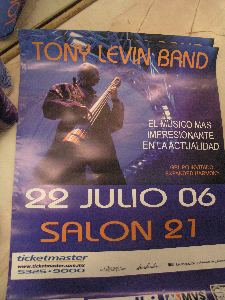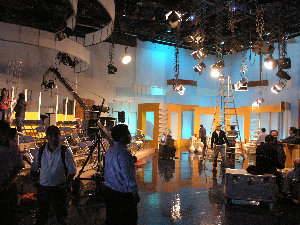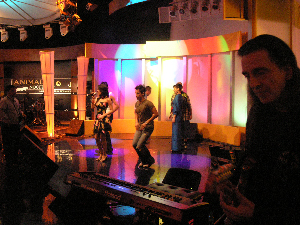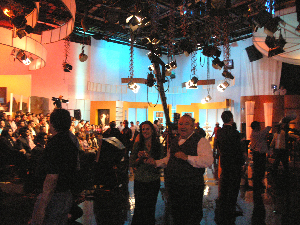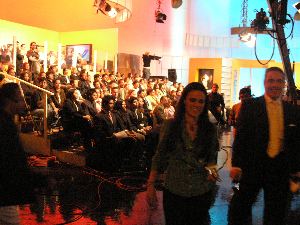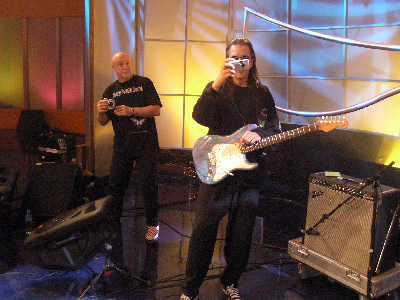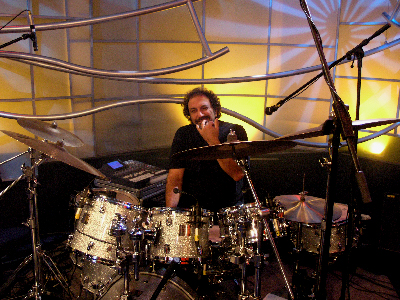 See those metal pipes that are part of the set? Later, on a breakdown in Elephant Talk Jerry leaned back and played a drum solo on the pipes!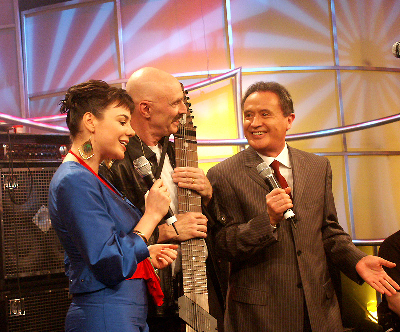 Saturday: on to the venue for tonight's gig.

The place, Salon 21, is cavernous. Though it's a club, seems like over a thousand people would fit here.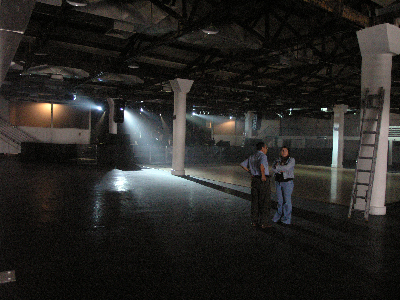 And, indeed, when people came in, it was a roaring crowd!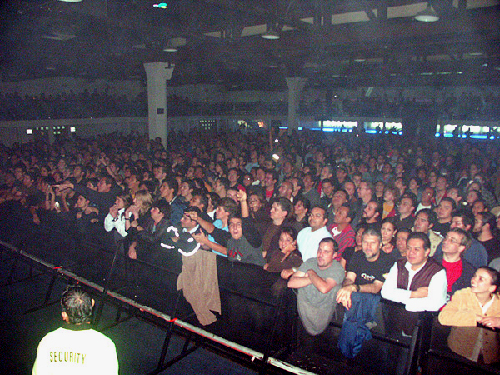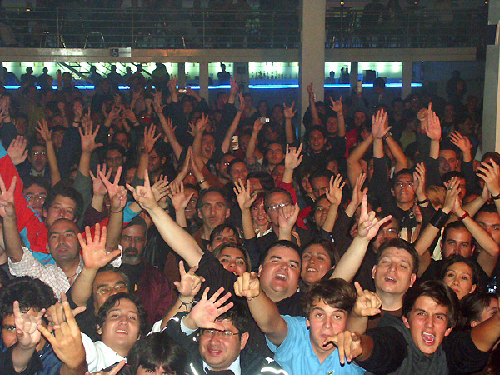 Now you can see why I've been dying to bring my band to Mexico.
I hope it's not long till we come back for more!