Europe - clinics in Italy

April 24 - Jerry and I flew overnight to Milan, to do a few bass and drum clinics before the first European show, in Rome on Friday.

Started right off, the evening we arrived - but it wasn't in a music store, as I'd expected, but in a restaurant/club, called Bodeguita del Pilar.

I couldn't resist showing a shot of their magnificent pizza oven!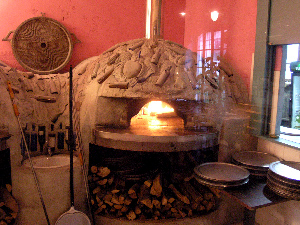 And it was a pretty decent turnout.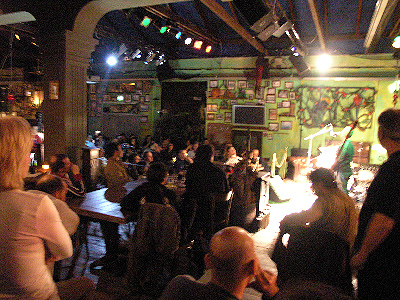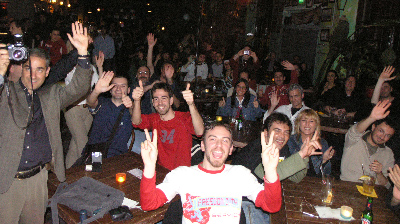 The next day (April 26) there was a press conference in Milan, then we drove part of the way to Naples, where the next clinic will be.
Stopped in the small town of Catena, where we had an amazing meal (as we'd done on our last trip) at Ristorante da Gino, and stayed overnight there.
Then on to Caserta, near Naples, for the second clinic - this one actually in a music store.

Caserta, April 27, was a proper clinic at a big music store in Caserta, near Naples. It was actually in a tent outside the store.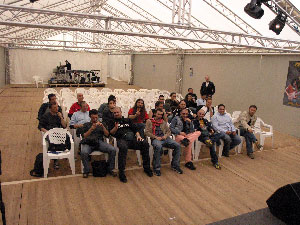 And the turnout wasn't bad at all.

Oh, don't worry about the lack of people in that photo -- that was taken before the clinic, when we were just setting up.

Later it looked like this: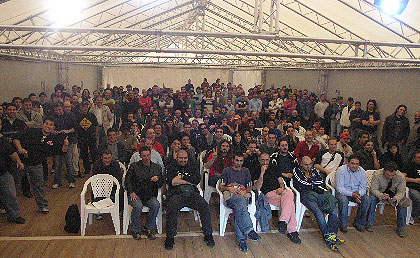 Here's Jerry, demonstrating the garden weasel he sometimes plays.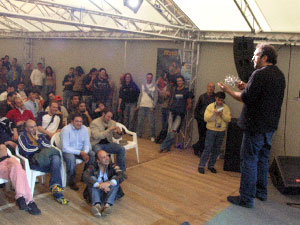 Okay, onward to Rome tomorrow, and the first show of the European tour.