Switzerland, Germany, Holland:

Zurich, it's where we thought we were playing, but the show was in a smaller town, close to Zurich.

But first, we had the drive through the North of Italy, into Switzerland.
Things change pretty quickly - espresso at the rest stops isn't nearly as good. But the scenery...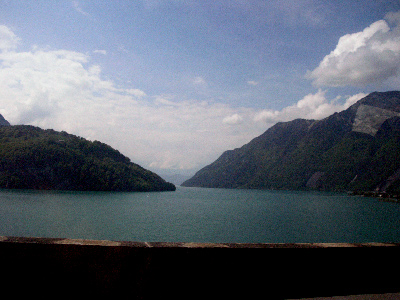 Doesn't get much better than it is here!

At hotel, I'm reminded that electrical connections here are a bit puzzling, at least to an American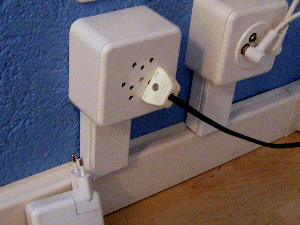 Show, in a venue called Scala, was very nice - with no noisy bar near the stage, we were able to do more ballads than we usually put in the show.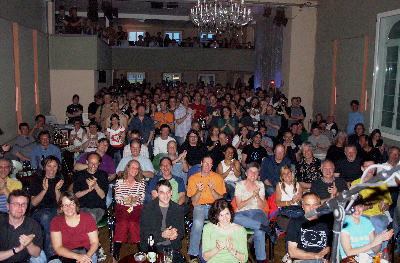 And, hey, we liked that chandelier!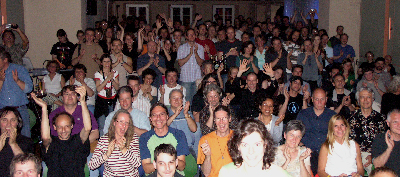 Tomorrow we drive to Aschaffenburg in Germany. More then.



Traffic.... accident on the Autobahn... stopped for hours.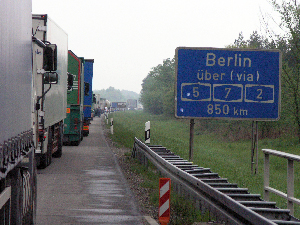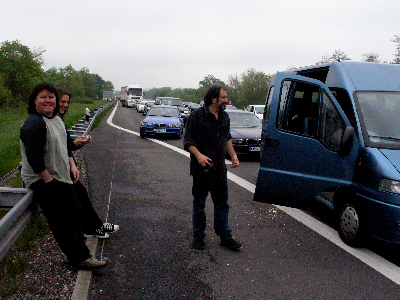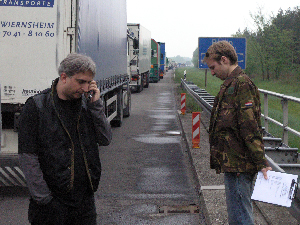 But finally, we arrived at Aschaffenberg.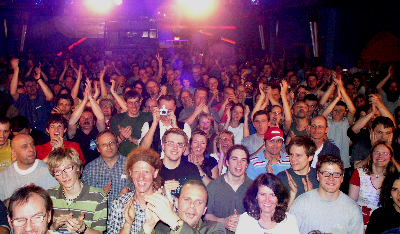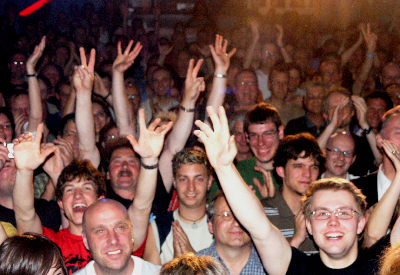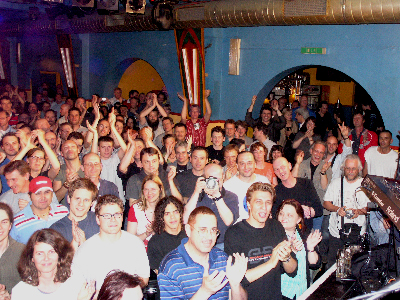 The hotel... seems to have been named to get ready for rock bands to stay there.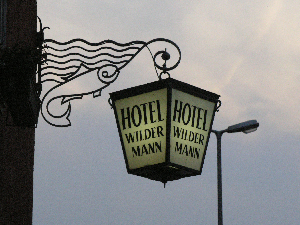 And, what does a band do right after a show? Powerbooks out... wild stuff!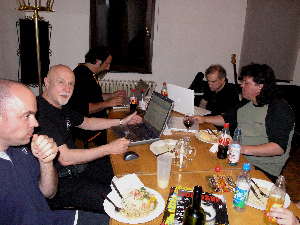 The Aschaffenburg show was terrific. Then a long drive today (but no accidents on the Autobahn!) to arrive in the fourth country in four days, and the seventh gig of our twelve in a row. Weather's great here in Zandaam, and the dressing room is surprisingly bright and cheery.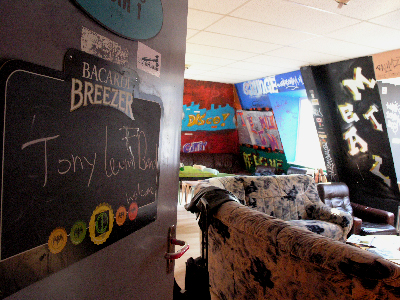 (The club, De Kade, is typically rock 'n roll black, with dressing room full of grafitti as are most, but it's on the top floor, with lots of windows and a delightful breeze coming in... really spoils the heavy metal ambience intended, but we sure don't mind.

It's getting to that stage of the trip where laundry is becoming a big issue! On bigger tours there is a wardrobe person to take your stuff weekly, arrive early at a venue and put it through a machine. Not so on this tour, of course, and the last day off we couldn't get laundry done... so we're looking forward to tomorrows relatively short drive, and at least we can do some washing out in the room.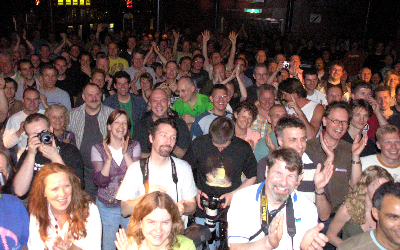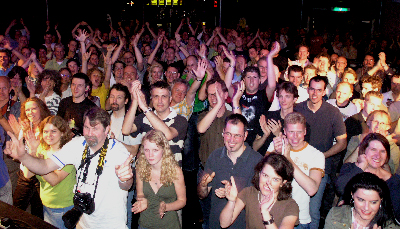 The challenge in Zoetermeer was pronouncing it right when we sing it in the opening barbershop quartet. ("..we're glad we're here 'cause Zoetermeer's sweet...")

Very nice club, called Boerderij, and the crowd was great.