The photo above, clearly not taken by me, is from the first show, in Krakow. I found it posted on John Wetton's site (I was unable to contact the photographer to ask for permission, but I'm guessing it's okay to use it.)

The third and final show of this swing through Poland was in Bydgoszcz.
I'm going to use the god-like perogative of the web designer to re-arrange time and space a little bit (!) Before our Warsaw show we had no time to look around the city. But the morning after the last show, in Bydgoszcz, (gee, I can finally type that out without referring to the itinerary...) after that show we arose very early, took a bus trip back to Warsaw, to the airport, where John flew home, the others flew to Russia to continue touring, and I opted to stay a day in Warsaw before heading for Sweden.

So I did get my walk around, and though it occurred after the last show, I'm going to start this page off with a few pictures from a grey foggy late afternoon in Warsaw.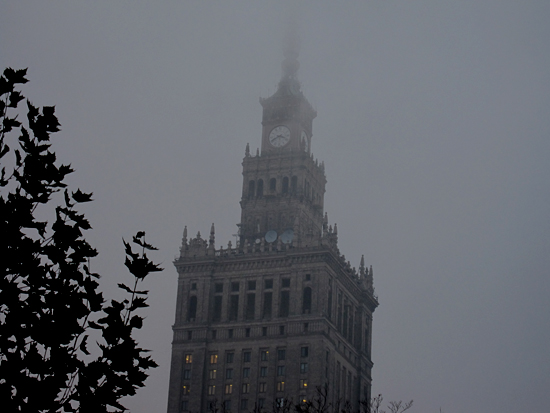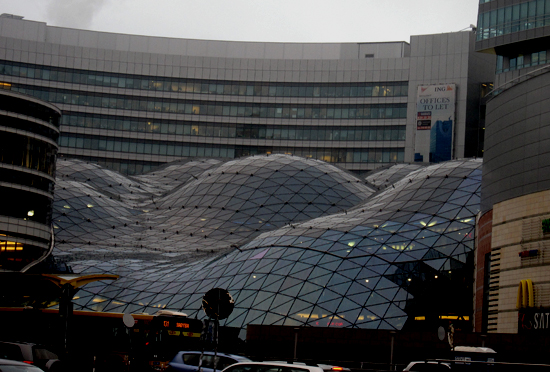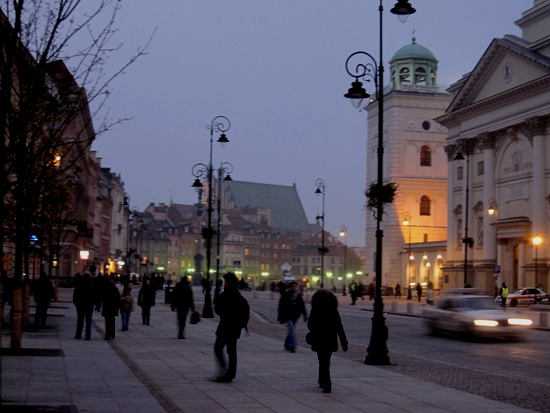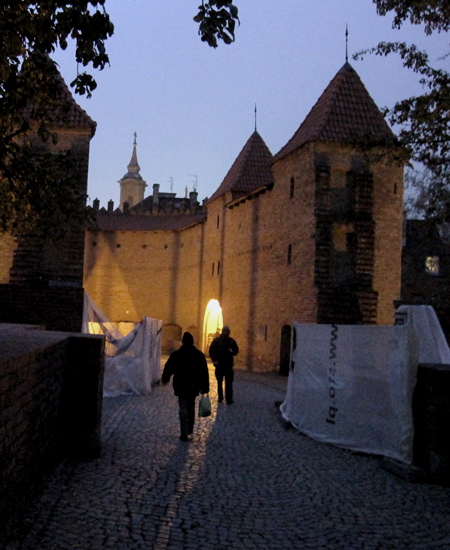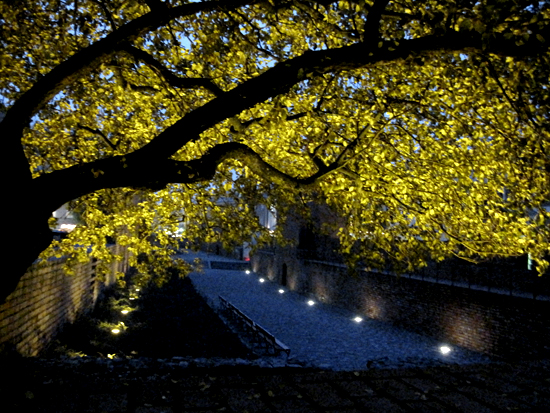 The Old Town is a nice area, but the reason I particularly wanted to drop by there was my memory of the guys in King Crimson taking me out to dinner in the square for my birthday, back in 1996 when we played here.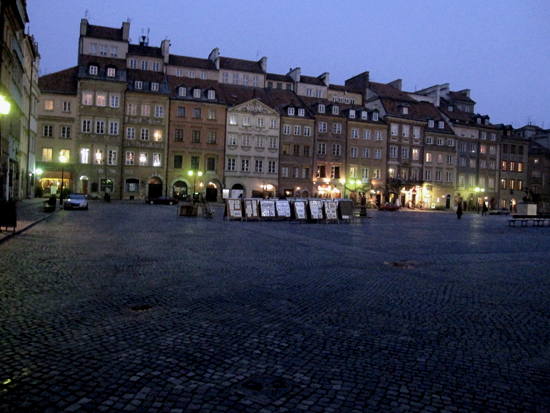 Hasn't changed at all here.. I can see the restaurant in the back of the square.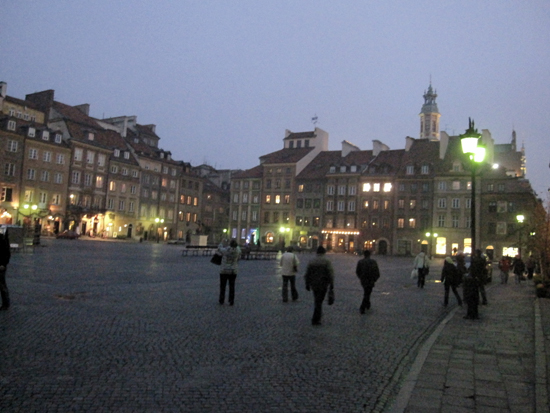 Okay, on to the last show, in Bydgoszcz:

First of all... a little note about hotels on the road: sometimes you luck out, sometimes you dont...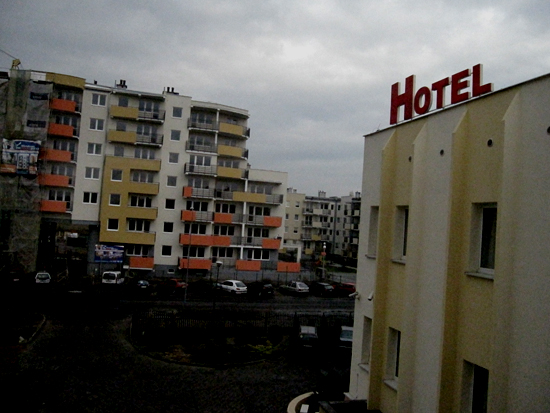 The venue is a beautiful classical theater - though we had very little time to soundcheck...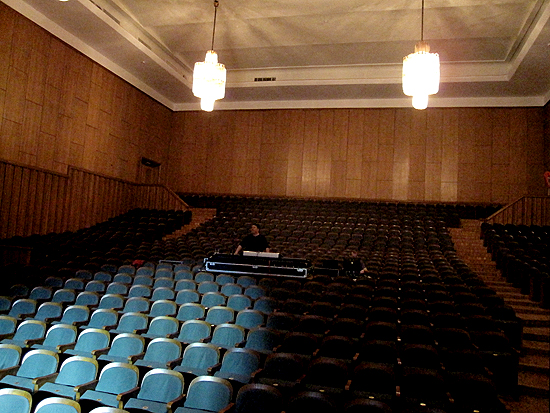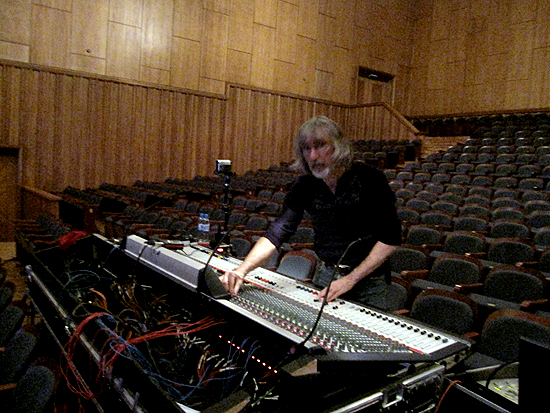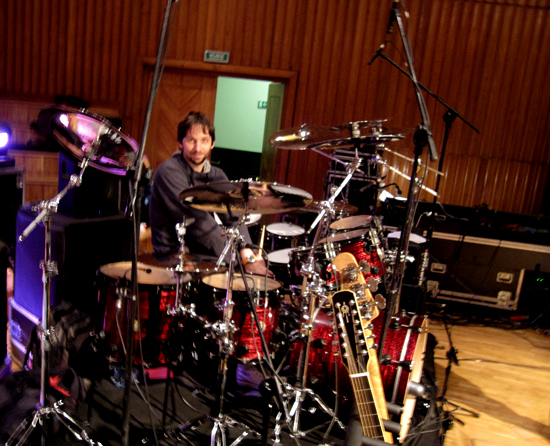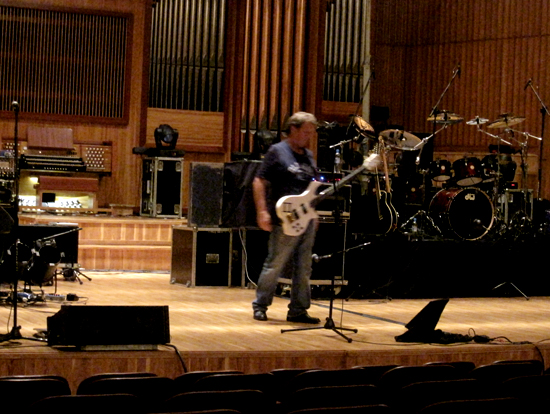 When Eddie saw the built in organ here...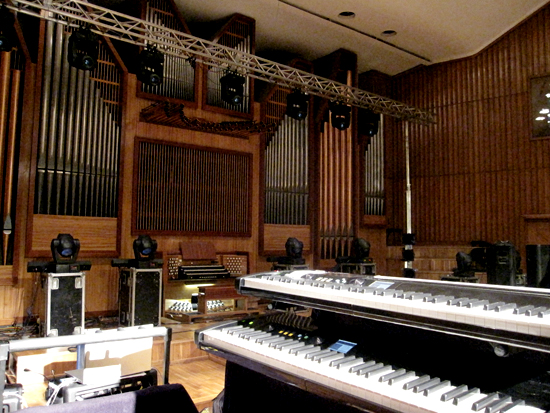 It wasn't long before he arranged to play it in the show.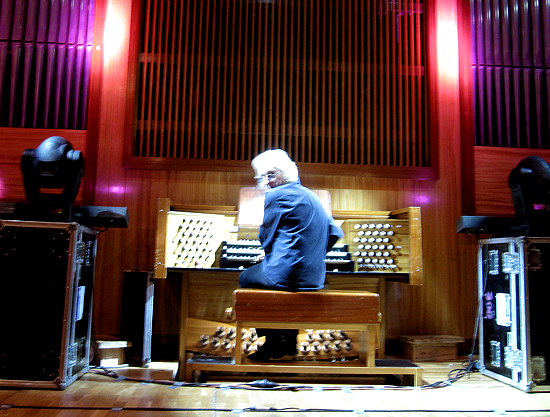 Here we go...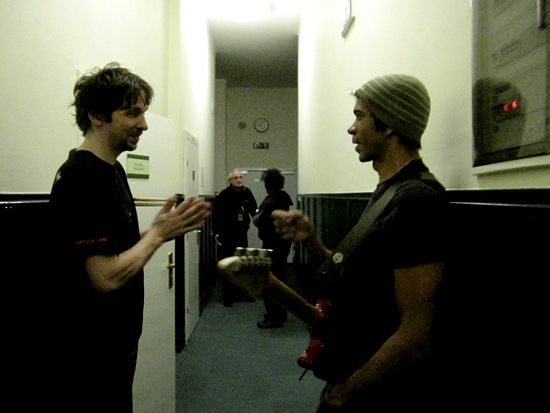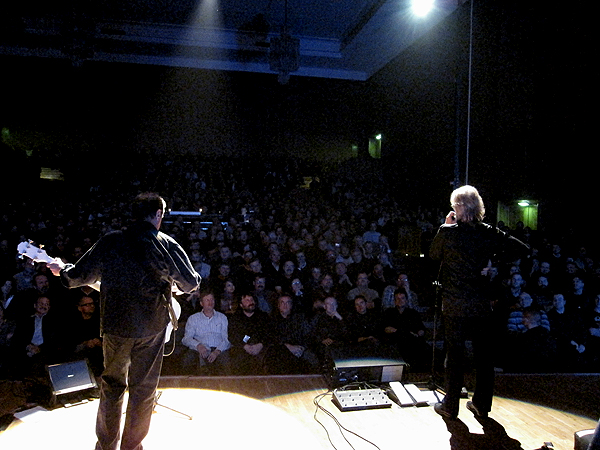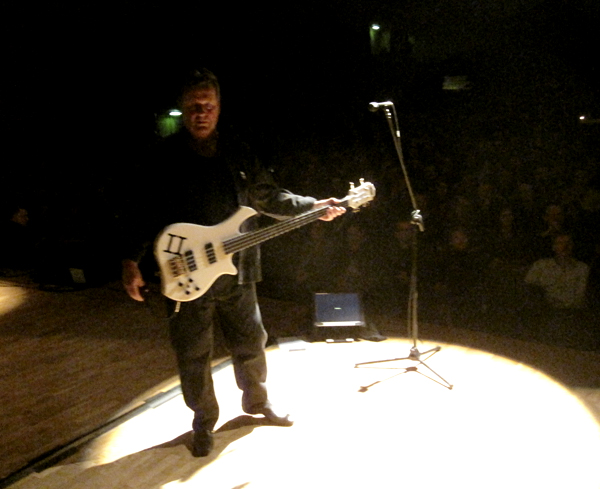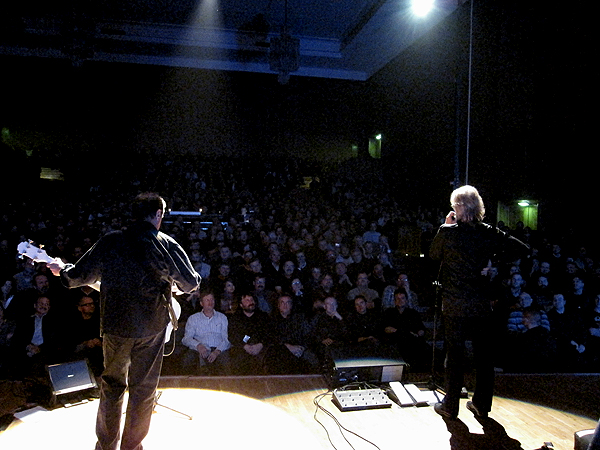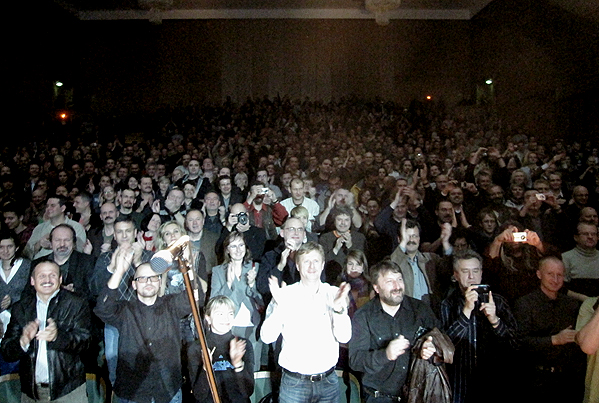 This venue had a small viewing window upstairs where I could run up and take photos on the songs I don't play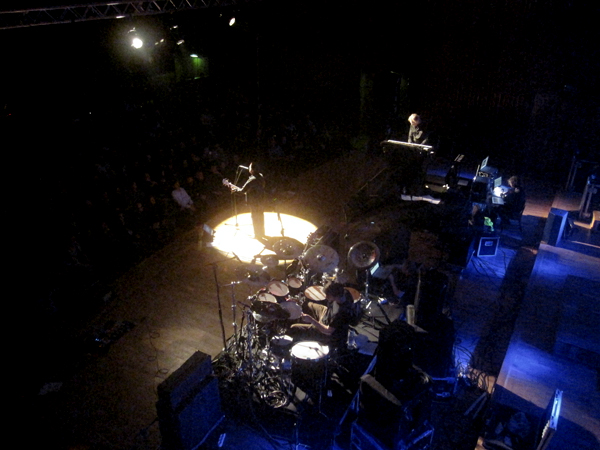 Ouch... banged my shin trying to scoot up stone stairs with the Stick on... of course someone took a photo!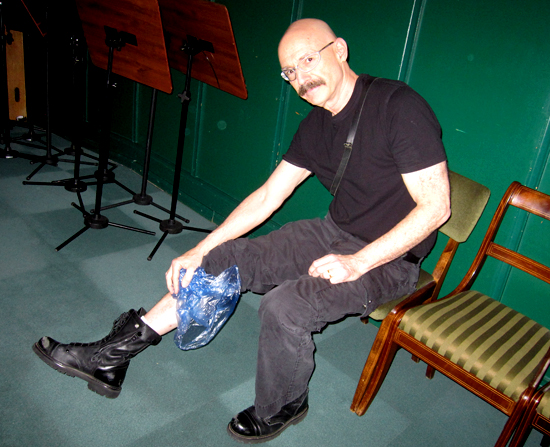 But getting up there was worth it for the vantage point!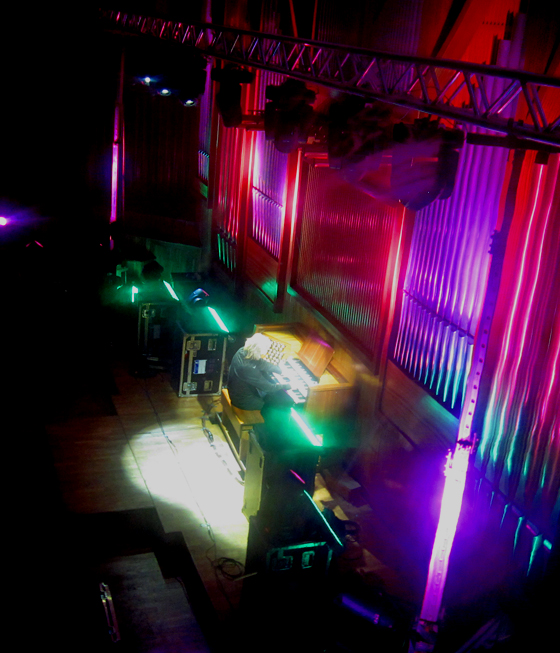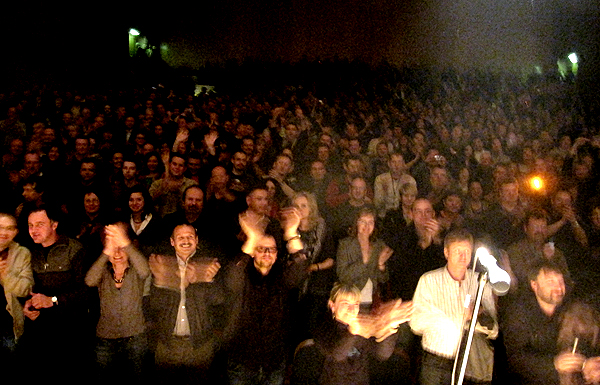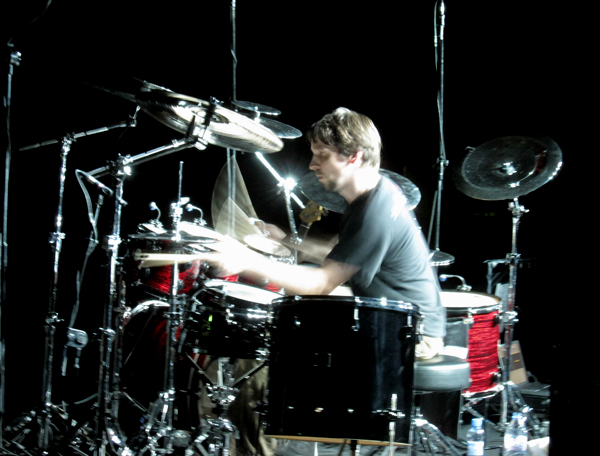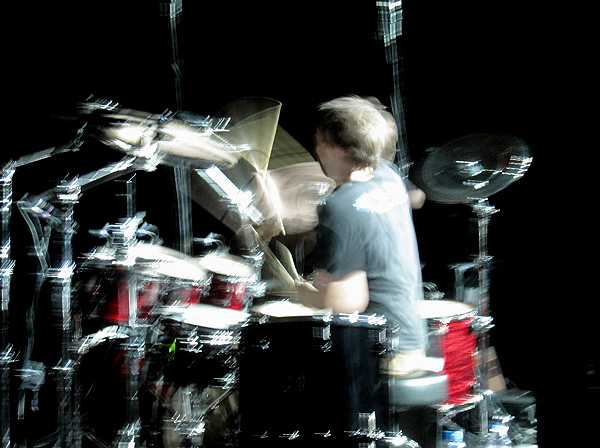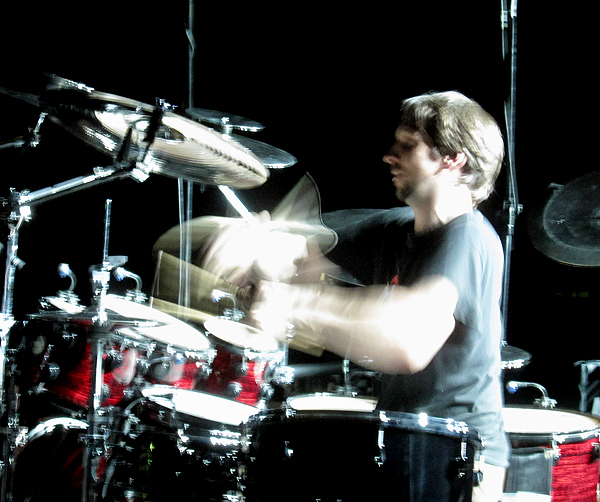 (yes, I know, I've been taking a lot of shots of the drum solos... well, they're exciting!)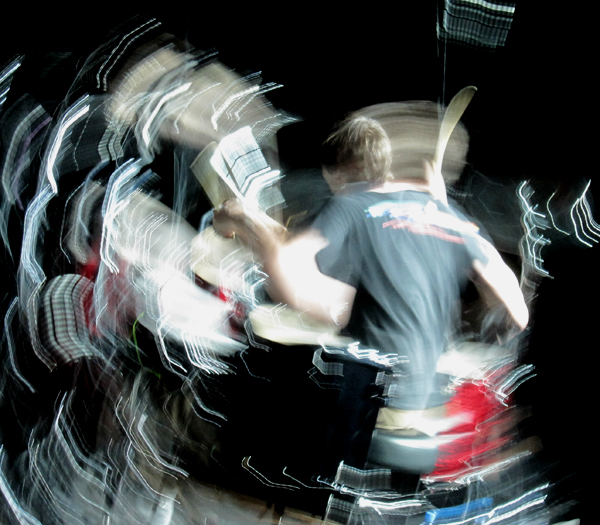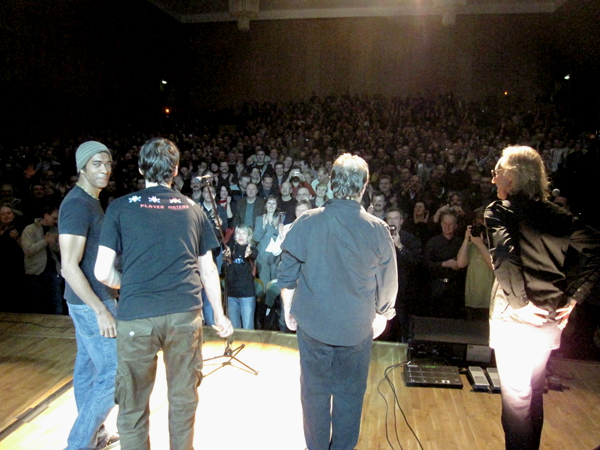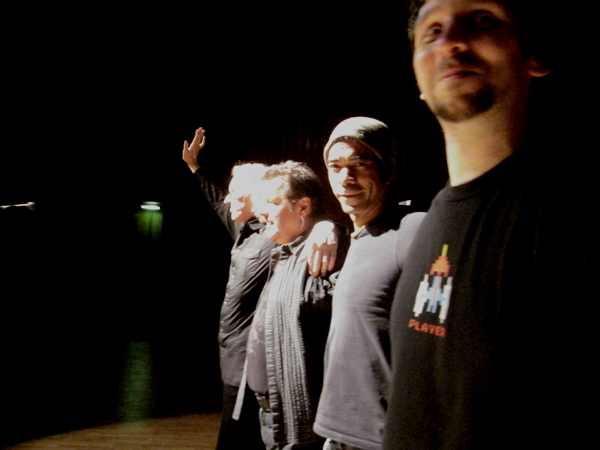 Thanks to Andre for this photo: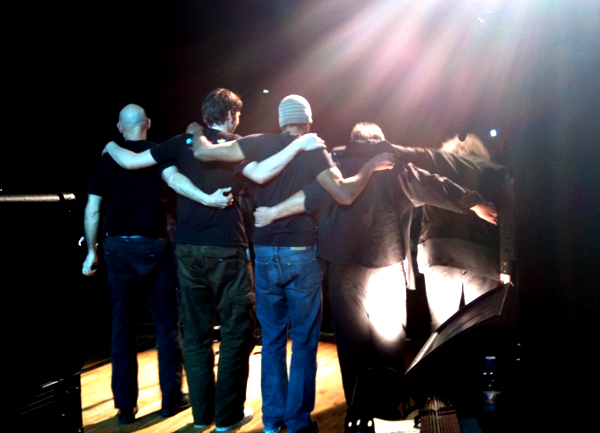 Let's call this an addendum:
Warsaw Airport, the morning after our Bydgoszcz show:

And it's about time I finally put the names of those you've been seeing in the pictures: Keith Wechsler; sound / tour mgr. Robert Frazza; monitors / stage. Andre Cholmondeley keys / stage. Boz Boswell; bass, guitar / stage. Piotr Kosinski; promoter. Eddie Jobson; violin, keys. John Wetton; bass. Marco Minnemann; drums. Greg Howe; guitar. Eddie Jobson; violin, keys. John Wetton; bass. And moi; Stick and taking photos for vous.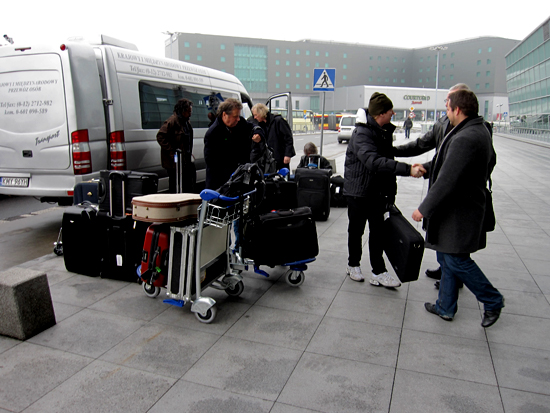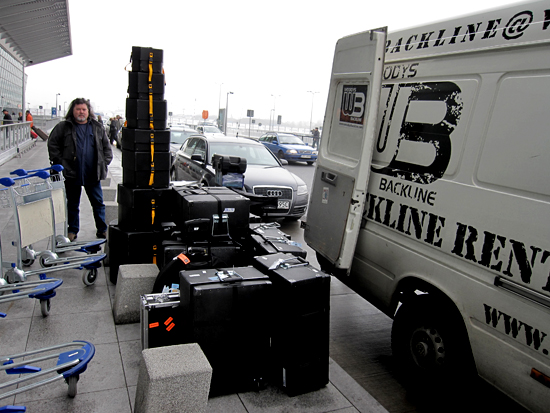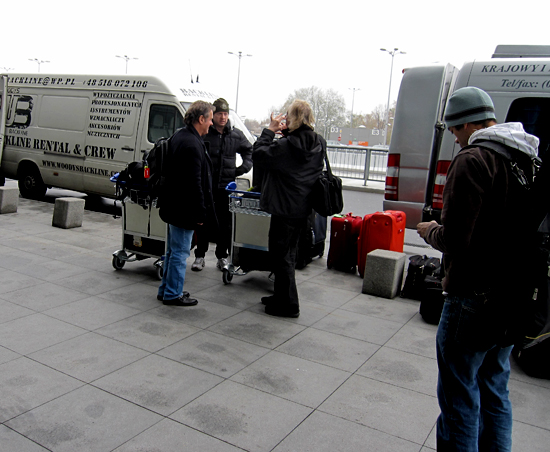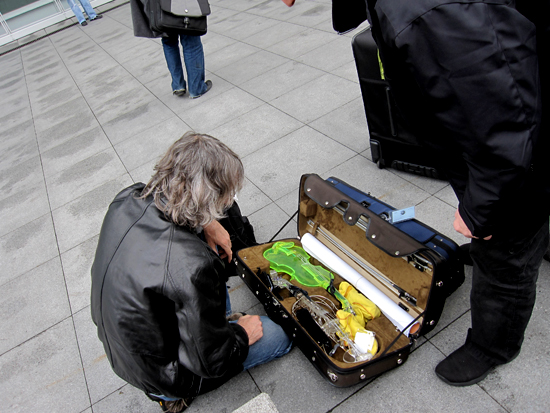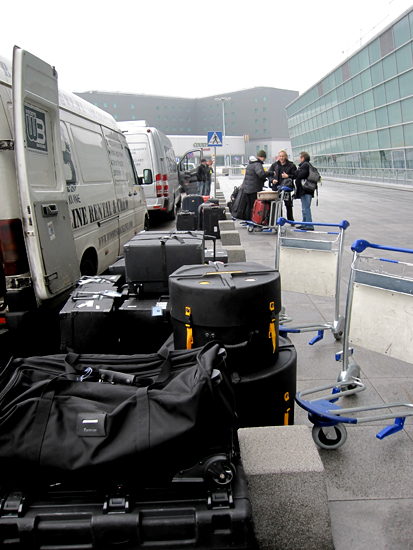 I think it's fitting to close out these U-Z Project pages with this shot: