CRIMSON Chronicles

A unique photograph book

A book of fine quality black & white photographs, and more,
from concerts, touring, recording, and rehearsing with King Crimson


CRIMSON Chronicles vol. 1 the 1980's features all the years of the band's incarnation with
Robert Fripp, Bill Bruford, Adrian Belew, and Tony Levin.
Shot from a vantage point nobody else has - that of the bass player onstage with the band.


We now have the books in stock.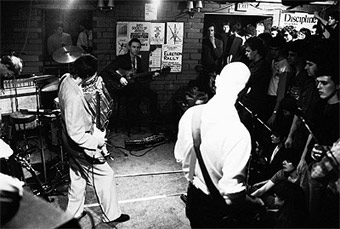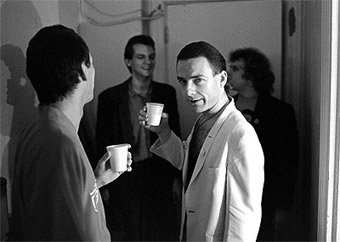 208 pages - perfect-bound, 200 line screen offset printed on heavy weight premium paper
274 photgraphs
Extensive 'captions & commentary' by the author
Amusing and illuminating quotes introducing each chapter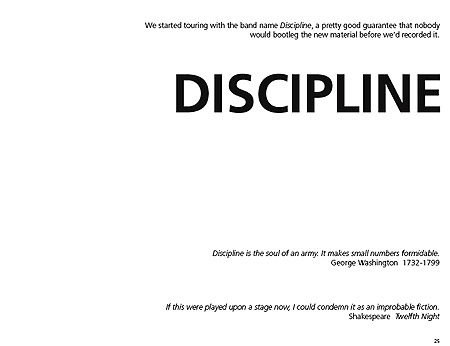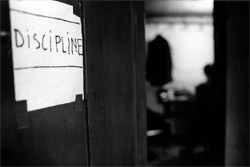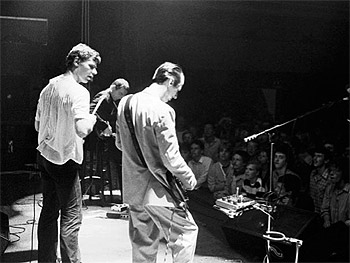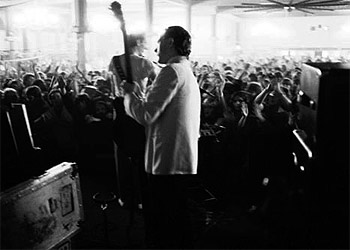 From Tony:

This page should give you a good flavor of what the book is like.

I've been working on this book, really since the late 1980's, and quite intensely this year. As the project progressed, I came to feel that my special vantage point regarding King Crimson called for more than the 100 page photo book I'd first planned.
So it grew, and I had to divide it into into two volumes, the first covering the 80's incarnation of the band, and a future volume of the 90's. To include any less seemed unfair to the history of the band.



I've tried to keep the quality of all aspects of the book as high as the photos deserve. I'm indebted to Sutherland Printing and to layout/graphics designer Megan Denver for their help.

Here at Papa Bear Records we offer our usual safe online ordering, quick shipment, and fair pricing. Be sure to check the shipping cost chart - the book is weighty and shipping varies a lot to different locations.

Here is a small quote from the Preface you might enjoy:

...the dedication remains the same; to the fans of King Crimson, whose devotion and patronage though the years has enabled the band, and each of it's players, to do our best to stretch musical imaginations.

If you get the book, I hope you'll enjoy it for many years.

Tony Levin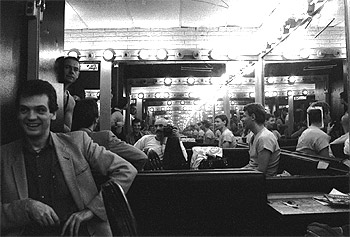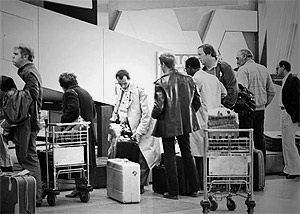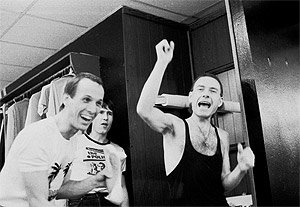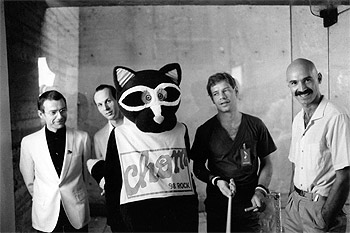 Some Q&A about the book:


How were the photos taken?




With a Nikon, and TriX film. Sometimes using a tripod onstage, and footpedal trigger.
Most were then printed in 5x7" format on photo paper. Some negs were scanned digitally.

Will there be a volume 2?




Yes, volume 2 will have b&w photos and diaries from the 90's incarnation of the band.
The photos have been printed, but it might be some time until the book is ready. (!)

What does Crimson Chronicles cost?


The book is $25 plus shipping.
(Shipping costs vary a lot - there is a chart on order page.)

Where can it be bought?




The book is only sold online, right here from Papabear Records, so that we can keep
the price reasonable. (It would have to be far higher in stores.)

Will it ever be sold at shows?

That's unlikely, again because of the pricing.

Are some of these photos from
Tony's 1983 book "Road Photos"






Yes, a few are from the same negatives, some are from similar shots on the same nights.
"Road Photos", incidentally, sold out long ago
and will not be re-printed. That book, only 96 pages, sold in 1983 for $10, and has reached up to $102 on eBay. You might predict that this book will someday go up in value too.