Ah, good to be back in Japan!

The first thing that I'd like to share is the following photo of Terry's drum cases.

He has a notoriously large drum kit, and, seeing this on the way to stage at the first soundcheck, I couldn't help but wonder how the Japanese drum tech felt when he first saw what awaited him.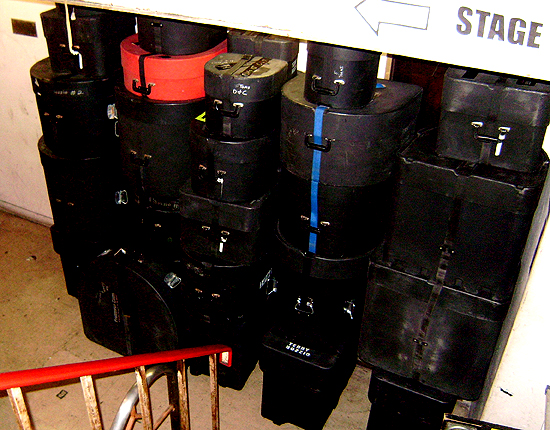 That's just Terry's cases, not Pats - in fact I'm told it's not all of them!
Here's what the kit looks like all set up;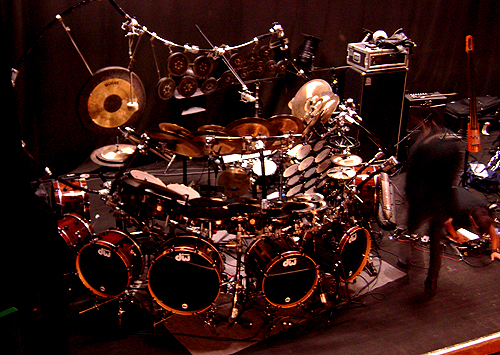 And, from Terry's vantage point...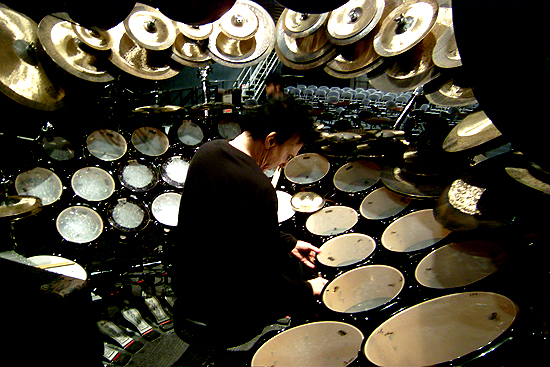 That's a lot of drums!

As before when touring Japan, I can't resist sharing a bunch of photos of the sights from hotel, travel, and at gigs.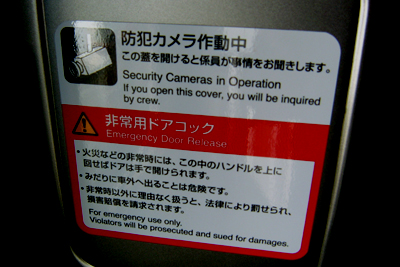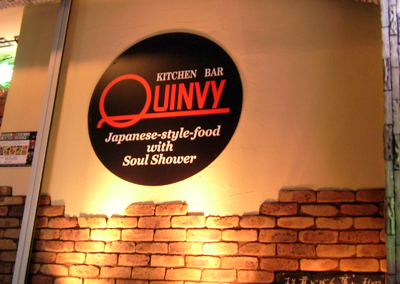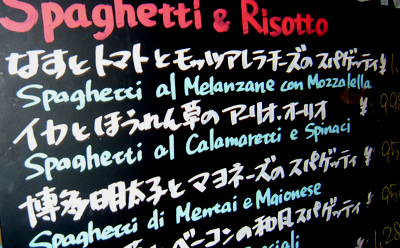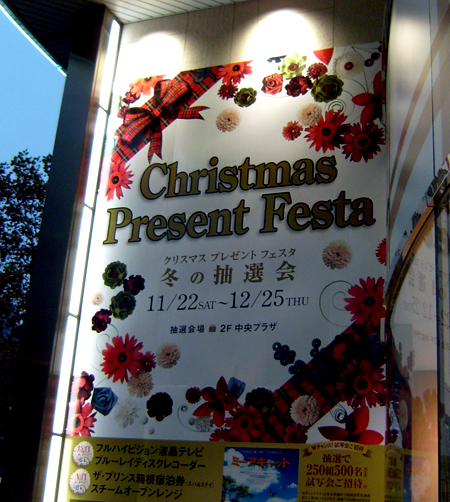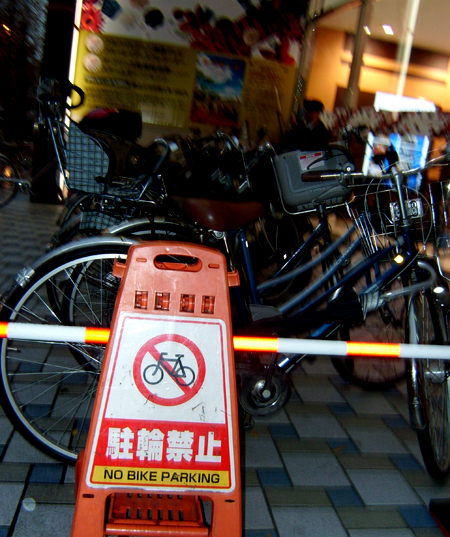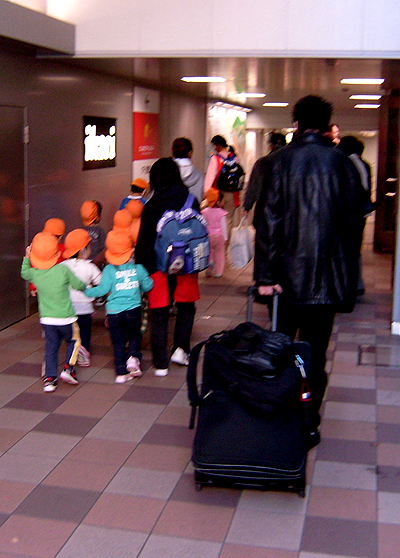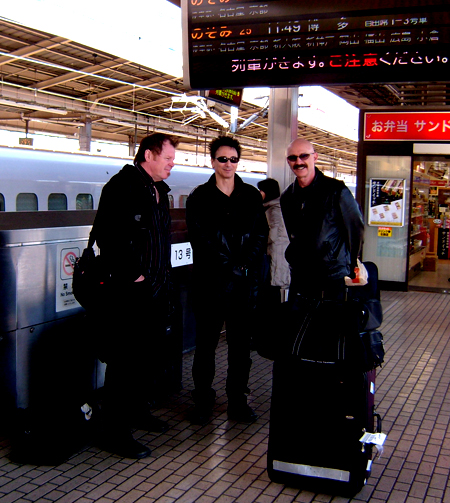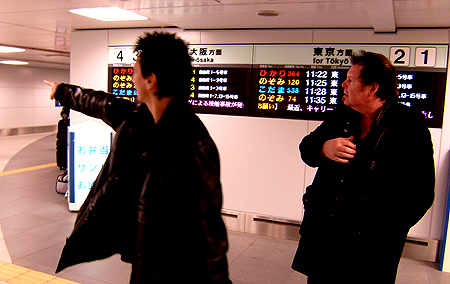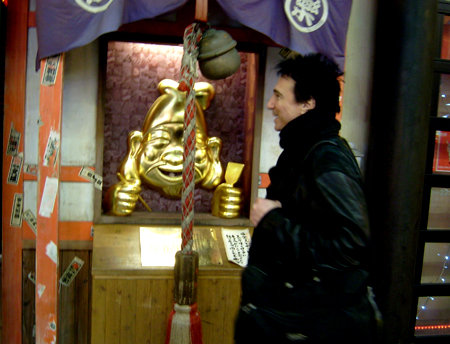 Yes, there were gigs too!

Here are some random shots from them...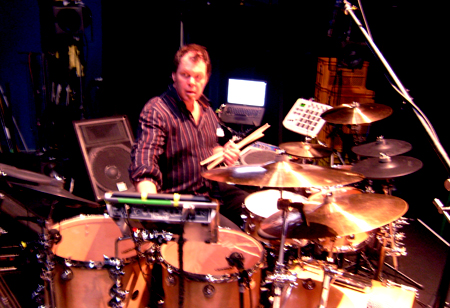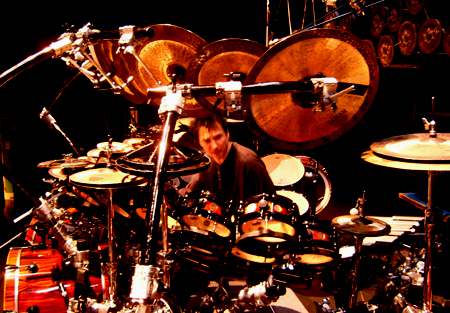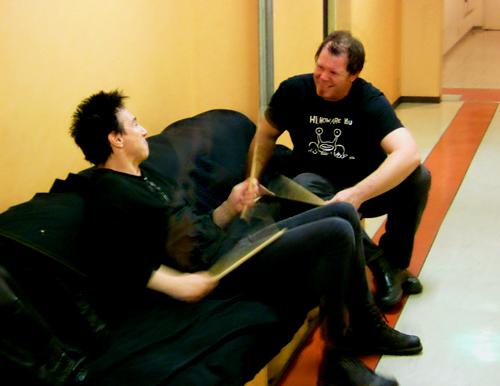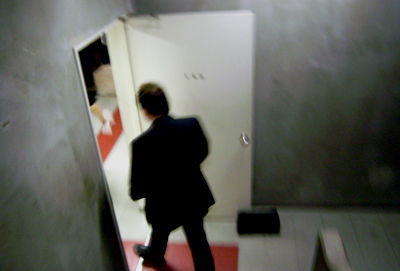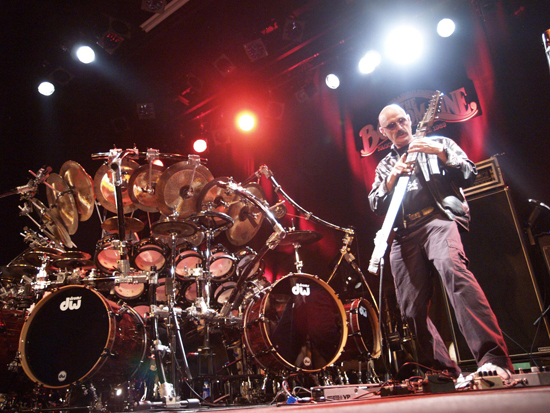 (This shot, from the Nagoya show, was taken by our promoter, Naoju.)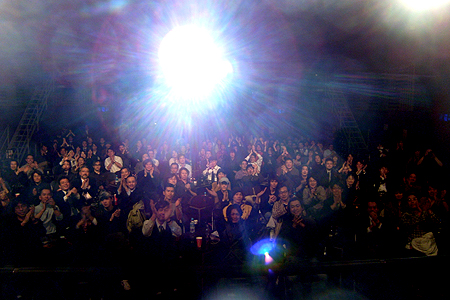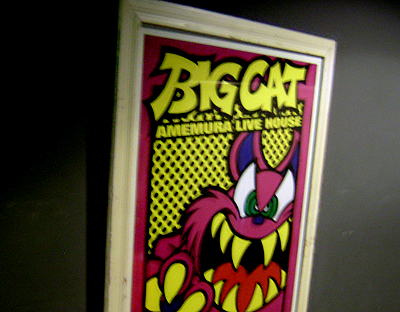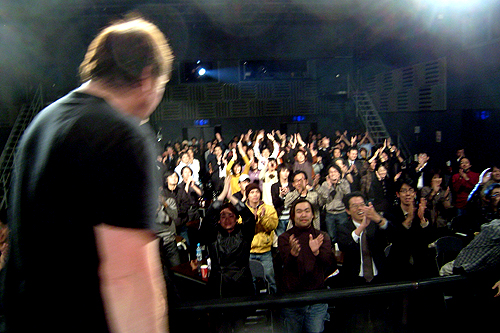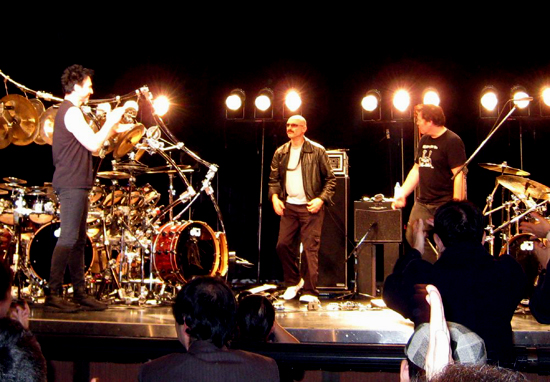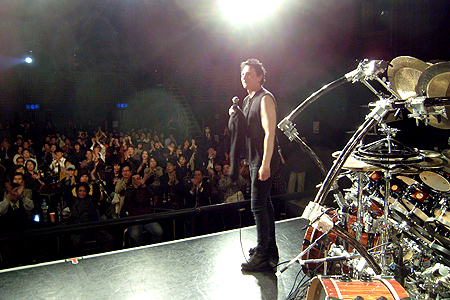 I think it's time for a second page - Tokyo shows are coming up, with the addition to the band of the great Allan Holdsworth.