Sept 20 We're in Paris for four nights, with 3 shows at the Olympia.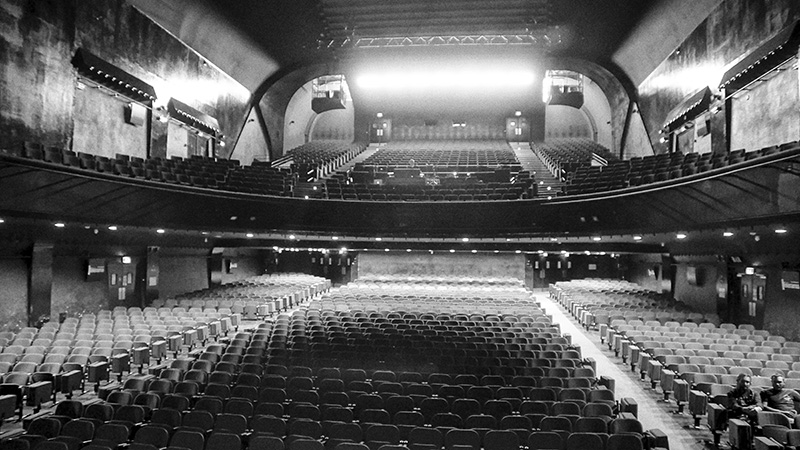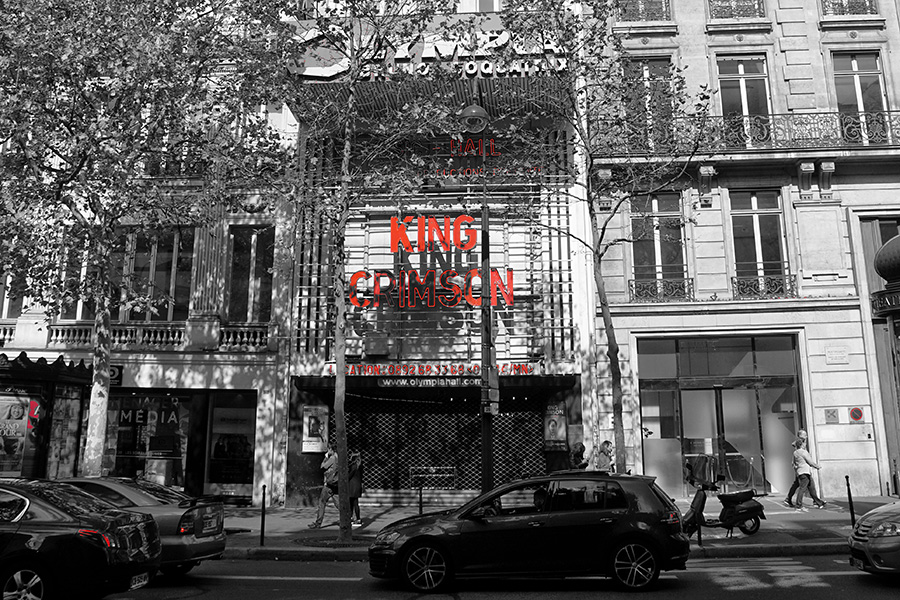 At the first soundcheck, a bit of trouble with my old yellow bass, picking up buzz from the (even older) light system in the venue.

Michele to the rescue...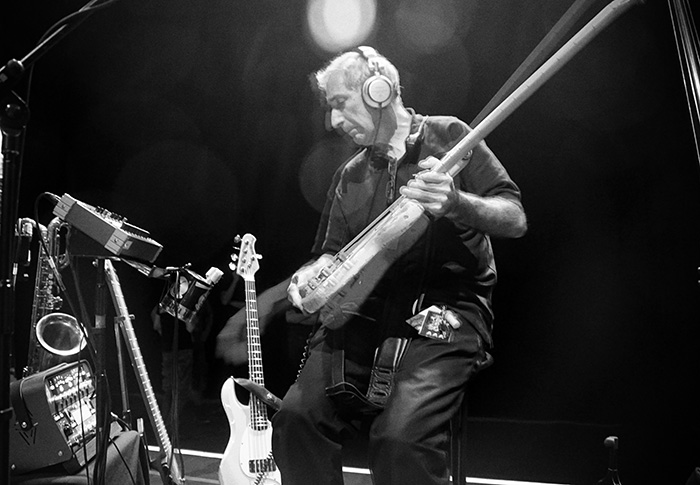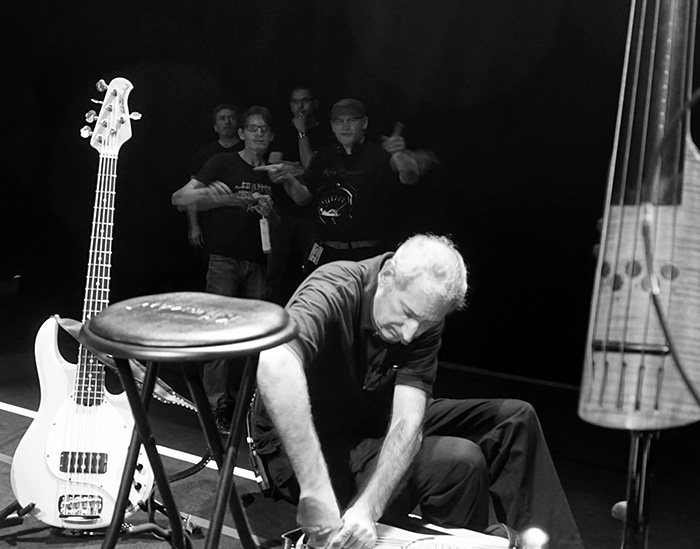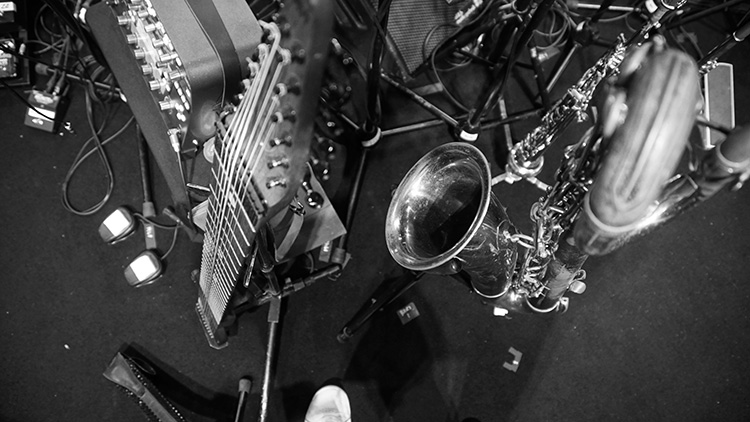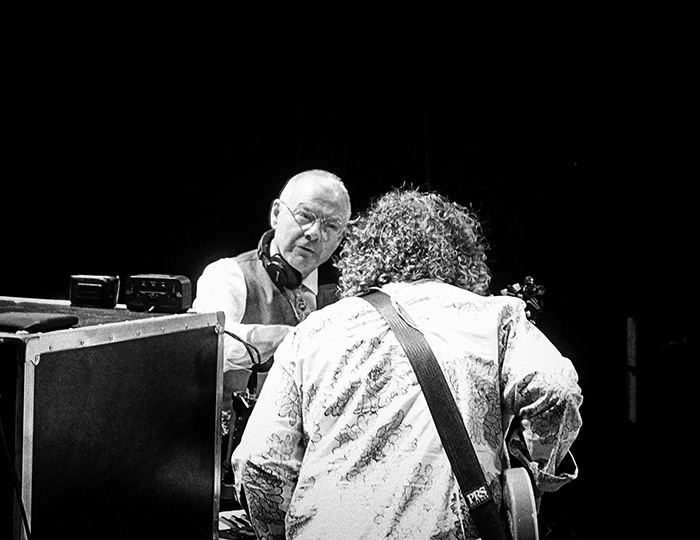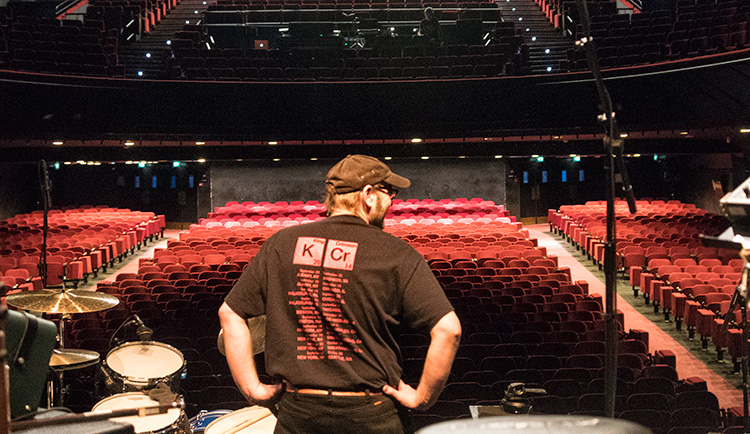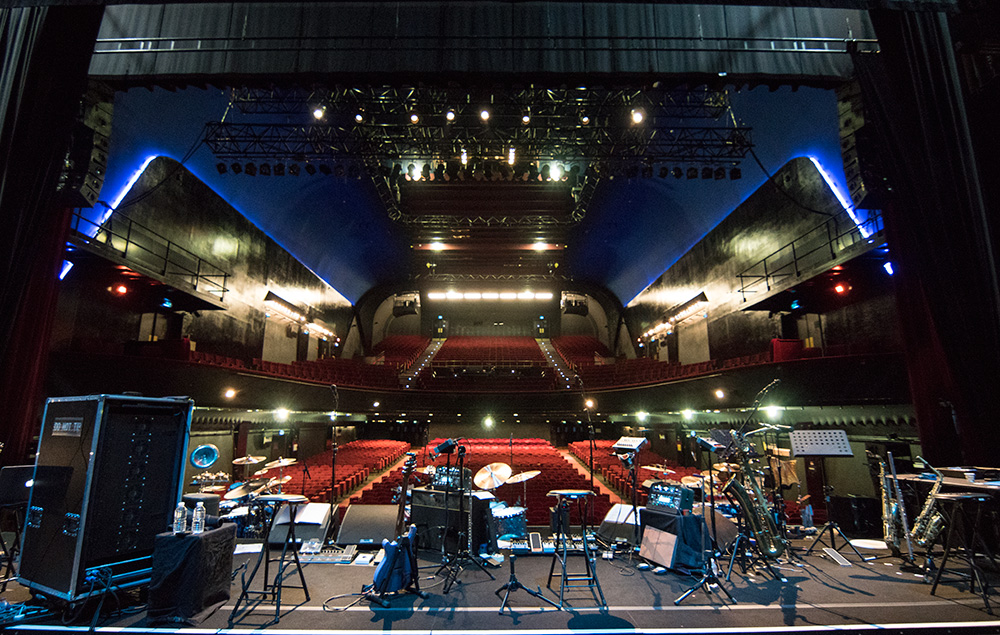 backstage...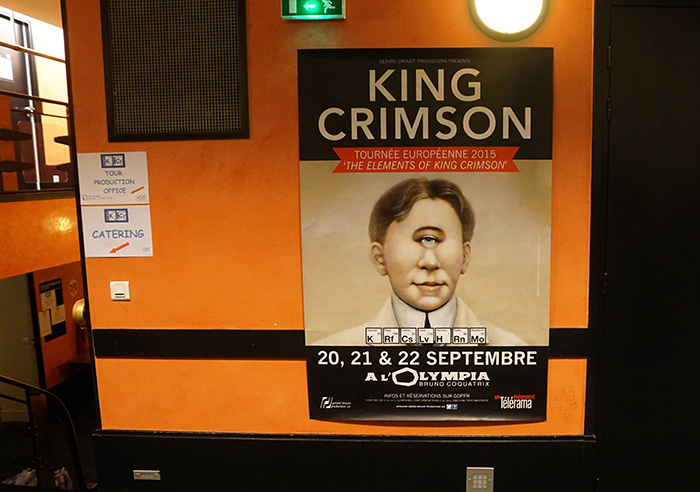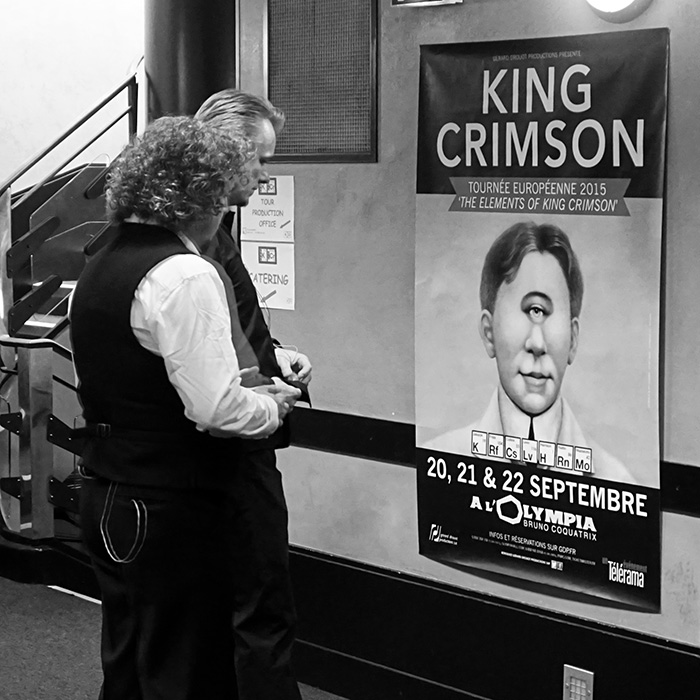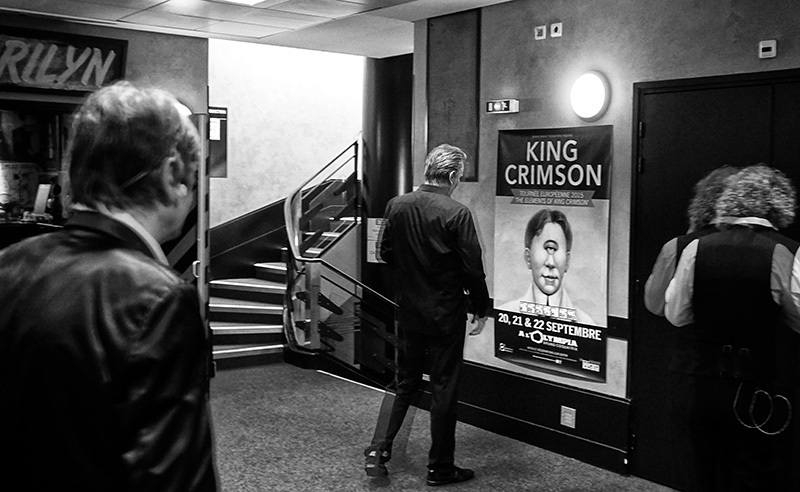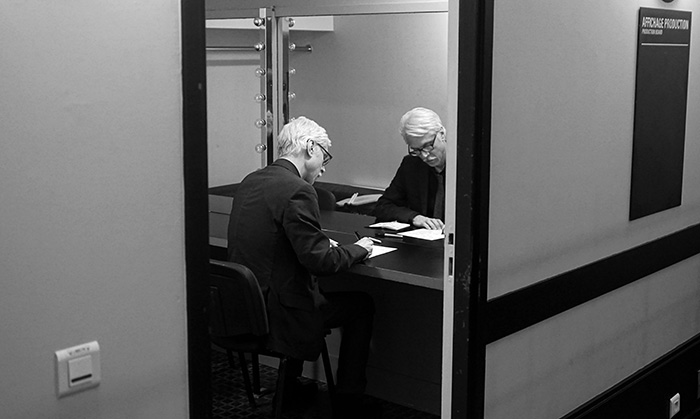 Didn't spend the whole four days at the venue!

A bit of a look around Paris...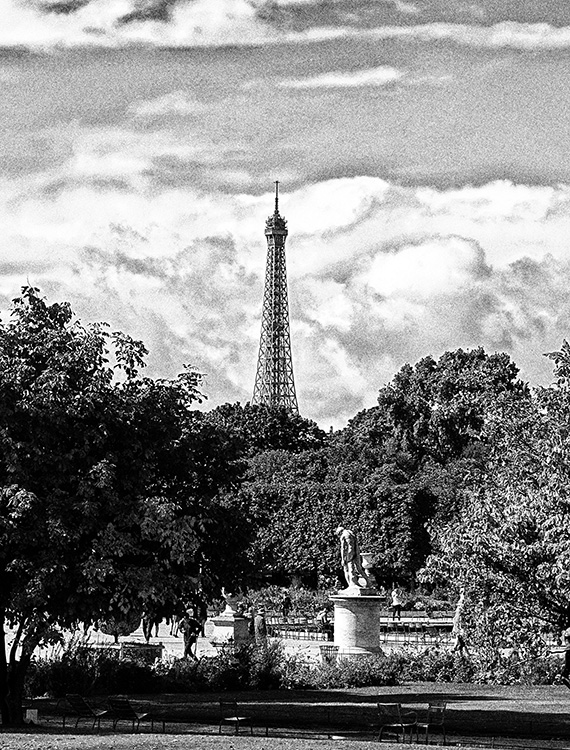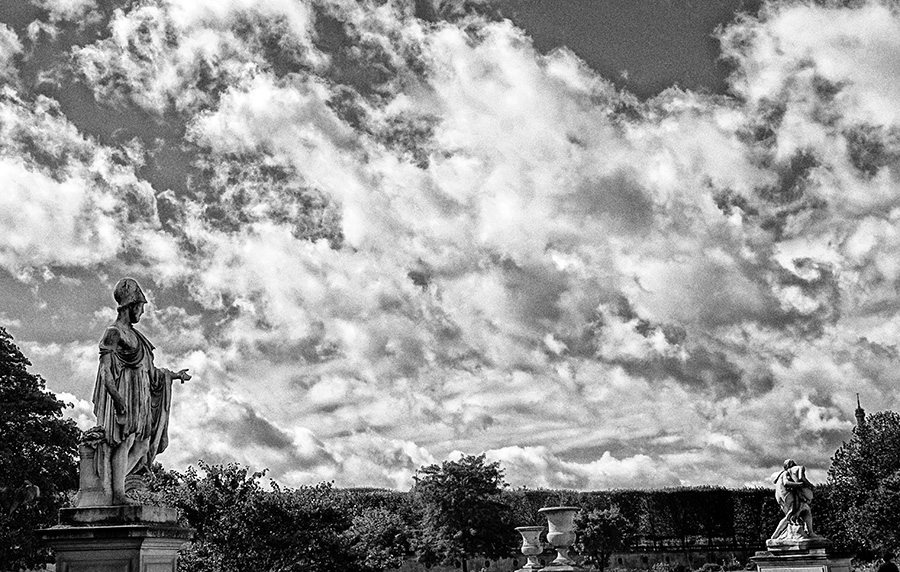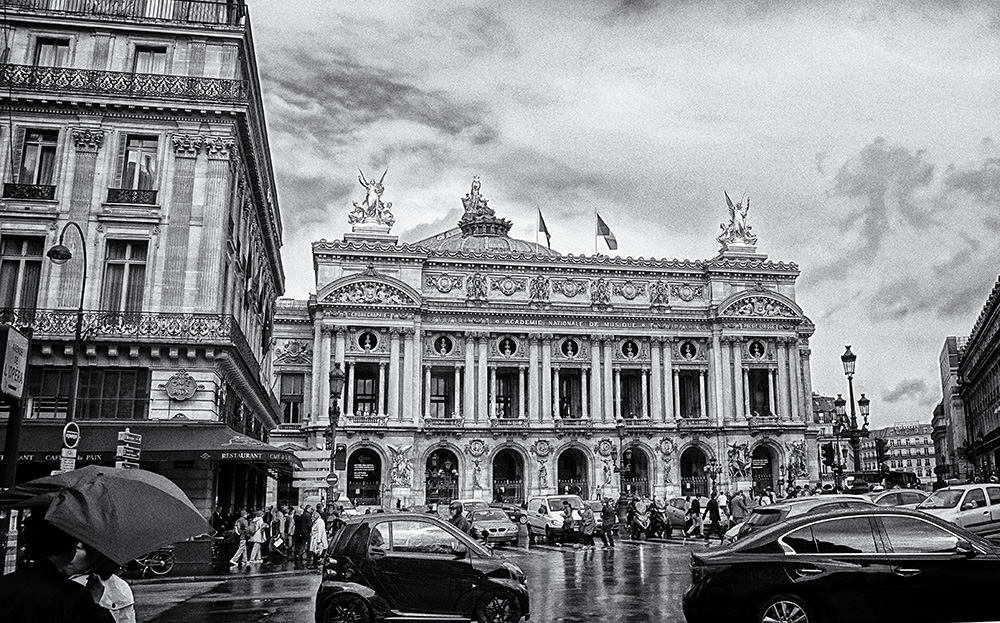 Great to hook up with my good friend Manu Katche... (not my best photo... it's asking a lot of the cellphone to catch our reflection in a window across the street!)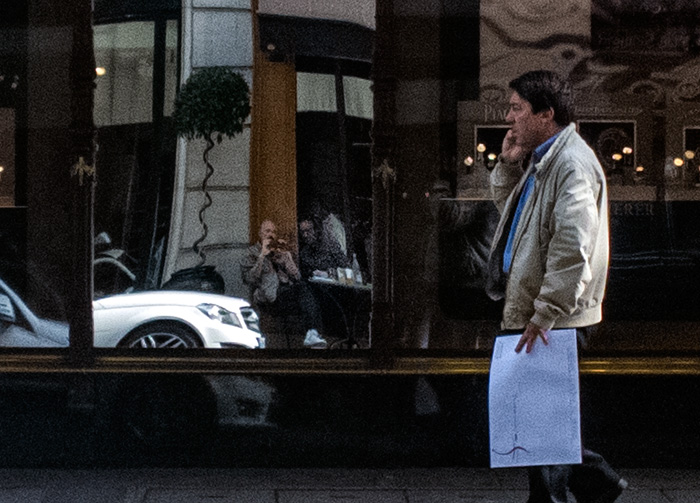 And, a coffee with bassist Marco Machera... maybe the cafe knew it was a bassists' table, and arranged for the bass clef to be there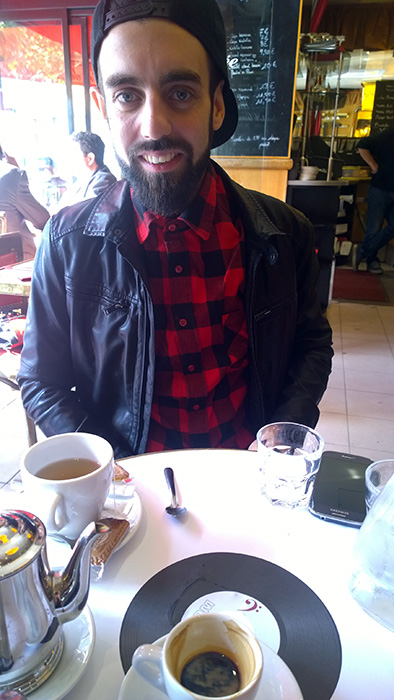 With three nights at the venue, and my vow not to take pictures during the show... lots of shots of the guys backstage!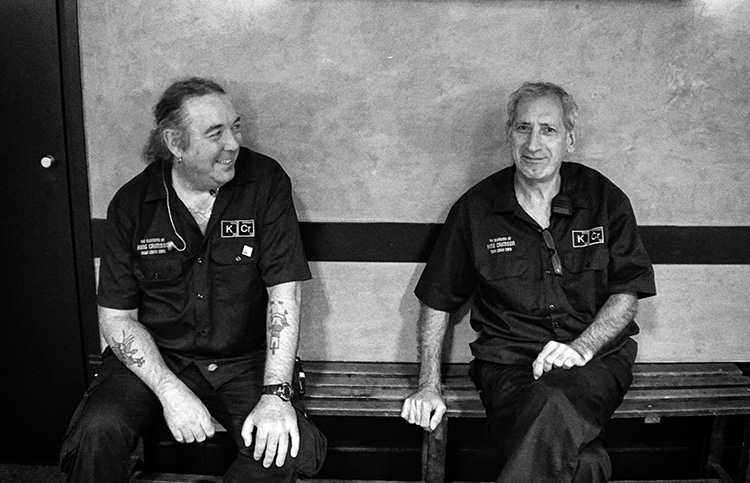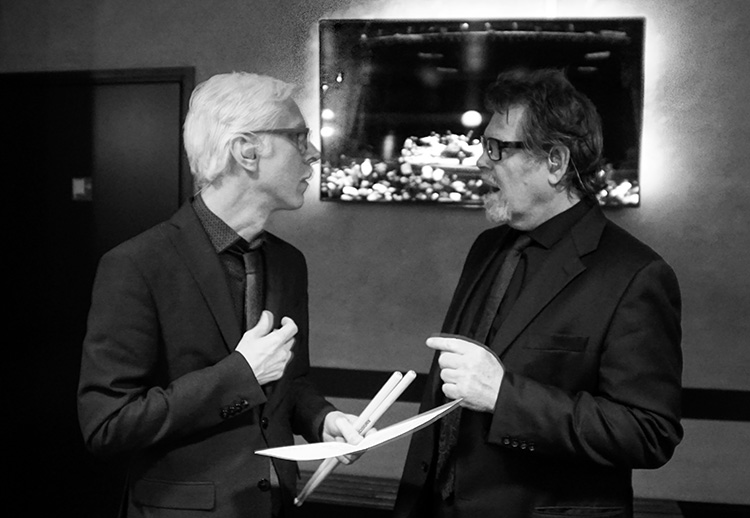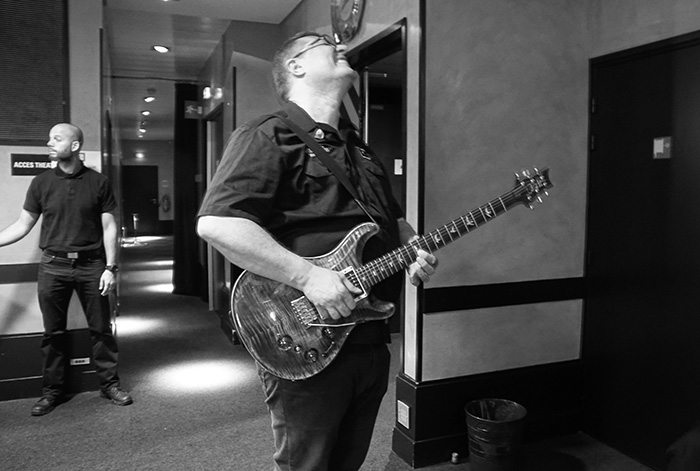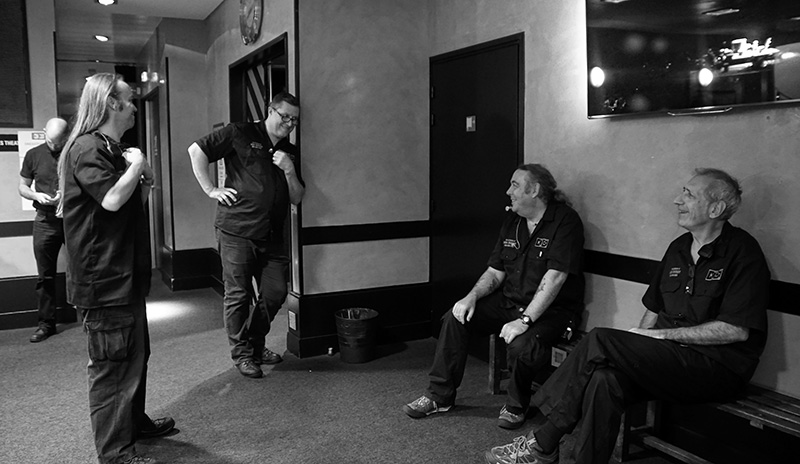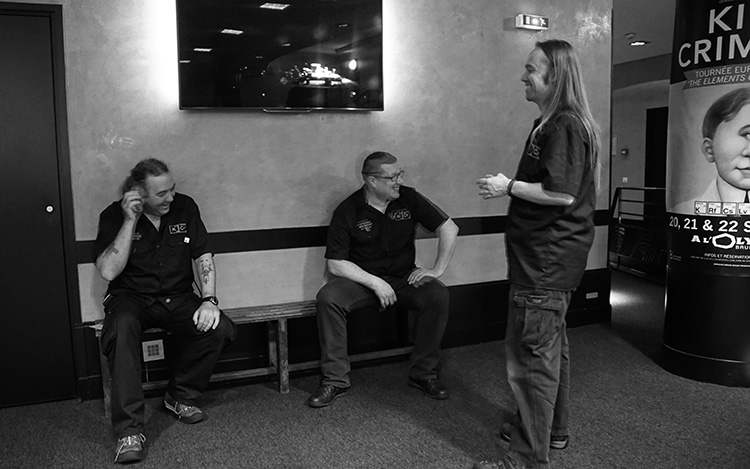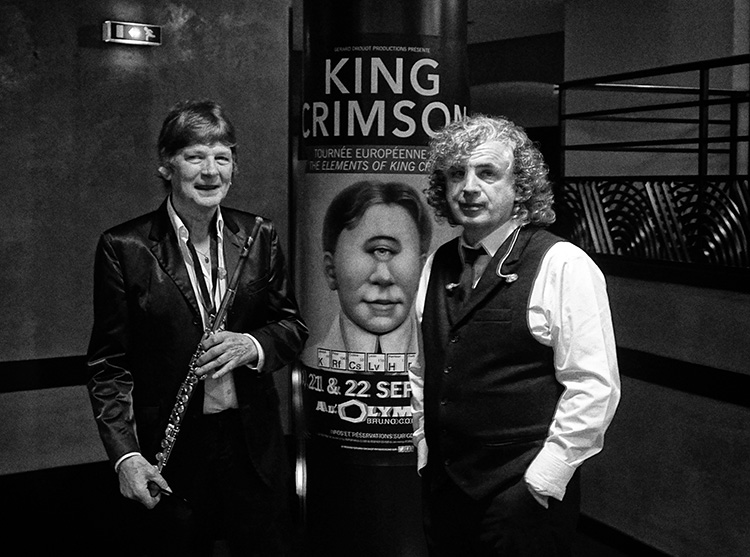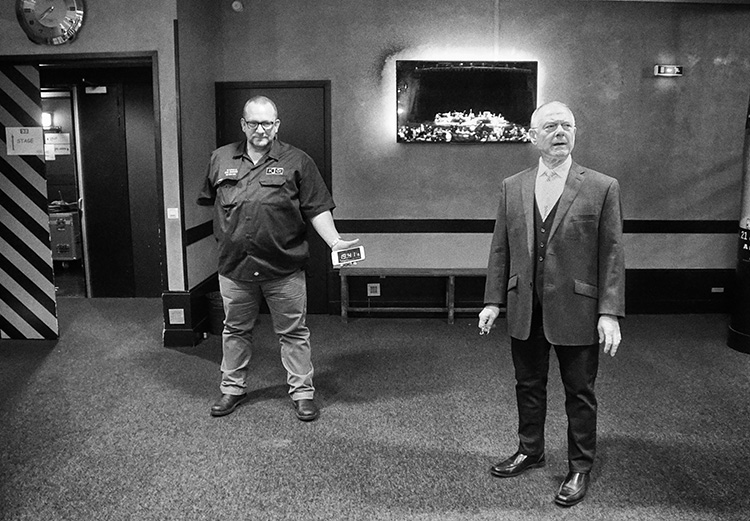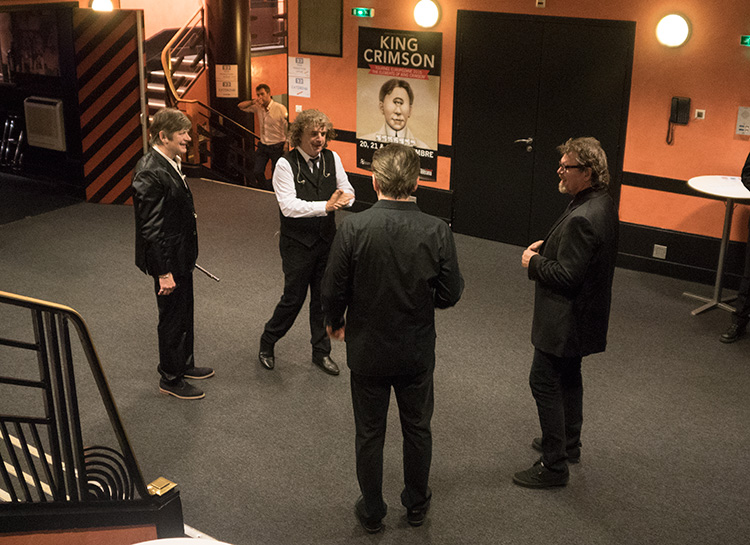 I now have a nice selection of ties... this night I went for not much color, though...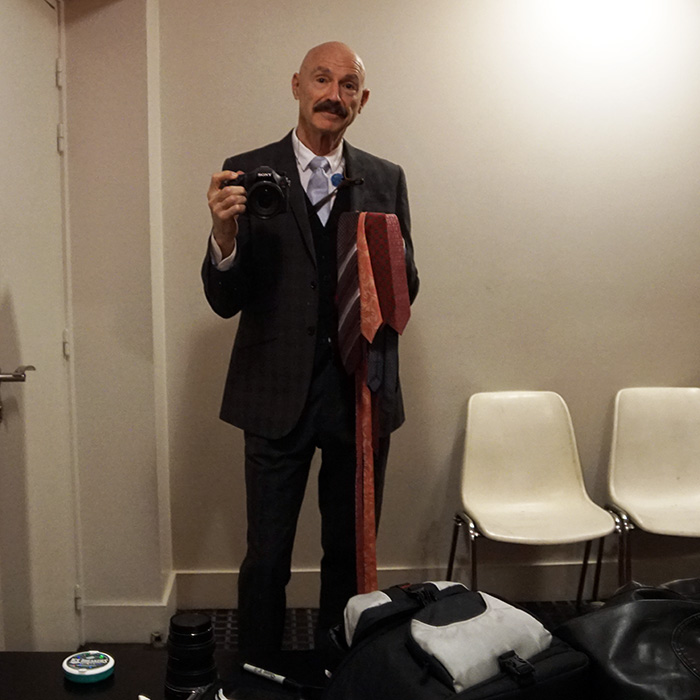 These Paris shows were really nice. Audiences were wonderful, and we have enough material to make each show somewhat different.

Best part is that we're playing well together - varying things quite a bit on the pieces each night, still with lots of surprises for us in the band.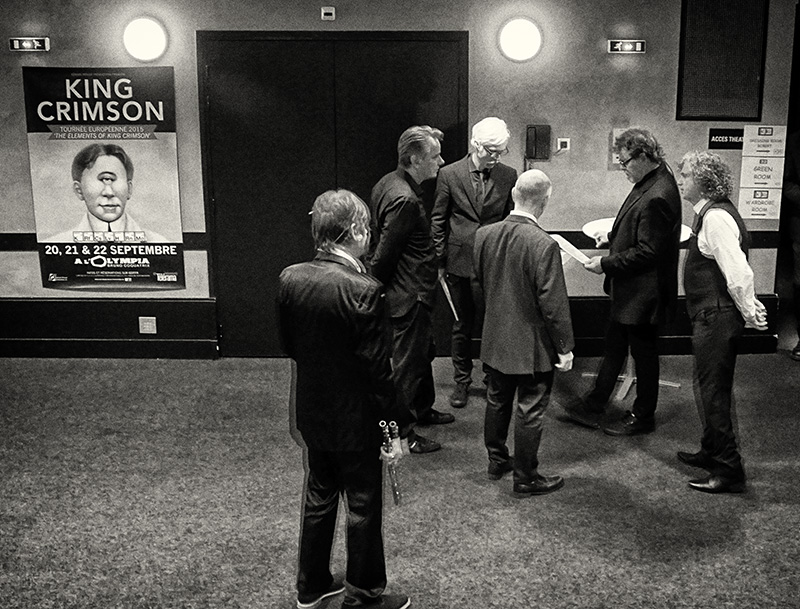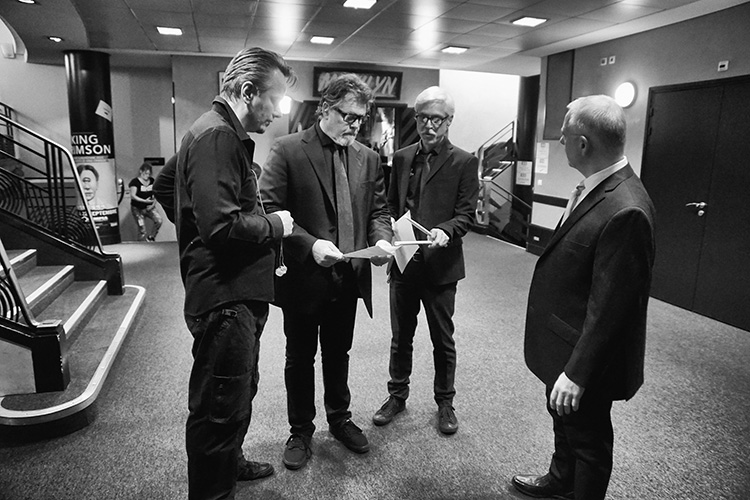 After the three shows, a bit sad to be leaving Paris - had a great time here.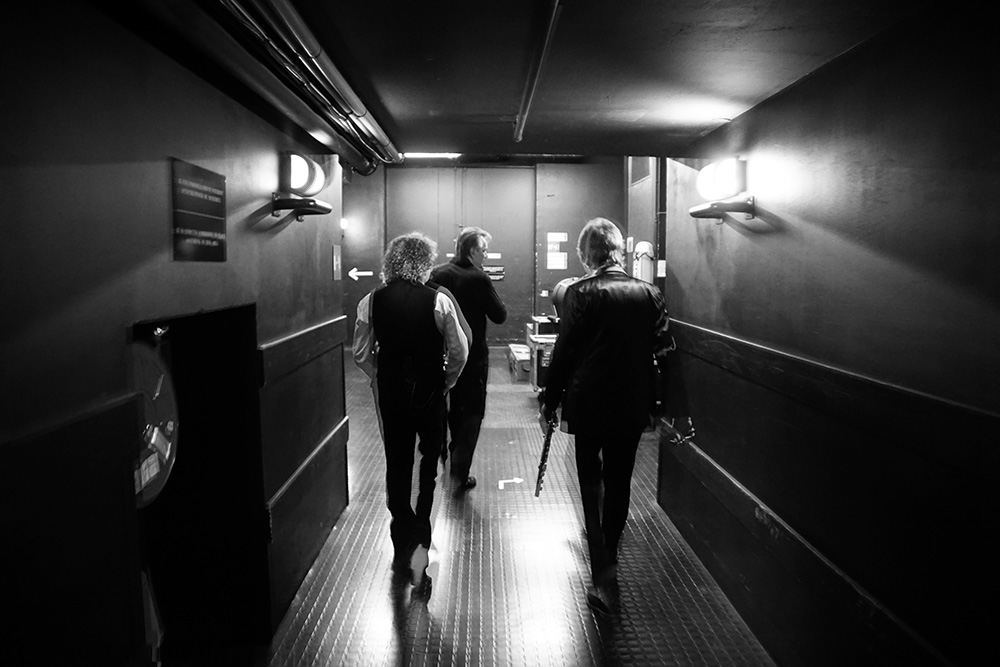 Next up for us, a bus trip to Utrecht, where we'll do the last two shows of this part of the tour.

More soon, from there.