Feb. 10
I arrived in Zagreb, to rehearse and play two shows with Gibonni. He's a very popular singer here, and has a wonderful band made up of international players and great musicians from this area.

I joined in for a show with the band back last June, and having enjoyed the music and the people, I was very happy to come back for two more shows this time.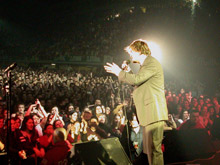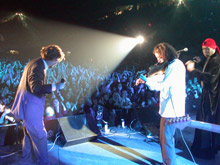 Rehearsals were at the hotel in Zagreb, with lots of musicians crowding into the meeting room we used.
Manu Katche is here playing drums. Geoffrey Oryema has also come in from Paris, to sing in his unique style and play some kalimba.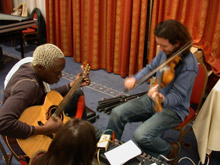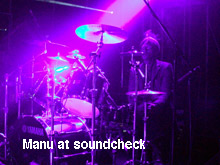 From Macedonia, Vlatco Stephanovski, an extraordinary guitarist, is here to join in, as is Marko Ramljak on violin.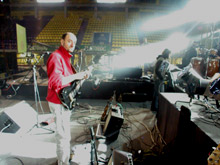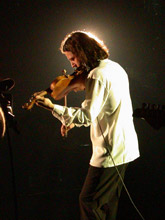 The first show, in Zagreb, had a huge audience, and was a big success.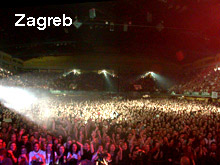 Then, off to Ljubljana, a few hours away. (In Slovenia - but, of course, you knew that, didn't you!)
The show there was also packed, and again Gibonni gave his all for the audience.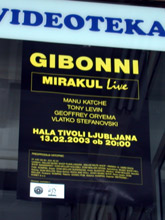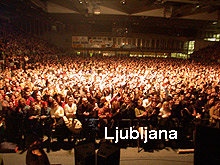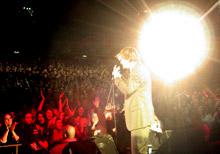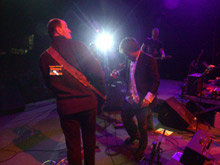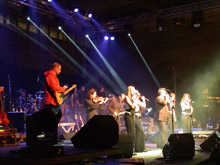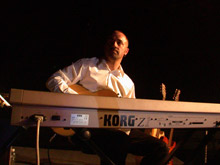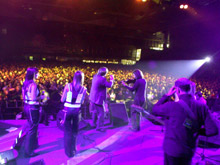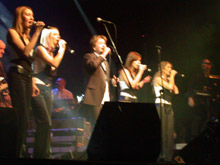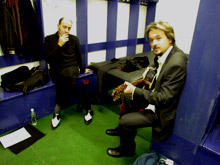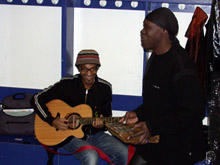 My final day here I finally had a chance to look around Zagreb a bit. Found a nice music store that carries Music Man basses, and to my surprise, a Harley Davidson dealer. Had to get that Zagreb Harley t-shirt!!