TONY LEVIN'S WEB DIARY

the PETER GABRIEL
BACK TO FRONT TOUR
Spring, 2014

page 9 - Ostrava

Ostrava, Czech Republic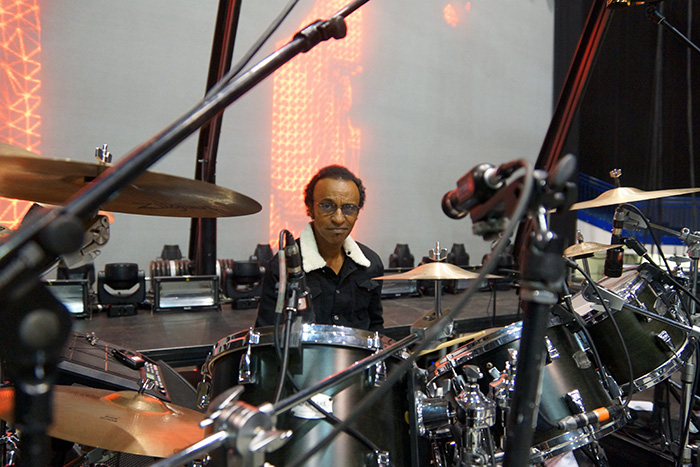 Manu is looking cool todays soundcheck, as usual. Peter... he's sporting a new hat... maybe preparing for the Finland show next week?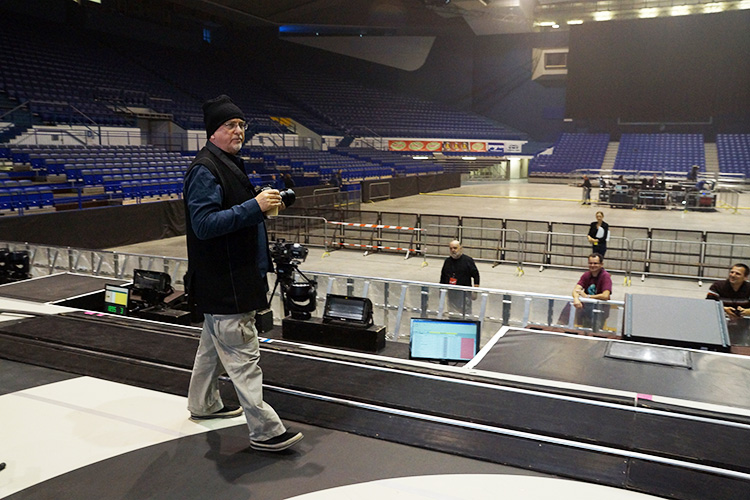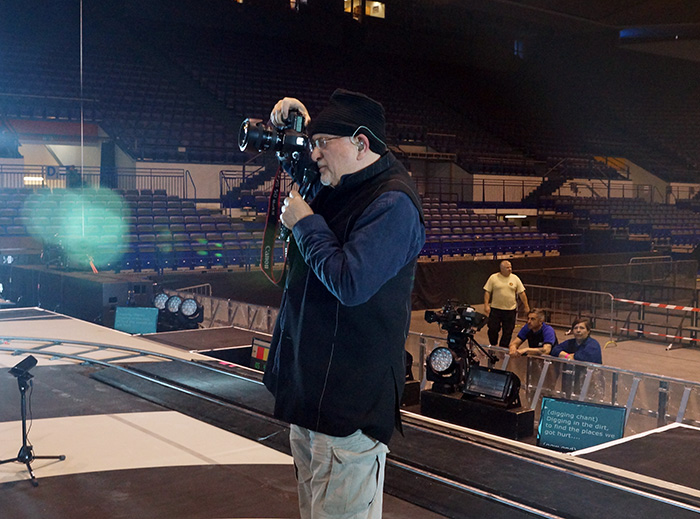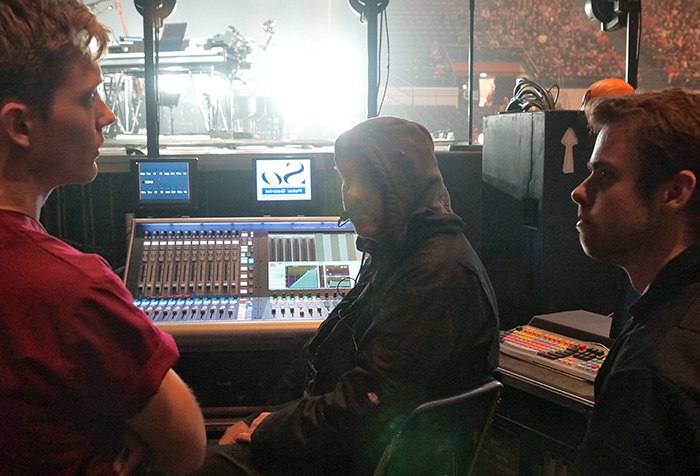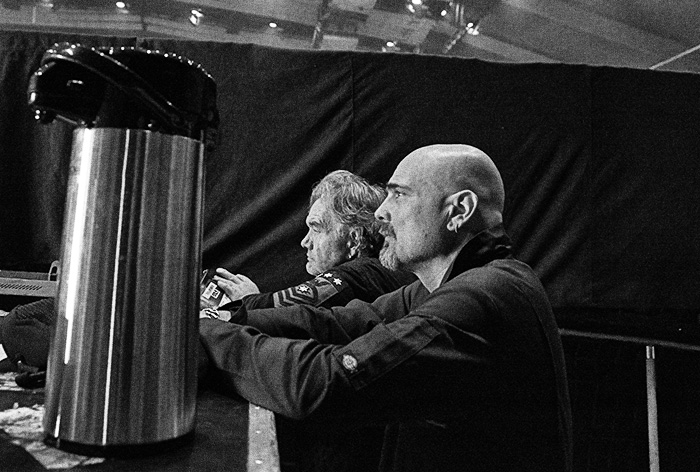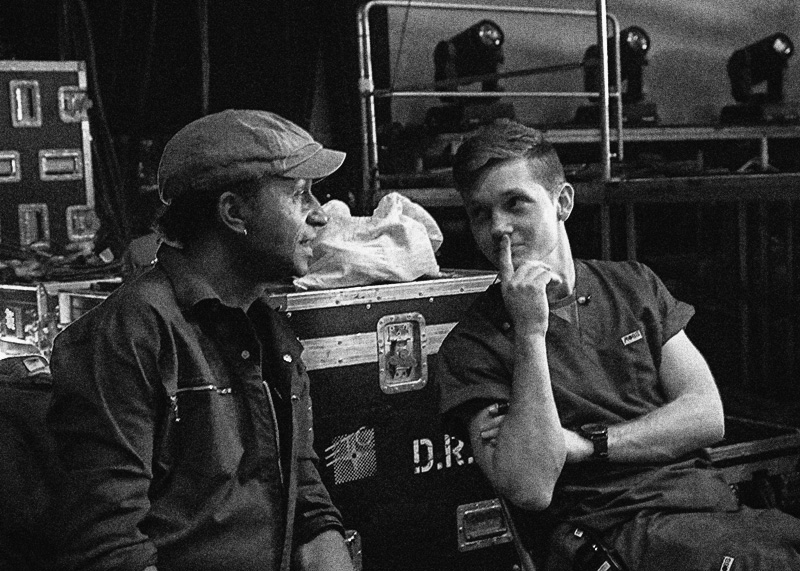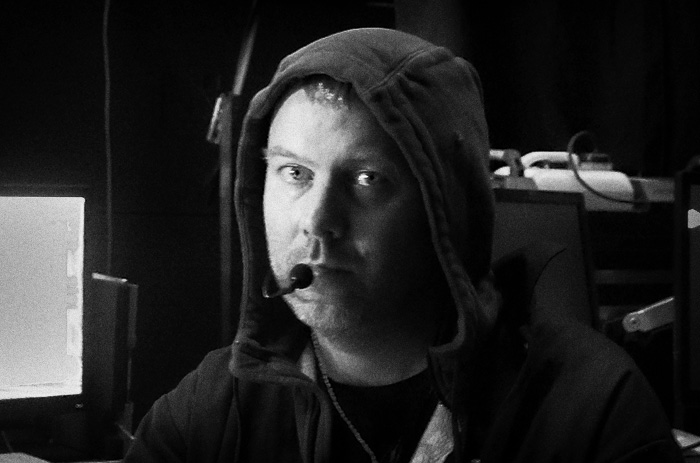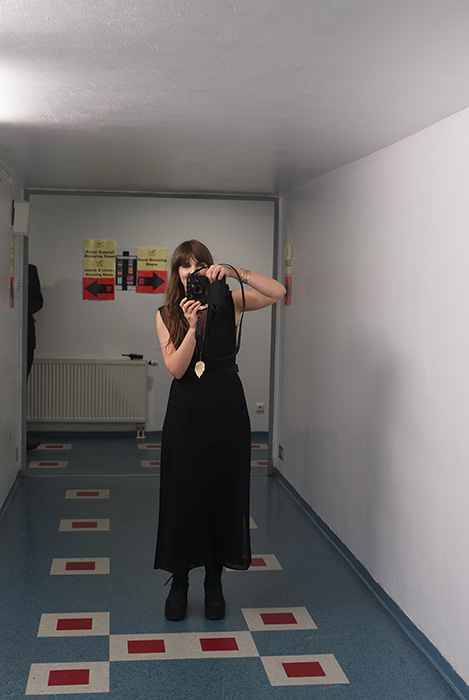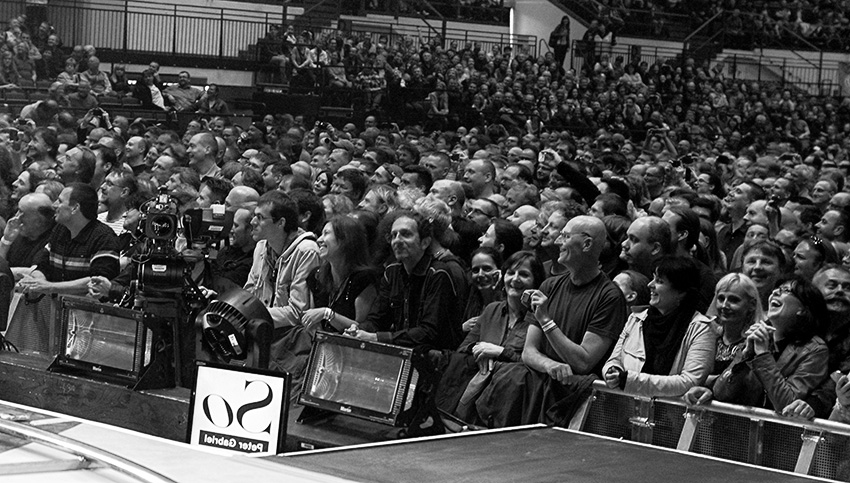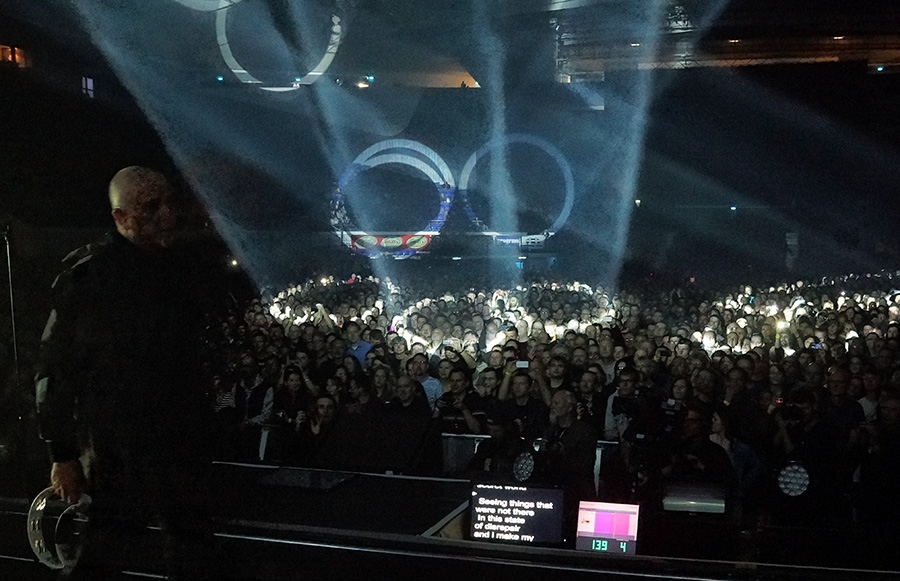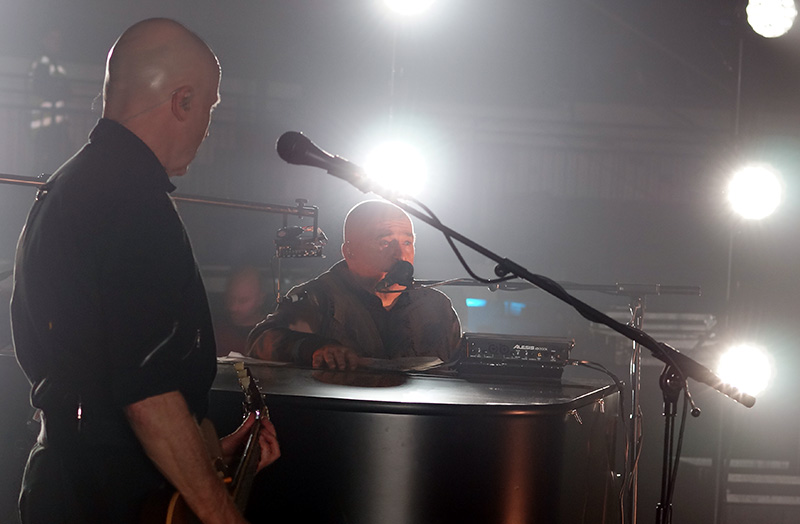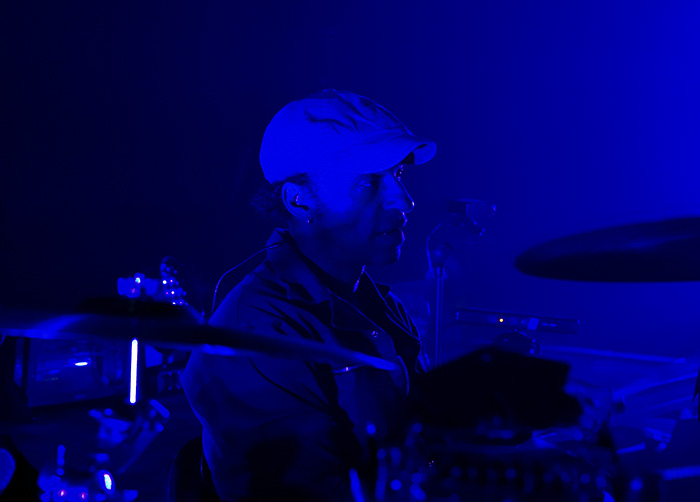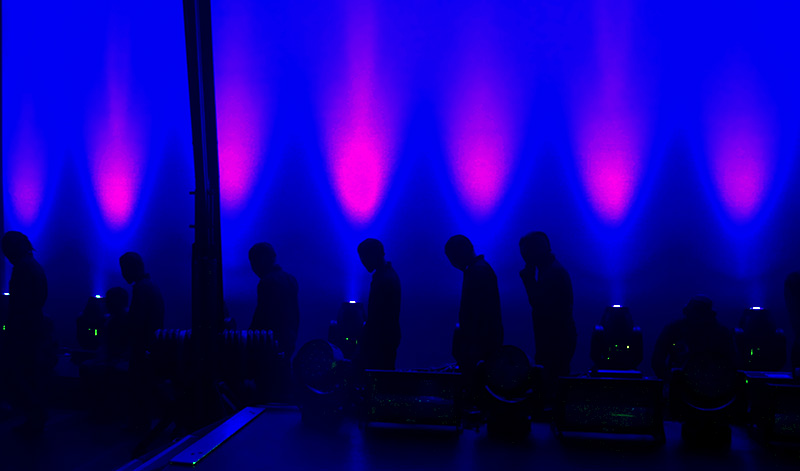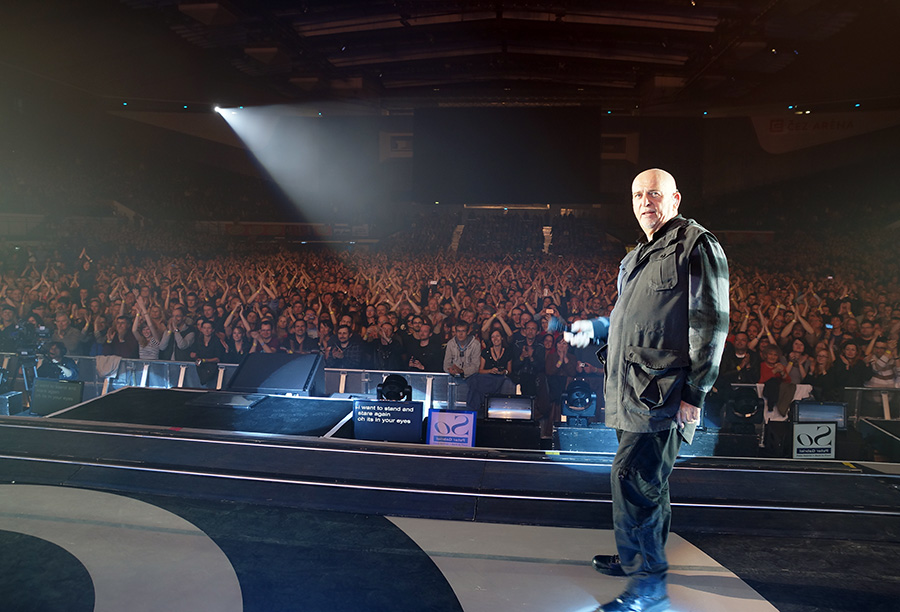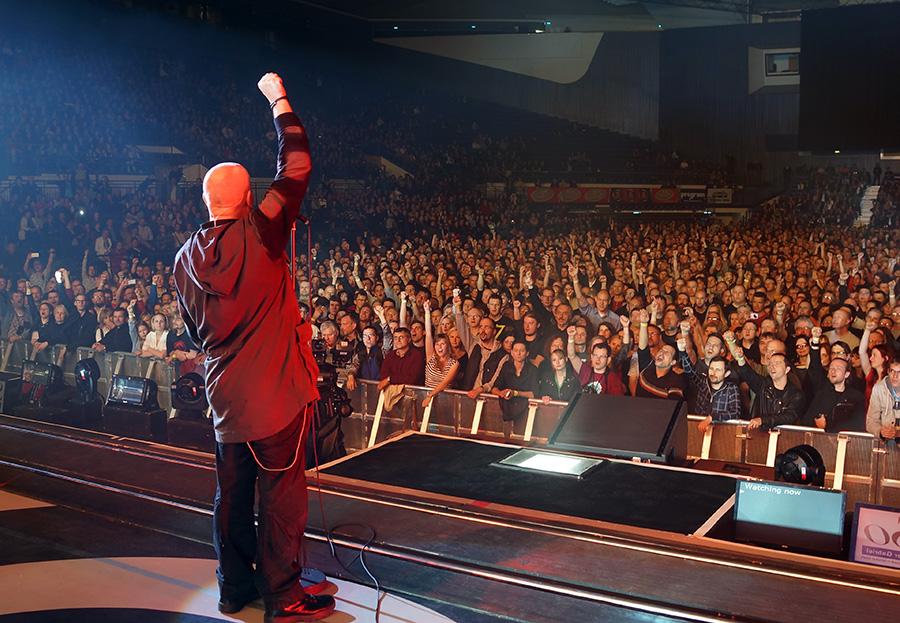 When we leave stage at the end of the show, the scene behind the curtain is extremely different than out in the arena.

A lot of manpower is needed to get the stage down and moved out into the waiting trucks. I'd like to get photos of the whole process, but really it continues through the night, and I've gone to bed long before it's done!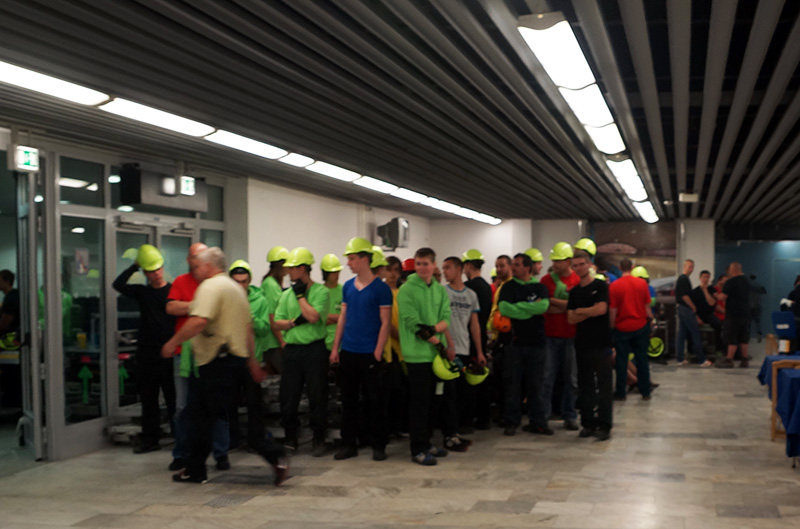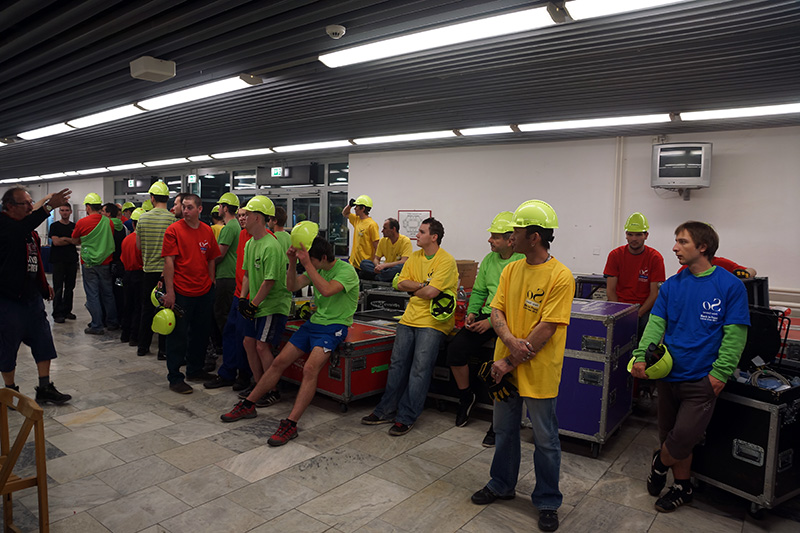 Once again, no time in the city to look around and photograph what's there.

In the morning we'll head off to the Balkans, and my first visit to Lithuania.

More soon.