We arrived in Lisbon on Nov. 19th - the night before our first show of this tour.
Luck was with us - a hotel in the center of the city - and Lisbon is quite beautiful - one of those places where just the architecture keeps you ogling everything around you, not caring if you look like a tourist.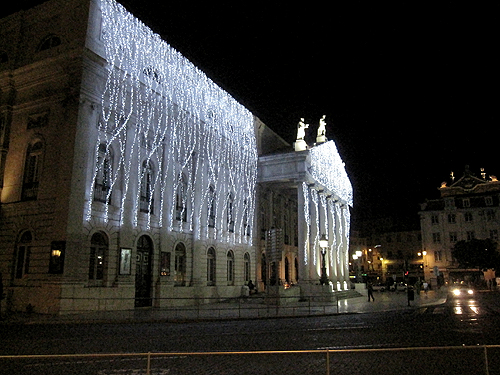 A few words about our trip to Portugal - typical of a long road day. Gig in Gothenburg (Sweden) went pretty late, and we had to pack our gear, then finally got to our hotel at almost 1am - time to re-pack our equipment for the next day's flight.

A big element with touring bands that are small is the overweight charges on flights, especially within Europe. The current allowance is only 20kg per person - and just our pedals, cables and drum devices are way over that, not counting clothes and such.

So the night before a flight, you cram as much of the heavy stuff as will fit into your carryon bag, then sometimes distribute the remaining heavy stuff among the guys (not needed this time - they weighed our bags in total).
Anyway, it wasn't what you'd like to be doing at 2am, with a 7am lobby call, but it's necessary.

7am we left for train station - a 3 hr train ride to Copenhagen airport. Couple hours to haggle with the ticket agents about the charges for your overweight, then unburdening of a lot of weight from our wallets to pay the fee!
Arrived Lisbon in the evening, crammed our stuff into the van they had waiting for us, but still needed a taxi for it all to get to the hotel.
They, yay, we can UNpack the gear, separate the pedals and cables, to travel in the van, from the suitcase with clothes... and head out for some dinner.

Night free means we get to eat out too (nice break from backstage!)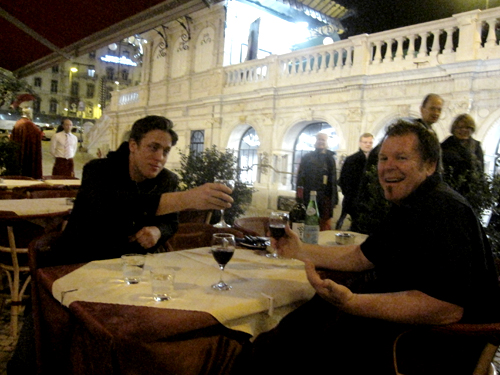 Coffee afterwards... you bet!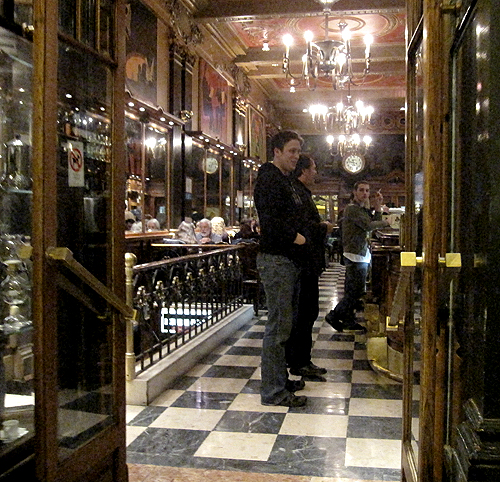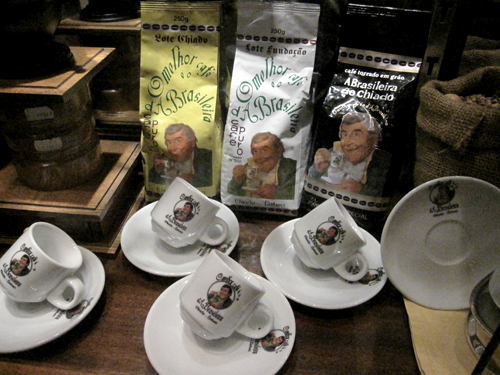 Bit of free time the following morning too...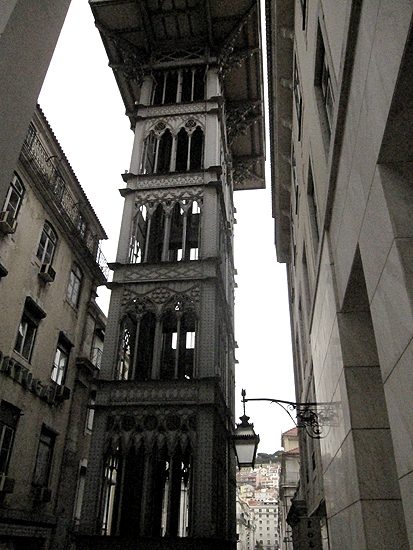 This is a record store on wheels. Speakers play the fado music you can buy right there.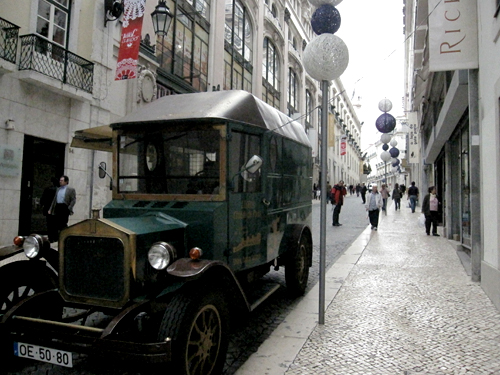 Okay, on to the gig - the first of the string we'll be doing as opening act for Porcupine Tree.

This is the smallest by far - in a theater in Almada, across the river from Lisbon.

Load in was a pickle for the PT crew - they've got really big gear for lights, film projection and p.a. We're tiny in comparison.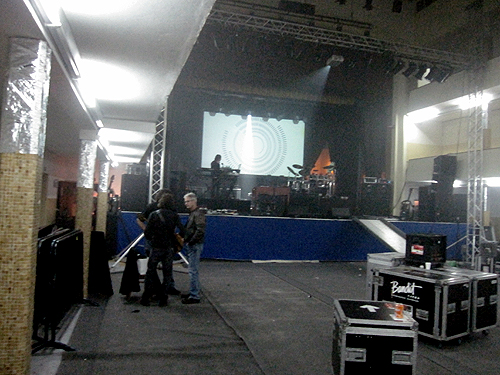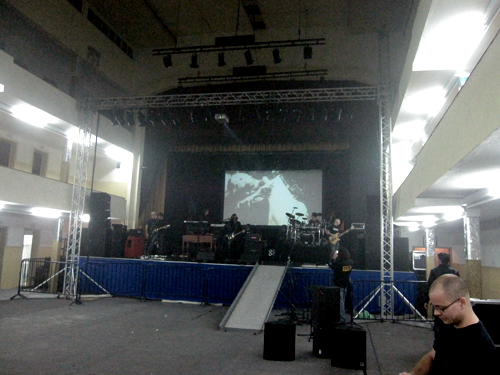 But we do have our own dressing room...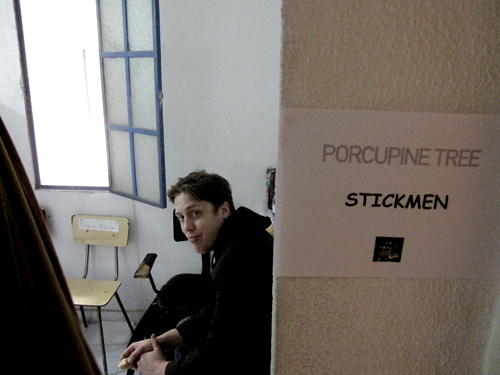 And a re-union with Gavin - Gavin Harrison, the drummer of PT, is also one of the two drummers in King Crimson, so he, Pat, and I have travelled a lot together.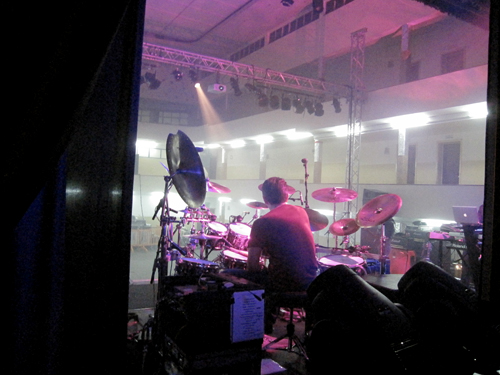 Well, alas, with all the issues of short show, faulty camera and too much on my mind, I didn't take any photos during our set. (In fact, I left the camera onstage, going out to sign cd's ... only retrieved it later.)
So my only remaining shot to show you is later at night, as we manouvered our gear to just fit into the van we'll be travelling in through Portugal and Spain. (Maybe we should have rented that antique truck that's a record store!)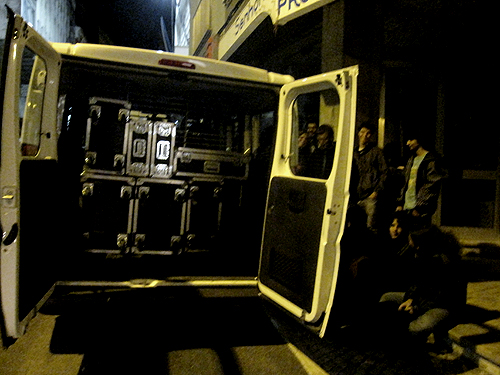 To Porto, and the next show:

We say hello to the van we'll be travelling in for the next 3 shows.
Equipment's in the back, our Portuguese friends are driving in the front ... we're in the one back row that's a lot lower than the front seats... reminds us of being little kids in the back of the family car...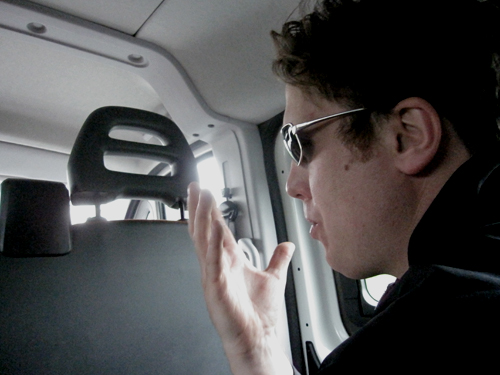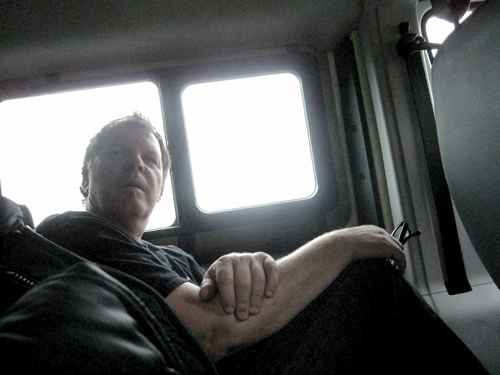 Are we almost there, Dad?...

Anyway, in Porto, a lovely theater...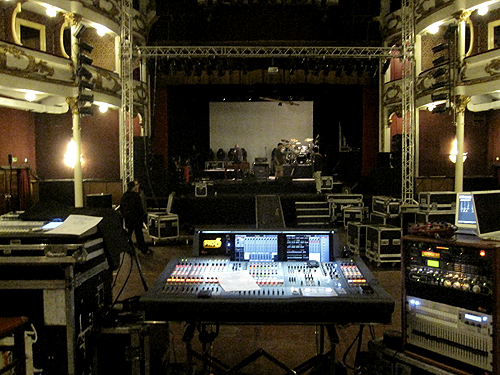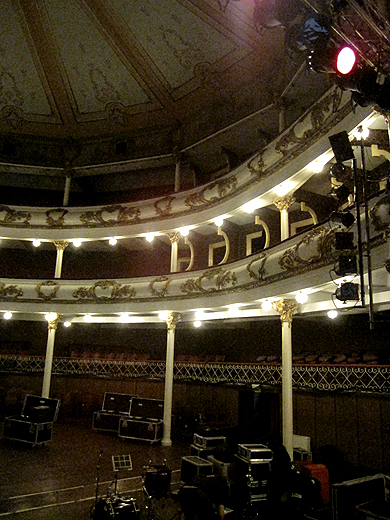 although, like the one outside Lisbon, backstage had a bit of Phantom of the Opera vibe...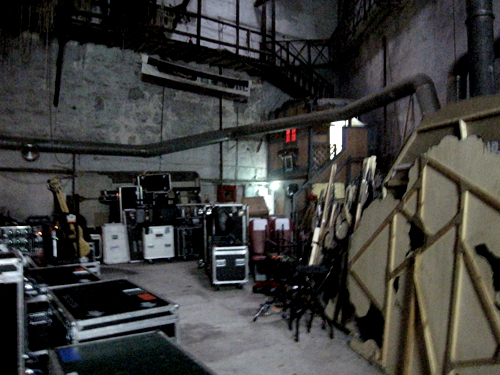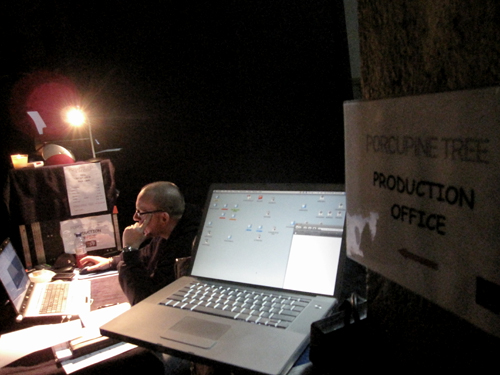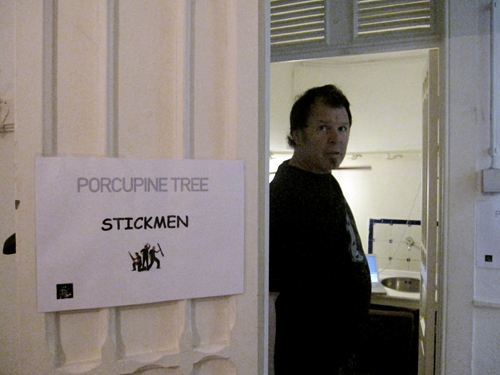 Finally, had time to take a photo of the audience. (alas, camera is partly broken, not adjustable anymore, so photos will be a bit blurry until I replace it.)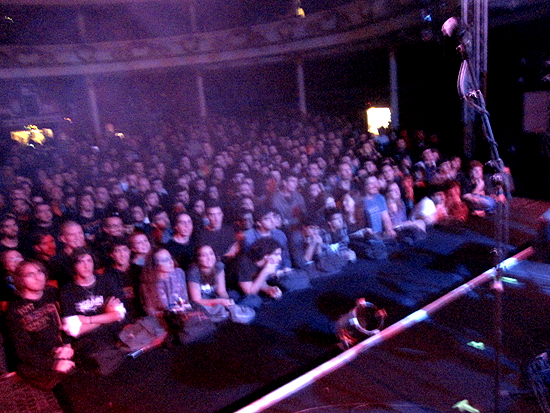 Oh yeah, got to replace this camera... don't go looking for yourself in this shot!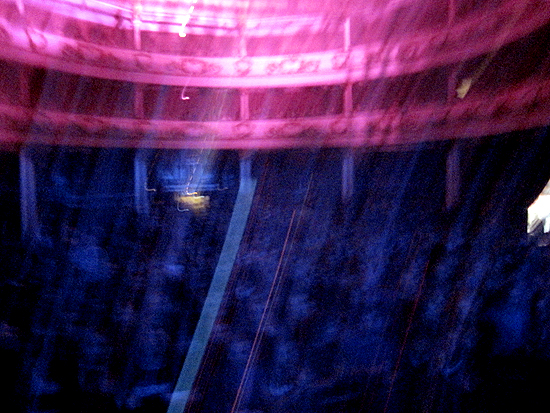 Backstage, looks like R2D2 has dropped by for some repair...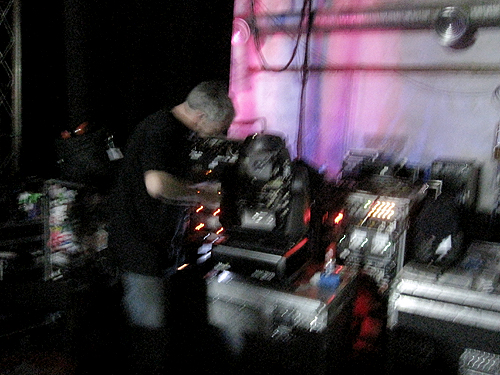 But as soon as Porcupine Tree hits the stage, we need to load out and head for Madrid - a long drive!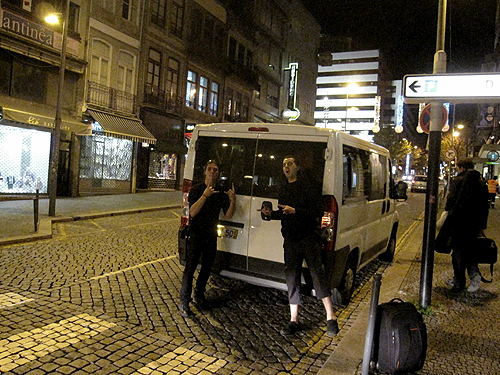 A couple hours drive took us to near the border with Spain.
Time to get a few hours rest in a hotel before early morning drive to Madrid.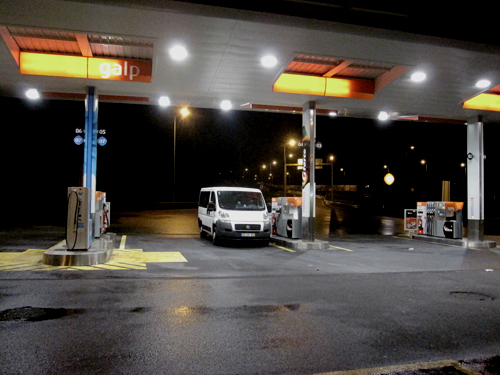 Coffee stop in Spain. As any vegetarian who has been here knows, ham is everywhere.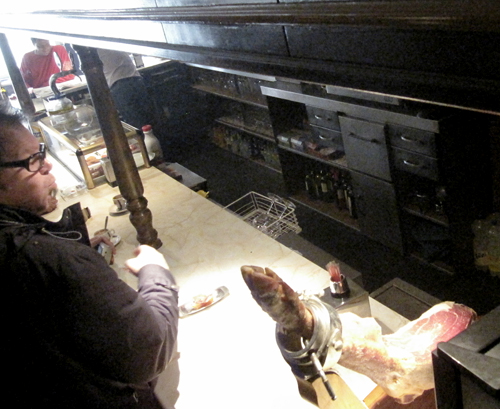 (There are some van stories you don't want to know!)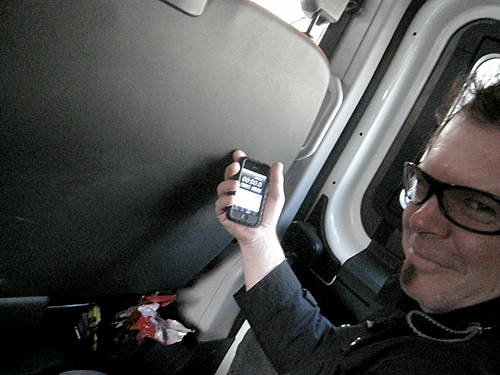 Madrid venue: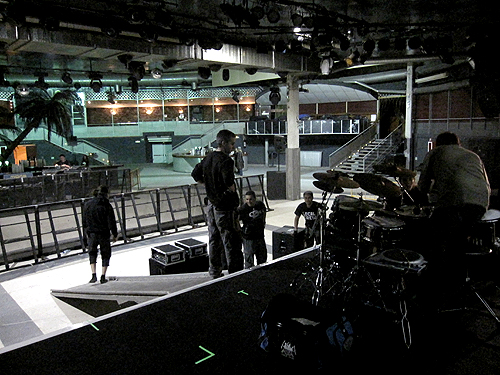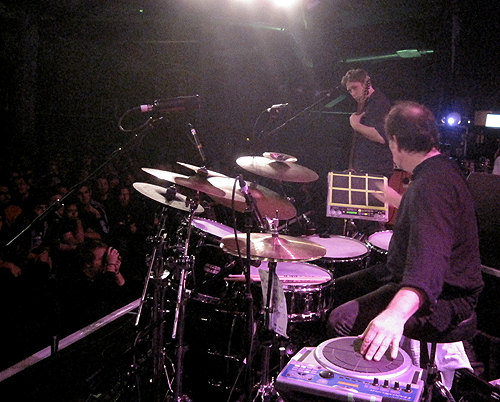 Finally I was able to get some decent shots of the audience.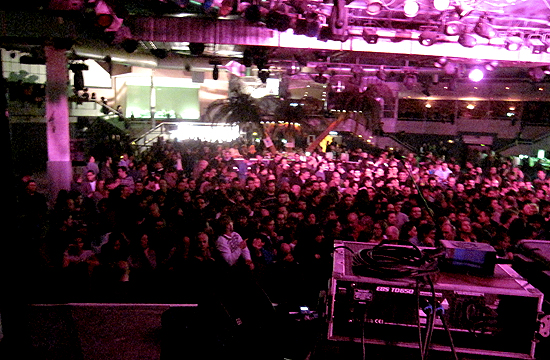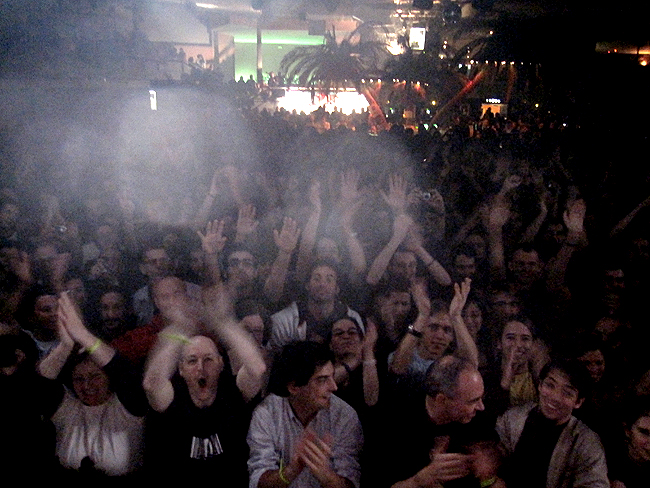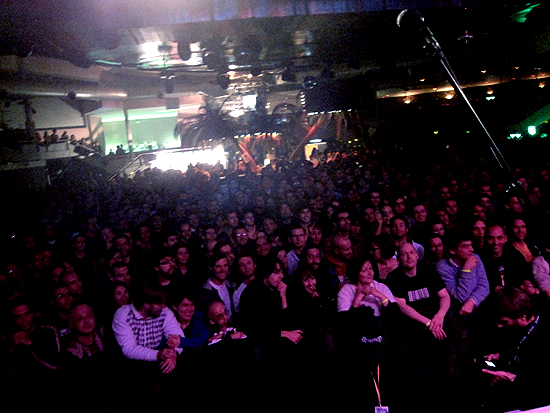 Past time to move to the next page about this tour.