Jan 24 Here again in Anaheim, for four days at the yearly musical equiptment trade show, NAMM.

It's always fun, always exhausting and somewhat over the top, and it's always a pleasure to share the sights.

I'll start off with a small shot of what I call NAMM Cream





Yes, it's hand sanitizer. Think about it - every January, people from all the cold weather places in the country, and around the world too, get on crowded planes with their various germs, and then we all meet up one warm building for days of talking, shaking hands, and... sharing.
Before I started sanitizing my hands a lot, I'd get sick every year after being here - as did most of my friends.

Okay, enough about NAMM Cream... let's get to the show.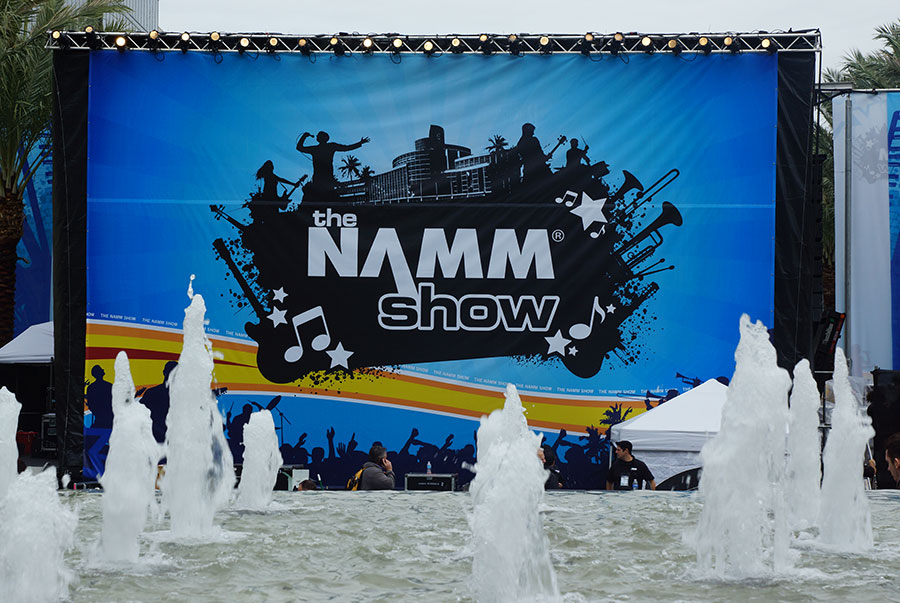 First stop is at the Ernie Ball / Music Man exhibit. That's where I'll mostly be stationed these next few days.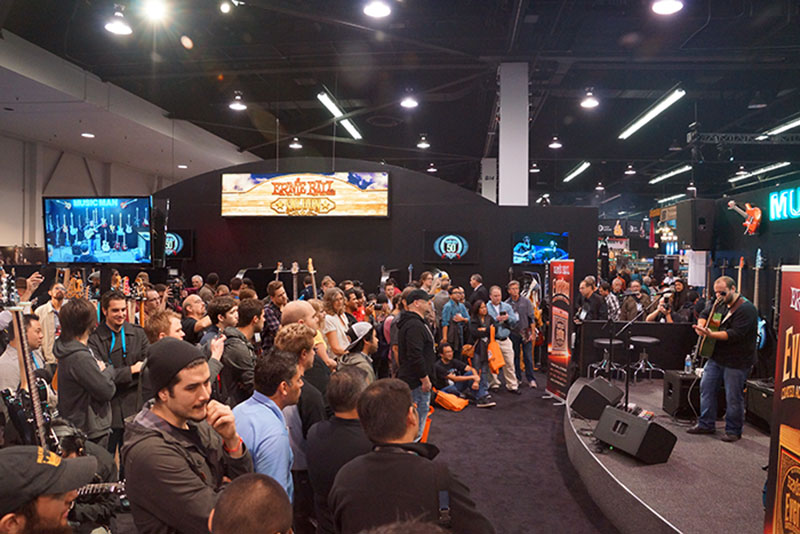 (And I'll play and talk once a day, from that stage on the side.)

The Ernie Ball booth isn't just known for it's great basses... they have different a 'theme' each year, which involves the backdrop and how the salespeople are dressed! You won't see that at any other NAMM booths.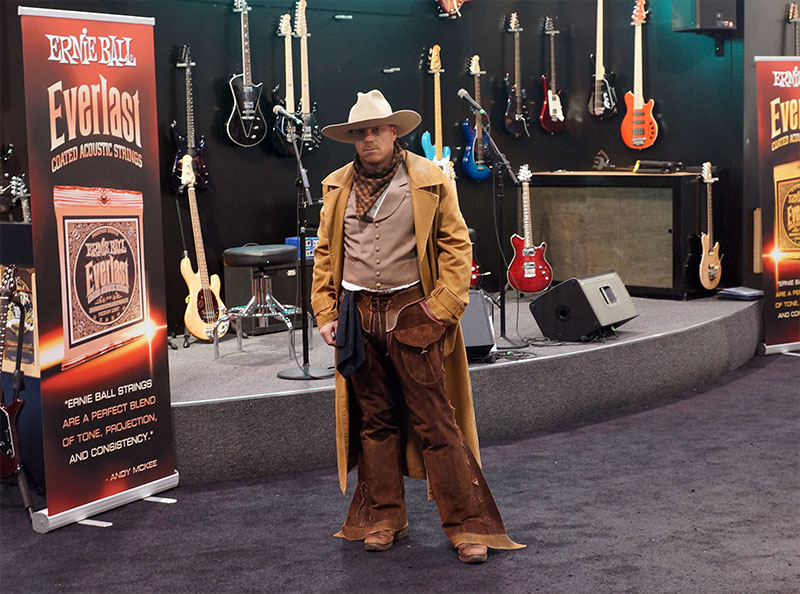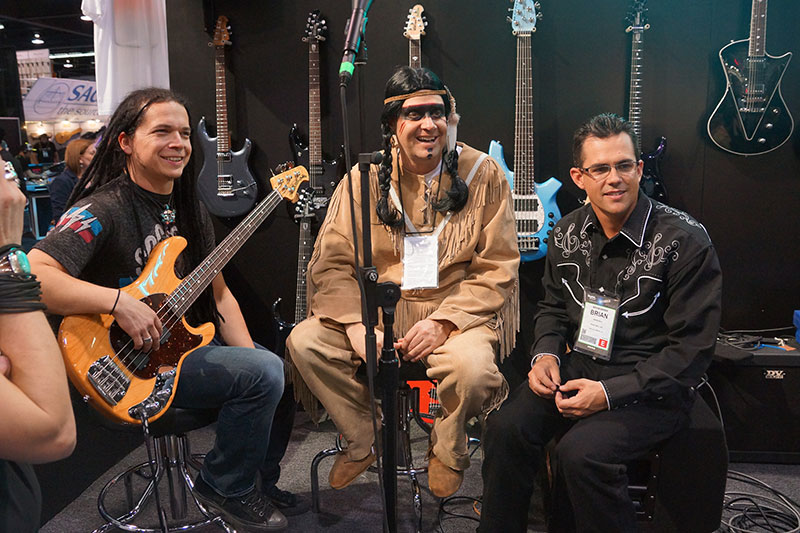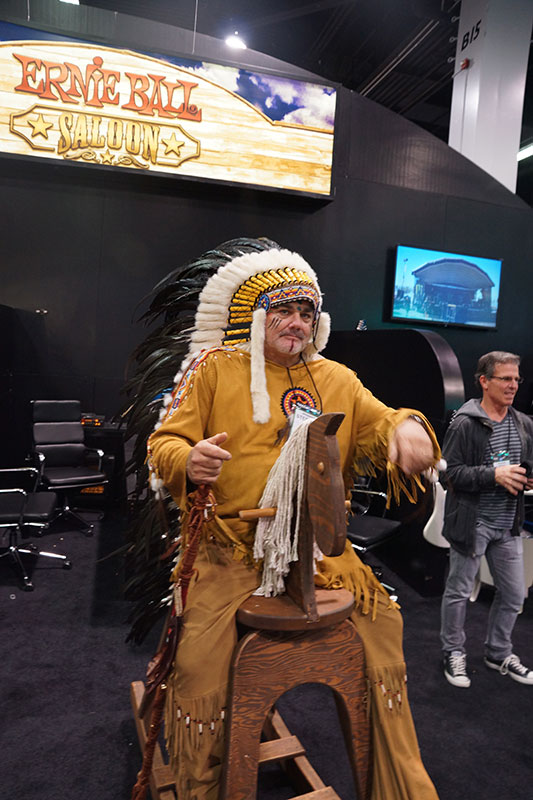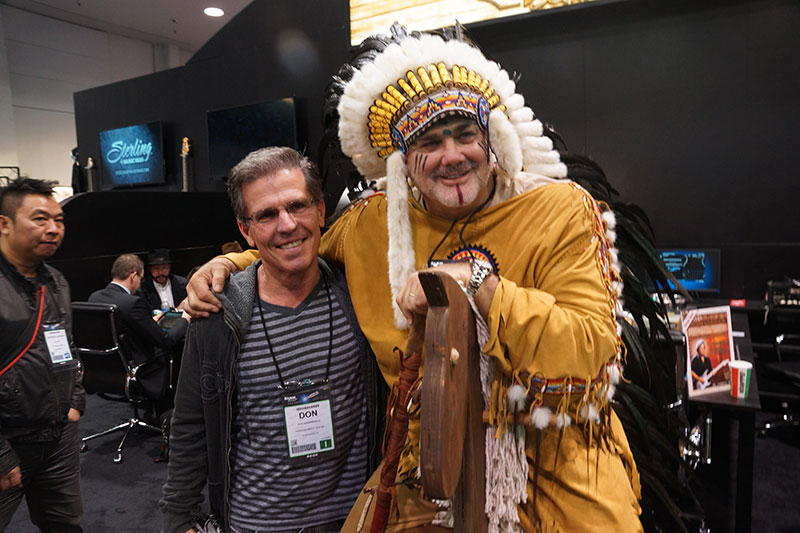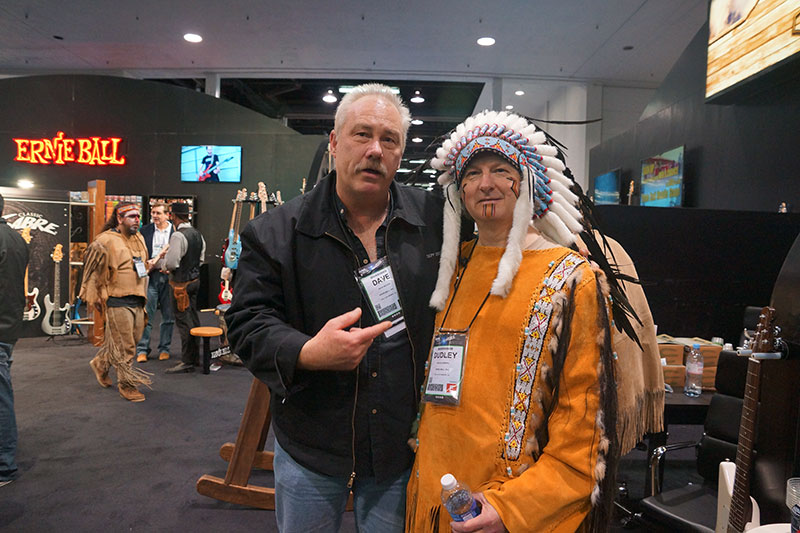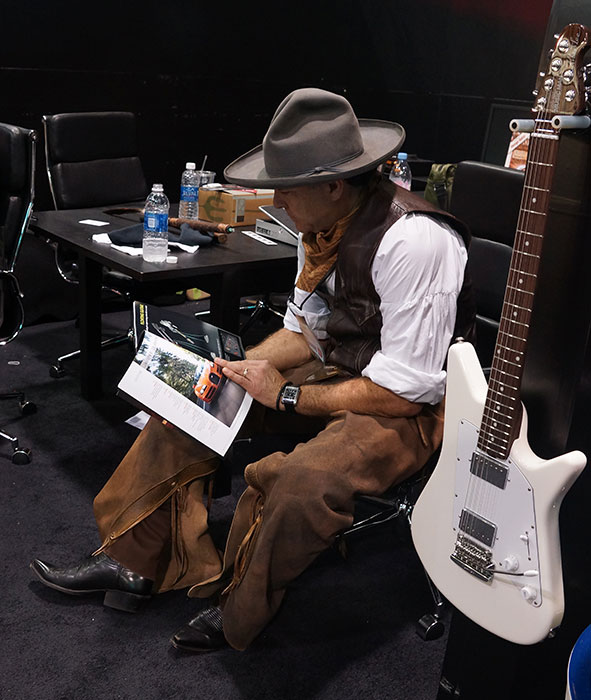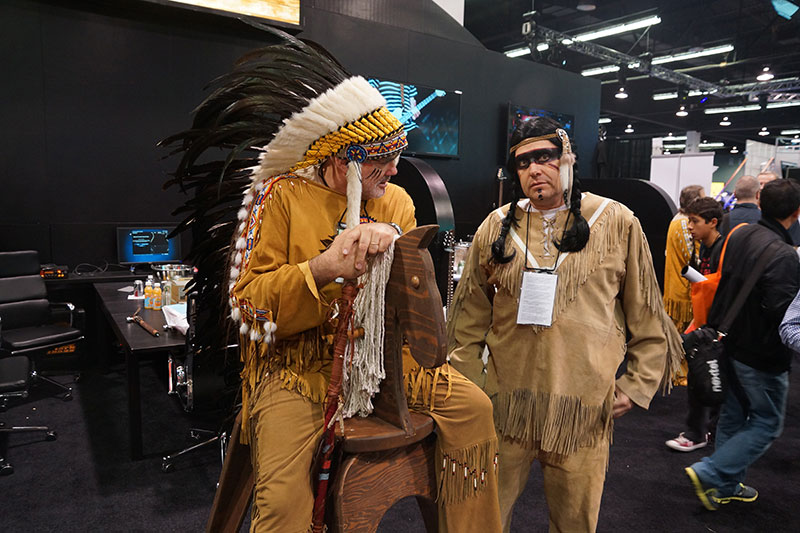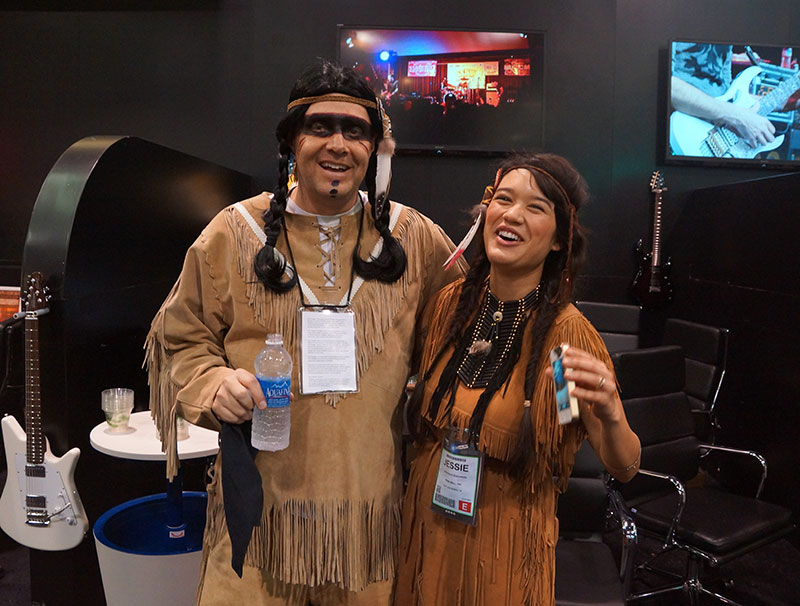 Here is the new line of 'classic' basses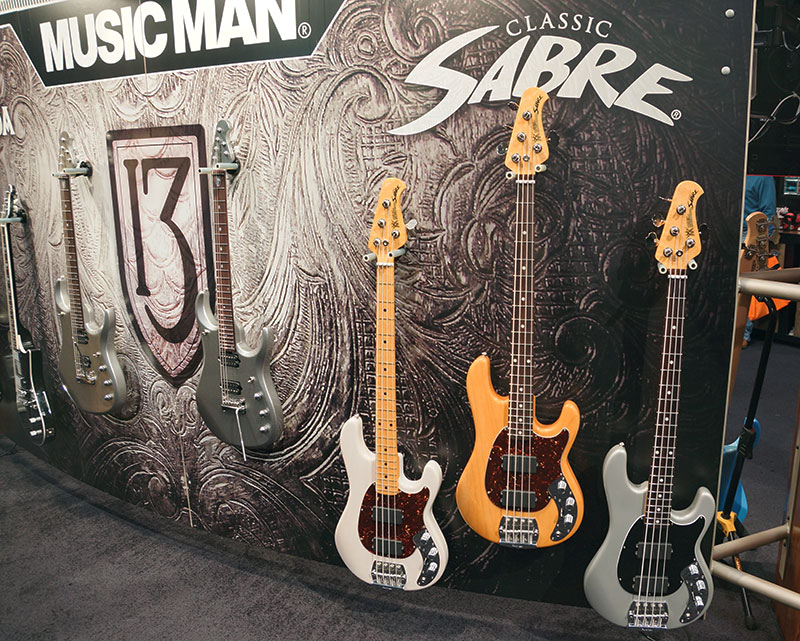 It's the two pickup Sabre Bass that Music Man sold long ago, but these have some improved features.

Not here this week is the cool Sledge color one, which I played in Peter Gabriel's tour last October.

But here comes the first of my little demos with one of these.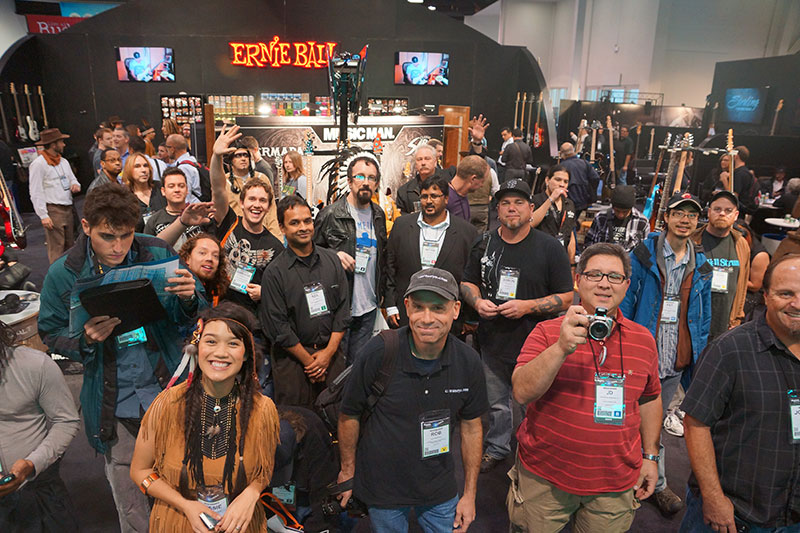 I enlisted Sterling Ball to play some guitar along with me. He opted for the new 6 string bass.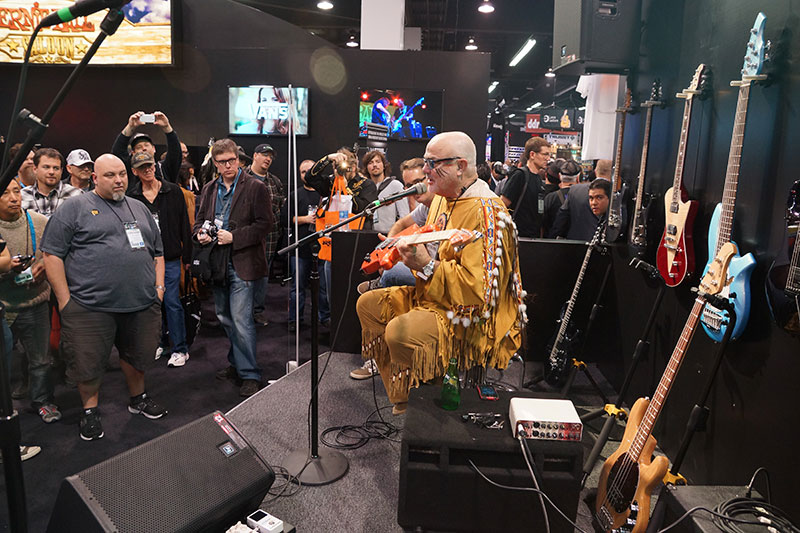 The bass looks nice, but I'm not sure about Sterling's makeup, once the headdress is gone!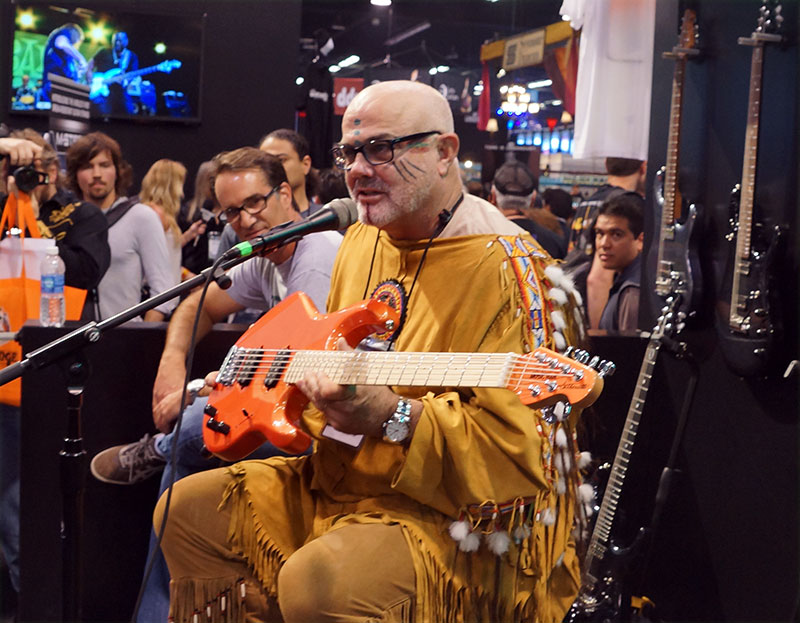 Crowd has grown a bit...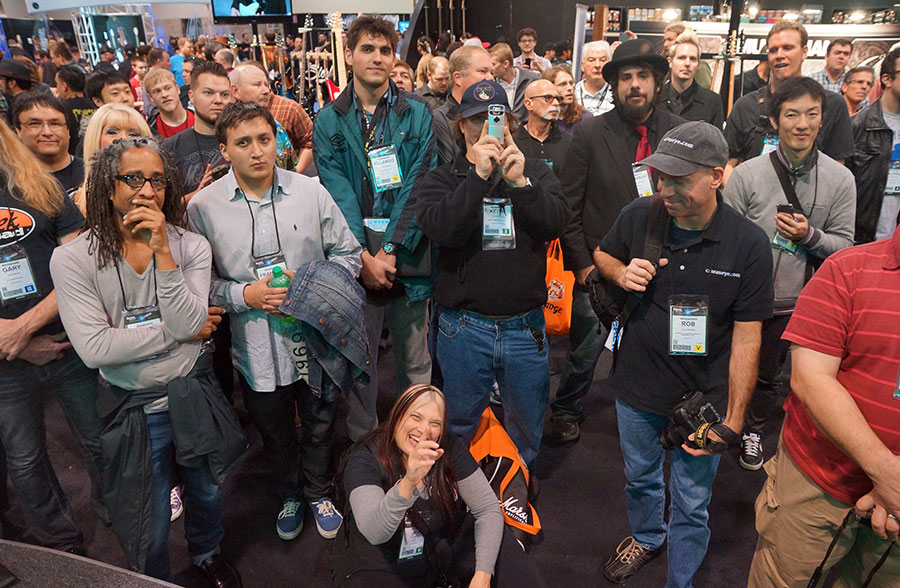 and includes Jill, who's always been a good sport about the time I photoshopped her "Thanks for the Music" sign into "Thanks for the Muesli" and used that as a theme in the Liquid Tension Experiment comic book!

After the demo and some photos and signing, a little time to wander around and see the sights.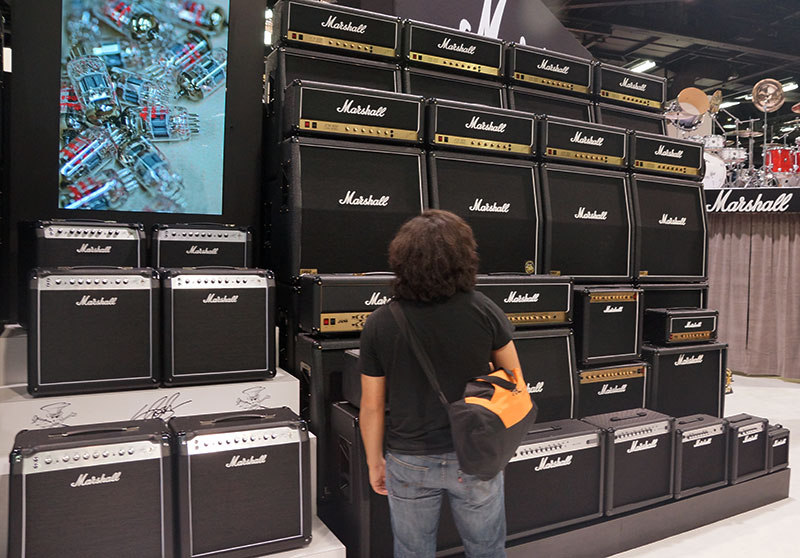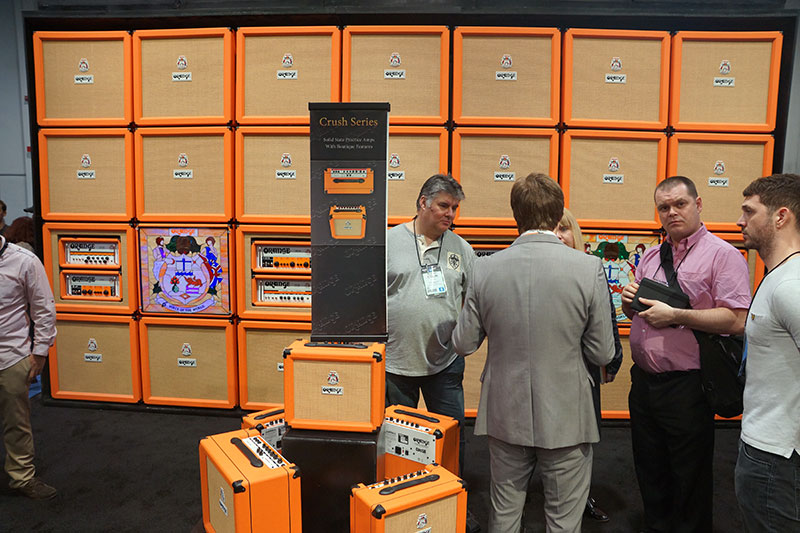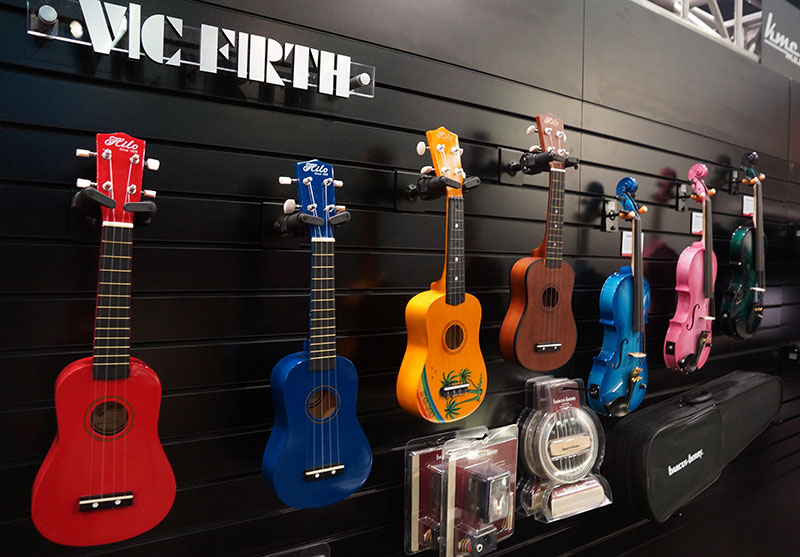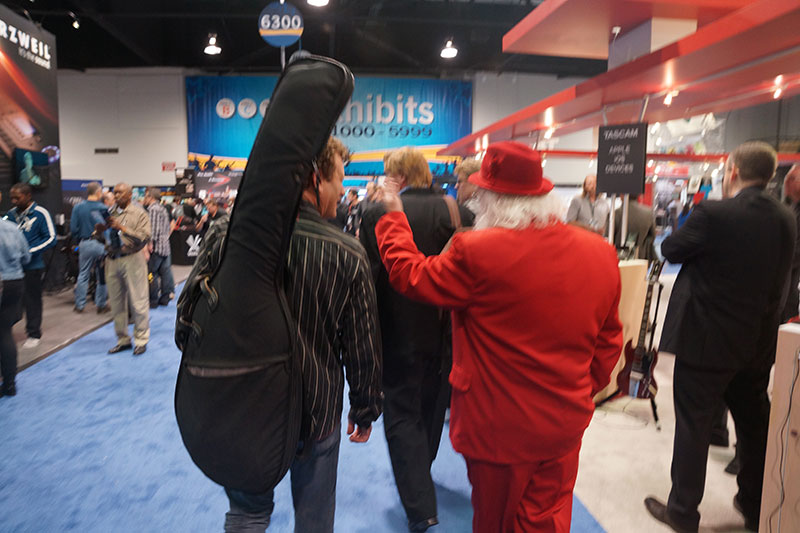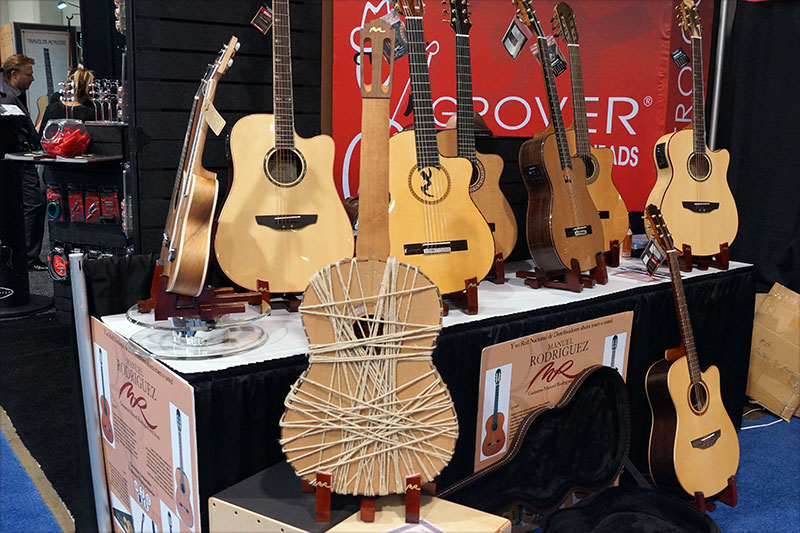 Good thing I brought the red funk fingers...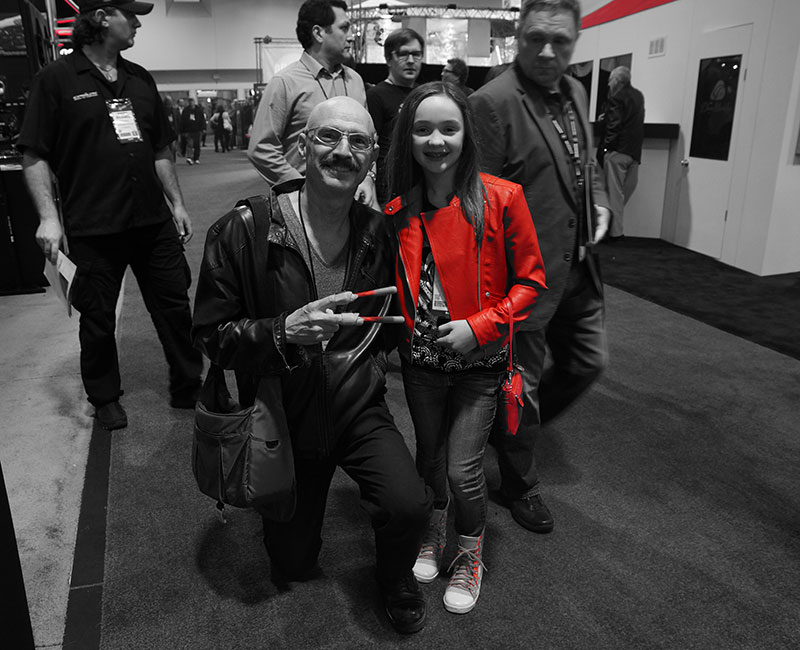 There are more photos from today, but, with a lot of uploading to do, I think I'll leave that for tomorrow.

At 6pm the NAMM show closes. I headed back to my hotel (right across from the convention center) grabbed a sandwich, braved the noisy lobby, and settled into the room for a quiet evening at the computer.

Oh oh, they've added an outdoor concert venue, and it's right outside my window -- the band plays a bit, and I can no longer ignore it... but it's really good! Doesn't take me long to recognize that it's Tower of Power - not only a band I like to listen to, but it's only a few months ago that I ran into them in a hotel bar in Zurich after we'd both played a gig in town.

It's a small world indeed, and I quite enjoyed hearing Rocco Prestia's basslines as I prepared this page! More tomorrow.