Heading up from Chicago to Milwaukee, we couldn't resist stopping at a Harley dealer in Kenosha Wisconsin, right off the highway.

It was jammed with visiting bikers, and gave a great taste of what was to come in Milwaukee.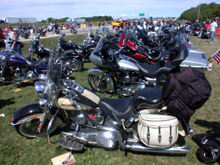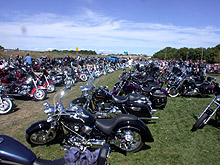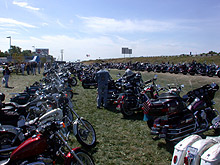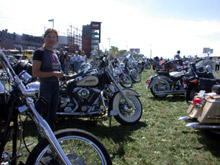 Aside from the thousands of people, there was, of course, much Harley merchandise inside the store.
I found the Harley brew coffee interesting... but didn't go for it.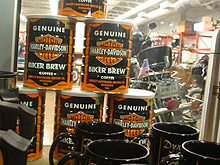 Just before entering Milwaukee, a banner had been hung above the highway, saying "You're almost home - welcome Harley riders" which reminded me of the theme of this bike rally - the 100th anniversary of Harley Davidson bikes, and bringing all these hunks of steel back home to where they were made.

We missed the morning parade, but found the city buzzing with bikes.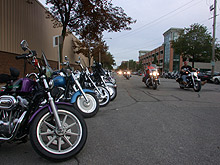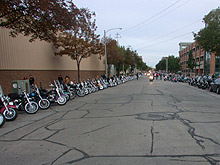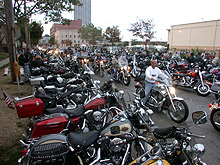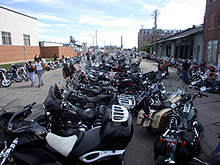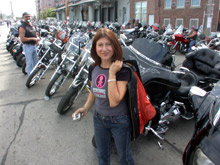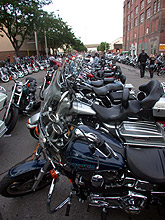 Everywhere you looked, everywhere you went, thousands of bikes, on the move, and parked near events and parties.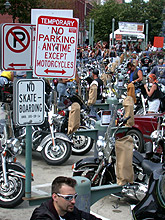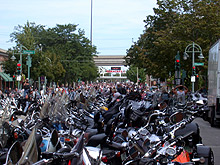 We had the bike washed by a charming team!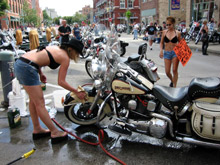 Went to a bbq with some Narada Records friends, met Luther Wright and the Wrongs, one of the bands playing at tonights events.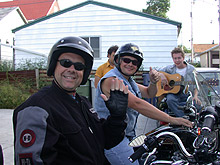 And then, at the SummerFest grounds (where I'd played with Peter Gabriel last June) for tonight's big gathering. So many people had advance tickets that the large fairgrounds was completely sold out. I found that two good friends were in bands playing - got backstage to say hi to Steve Stevens, playing with Billy Idol, and Larry Gowan, playing and singing with Styxx.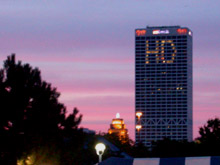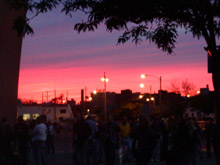 After listening to the bands and walking around the site, I had to call it a day - so many sounds and sights (and tomorrow, the start of the long drive back home!)

It was a great night, capping off an amazing day.
My camera doesn't do video clips, but the rumbling sound of all those bikes was something to hear, especially driving off into the Milwaukee night.!


Sunday - the morning papers and news estimate 200,000 to 300,000 bikes are here for the event.

But now begins the ride home.

Underpasses become popular places with bikers when it starts to rain.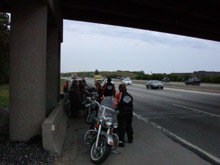 Alas, this day deteriorated into a heavy rain day, not fun at all riding through, and photos are pretty one-dimensional.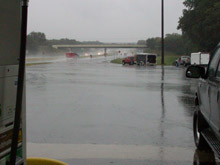 There is now a small (and anticlimactic) third page of the trip.