"FRIENDS OF THE CRIMSON KING"
SHOWS AT QUEBEC FESTIVAL D'ETE

SUMMER 2008 - THE 400 YEAR ANNIVERSARY OF QUEBEC

I've shows lots of photos of Quebec City before on the page - so I'll hold it down to a few new ones, and assume you know what a lovely and lively place it is during the festival!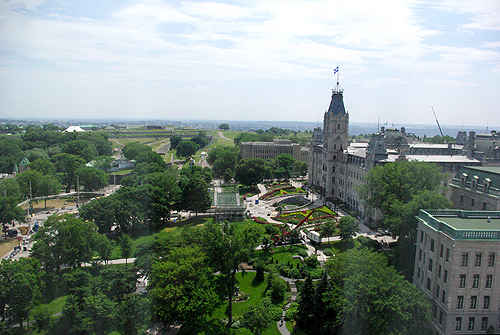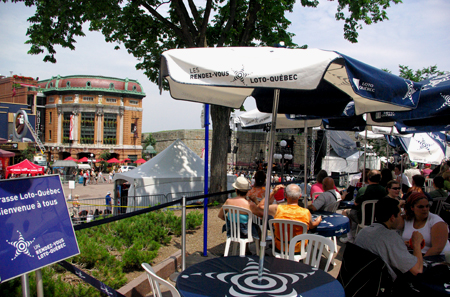 First show (we are doing two) will be with Adrian Belew, and his power trio.

Brother and sister team Eric and Julie Slick play drums and bass and the young twenty-somethings are the talk of everywhere they play.

Combining in various ways will be Pat Mastelotto (drummer of King Crimson) and the California Guitar Trio.

Pat, Julie and Eric, at soundcheck, working out some two drummer stuff.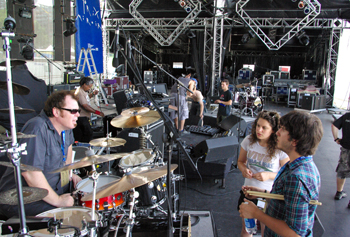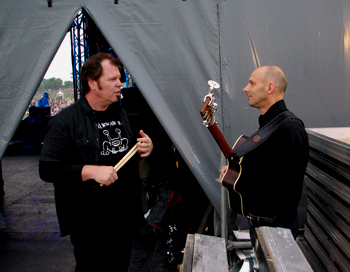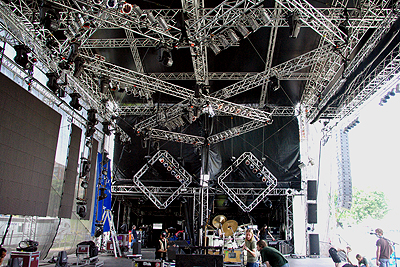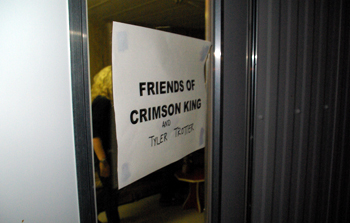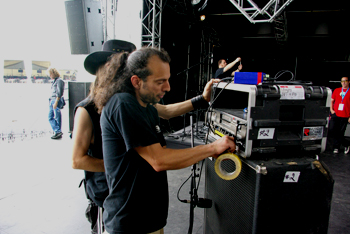 Hanging around ready to go on...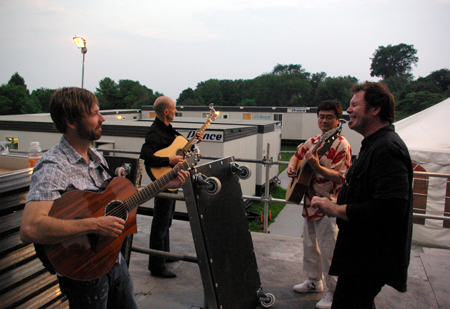 Primus's great bassist, Les Claypool, quickly accepted my offer of jamming with us on the piece Thela Hun Ginjeet.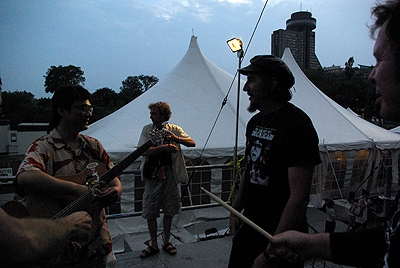 Here we go...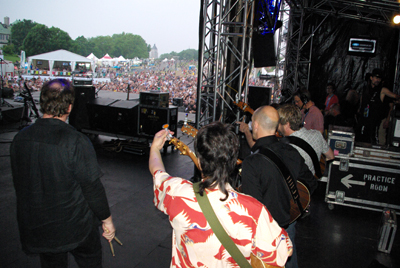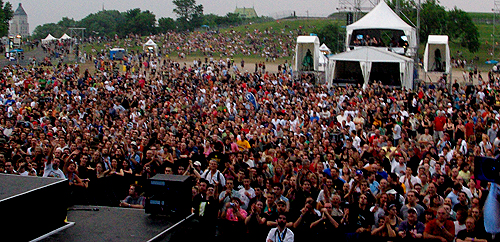 Adrian and his trio did some numbers on their own.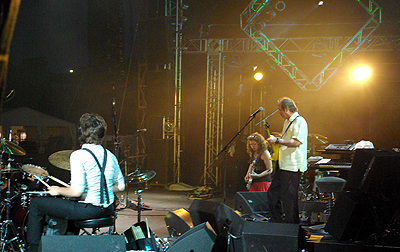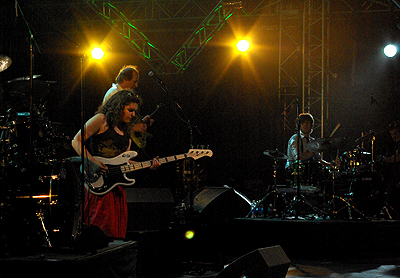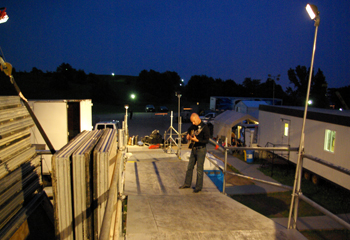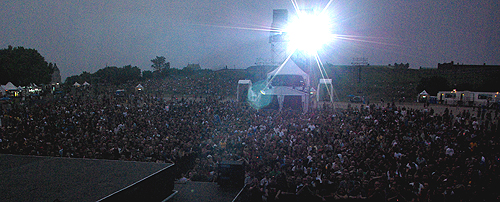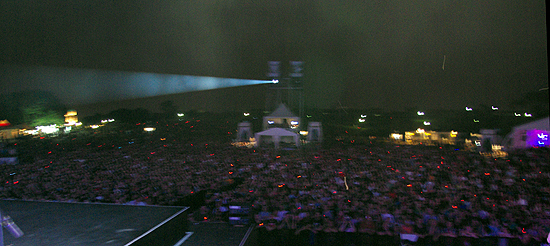 Then... wow, Julie to my left, Les to my right... I was too busy to get many photos, but here's Les in action...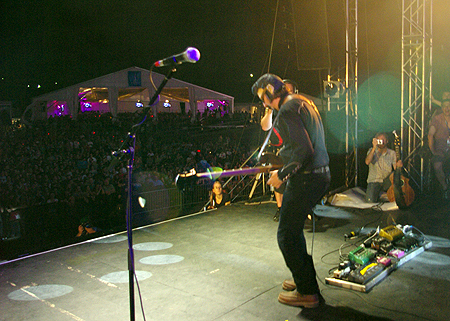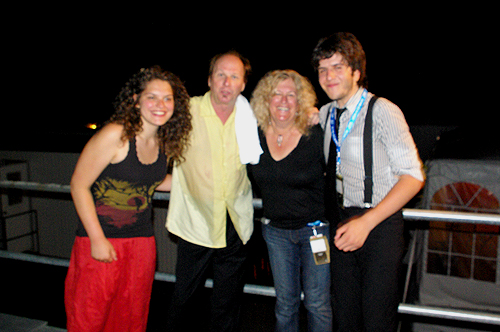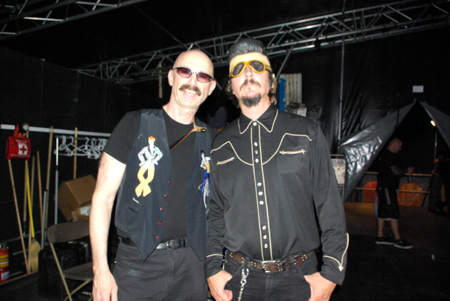 Thus went the Friends of the Crimson King show!!

On more show here in Quebec... one more page of photos.