Did I say I'd skip the photos of Quebec because I've shown it before?... Nah, I can't resist some more shots of the action in this beautiful city.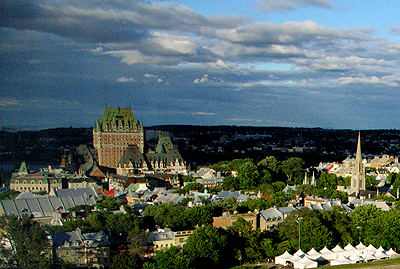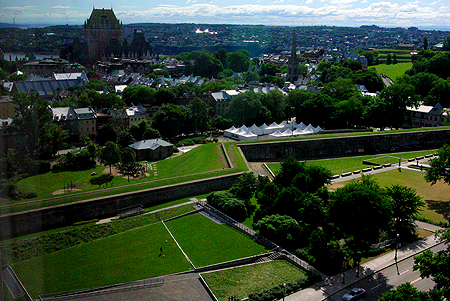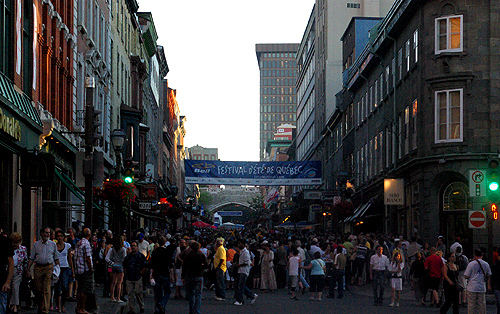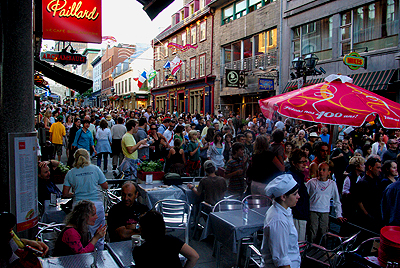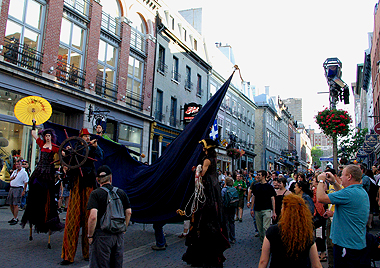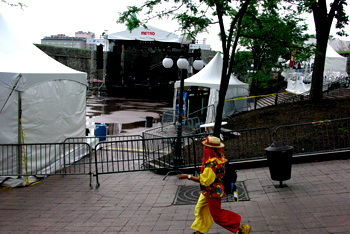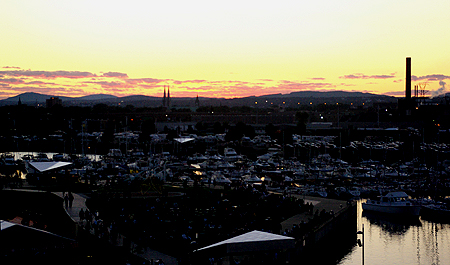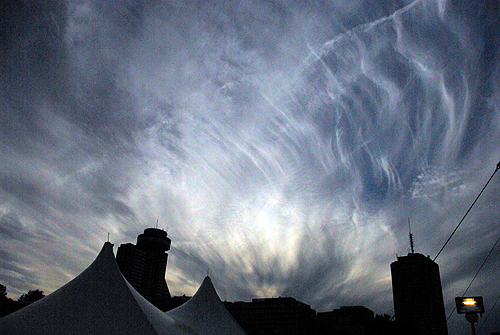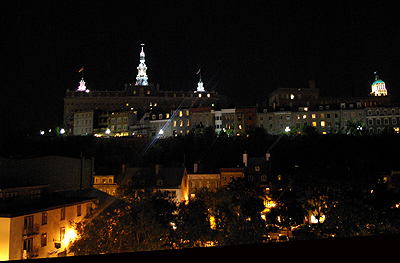 All Summer there is an amazing exhibition going on here. Produced by Robert LePage (who worked with Peter Gabriel on the design of the last few tours) it presents the 400 year history of Quebec, but not in some small theater indoors - there are projections on a huge group of silos on the river front - almost the whole city can see them, and 300 speakers bring the sound to much of the city too.

The exhibition is named Moulin a images.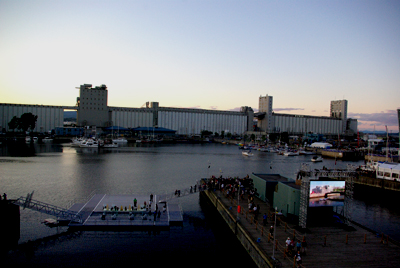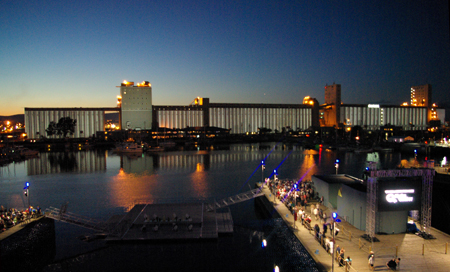 To say the nightly shows are popular would be an understatement.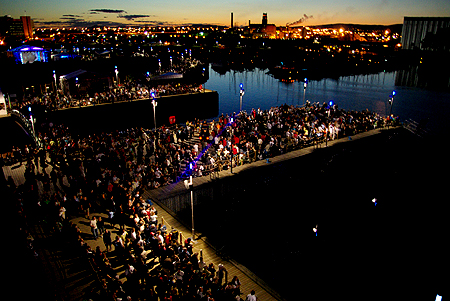 I didn't get descriptive photos of it - hard to show how the projections flattened out the roundness of the 90 silos at times - and much more. But mainly the problem is that I was too engrossed in the production to remember to try to shoot photos.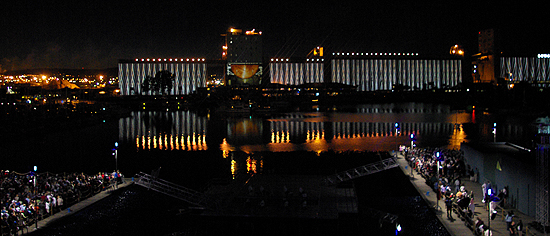 On to our Saturday night show - at the Plains of Abraham - there must have been over 50,000 people there for it.

We opened for The Musical Box, a Quebec based band that does Genesis shows exactly like the originals. This one was Selling England by the Pound.


Our lineup this time is the California Guitar Trio, Pat Mastelotto, and me. And we've got Quebec singer Kevin Parent joining in on the last song, Solisbury Hill. (Darn, I was too busy playing it to get a photo of Kevin!)

We arrived at soundcheck to see the end of theirs - slightly more complex than ours would be!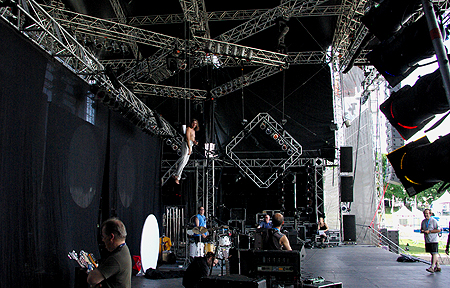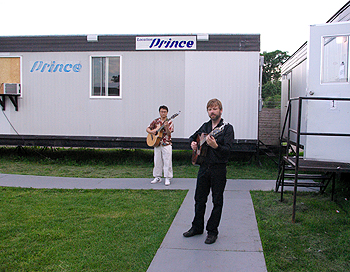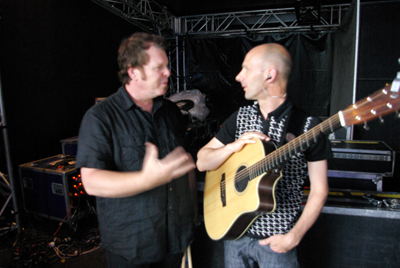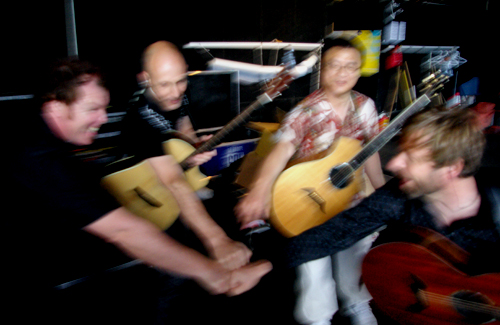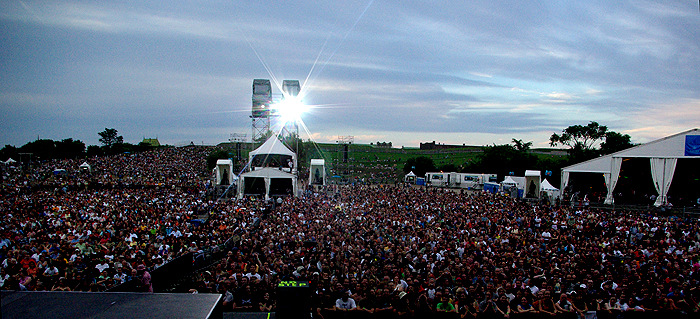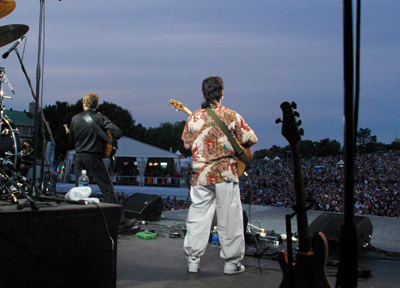 What a crowd.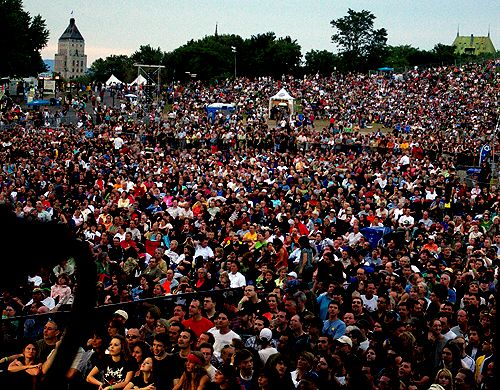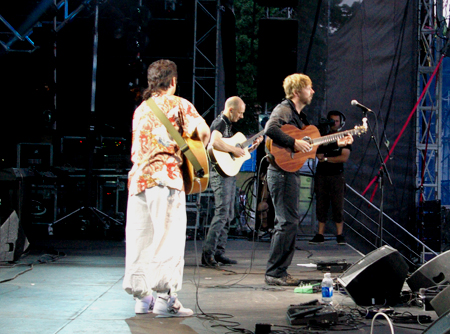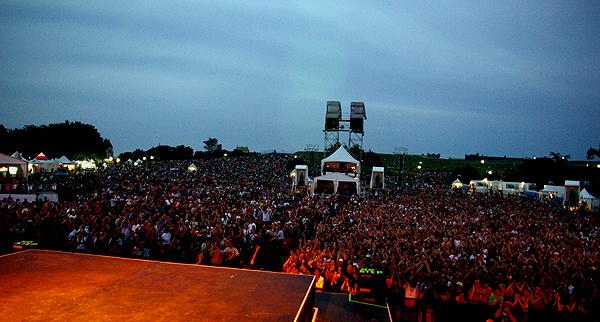 Well, once again we've had a memorable time here in Quebec. The city, the organization of the festival - the unusal aspect that they like to put together interesting combinations of musicians for their shows, the weather, and the great audiences have made it the best of Summer festivals. Hope it's not too long until we're here again.