Milan - we're at the theater all day, and it's quite a place...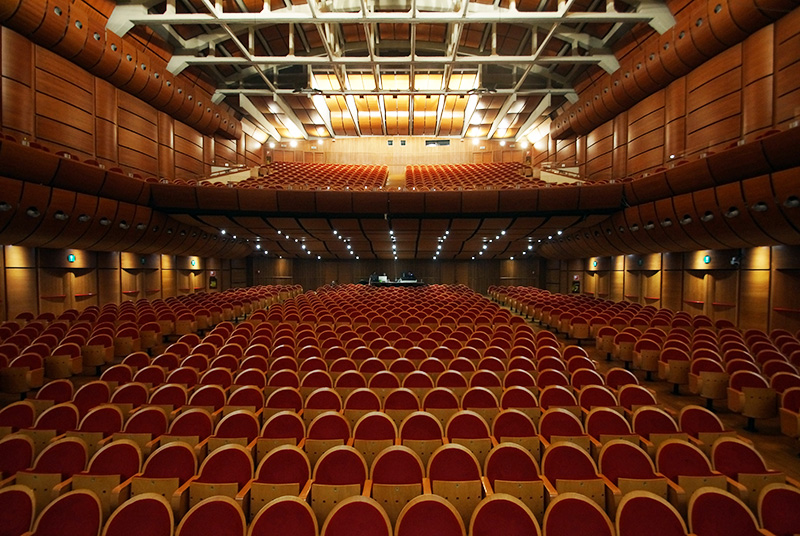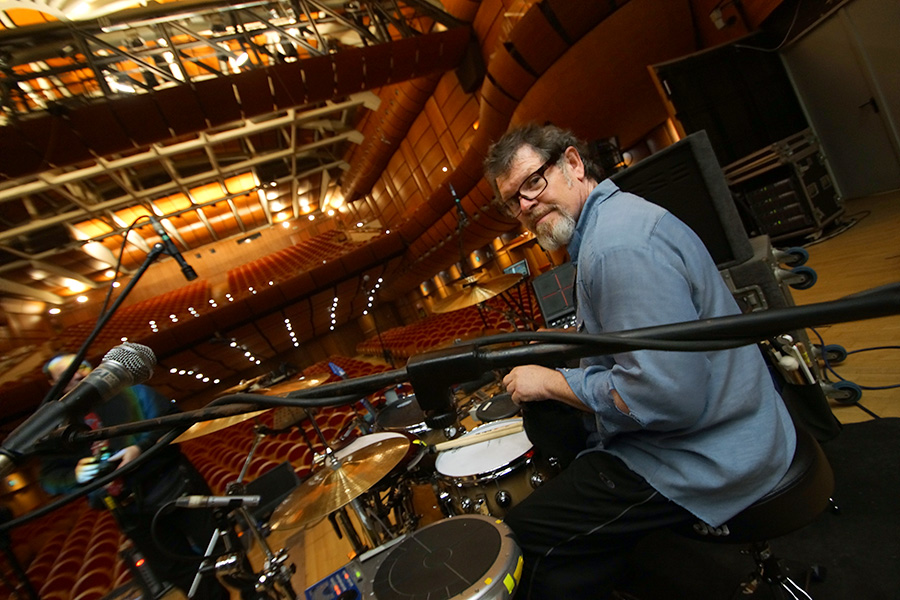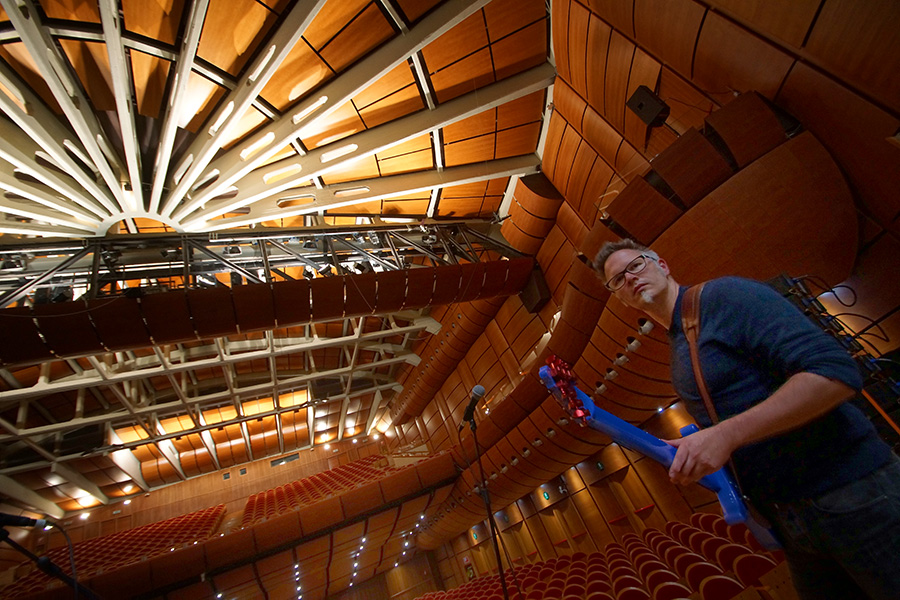 It's a Classical venue, and down below stage I ran into one of the orchestra bassists (also named Tony!)

He showed me his hundreds of years old bass...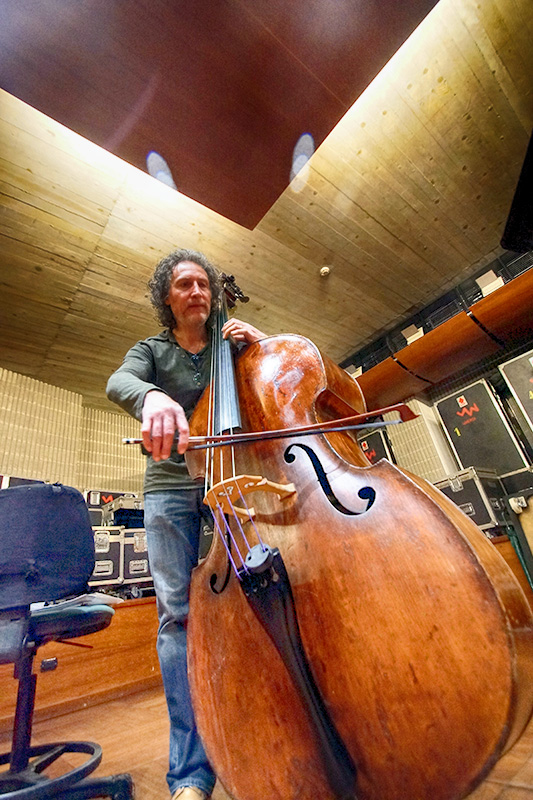 Ready to go on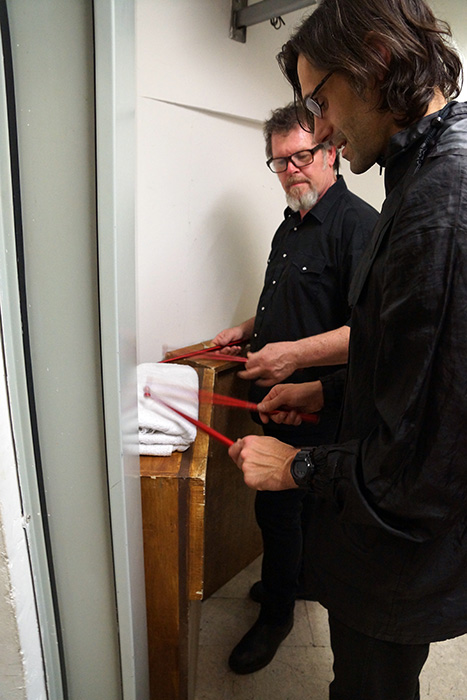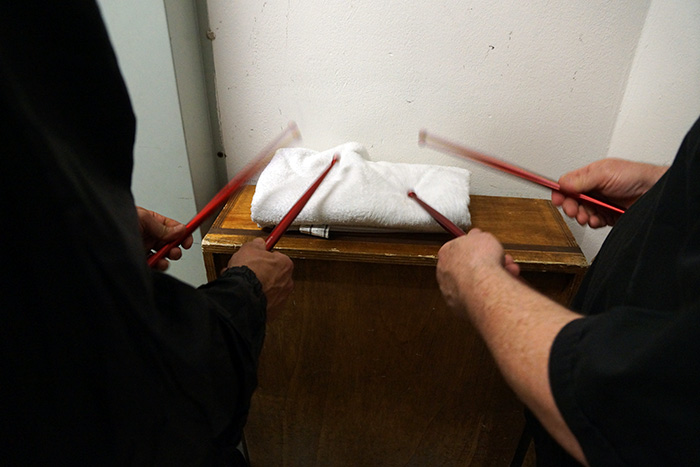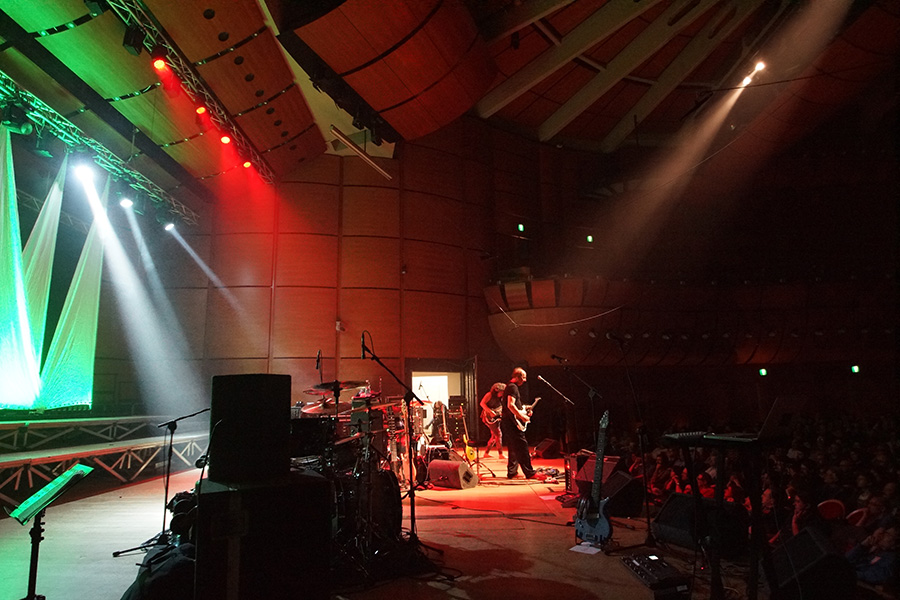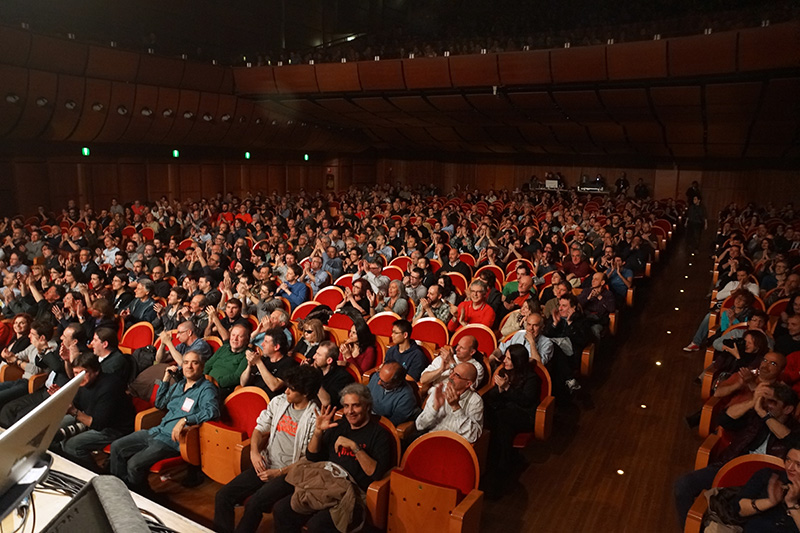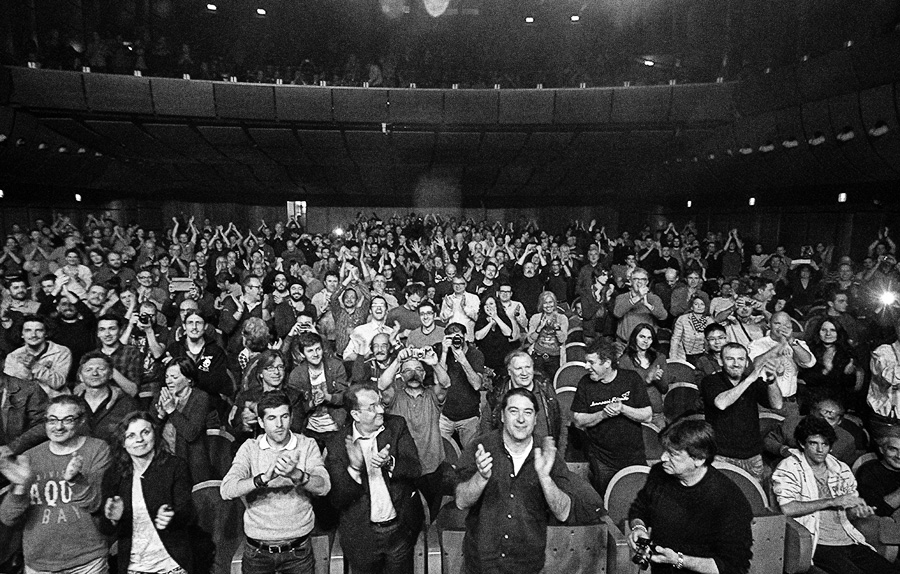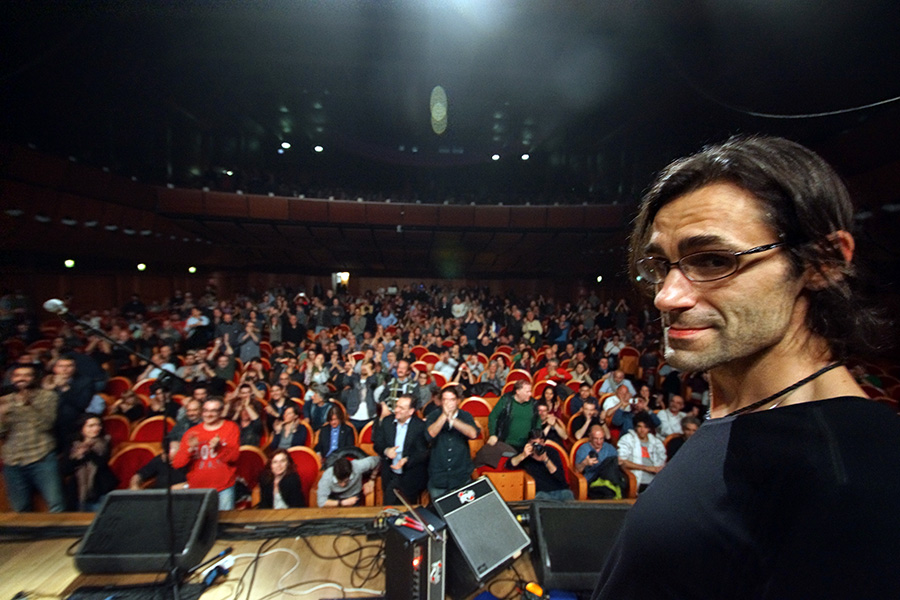 _____________________________________

Rome. We arrived, as usual, at the venue -- no hotel, no downtown, no area to look around except the inside of the venue.

But this one, Auditorio Parco della Musica, is pretty striking looking.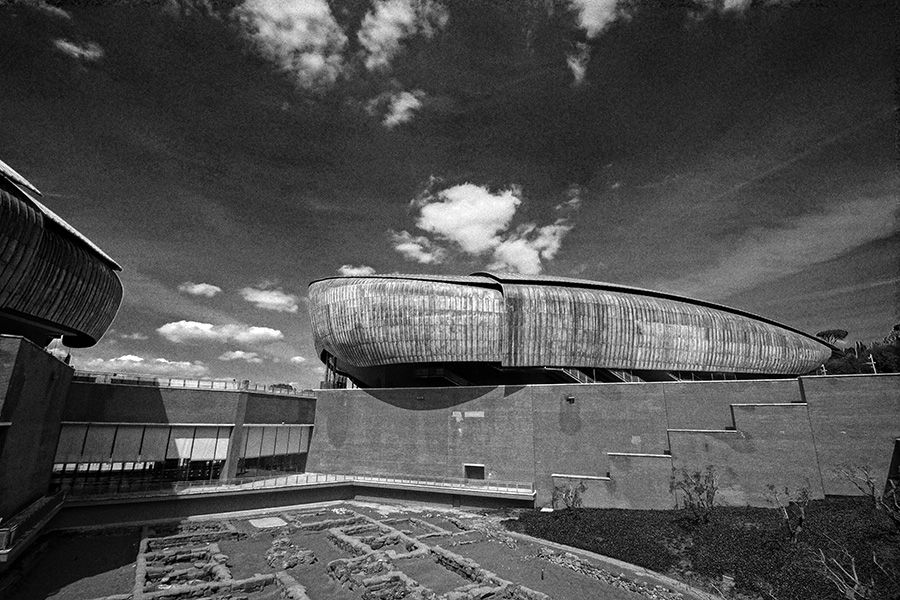 There are three theaters in the complex, all built around some unearthed ruins.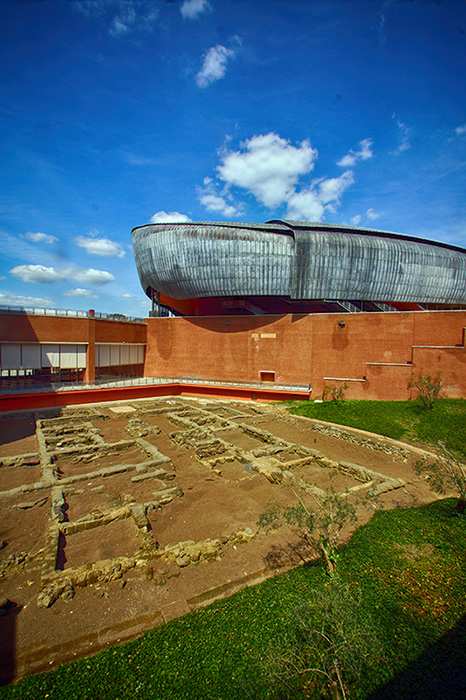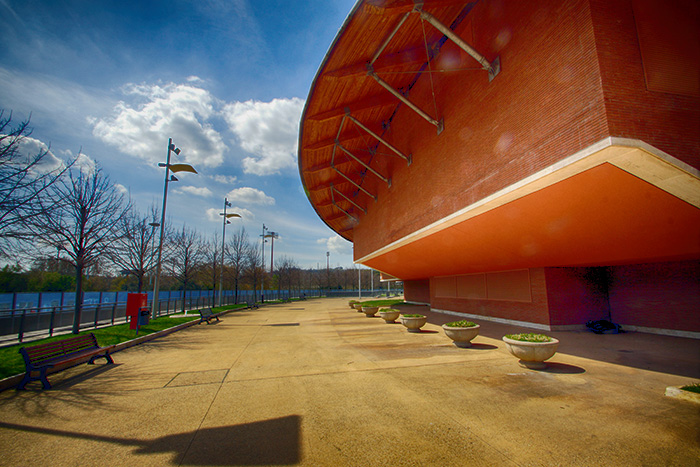 and, in the distance, the distinctive trees of Rome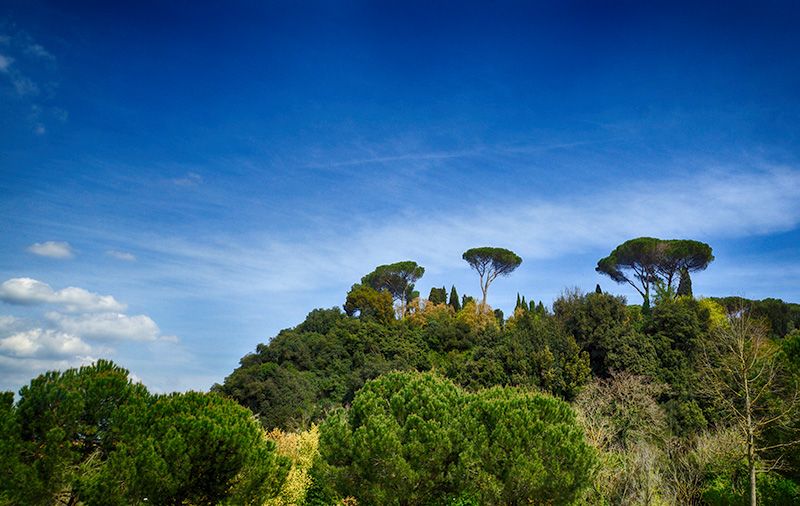 Inside, looks like it's set up to make an orchestra sound good... Should be a nice sounding show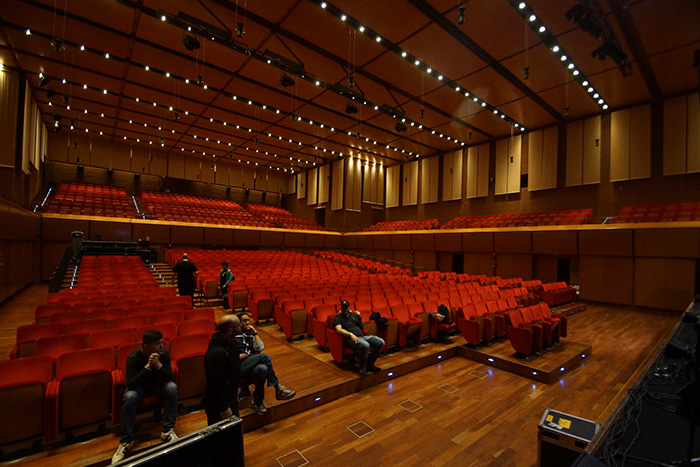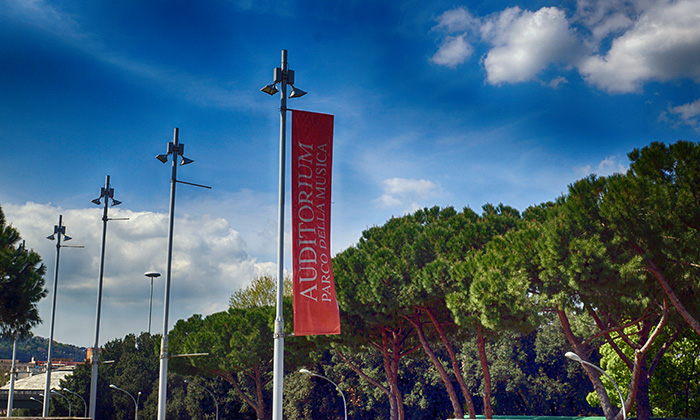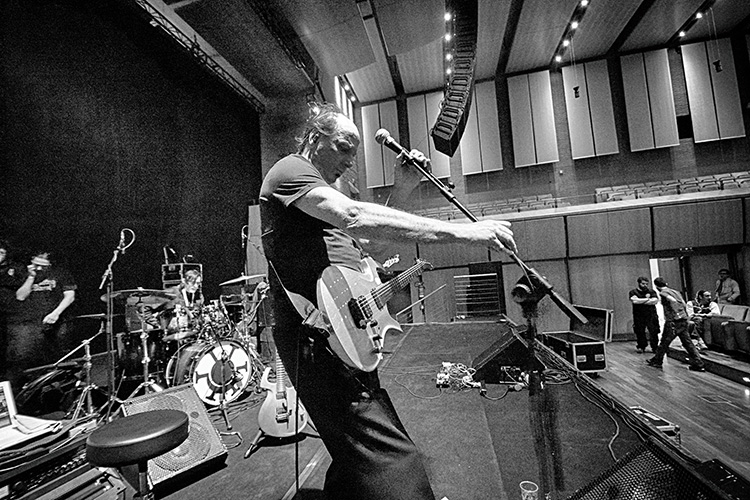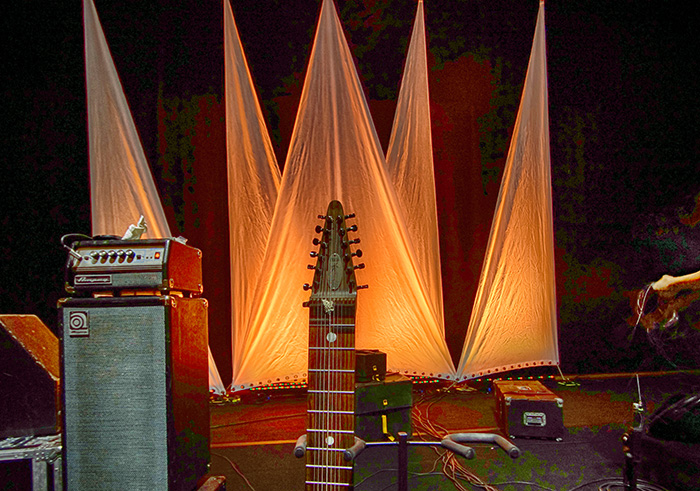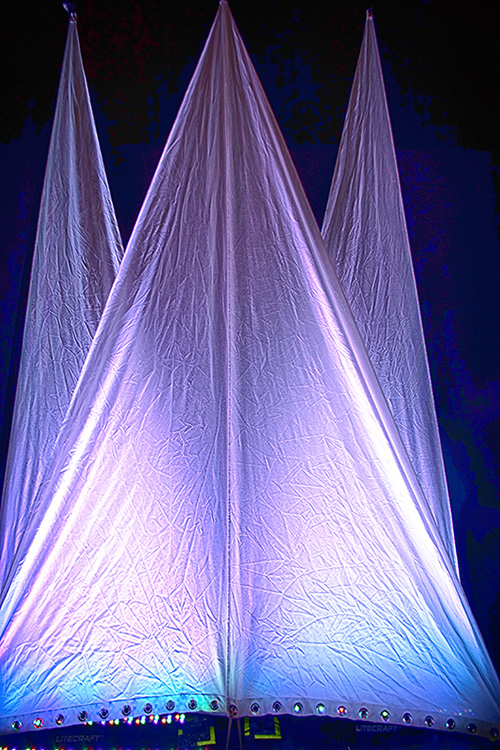 I won't even try to explain this one...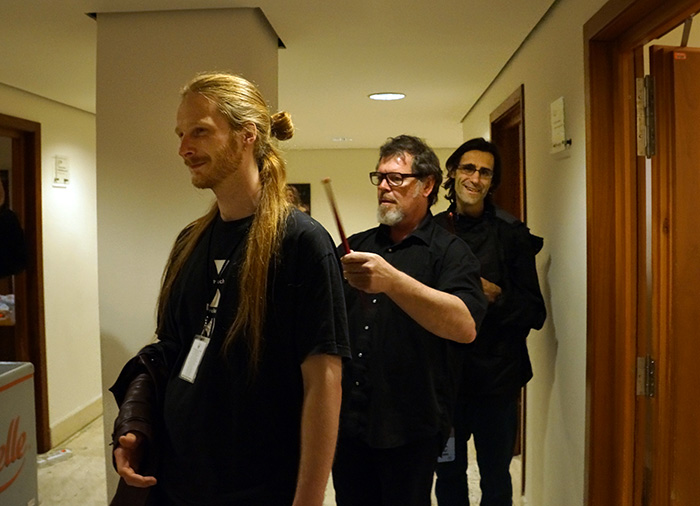 Ready to go on, we can see on backstage monitor how Markus and the drummers are doing...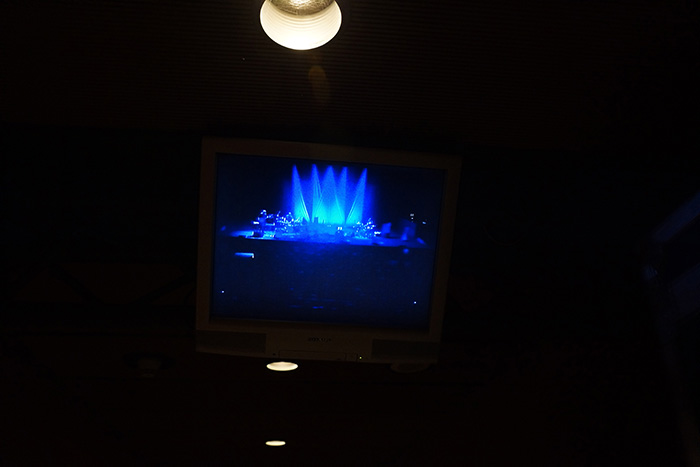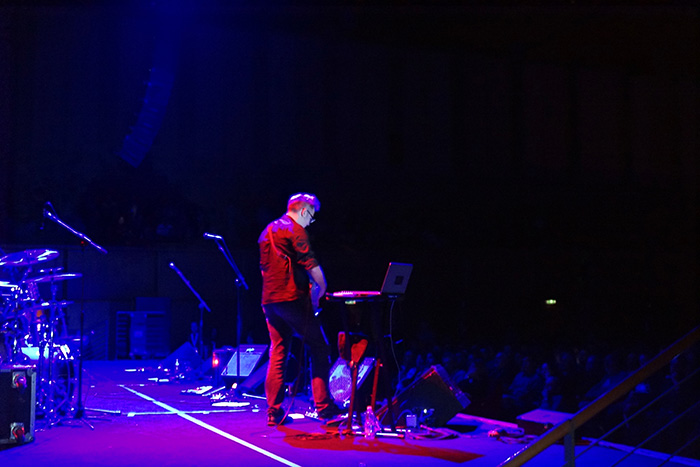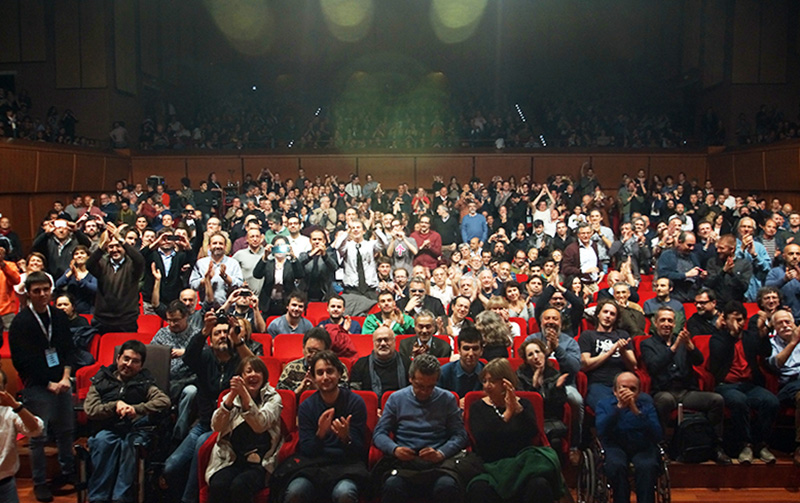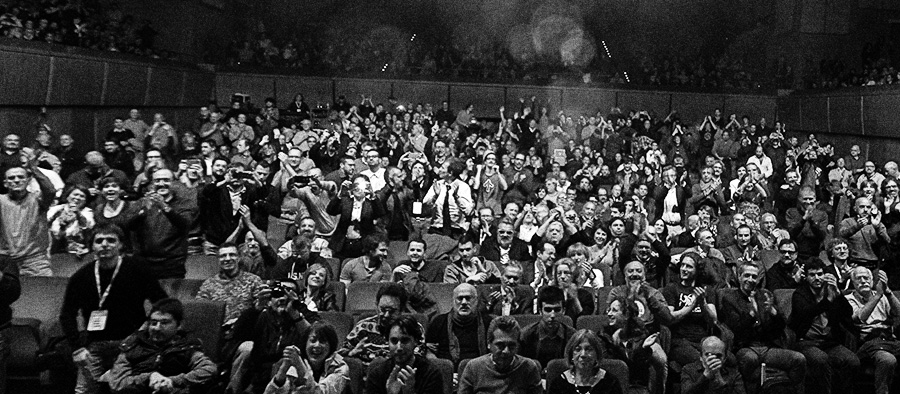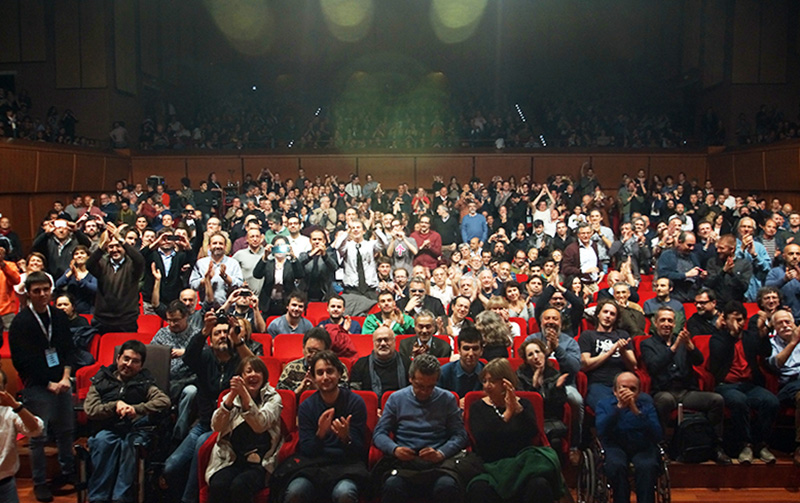 22 shows into the tour... an overnight bus trip to Florence awaits us... more soon, from shows in Florence and Riga, Latvia.