THE CRIMSON PROJEKCT
COFFEE IN KIEV TOUR
Spring, 2014
page 9 - Krakow show

Much as I'd like to wander around the center of Krakow, that wasn't in the cards today.

Our overnight bus trip from Warsaw brought us to the club, Klub Studio where the bus remained parked outside -- we could use the showers and there was some food at the club for us - but there was no way to get to other parts of town - we're here til after the show, then back on the bus to drive to Reichenbach.

We all need to recharge our devices. Why are no two power adaptors the same?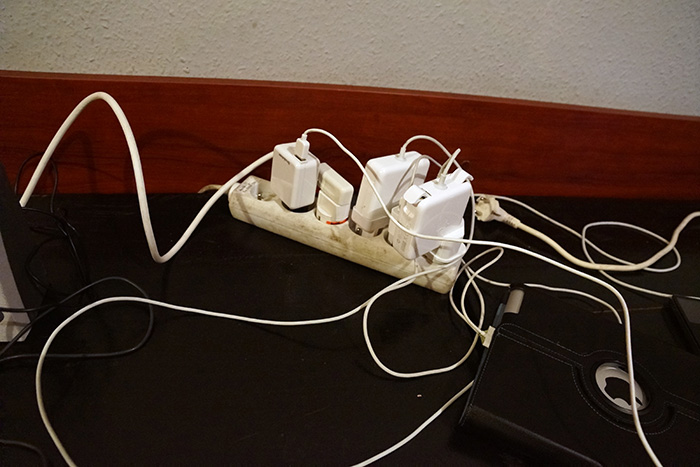 Here's the club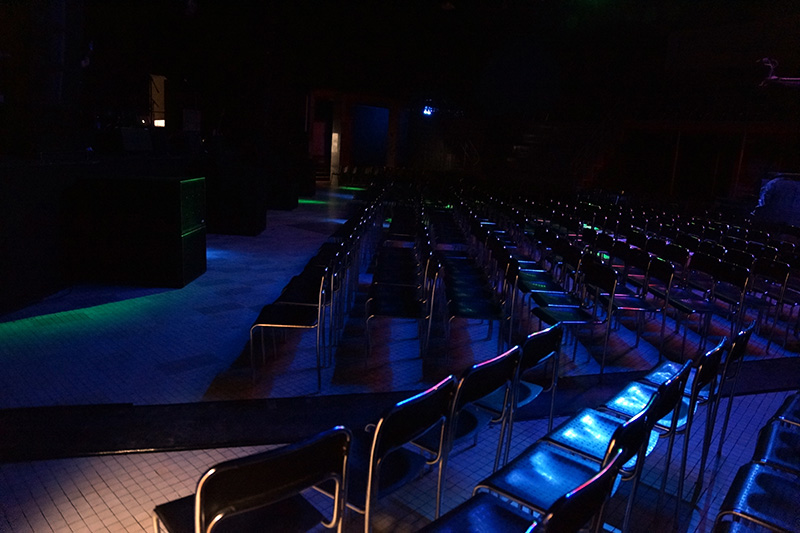 Stefan, our production mgr for the two Polish shows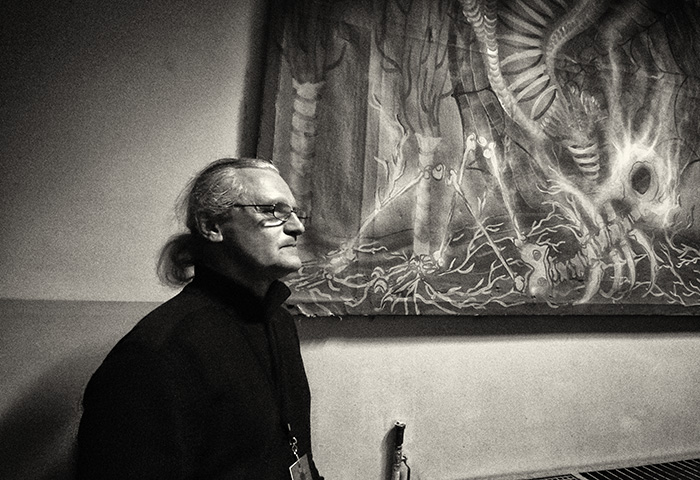 Daniel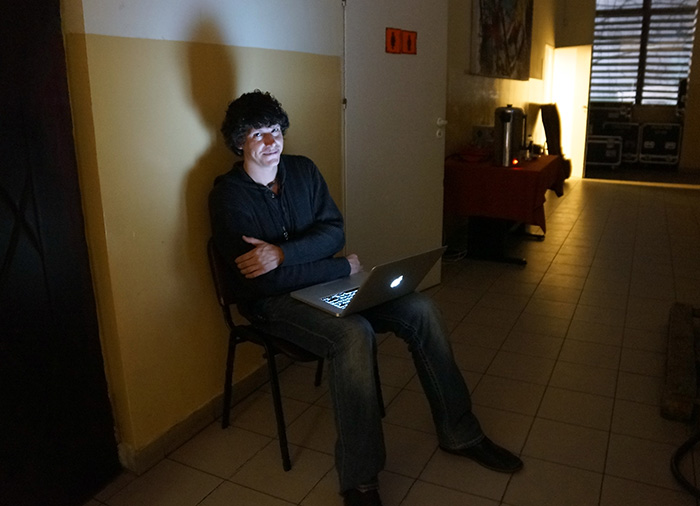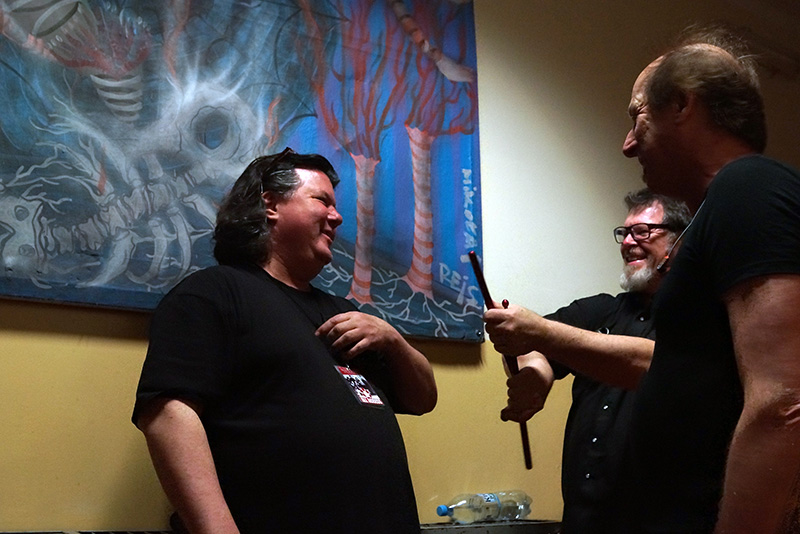 Somebody requested seeing setlists, so I'll try to grab a shot of them each night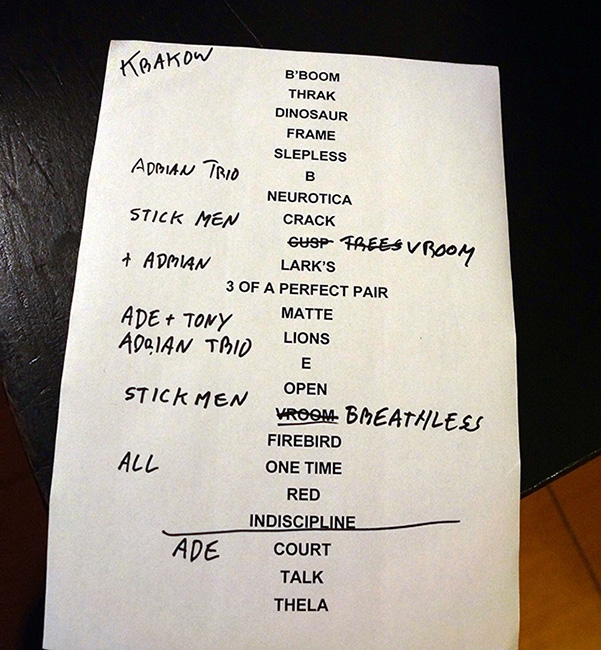 Going on, here's Andrea doing our monitors...