A long drive from Porland to Santa Cruz.

But some very nice scenery along the way.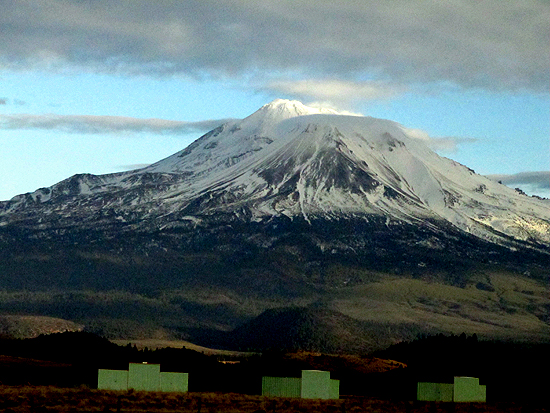 The venue, Kuumbwa Jazz, was pretty small for our stage setup.
Well, more accurately, it was really small for us... the drum cases had to remain outdoors...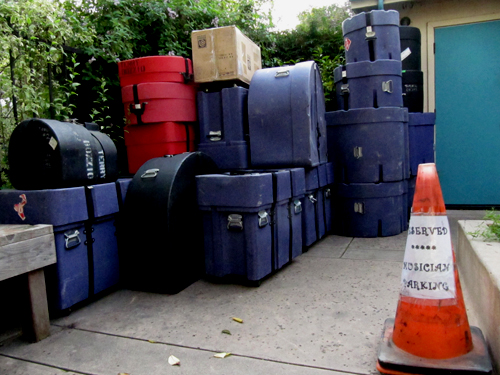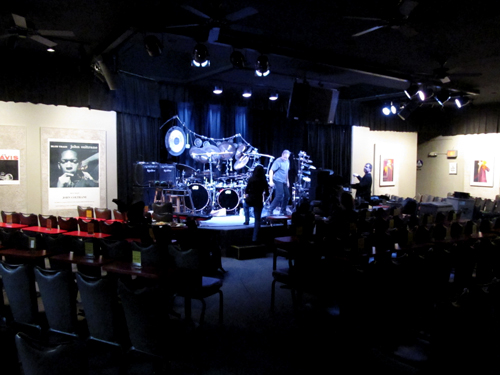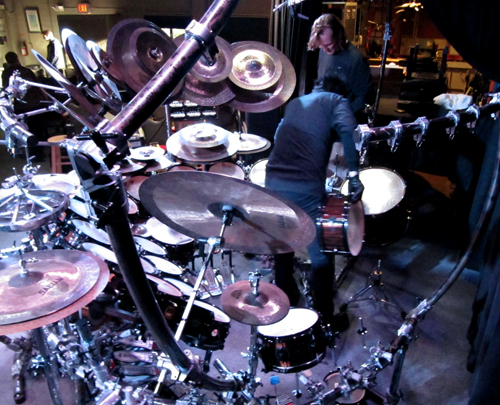 But we did fit onto stage.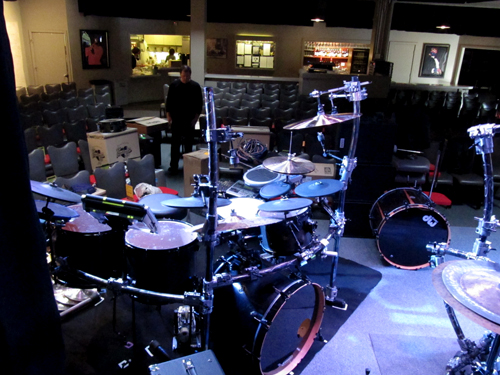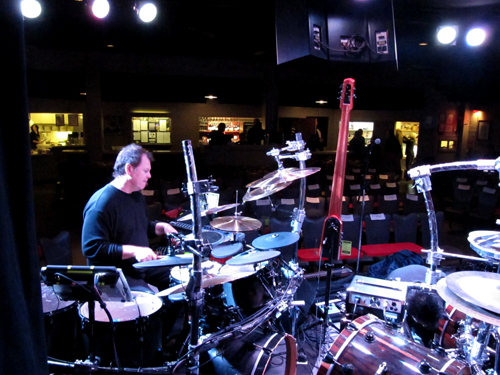 Hmmm.. the space between the bass drums of each drummer is where I used to stand ... I'd say it's getting a bit tight!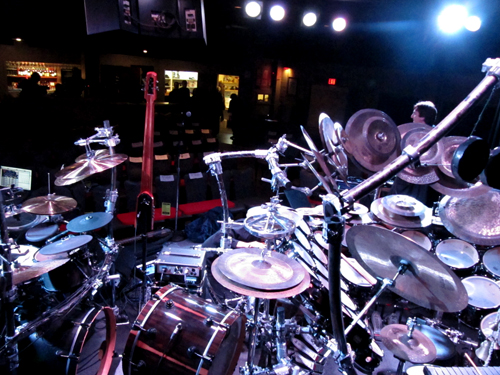 (at least I'm carrying the right amp for this stage ... the mighty Ampeg Mini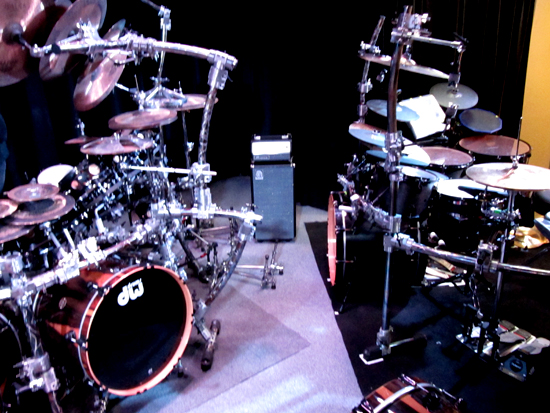 I'm not gonna fit in here, fellas!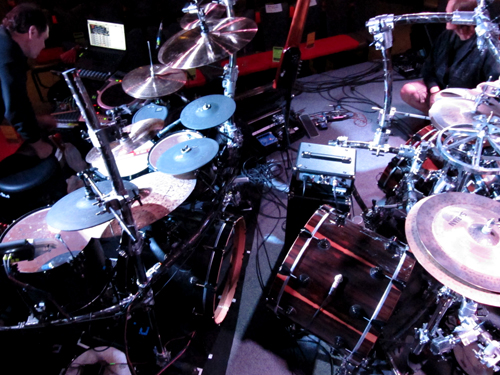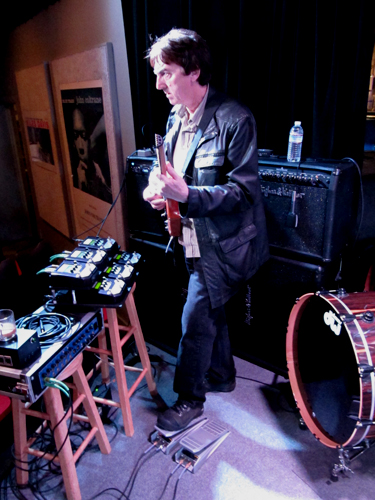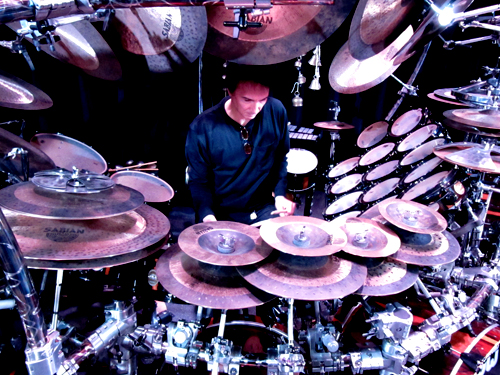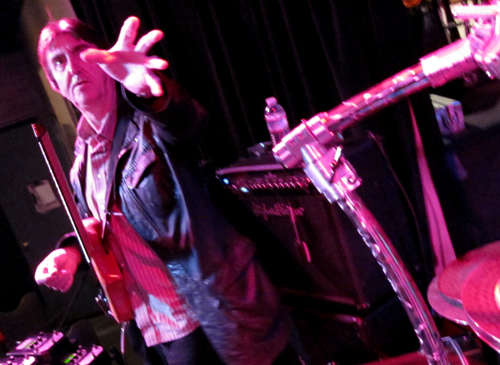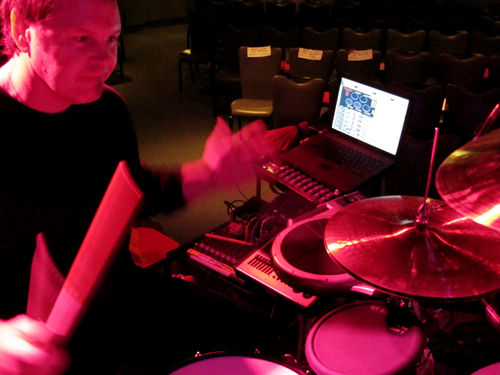 Dressing room is cozy too...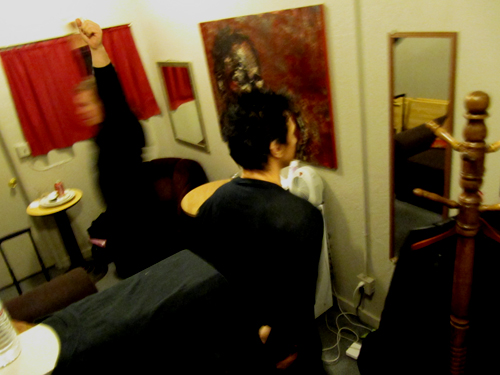 The show...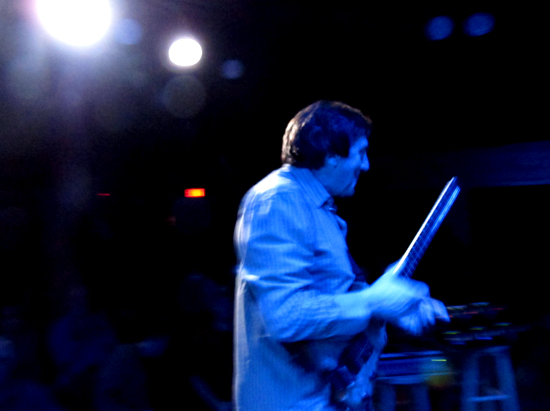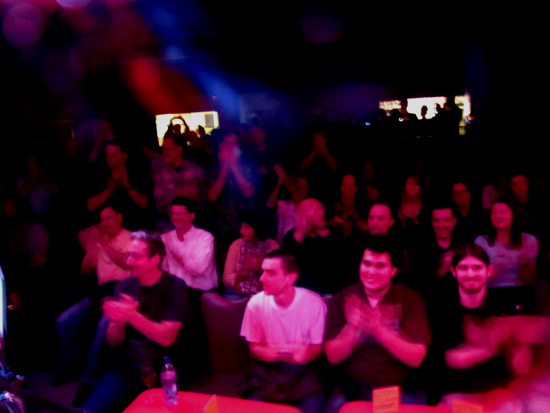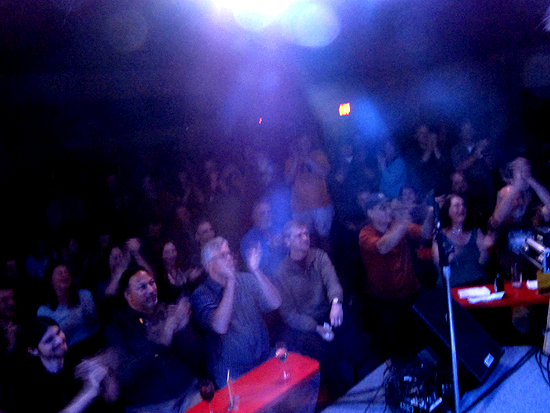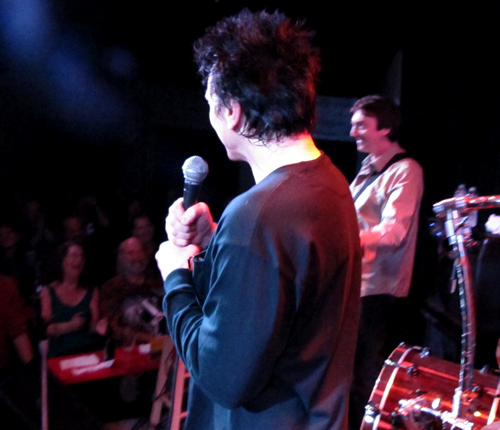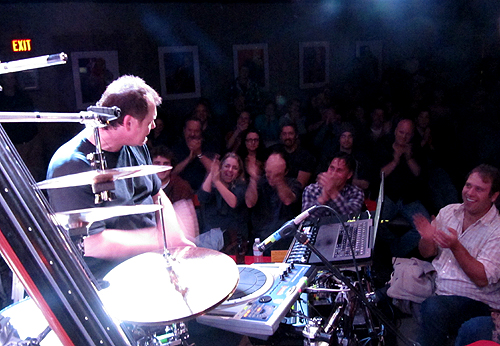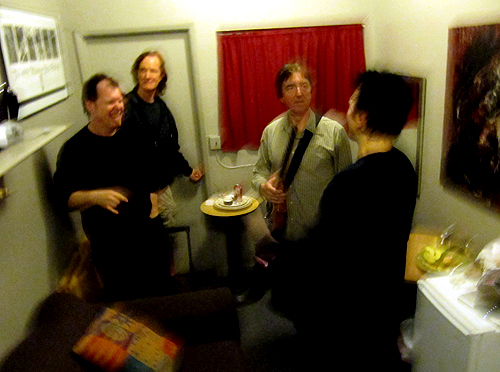 Two shows tonight, and I took more photos during the second one...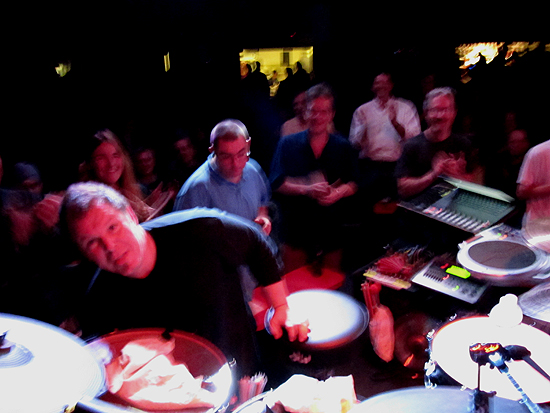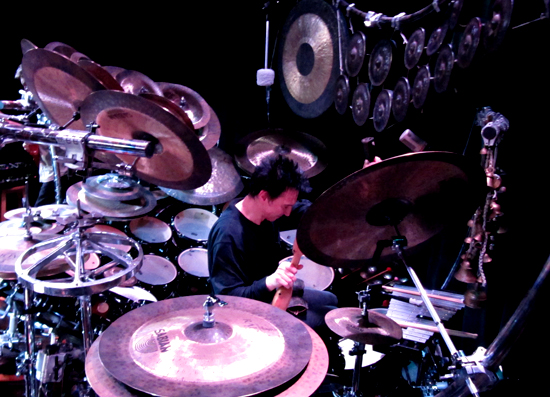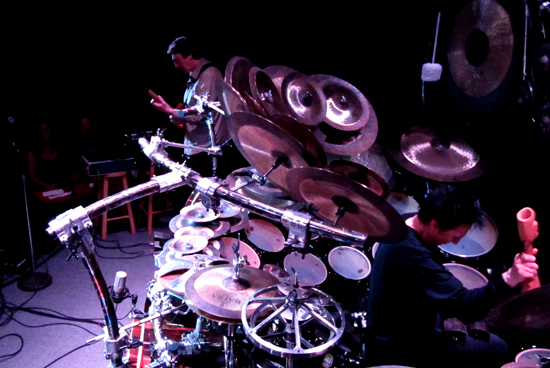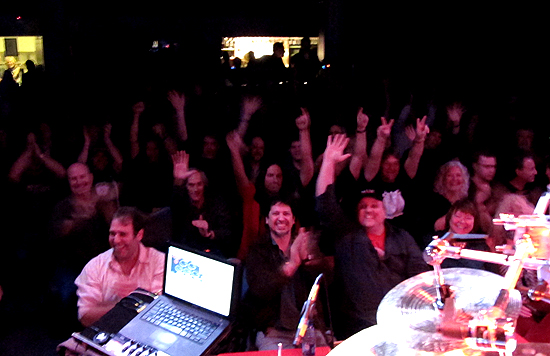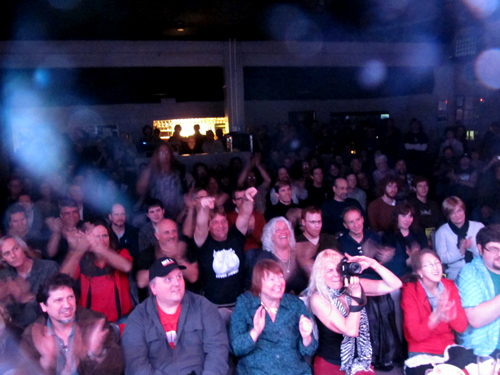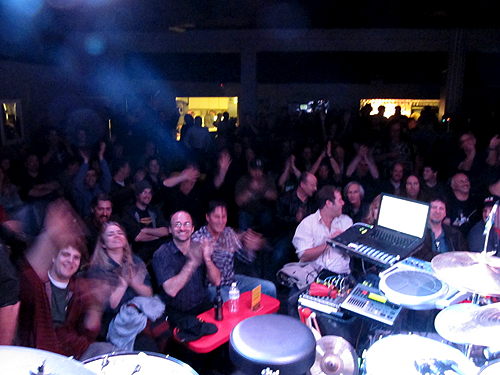 On now to Oakland, where we have 3 nights (6 shows) at the lovely club, Yoshi's.

Seems we spend a lot of time doing this...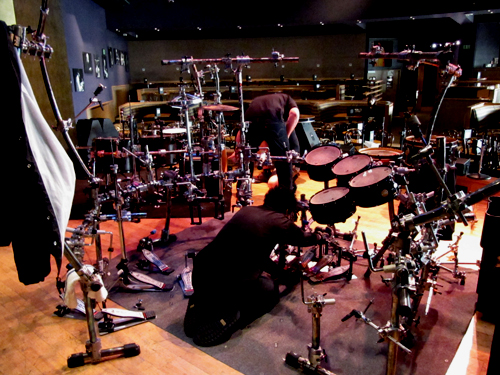 But this weekend there'll be just one setup for 6 shows. Yay!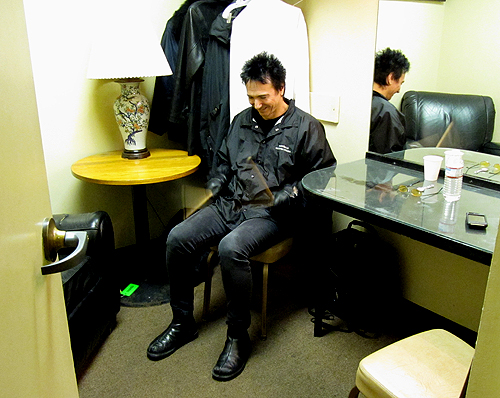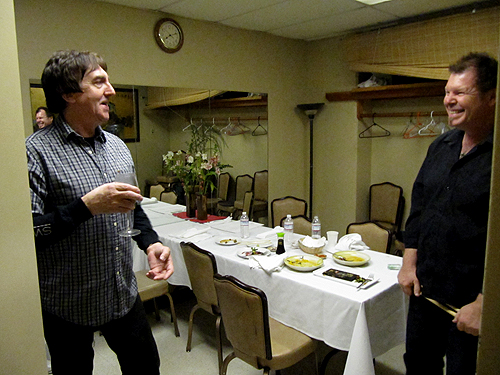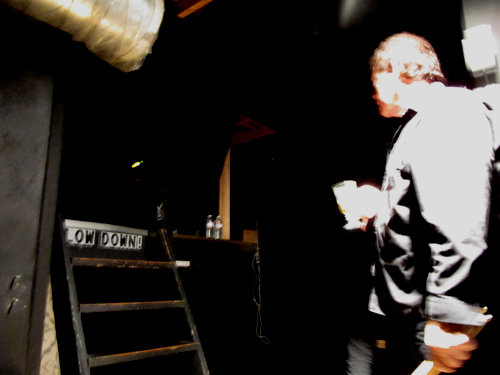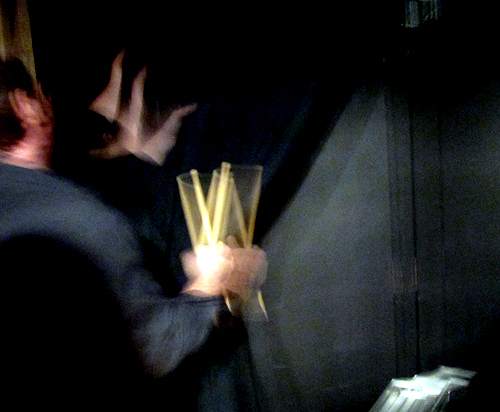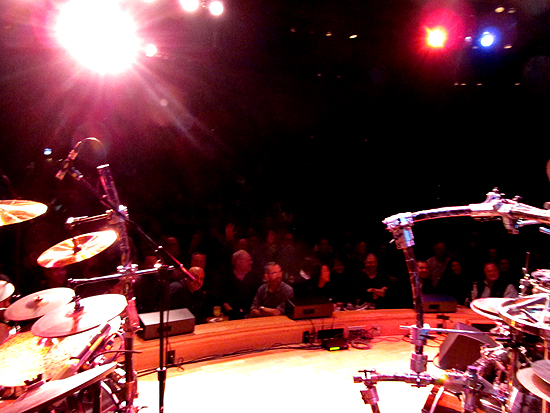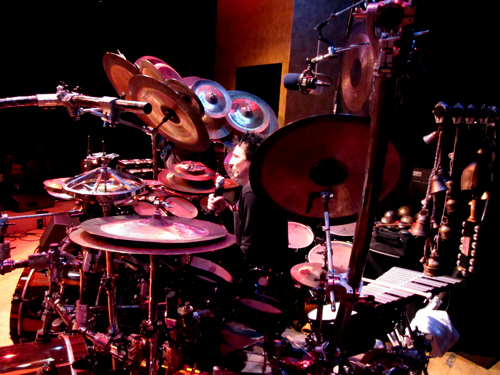 Second show, same night: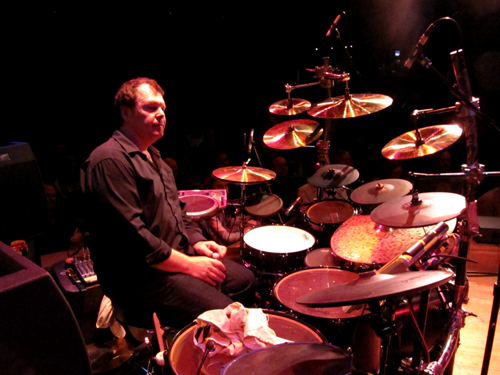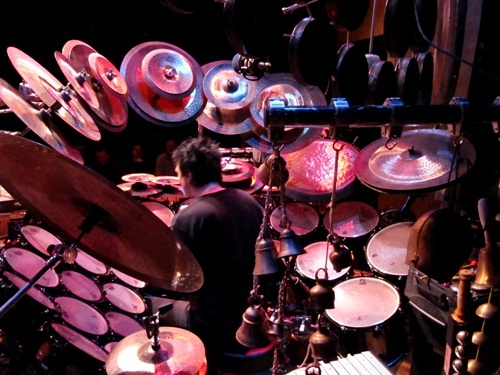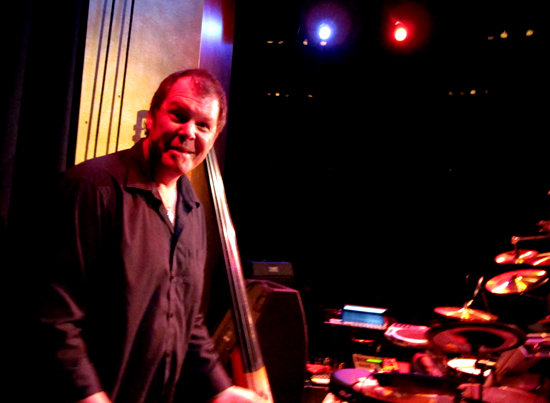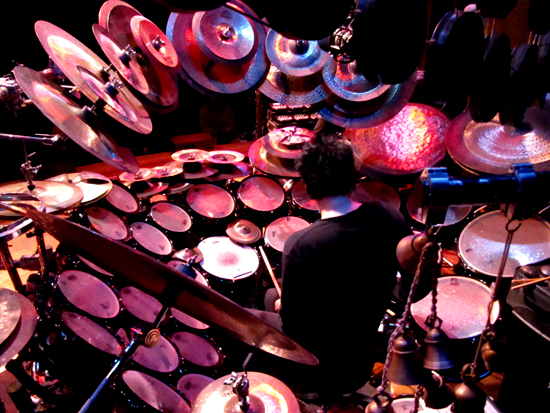 So many improvised shows this past week, I've tried playing my bass and Stick with just about everything I found in my pockets, looking for new sounds.
Finally tried playing it with the camera! Didn't sound very good, but the shot I inadvertantly took proved interesting...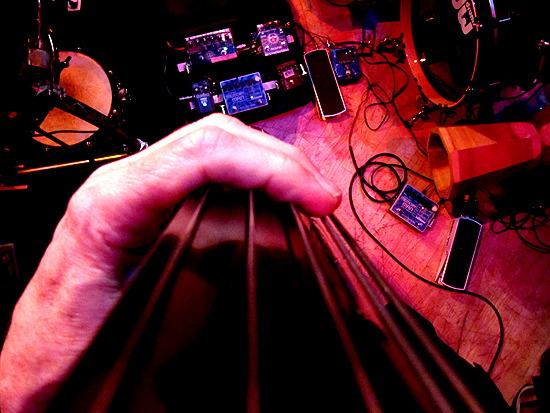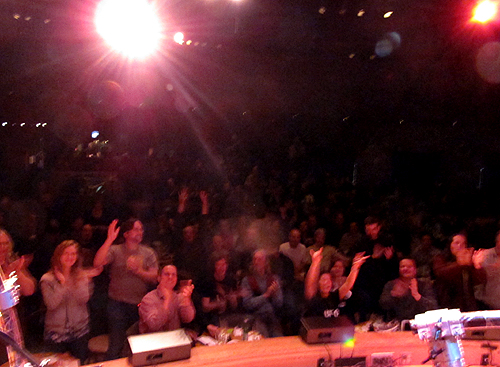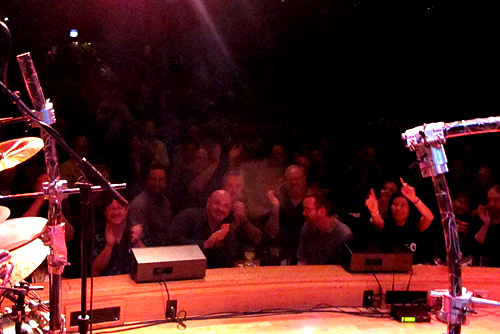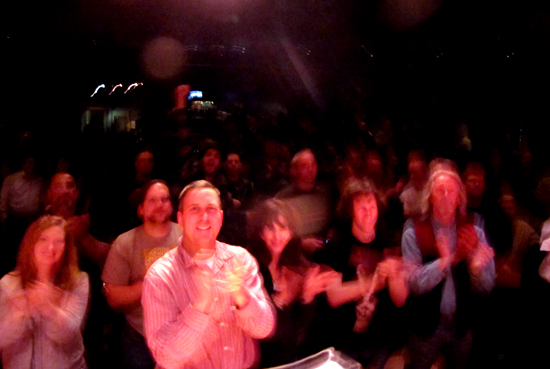 Well, two more nights coming up on this same stage... I may just add shots of the audiences, since the band is going to look the same!