It began for us just a couple of days before the first show, in Bethlehem, PA. for the wonderful NearFest - prog rock's premier festival gathering.

The band came in two days before our show, to rehearse - both to re-connect to the old material, and to work up a something new for the show.

The band:

Jordan Rudess



John Petrucci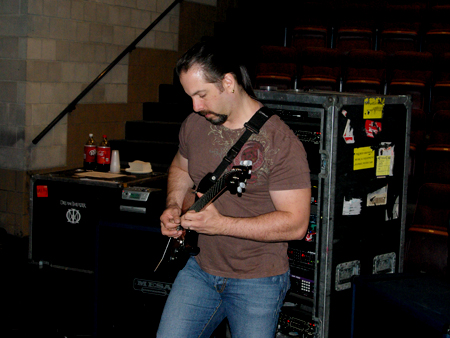 and Mike Portnoy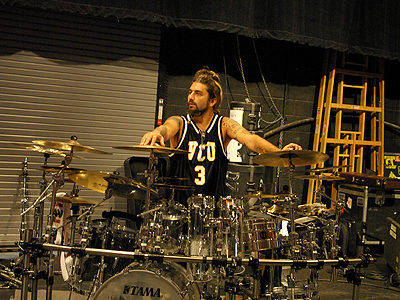 oh, and moi, of course.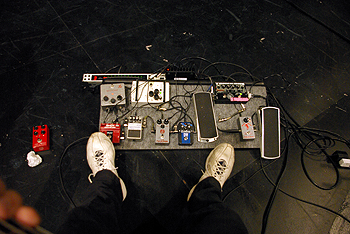 Rehearsing... off to the usual start: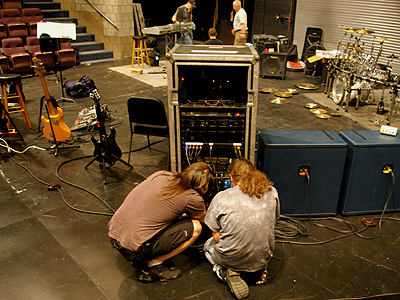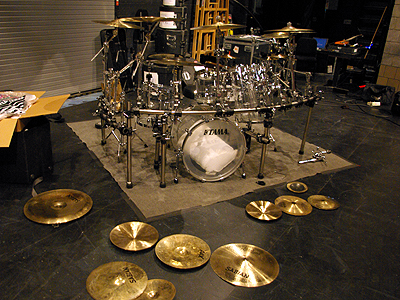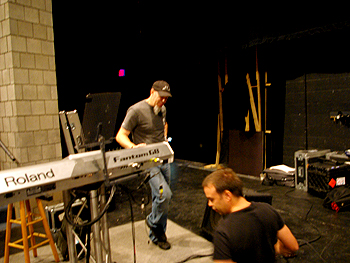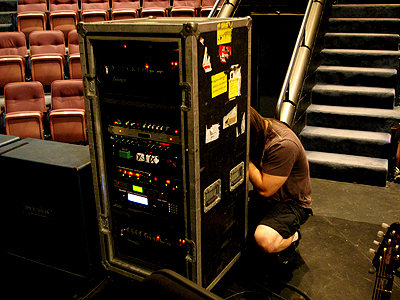 A big bonus here at NearFest -- throughout rehearsals and festival, Greg is here with his first class espresso rig...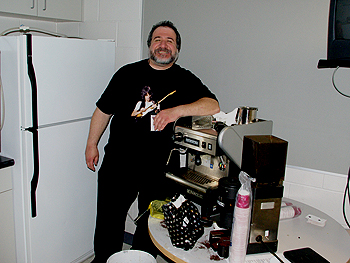 Then Mike tells us, revealing his new bass drum head,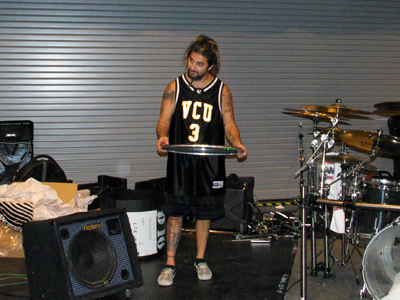 that with a band bass drum head, we must be a real band now!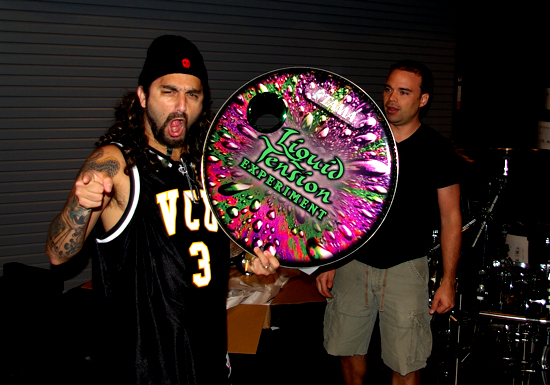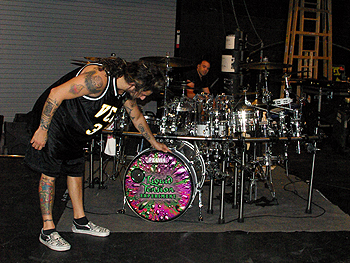 (and now you see why I chose this questionable magenta color for the background of this page!)


So, racks working, and espresso's ingested, we're finally underway rehearsing.

Spent most of the two days trying to mold Rhapsody in Blue into a prog metal arrangement... wasn't easy, there must be dozens of modulations in this piece.

Gradually my charts went from correctly titled, to things like "Raptor City in Blues"... and from riffs written out, to section names like "Metallica riff in F"...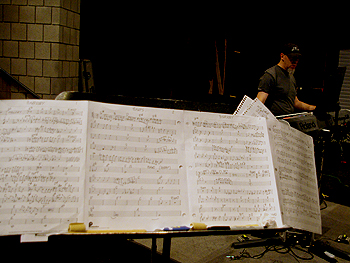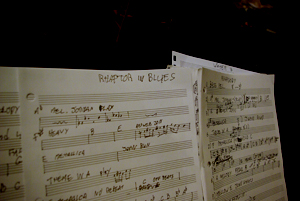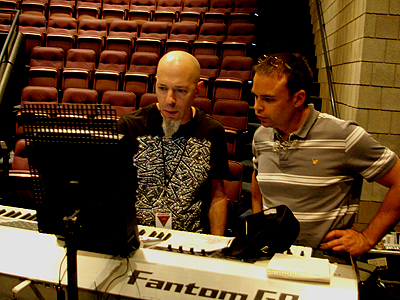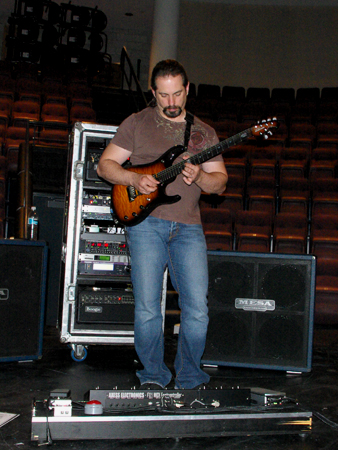 And then, before you knew it, it was Friday evening, time for us to stop rehearsing - my buddy Larry Fast began his Synergy concert, and I was free to hang around until Sat. evening soundcheck for our show.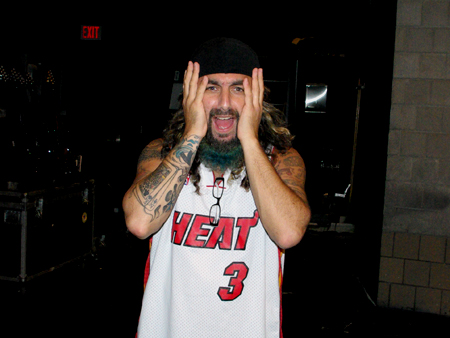 (He's saying "WE'RE NOT READY!")




-----------------------------------------------

Some sights around the festival, and from our show:

Larry Fast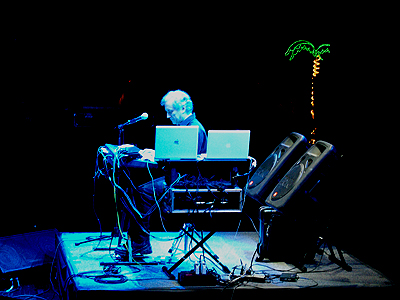 Roger Dean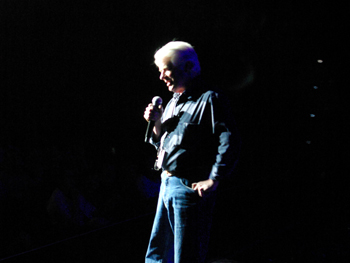 Jordan with Peter Hammill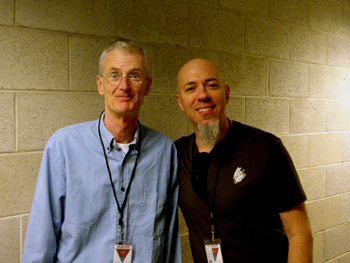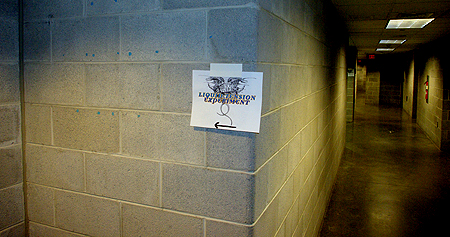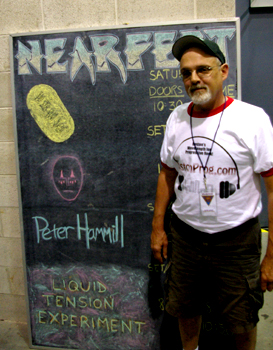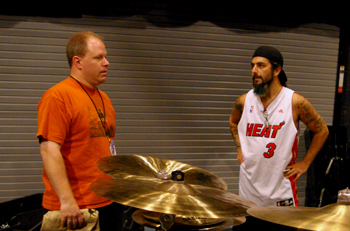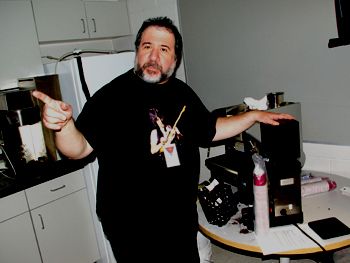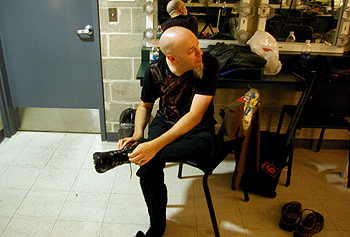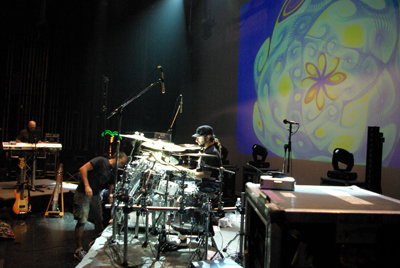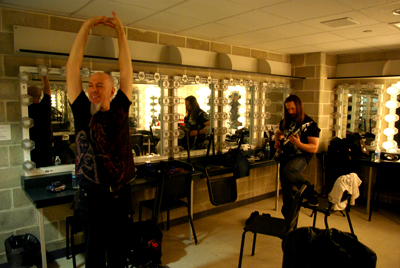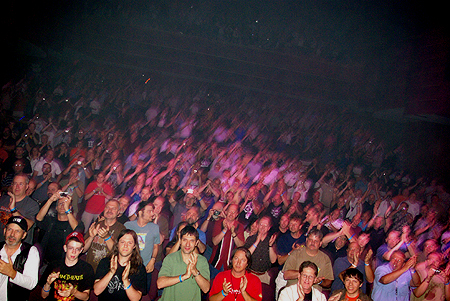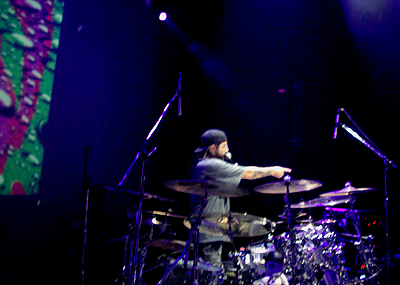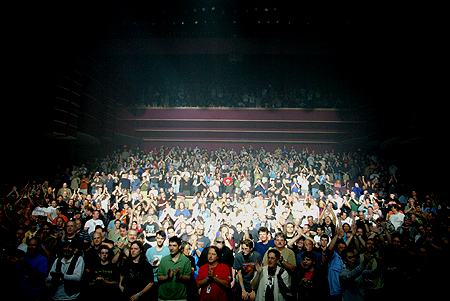 More soon, from New York's BB Kings !