LIQUID TENSION EXPERIMENT / SUMMER 08
THE 10 YEAR REUNION TOUR
PAGE 2

Back in New York at the very pleasant BB Kings Club, where we've all played before.
But I hadn't played there for an audience this enthusiastic. Some had come in from as far away as Brazil.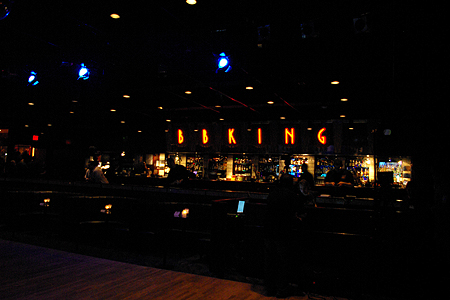 These are Dream Theater fans, for sure. As I walked back onstage right after soundcheck to get my Stick, people were already finding spots right in front.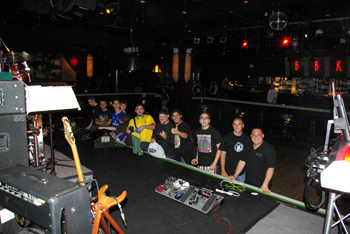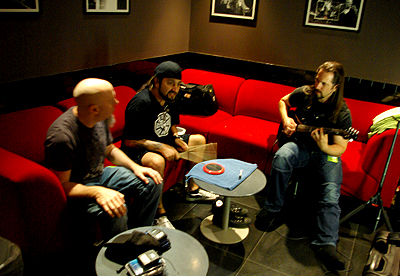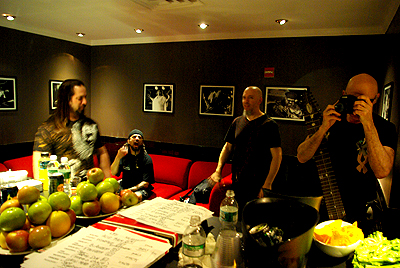 Not too hungry though lots of food arrived backstage -- we're doing two shows tonight.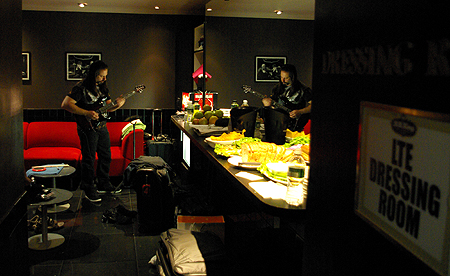 (Lest it be said I don't have photos of myself here on the page...)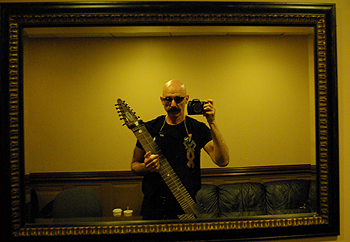 Here we go...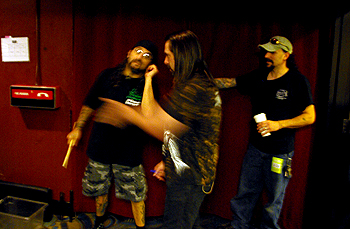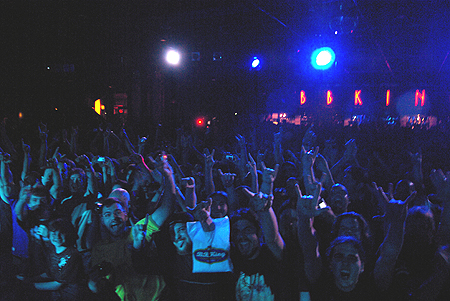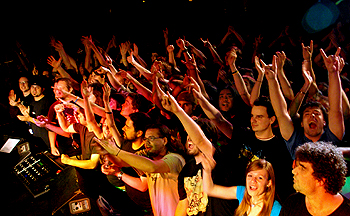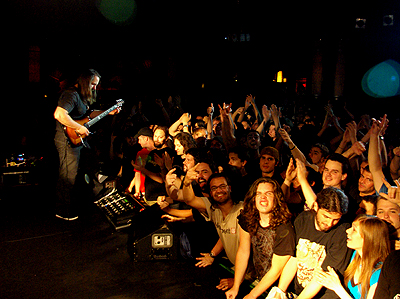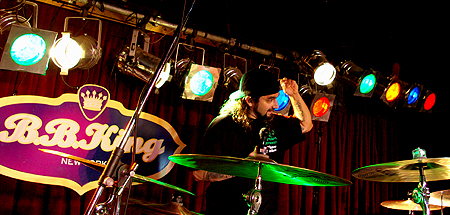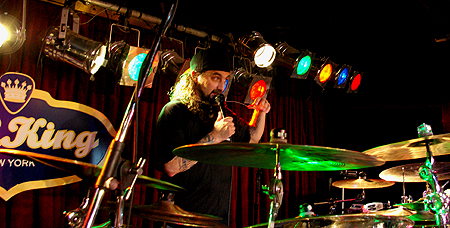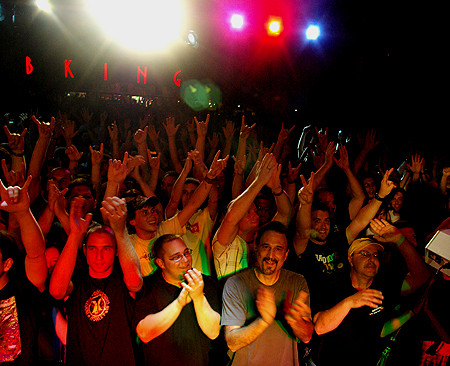 Great shows! (those who were there will recognize that I've combined photos from both.)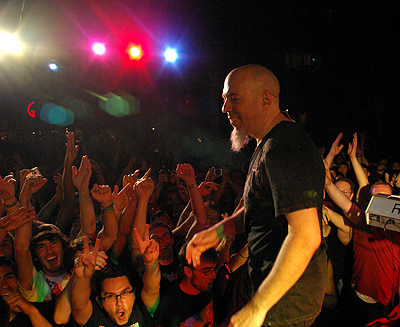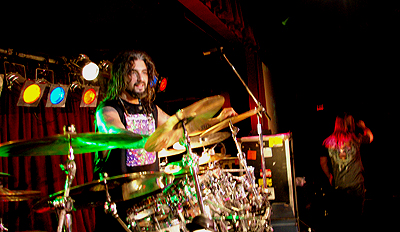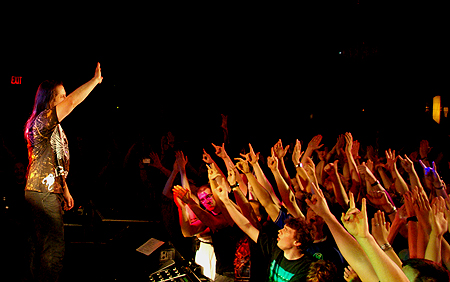 What a night!

Did I mention that there were two shows, each 2 hours long? There was no gas left in our tanks when it was through!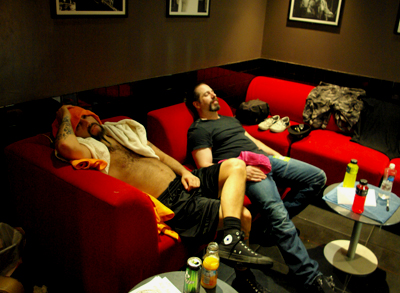 Next, on to Chicago!