Chicago - one show at the classic club, ParkWest.

Before the show, things normal, we talked over some rough bits in the songs, relaxed in dressing room...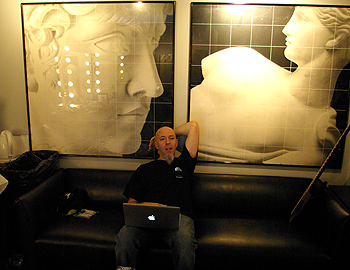 (When in Chicago...)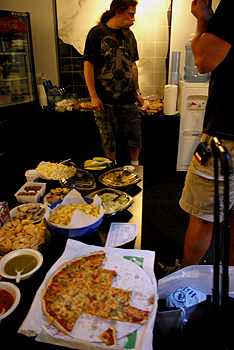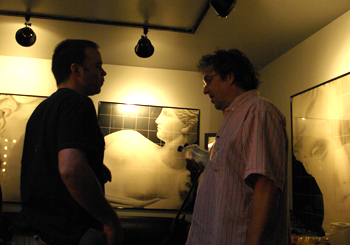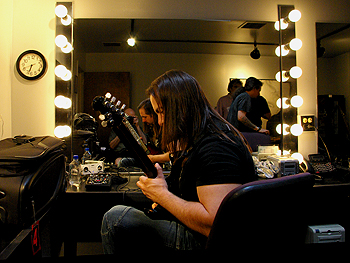 Time to play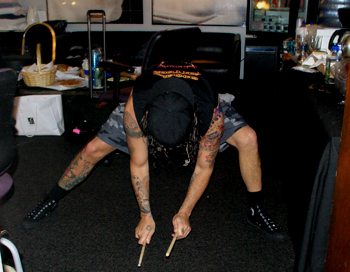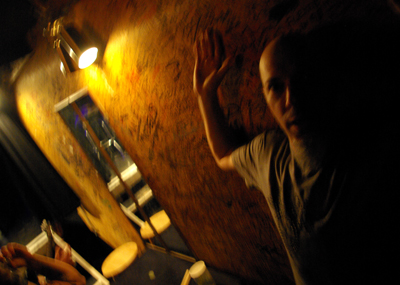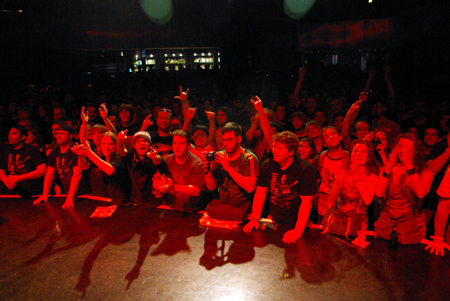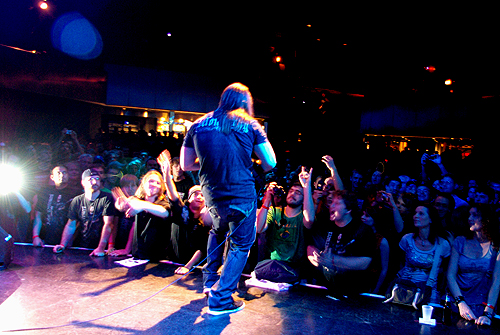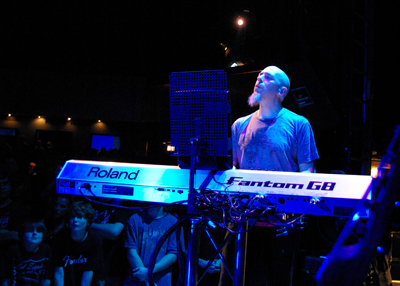 Then, about 2/3 way through our set, fate had a surprise in store for us.
Jordan's keyboard went out. Here's my web diary about the details:

Big surprise tonight, at the ParkWest, Chicago show. After 2/3 of the show (my guess here...) Jordan's keyboard went out of order. The other three players jammed awhile while techs and Jordan worked on it. But couldn't get it fixed. The jam took epic proportions... it turned out Jordan, in his efforts to get it fixed, got on the phone to Japan, where a panel of people from the keyboard company was trying to determine the problem. But still, we couldn't work it out, and we couldn't move back to our written material without the keyboards.

Anyway, Jordan ended up the night's hero, not by having his keyboard fixed, but by joining in the jam, on guitar! with a rockin solo.
Then.. more jamming... and we had to end the night without playing any more of our prepared pieces.

Certainly out of the ordinary, and a blast for us. I can only hope the audience enjoyed it. Good thing this is a band that loves to jam!

(not many photos from here on... that jam lasted about an hour, I'm told, and very few spaces for me to grab the camera!)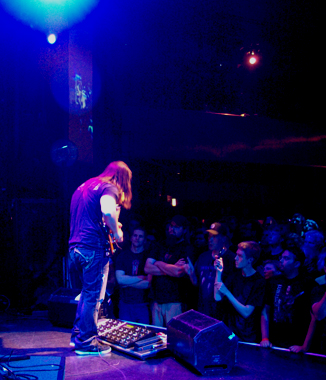 What's going on here?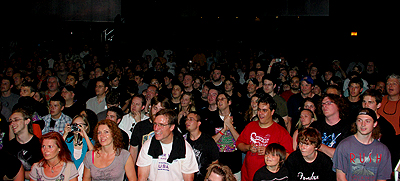 Jordan explains (an hour later)...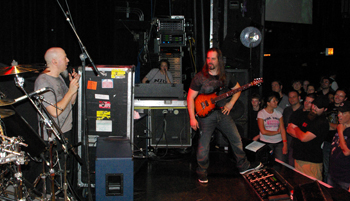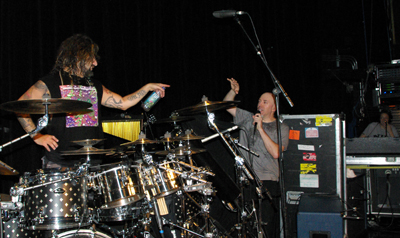 HEY, I rarely look at the 'guestbook' section of my website, but just took a peek, and somebody wisely pointed out that I had forgotten to mention a few small details about that jam: Anthrax drummer, Charlie Benante sat in at one point - and there was some major instrument switching when Jordan played guitar, John moved to the bass - at another point Mike took over on bass too! (Me, I Stuck to the Stick.)

There. Thank you Charlie, thank you Tim Shokley, for pointing it out. I gotta read my own site's comments more often!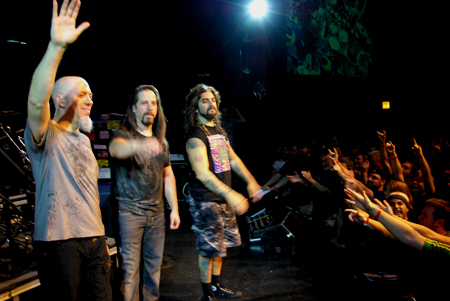 Next on the itinerary: Los Angeles, and a new keyboard!